Terra e Tuma Arquitetos Associados completes Guaianaz House featuring perforated brick facade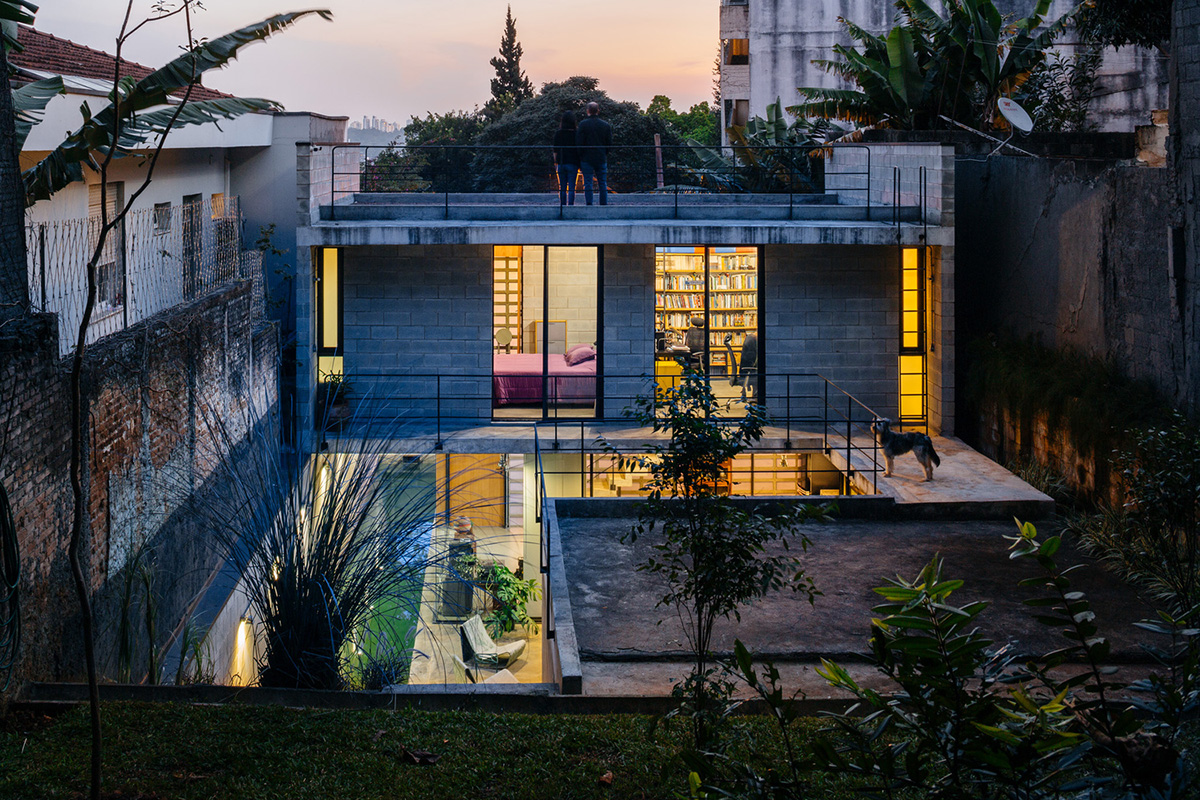 São Paulo-based architecture studio Terra e Tuma Arquitetos has completed a bold and porous residence in São Paulo, Brazil.
Named Guaianaz House, the private residence is located in the city fabric with a welcoming space with an elongated outdoor pool.
A couple, who are philosophers, commissioned the studio to design a private house situated on a uphill terrain, located between several high buildings and unfavorable solar orientation.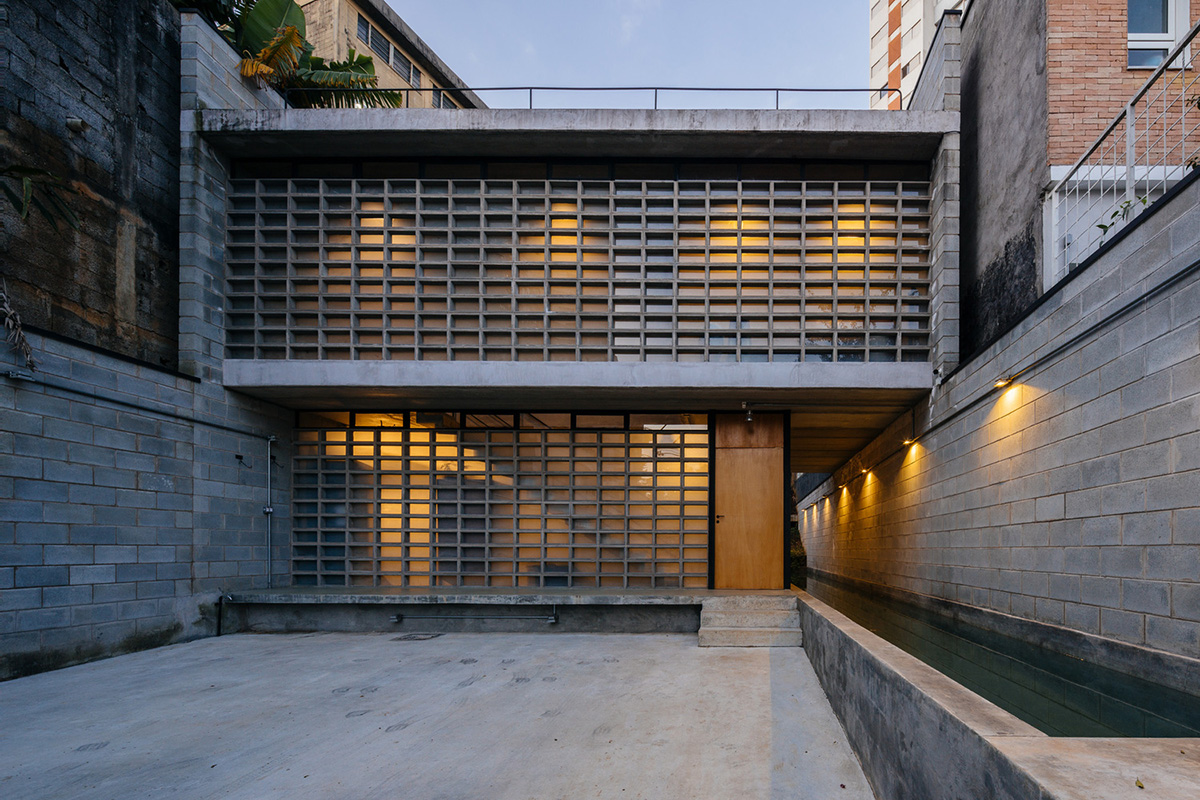 As the architects highlight, they requested a lean project, but with a music studio and a swimming pool lane.
"The complexity of the situation has resulted in a solution where home and pool live together," said Terra e Tuma Arquitetos.
For climate control of the house, the architects used perforated bricks in front façade that provides privacy and natural light for indoor circulation environments. The other environments are facing northeast, ideal solar orientation throughout the year.
Presenting a fragmented appearance, the architects played well with solid and void relationship. The backyard of the house also provides a large space to rest and chill out. Users are able to see the outdoor pool from their own backyard.
Although the front facade ensures privacy from the street, the rear elevation features stripped floor-to-ceiling glazing which overlooks at a slopping terrain.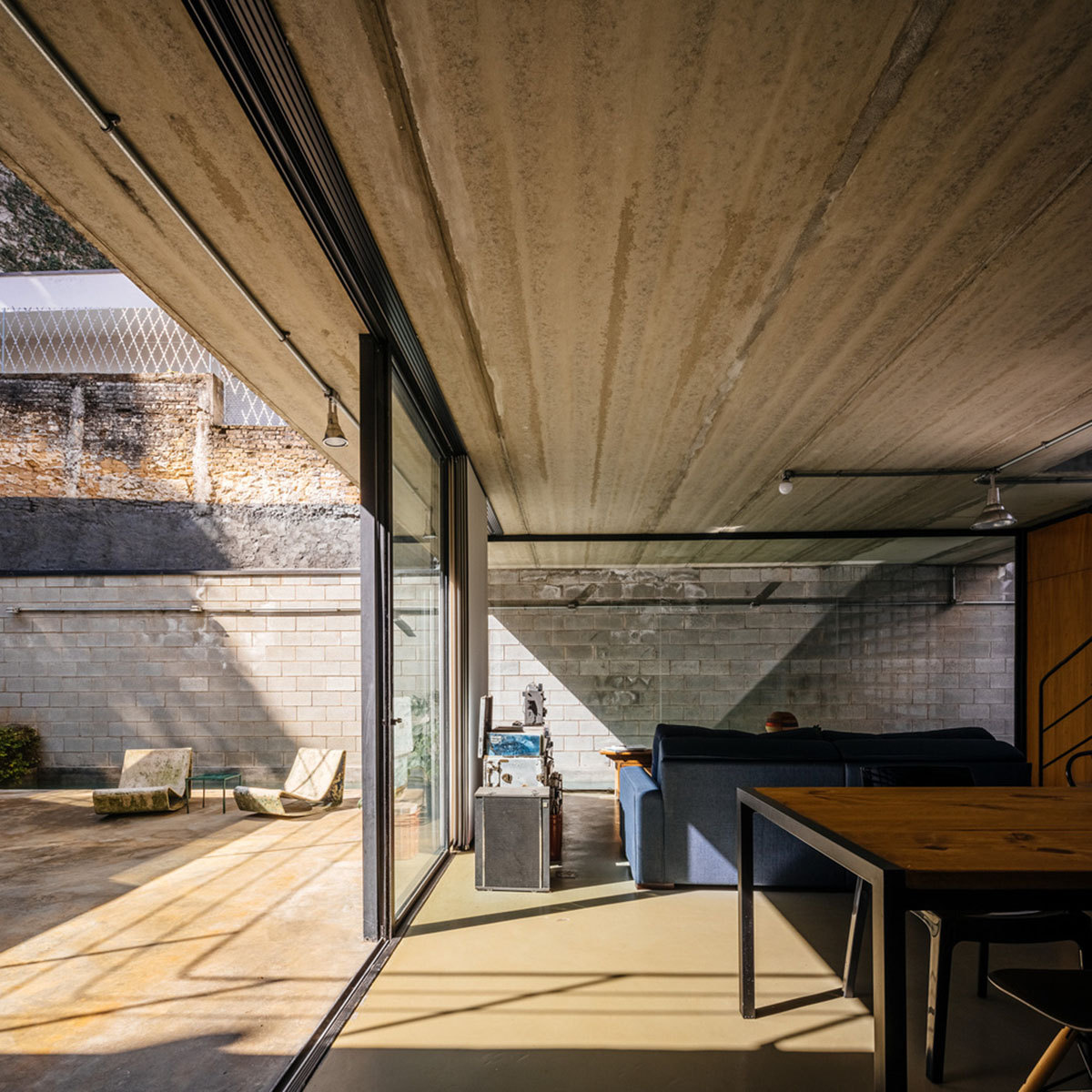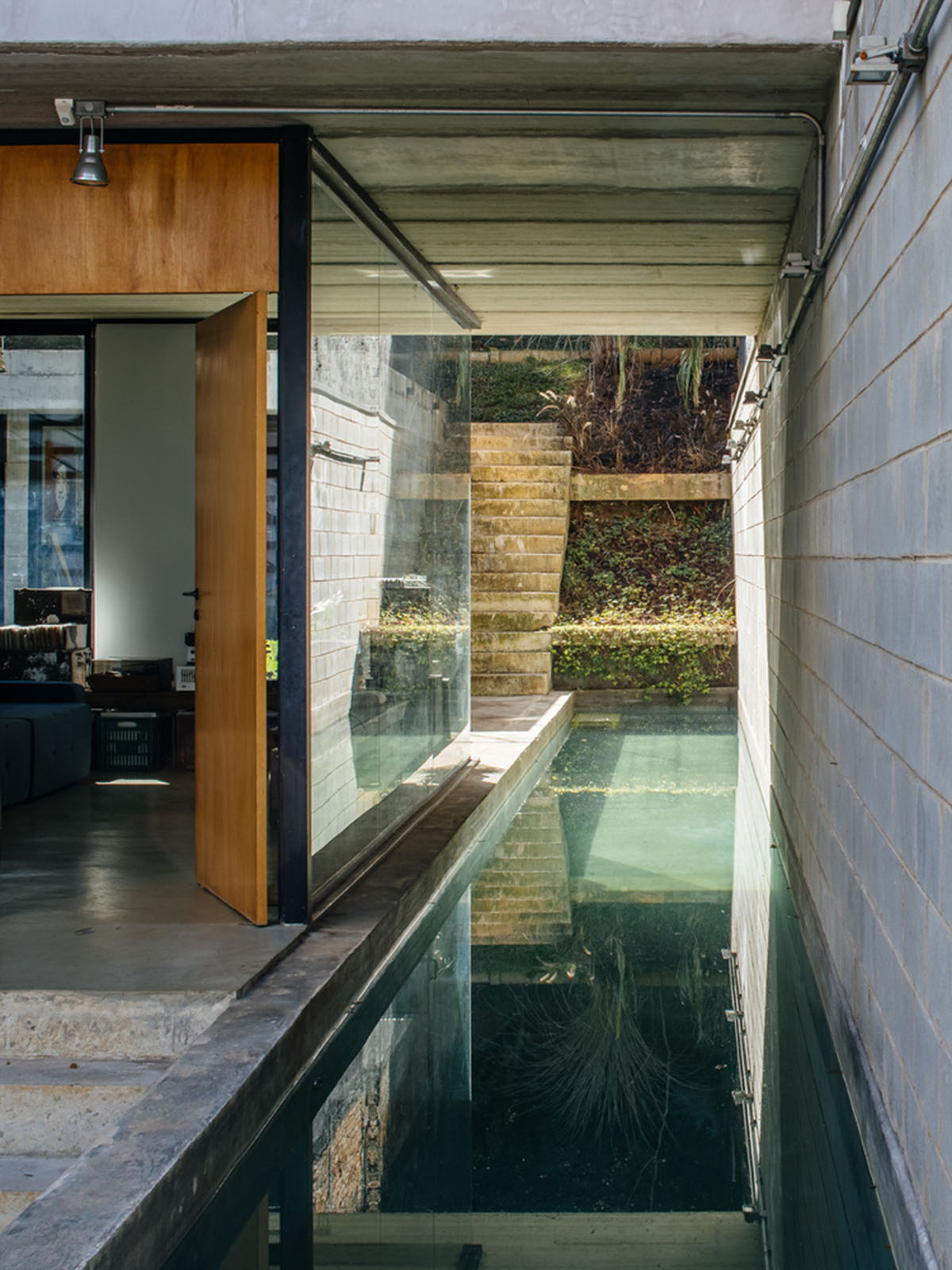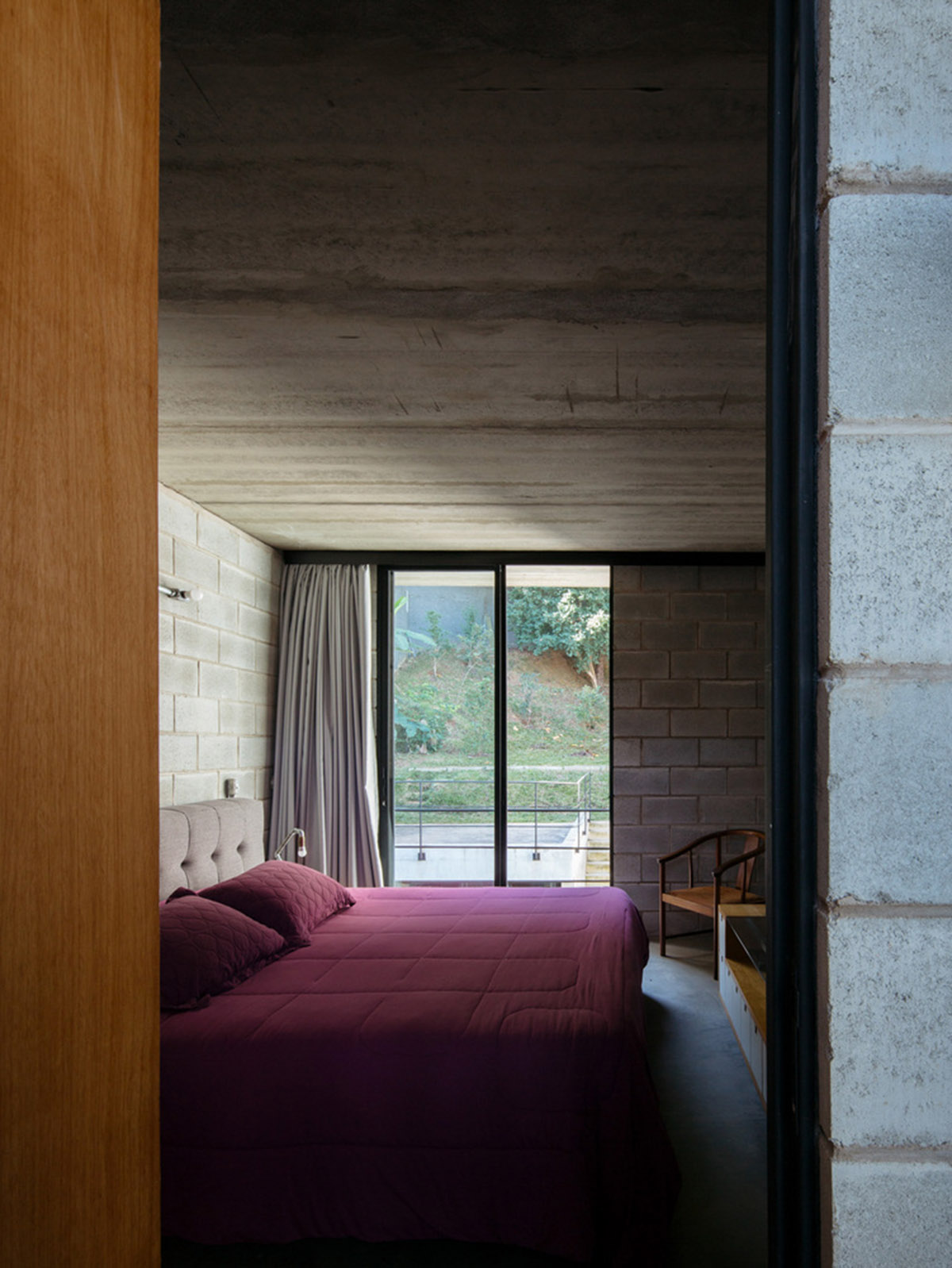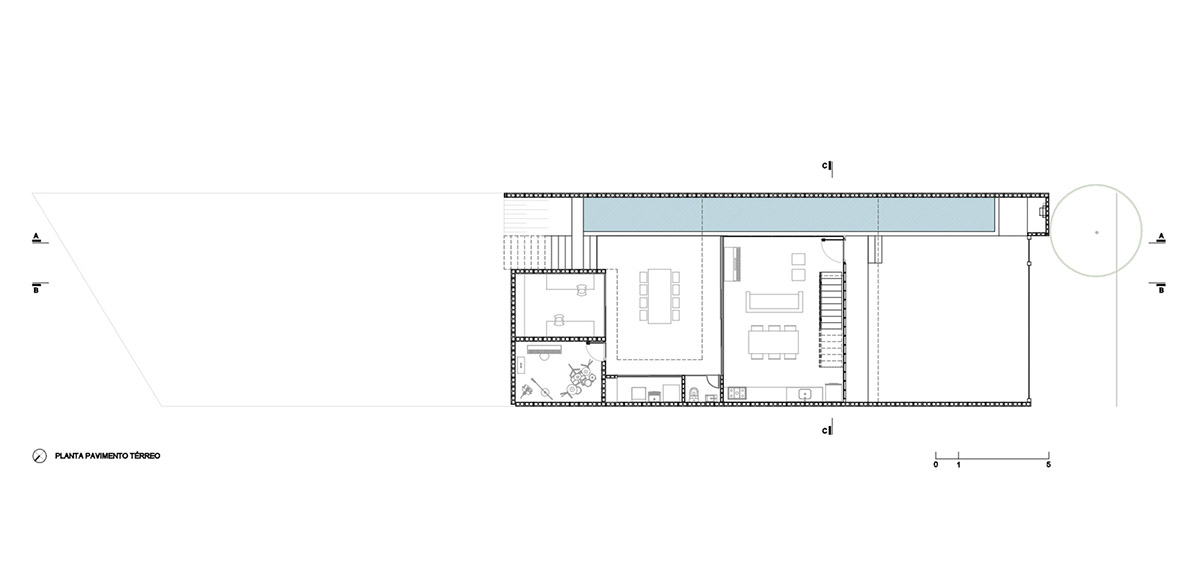 Ground floor plan
Floor plan
Roof plan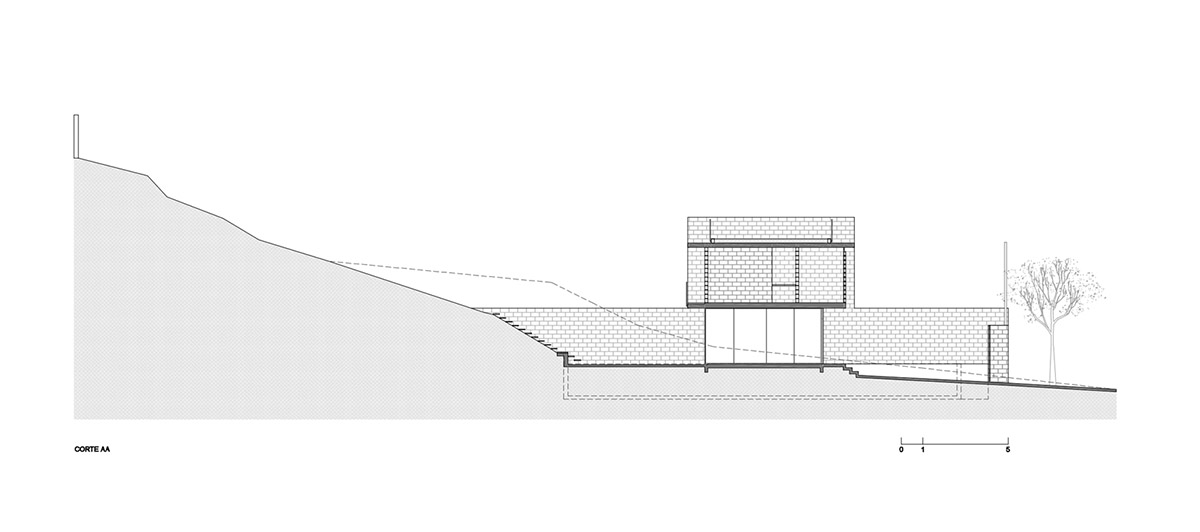 Section AA
Section BB
São Paulo-based architecture firm Terra e Tuma Arquitetos Associados is directed by Danilo Terra, Pedro Tuma, Juliana Terra and Fernanda Sakano.
The firm produces projects with multiple references and experiences, the studio always seeks to research and discover better ways of thinking and doing architecture, with a contemporary approach.
Project facts
Project name: Casa Guaianaz (or Guaianaz House)
Architects: Terra e Tuma Arquitetos
Team: Danilo Terra, Pedro Tuma, Fernanda Sakano e Juliana Terra
Location: São Paulo, Brazil.
Date: 2018
All images © Pedro Kok
All drawings © Terra e Tuma Arquitetos
> via Terra e Tuma Arquitetos