VA Studio completes Casa Lila with pointed roofs in a lush green of Costa Rica
Costa Rican architecture practice VA Studio has completed a new residence that features pointed roofs in a lush green of Nosara, Guanacaste, Costa Rica.
Named Casa Lila, the 840-square-metre house is as example of tropical modern architecture, which was designed for the studio's special clients who have a very direct connection to the ocean.
VA Studio renovated two existing houses and they remodeled a small house as the children's school. The spaces are carefully placed creating three-dimensional relationships between the levels with a double height and at the same time generating a cross ventilation for the comfort of the family.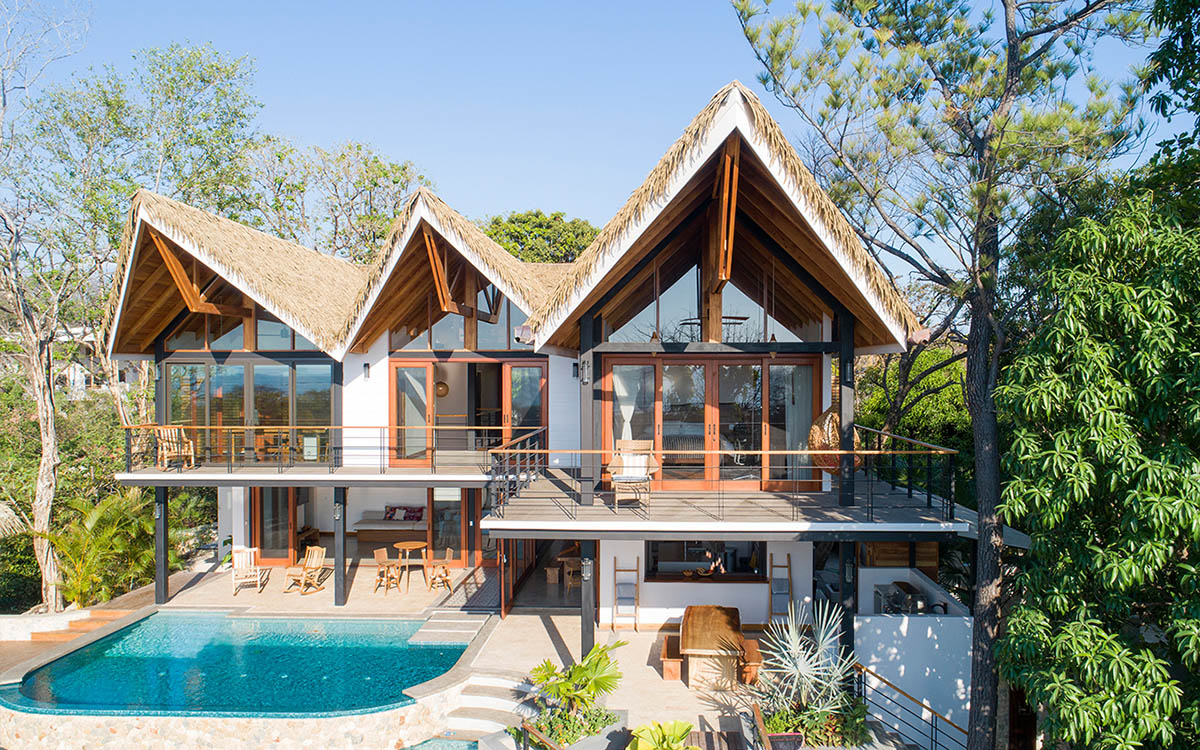 The architects decided to open the house towards the spectacular view by giving a greater height to the artificial palm roofs. The outer ceilings are formed by a black metal structure and cane to create a texture achieving a contemporary tropical design.
The existing double height was preserved, but the staircase was changed and a bridge was generated to connect the two wings of the second level.
The terrace intertwines the outside with the inside of the house, creating not only a dynamic interaction between the levels but also a relationship between the natural environment and the inhabitants.
"Our project through this remodel at Casa Lila represents the power of simple modern tropical architecture, which shows that there is a real desire to convert existing spaces that bring people closer to nature, while addressing their day a day needs," said Victor Rojas, founder and director of VA Studio.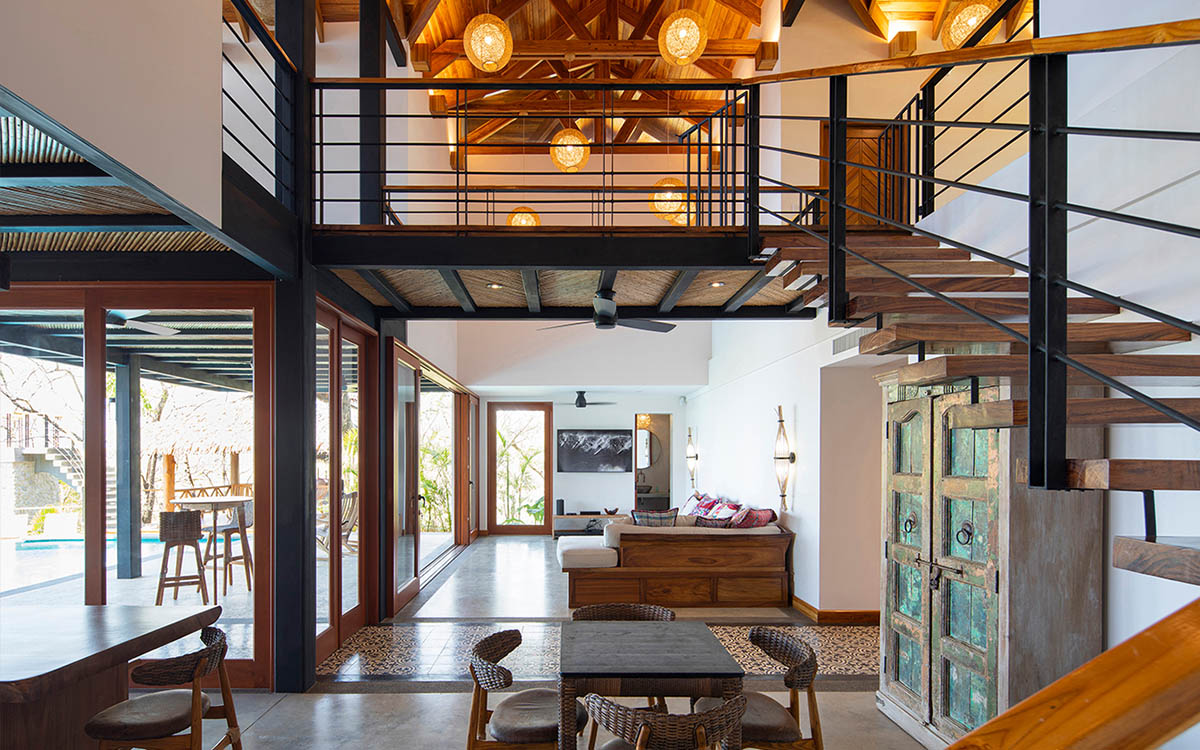 Casa Lila is a remodel represents the power of simple, low-key, modern tropical architecture, where each space of the existing house was re adapted to integrate with its surrounding.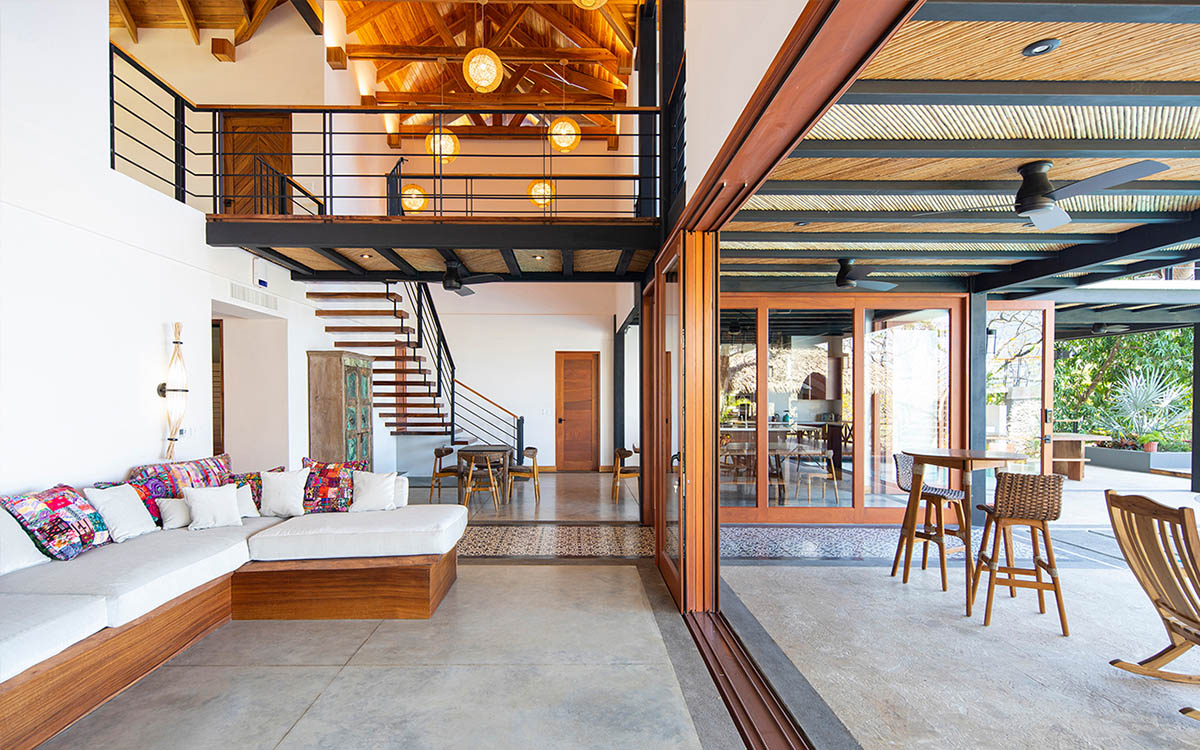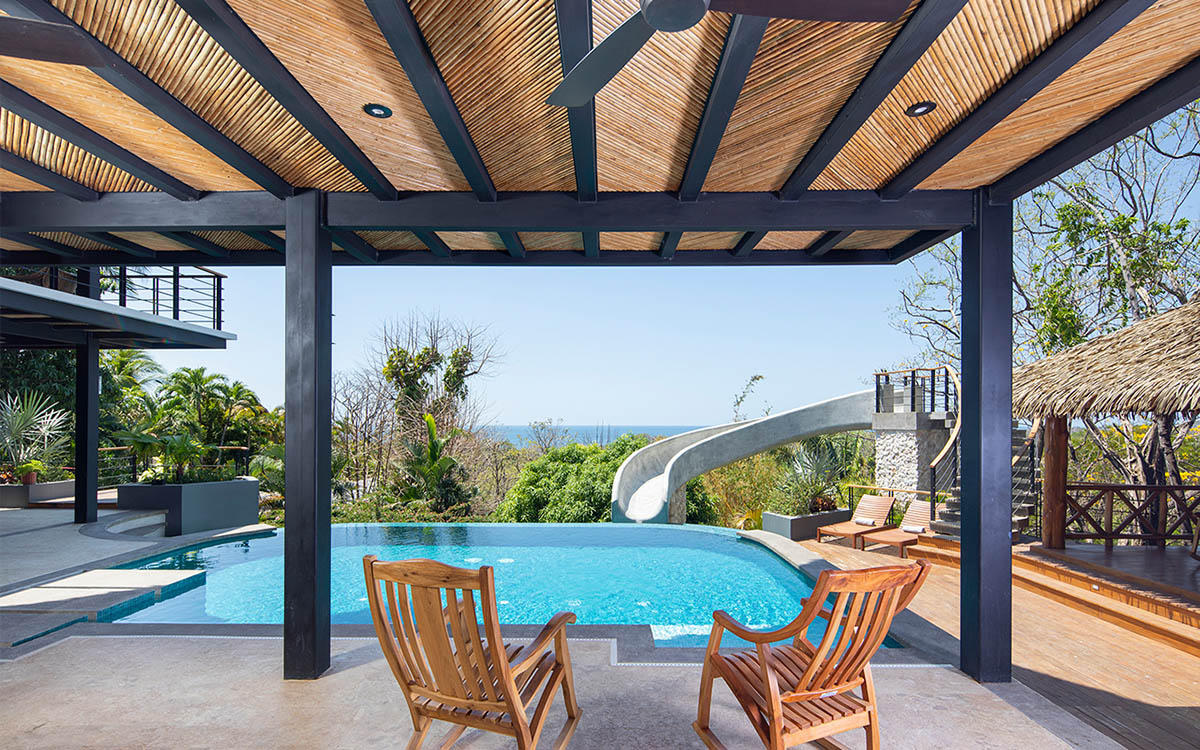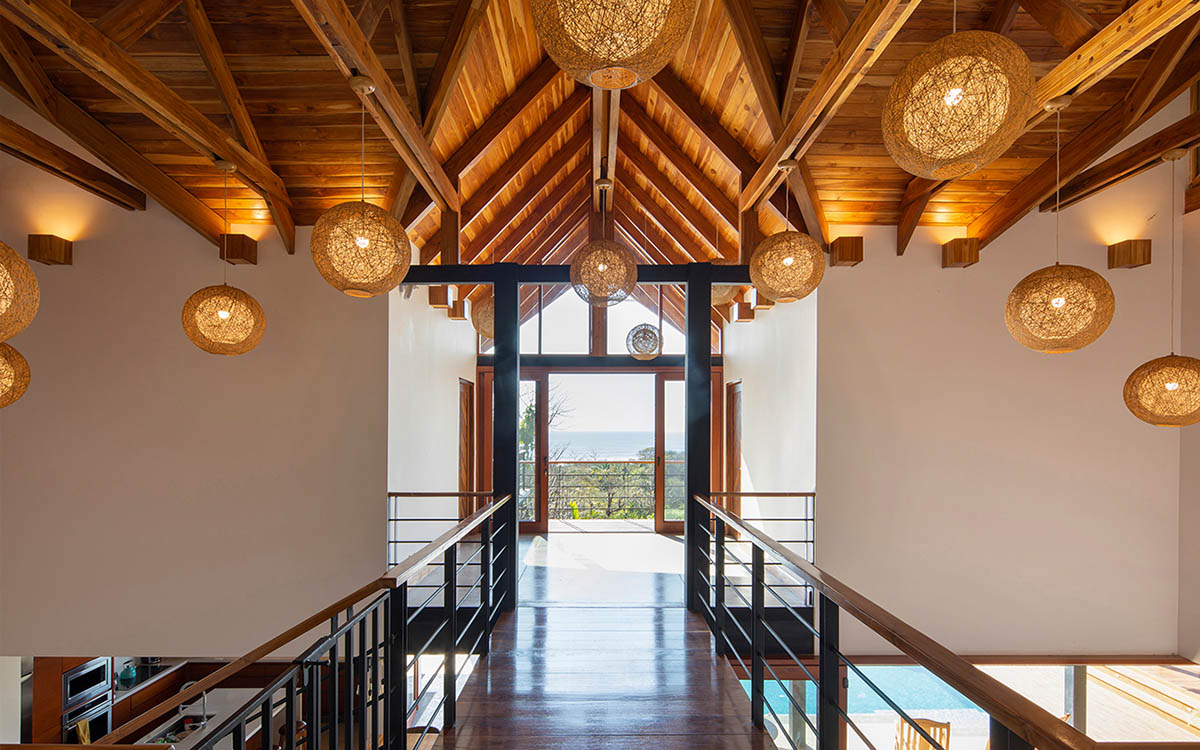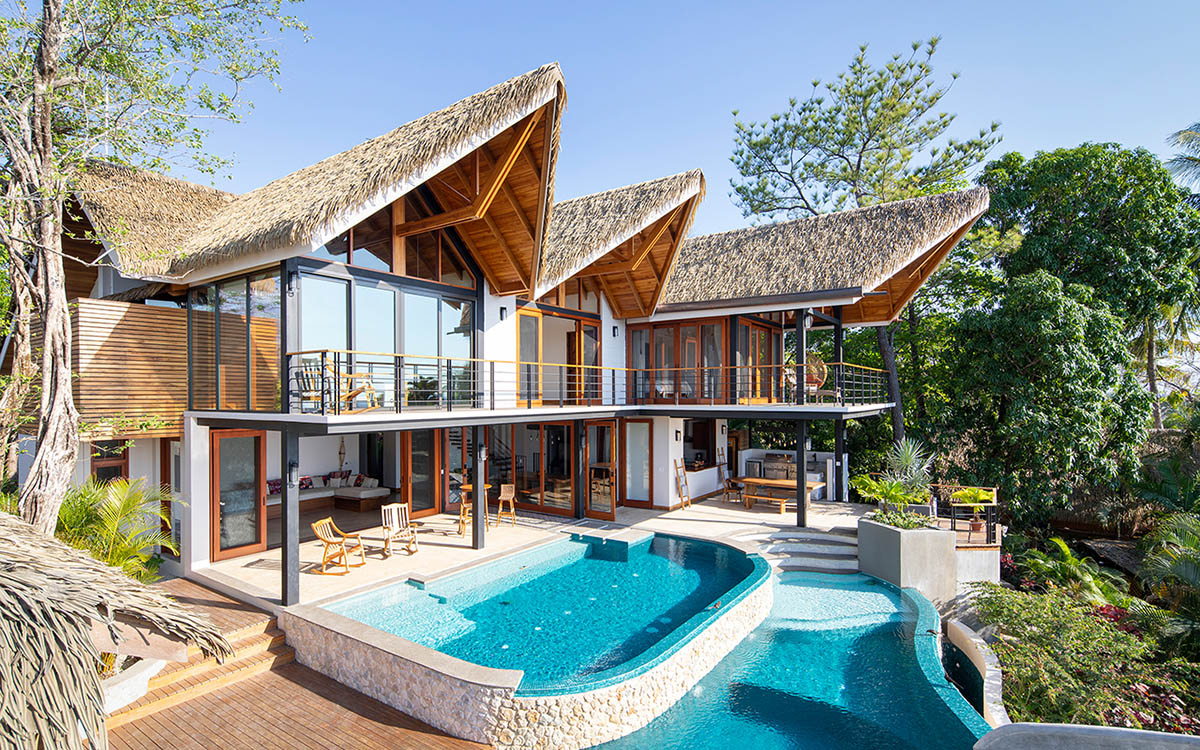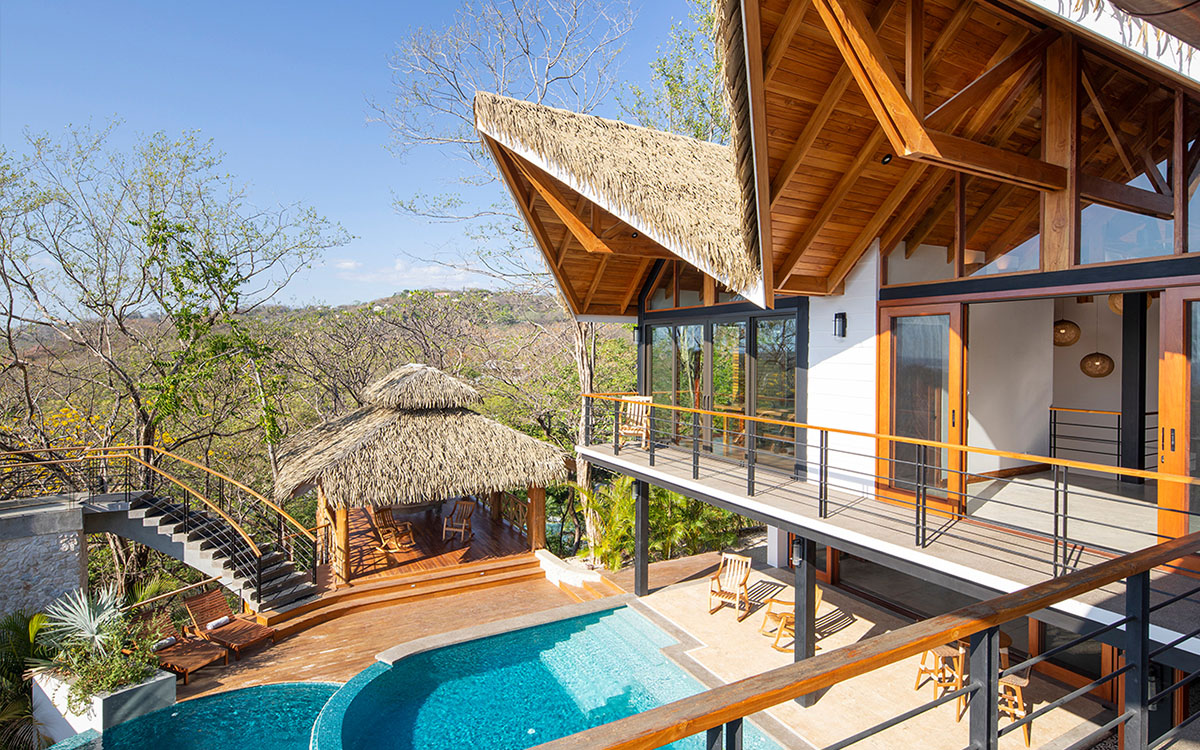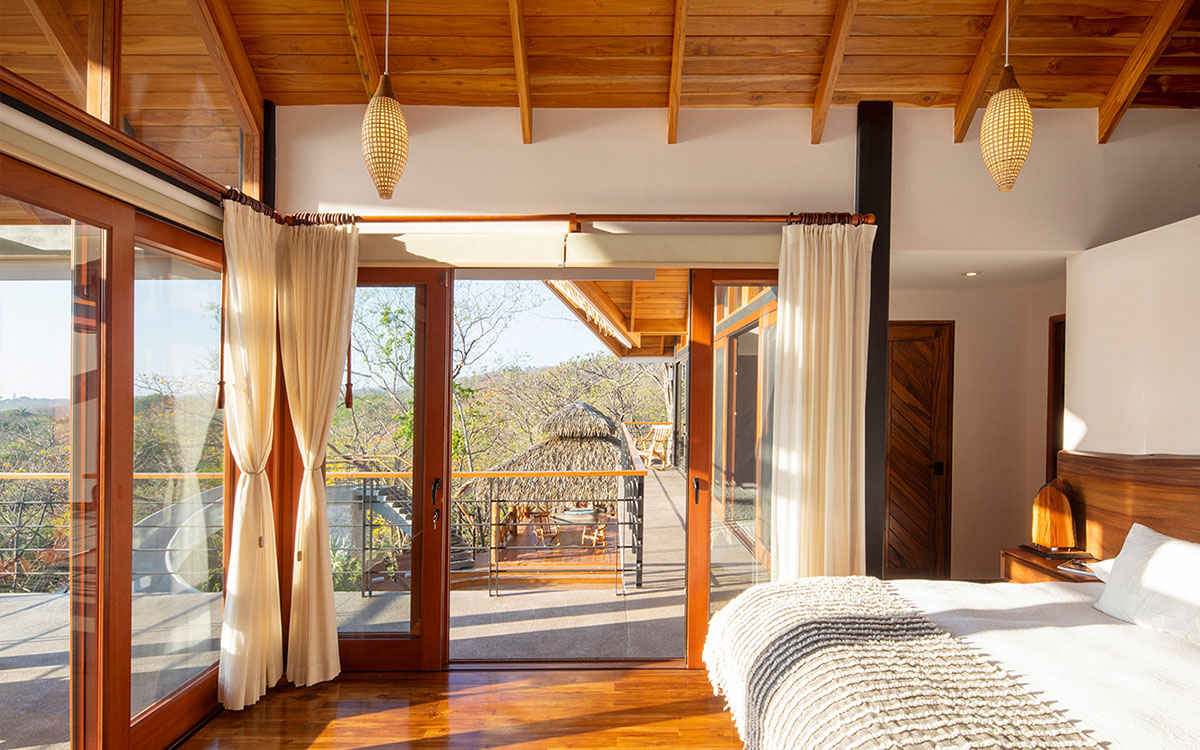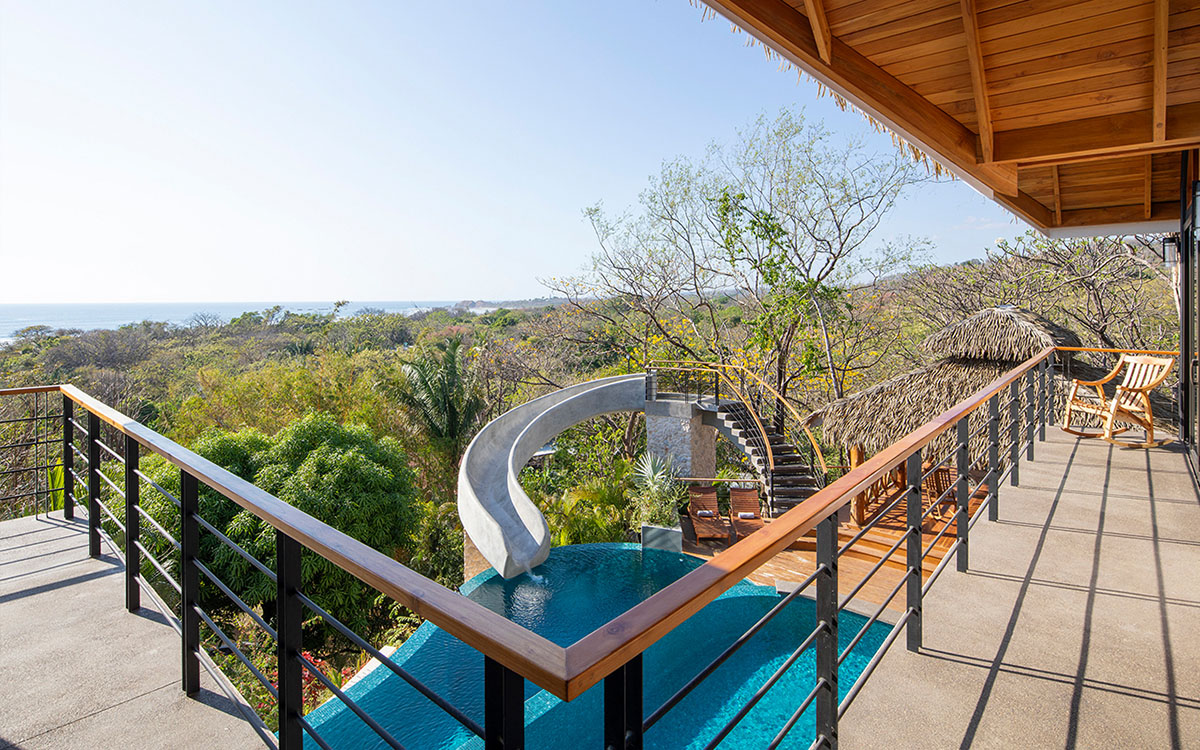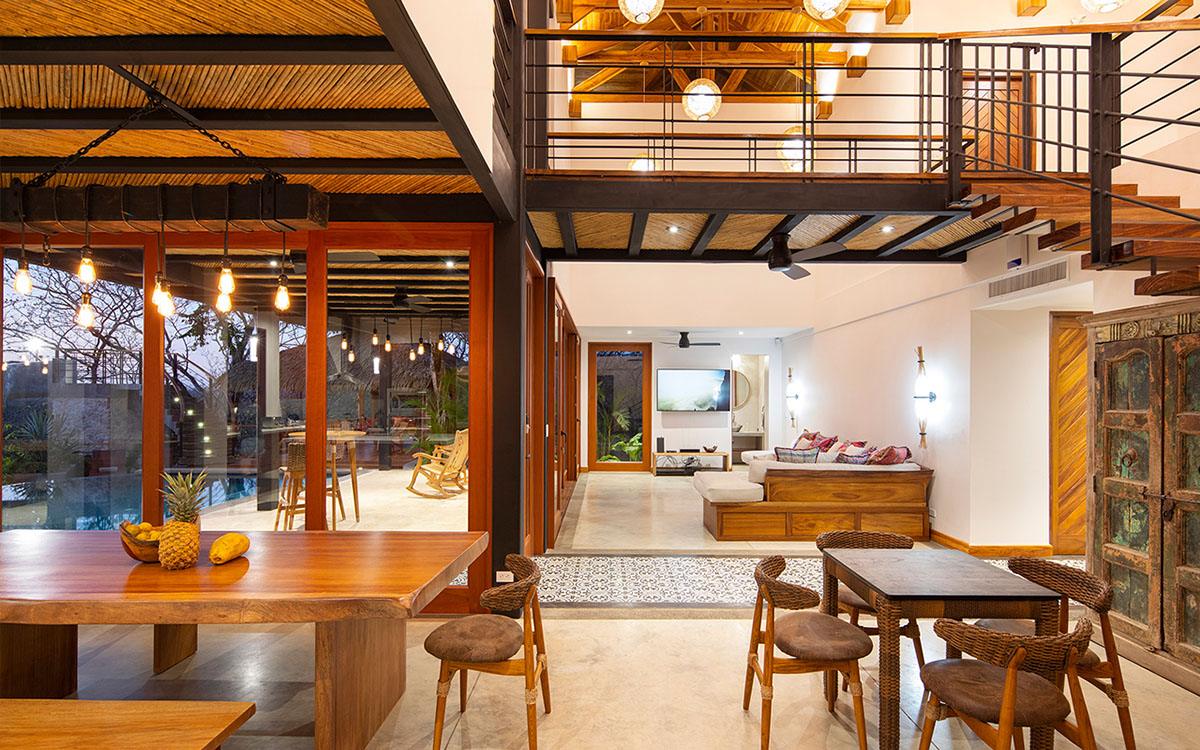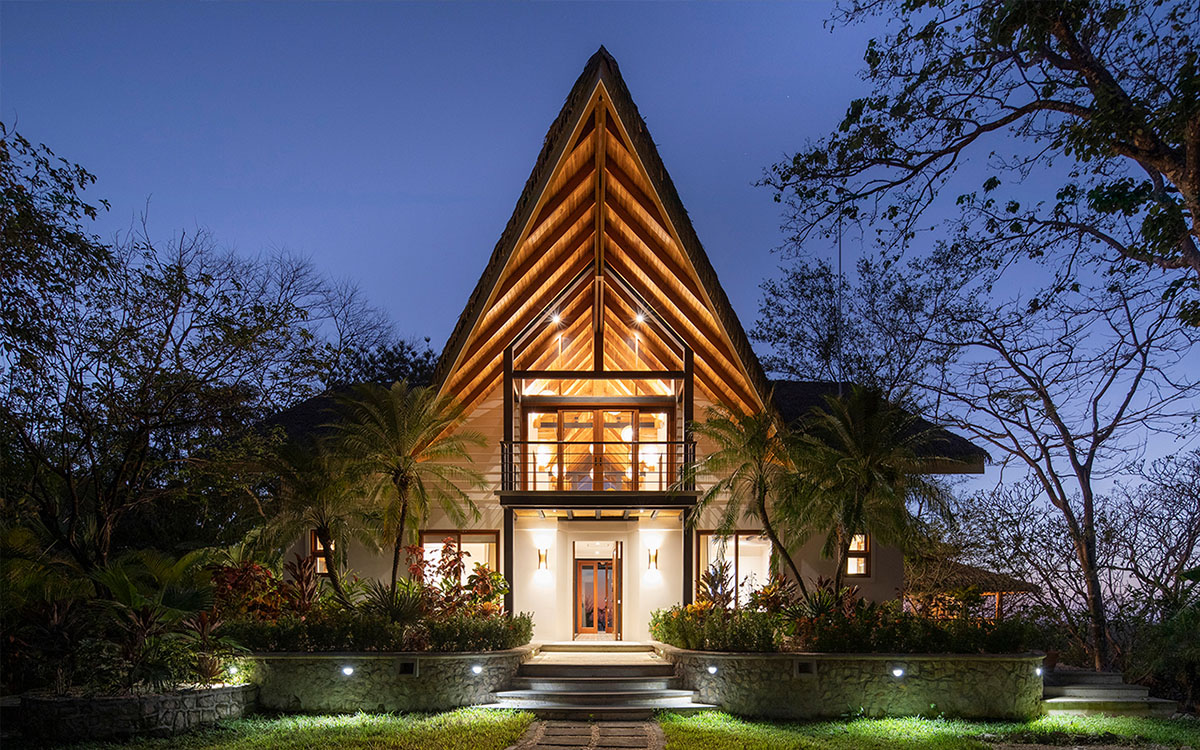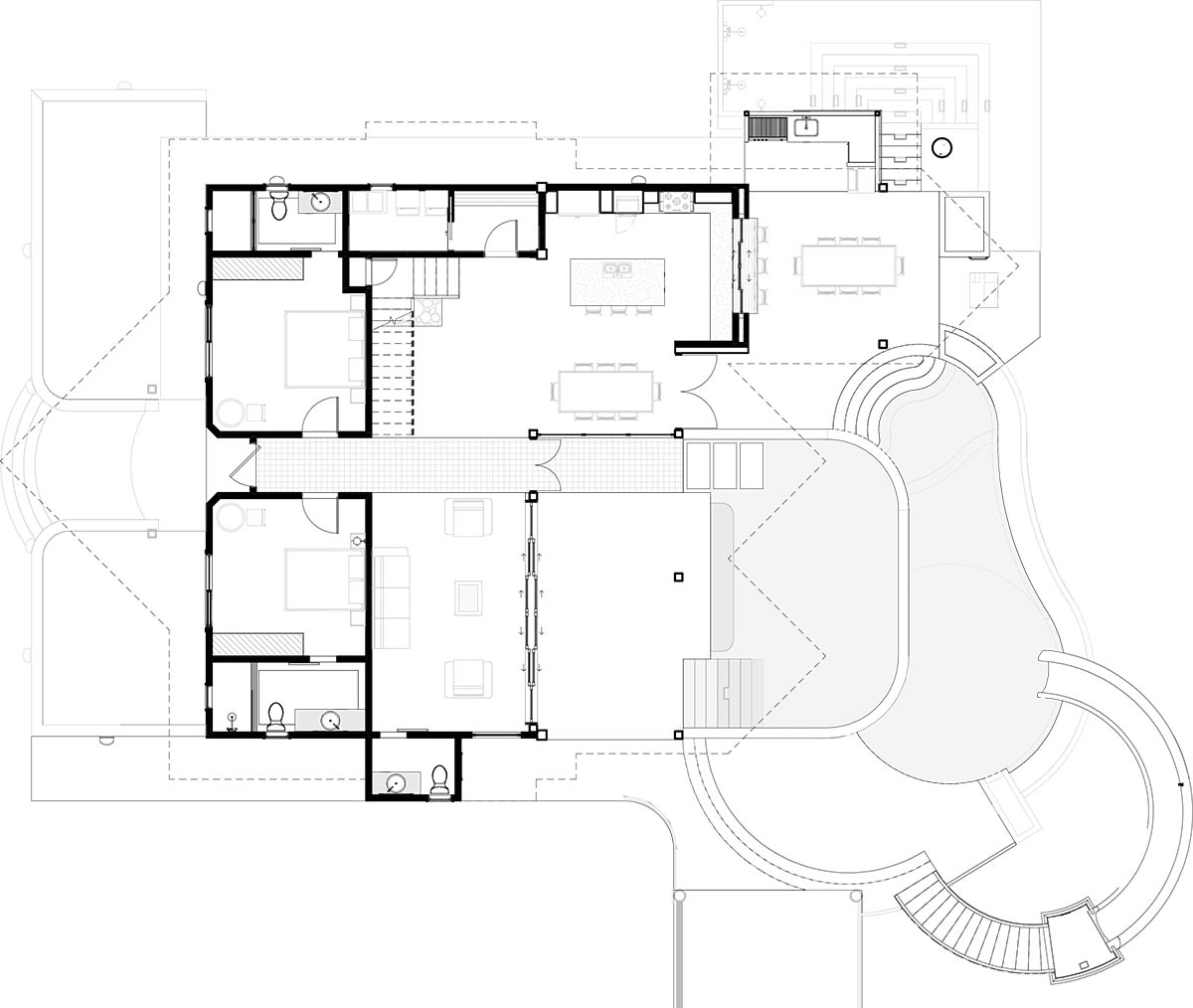 Floor plan 1
Floor plan 2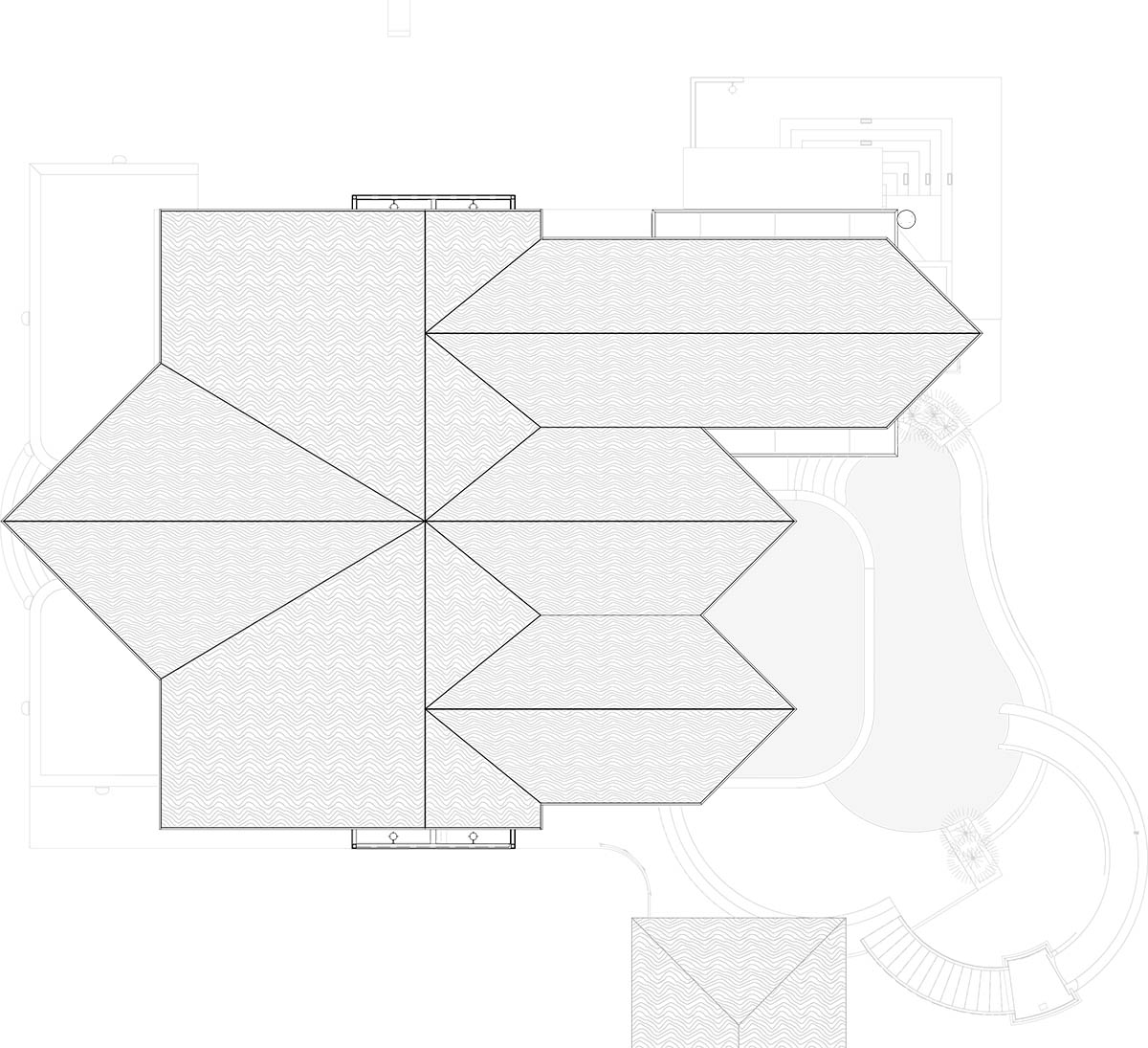 Roof plan
Section

Section
Elevation
Project facts
Location: Nosara, Guanacaste, Costa Rica
Date of completion: 2020
Client: Private Residence
Area: Approx: 840 m2
Architecture Team: VA Studio
Design Director: Victor Rojas
Structural Engineer: Alonso Hernandez
Project Architect: Osman Herrera
Builder: LHC Constructora
Project Coordinator: Osman Herrera
Construction Documentation: Osman Herrera
Electromechanical Engineer: Geros Consultoria
Builder: LHC Constructora
All images © Andres Garcia Lachner
All drawings © VA Studio
> via VA Studio