In Search of Life - Rethinking Notre-Dame
"No, the Notre-Dame cathedral will never perish, not by war nor by fire, not even by any worldly disasters. Notre-Dame doesn't just belong to Paris, it doesn't belong to France either, rather this building with all of its memories, stories, and narratives is connected to people all over the world. Even if you're the Hunchback of Notre-Dame this church is filled with mystery and life, full of hope for a bright future where regardless of color, creed, or religion all of humanity will experience peace.
Since long ago, the church has been the connective ring between man and beyond the skies, where God dwelled. Inspiration from an immortal power in the middle of nowhere defined life on earth. Yet life today is more earthly than anything else. The spire isn't ascending to the sky, it's exploring the heart of the earth in search of life, to become a vessel for the next generation to grow and stay green." said Koroush Hajizadeh.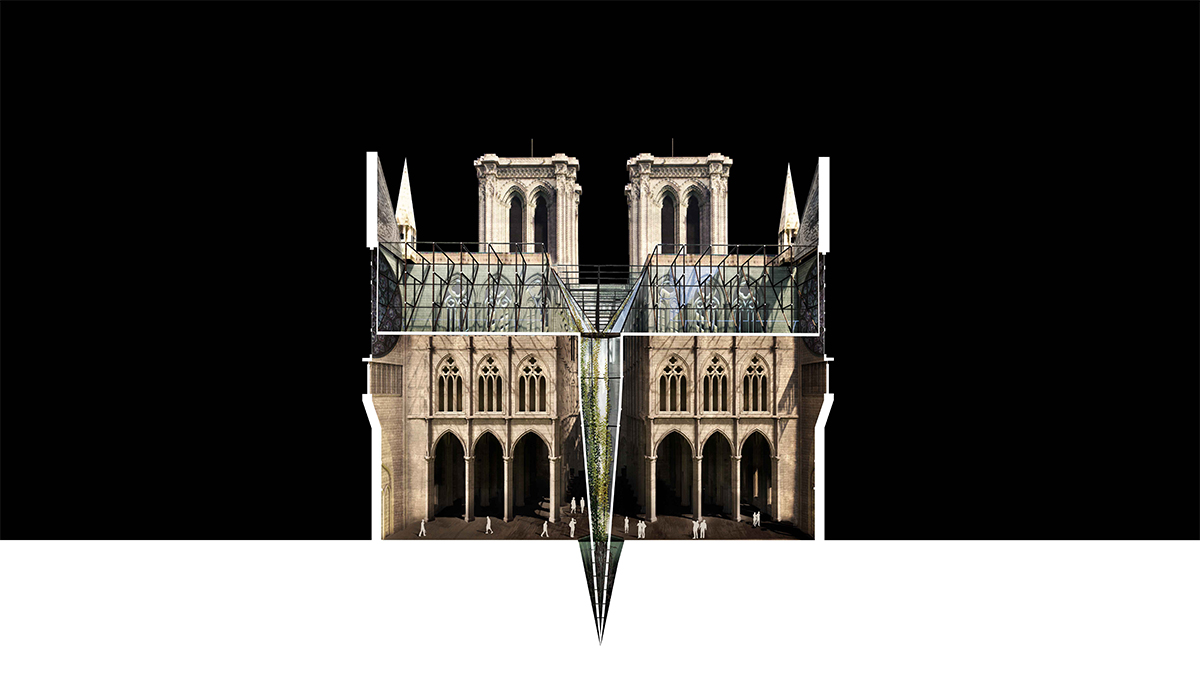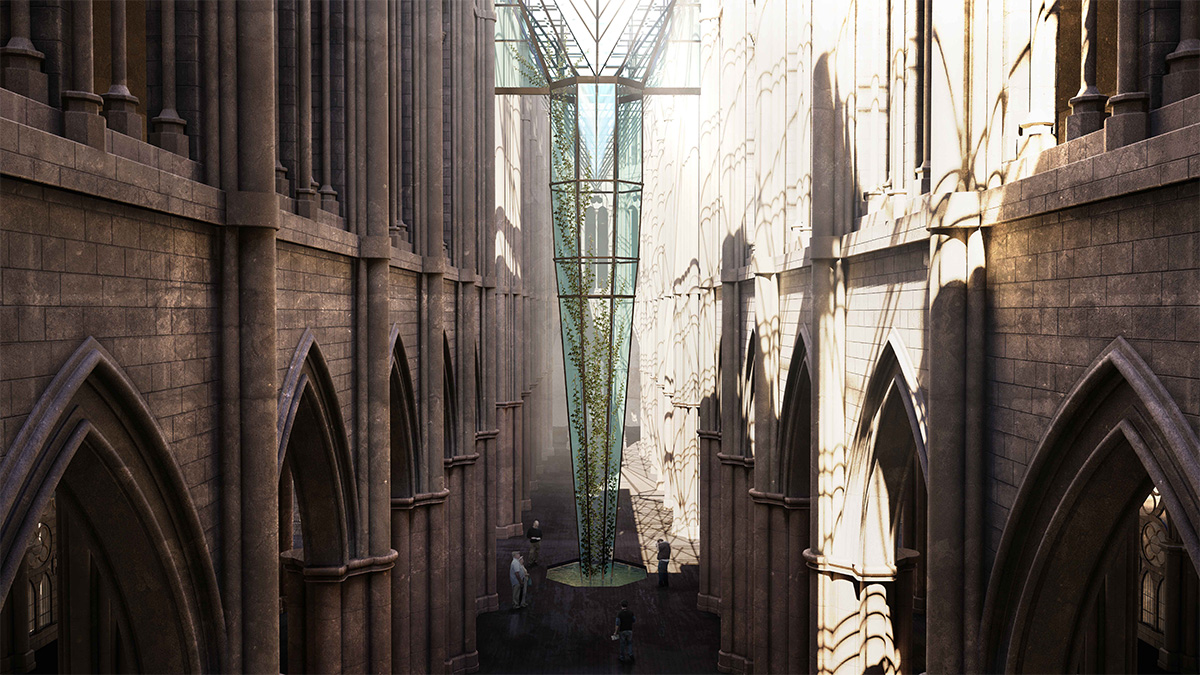 The project "In Search of Life" by "Hajizadeh & Associates" has become an honorable mention in the Rethinking Notre-Dame competition. The commencement step of this concept was based on the history of religious beliefs, especially during the middle ages era. This results in adapting those paramount insights to the contemporary point of view which has been spreading moderately but constantly among most of the people in the world.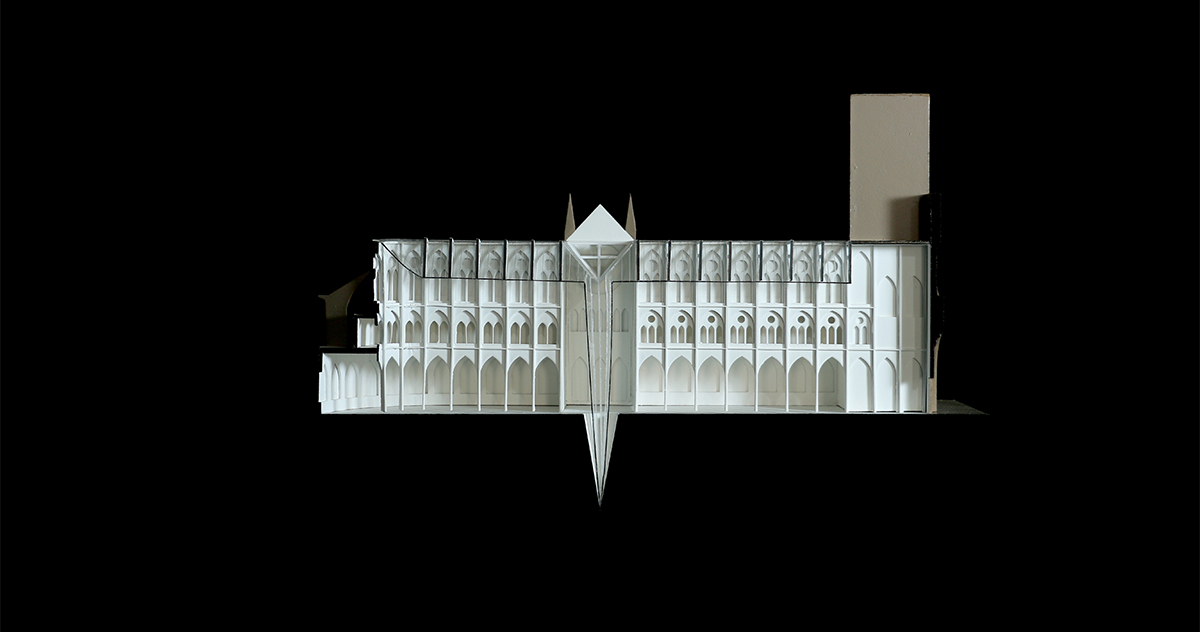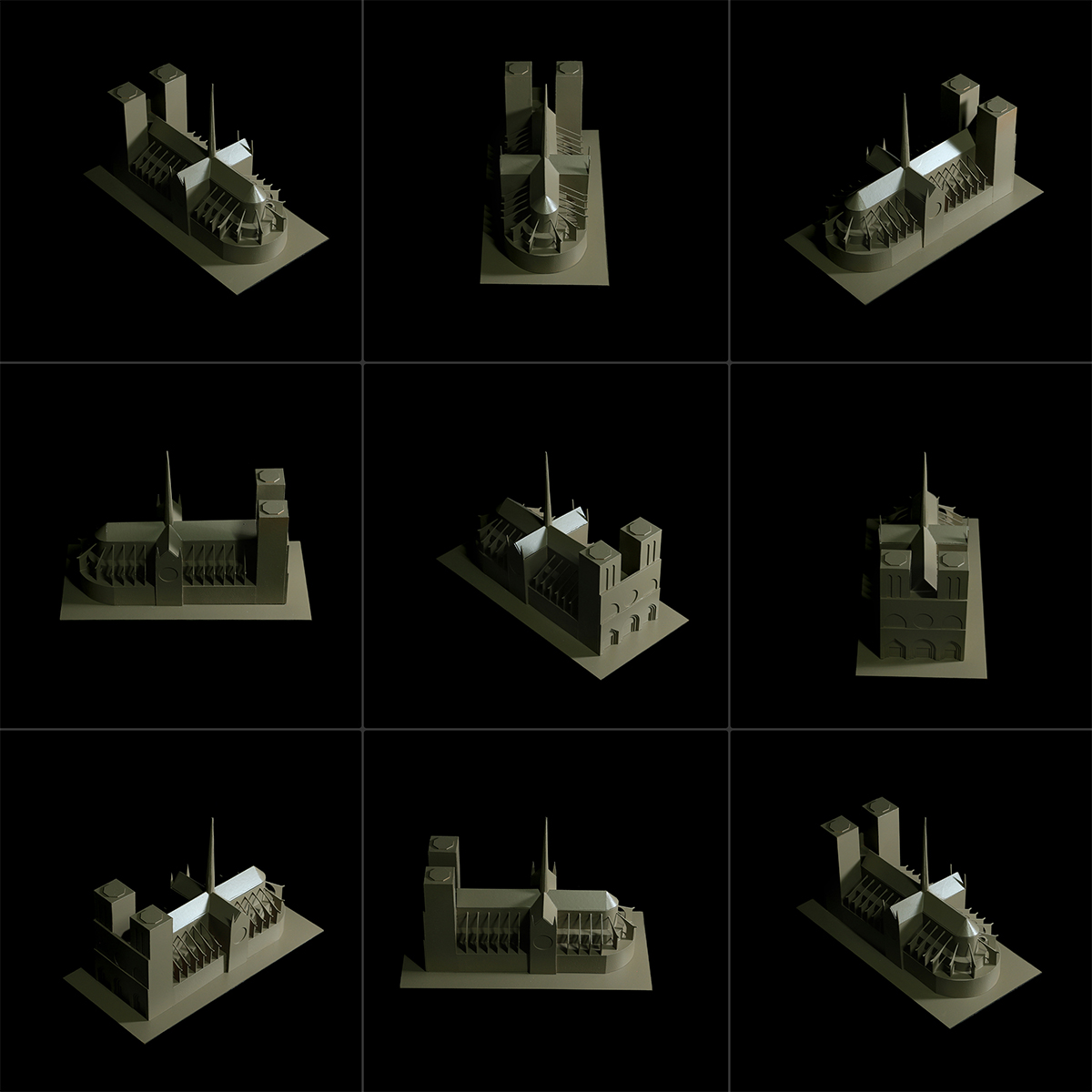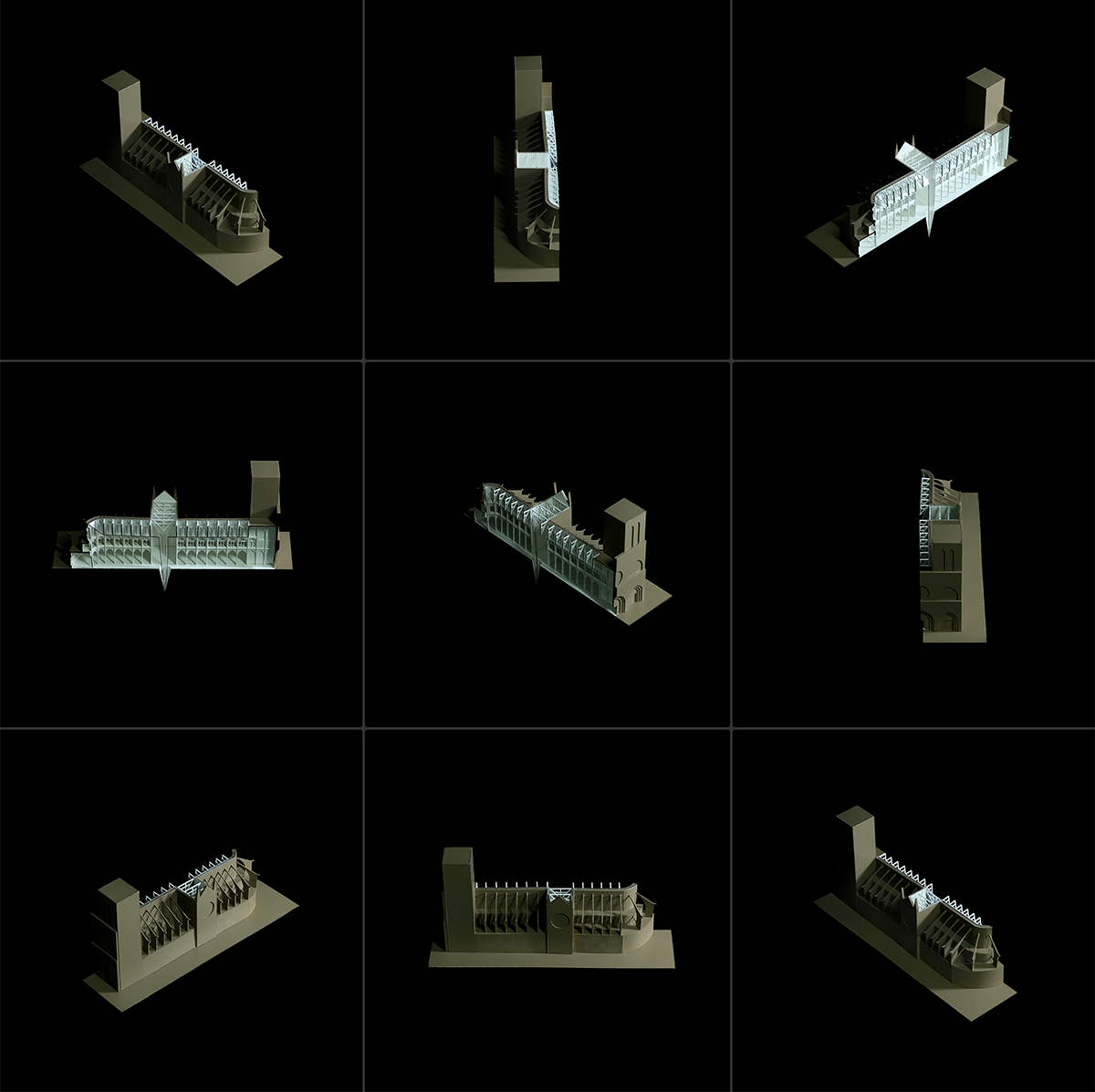 Project Facts
Location: Paris, France
Architect: Hajizadeh & Associates
Principal Architect: Kourosh Hajizadeh
Lead Architect: Amir Hossein Hajizadeh – Marziye Jafari
Associates: Pegah Shariatmadari – Mahsa Mohebali – Somaye Arian
Year: 2019
All images © Hajizadeh & Associates Architects Office