Mini Quadruped Cheetah Robot by MIT Does A Backflip
A Gymnastic four-legged mini cheetah robot by Massachusetts Institute of Technology (MIT) completes backflips without falls. Rightly called a cheetah, the little back-from-the-future type bot can swiftly navigate different terrains.
Over the experimentation course, the cheetah learned to roll over, get back up from falls, withstand kicks and trips and grew into its own quirky athlete. The cheetah is remote-controlled and modular, enabling repairs and replications. In case its limbs break, new low cost bot-parts can be used to replace the broken ones. The core body is carried by the bouncy limbs attached with three identical electric motors each.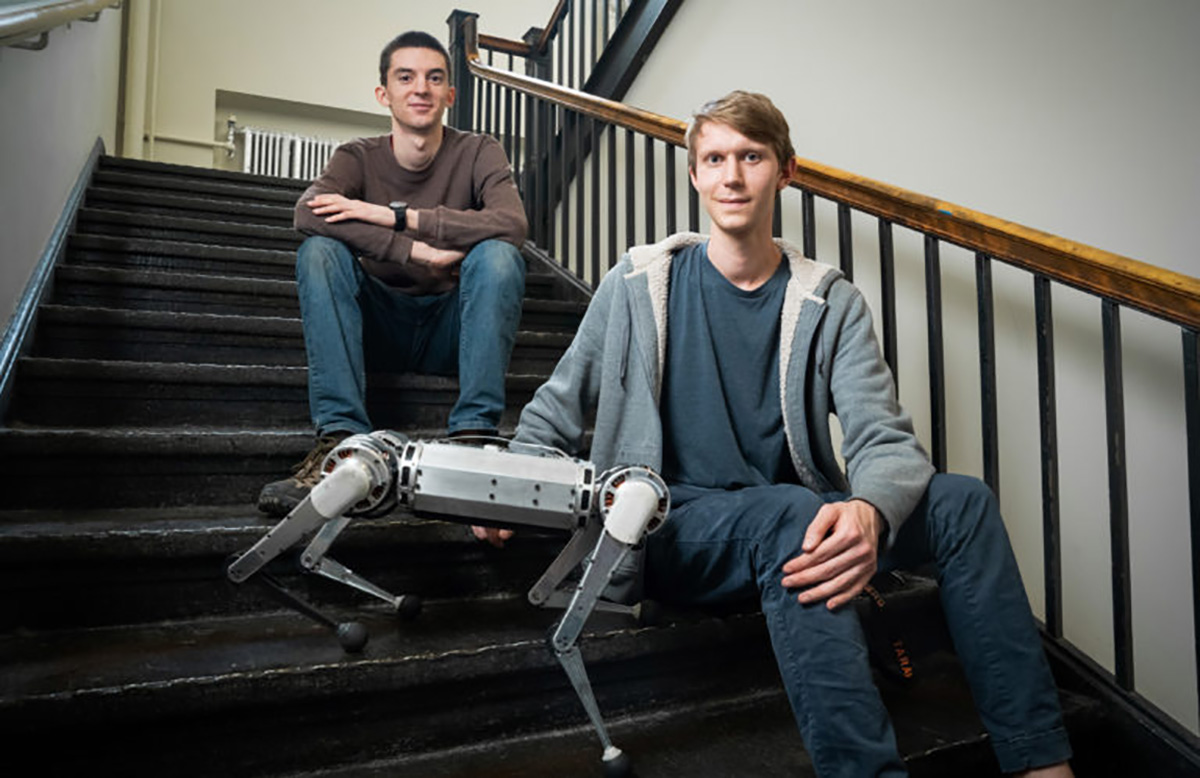 Image © The Robot Report.
"You could put these parts together, almost like Legos," says lead developer Benjamin Katz, a technical associate in MIT's Department of Mechanical Engineering. "A big part of why we built this robot is that it makes it so easy to experiment and just try crazy things, because the robot is super robust and doesn't break easily, and if it does break, it's easy and not very expensive to fix," says Katz, who worked on the robot in the lab of Sangbae Kim, associate professor of mechanical engineering."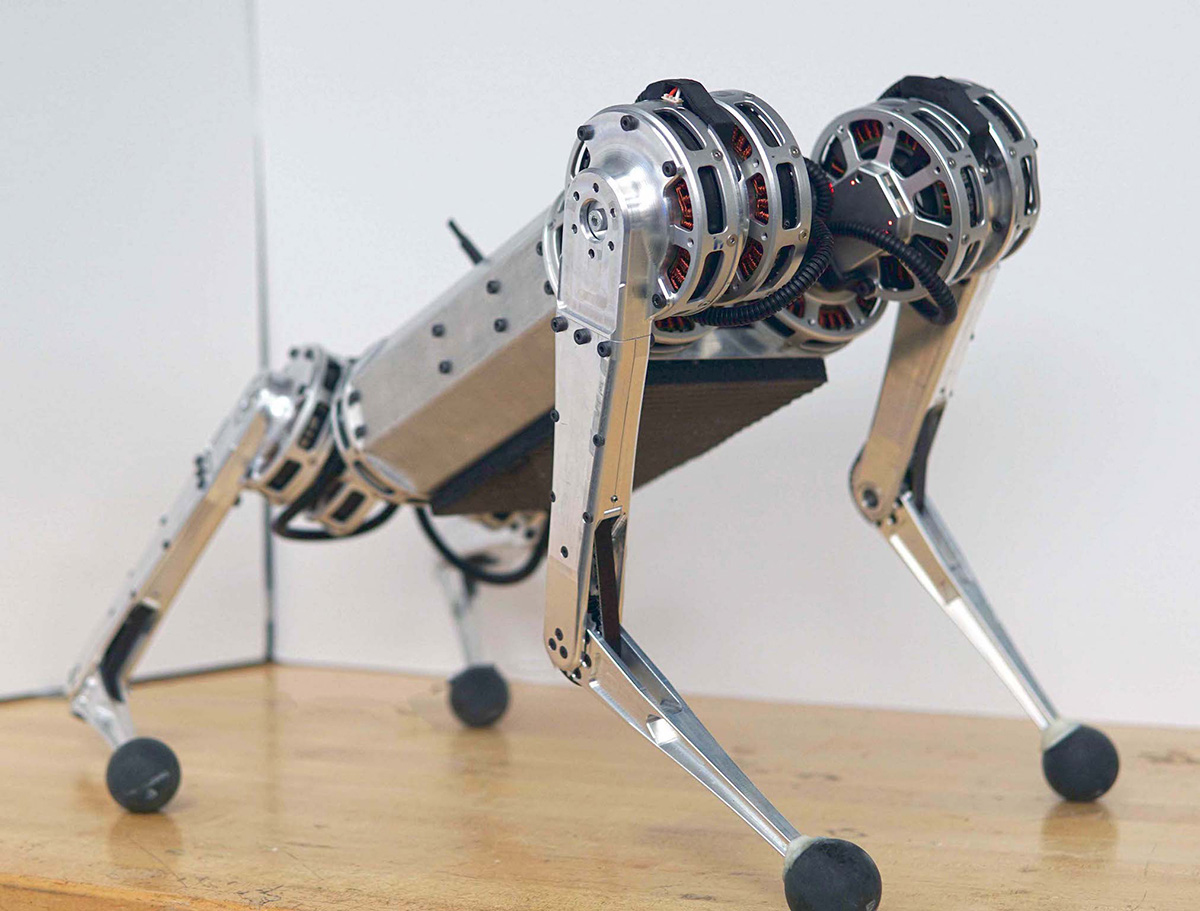 Image © IEEE Spectrum.
"Eventually, I'm hoping we could have a robotic dog race through an obstacle course, where each team controls a mini cheetah with different algorithms, and we can see which strategy is more effective. That's how you accelerate research", says Sangbae Kim, Associate Professor of Mechanical engineering, with whom Katz worked.
Top image © MIT
> via MIT