McGonigle McGrath's House Lessans wins RIBA House of the Year 2019
The Royal Institute of British Architects (RIBA) has announced the UK's best new house, following "a low budget" for the entire construction of the house.
Named House Lessans, an exquisitely simple home in County Down designed by McGonigle McGrath, the house has won the RIBA House of the Year 2019. Prestigious annual award is given by the RIBA to the UK's best new architect-designed house.
The house was built on the site of a former farmstead, House Lessans completes a small compound of agricultural buildings. Its crisp, white rendered concrete walls capped with zinc pitched roofs echo the adjacent corrugated barn and root the family home within the landscape.
Comprised of two perpendicular blocks – a dramatic double-height living space, and a suite of three bedrooms overlooking a tranquil sheltered courtyard garden, all rooms are designed as minimal and paired back, they vary dramatically in volume and feel.
The breath-taking open plan kitchen and snug take advantage of the views with huge expanses of glass, while the three, equally-sized bedrooms are restrained, private and more familiar in scale.
"House Lessans cost just £1,425 per square metre (£335,000) – a remarkable achievement for a newly built home of this scale," stated the RIBA.
"Through the application of basic building materials, cost-saving hacks and the simple arrangement of rooms and spaces, McGonigle McGrath have managed to design a home of outstanding quality on a budget."
The house's walls, made of cheap concrete bricks, have been carefully laid and painted inside with flush mortar joins to ensure a perfect finish. The huge windows are also fixed throughout – with openings for ventilation – a far cheaper alternative to bifold doors. Every penny of the client's budget has been carefully and well spent.
"House Lessans demonstrates that life enhancing architecture does not have to cost the earth," said RIBA President, Alan Jones.
"Executed with incredible clarity and restraint, McGonigle McGrath have used simple and cheap materials to create a truly bespoke home that resonates with its owners and its context. Even with the tightest of budgets, House Lessans shows that a dream home, designed by a talented architect, can be a reality."
"It has been both a delight and a challenge to work on this project; a delight in the beautiful location in this archetypically Ulster landscape and in the simple brief, and a challenge in designing and delivering a precisely detailed and high quality building within a modest budget," Architect Kieran McGonigle of McGonigle McGrath.
"The outcome, a small collection of forms in the landscape, contributes to this place and, we hope, extends our understanding of how to make buildings in our countryside."
"Our thanks go to our insightful and trusting clients, and to the contractor's team and craftspeople who had the patience and skills to bring our designs to reality. We are thrilled with the outcome."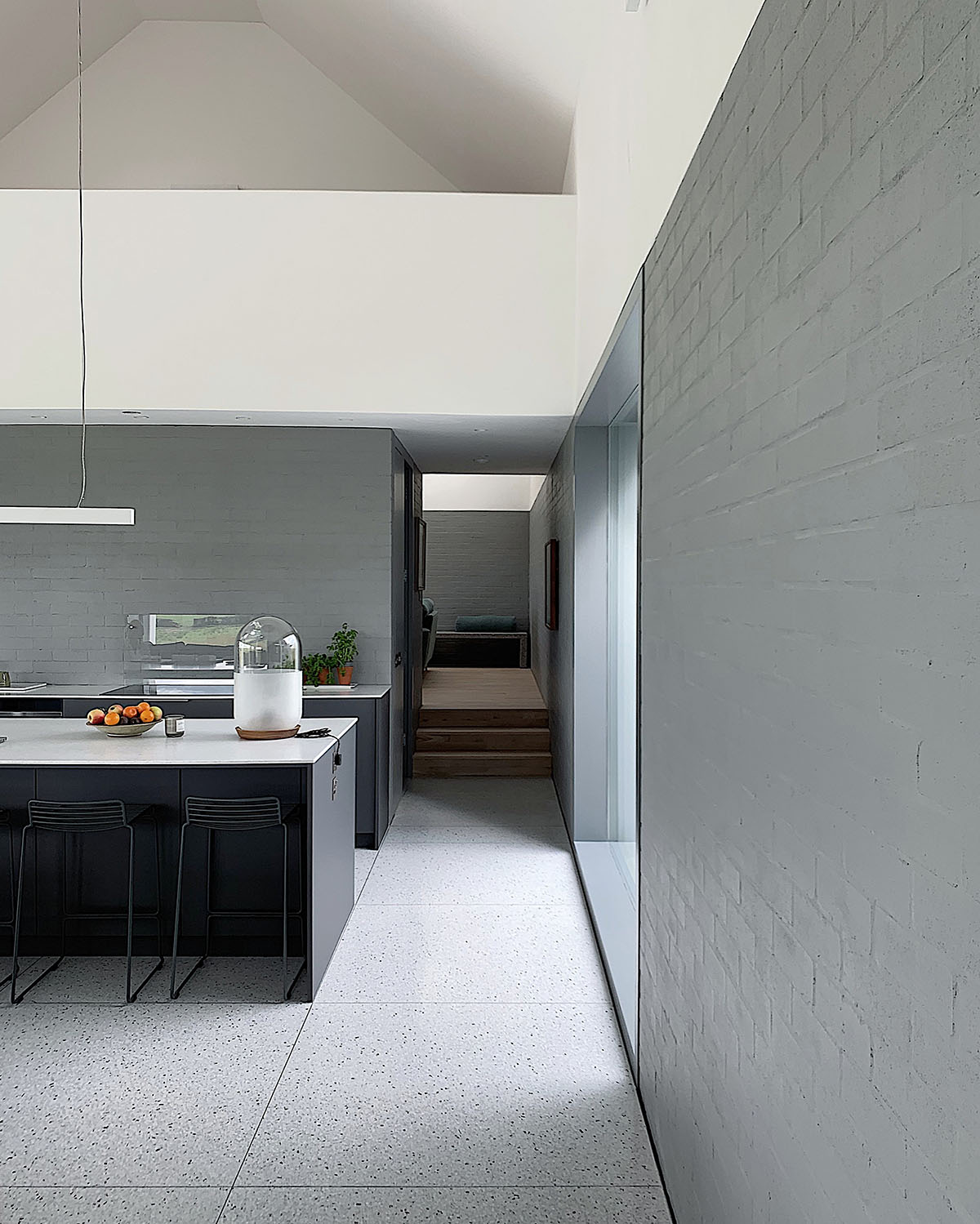 House Lessans was revealed as the winner in the final episode of a special Channel 4 series Grand Designs: House of the Year, broadcast on 13 November 2019.
The winner for the RIBA House of the Year 2019 was selected from the shortlist, including: Nithurst Farm by Adam Richards Architects, Pocket House by Tikari Works, A Restorative Rural Retreat for Sartfell by Foster Lomas, Black House by Dualchas Architects, House Lessans by McGonigle McGrath, Secular Retreat by Atelier Peter Zumthor with Mole Architects, The Green House by David Sheppard Architects.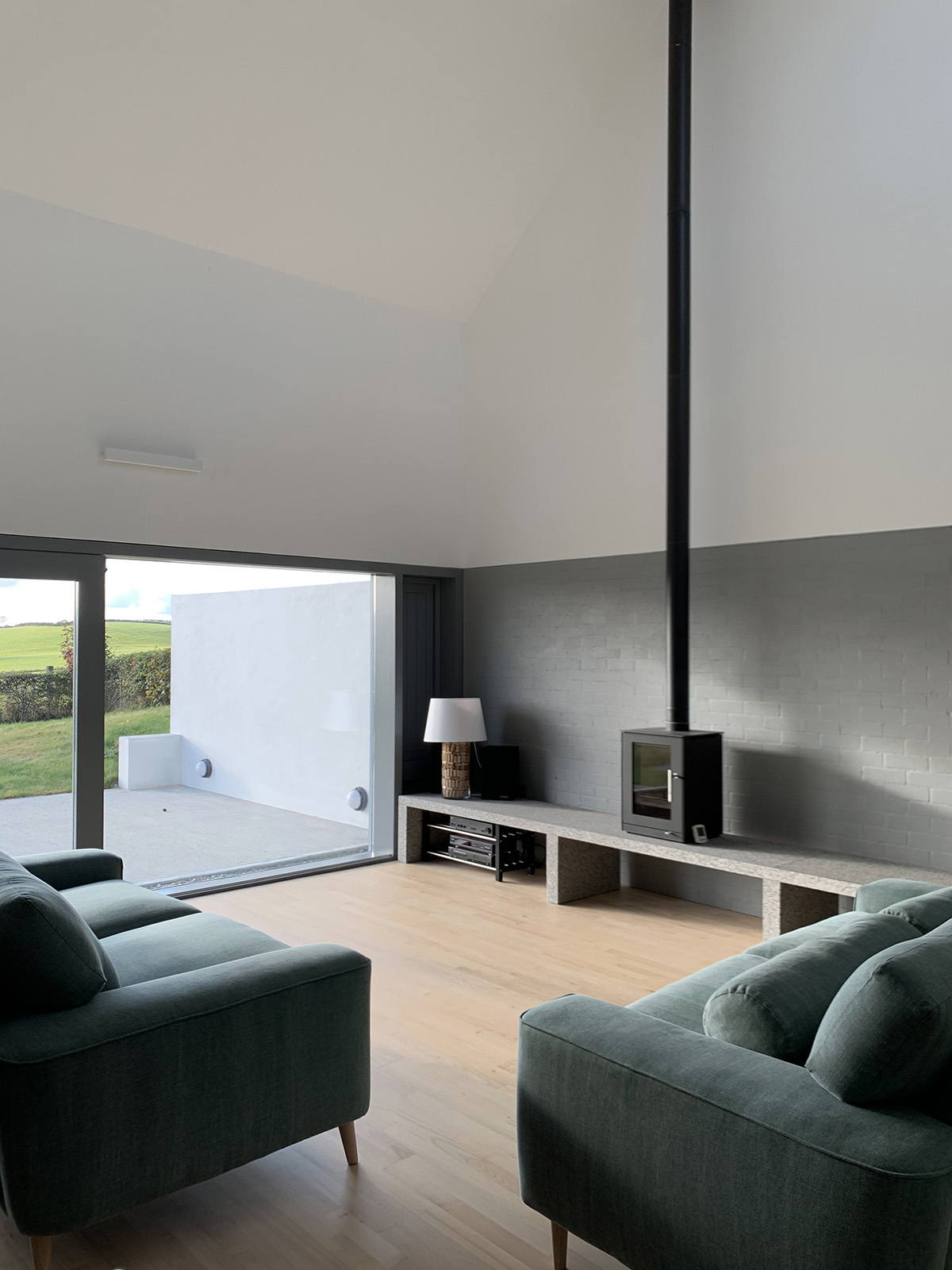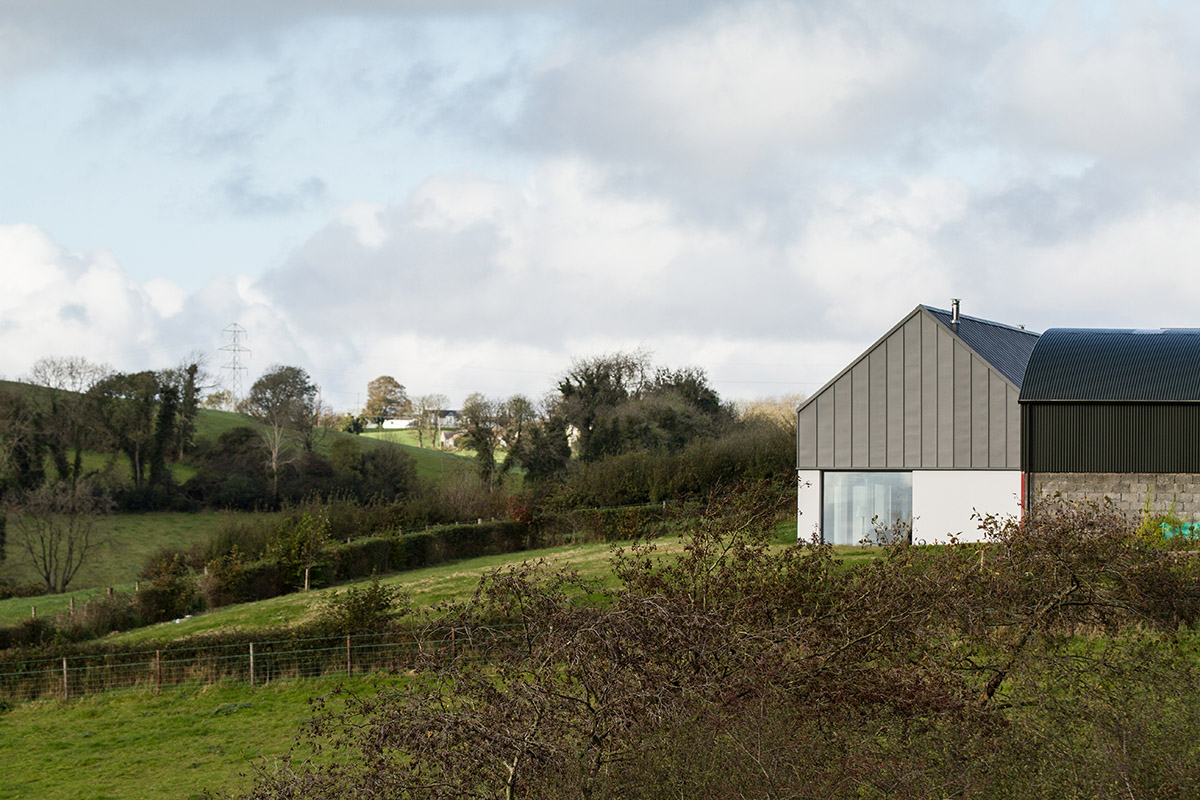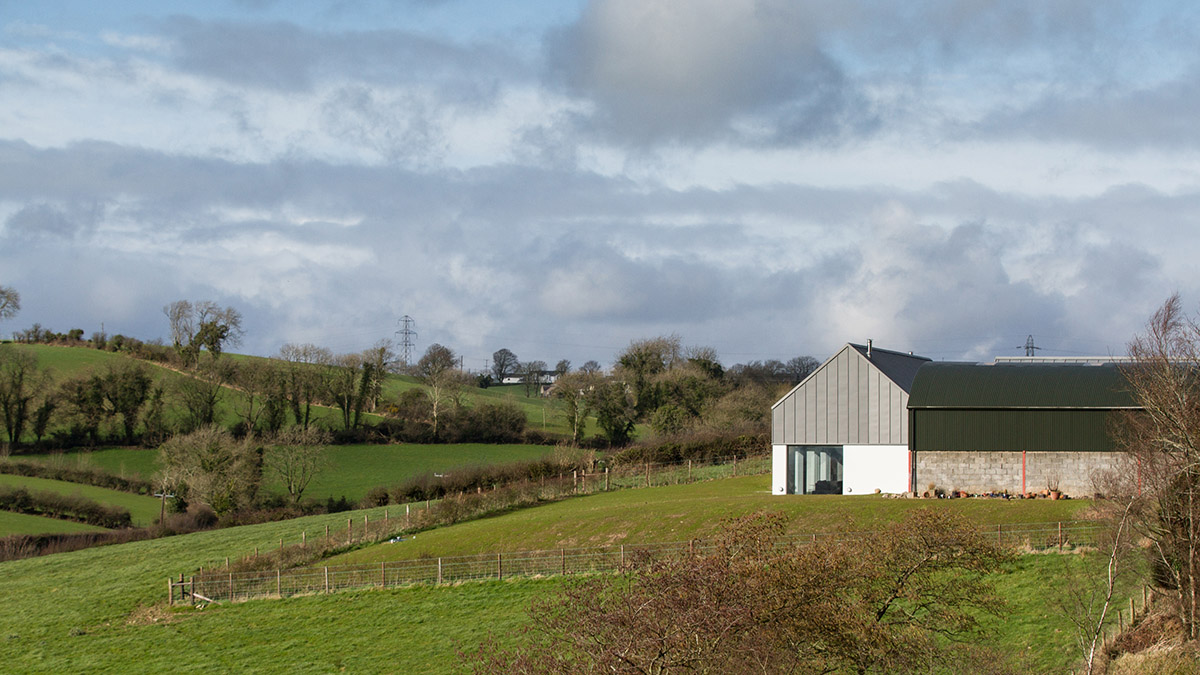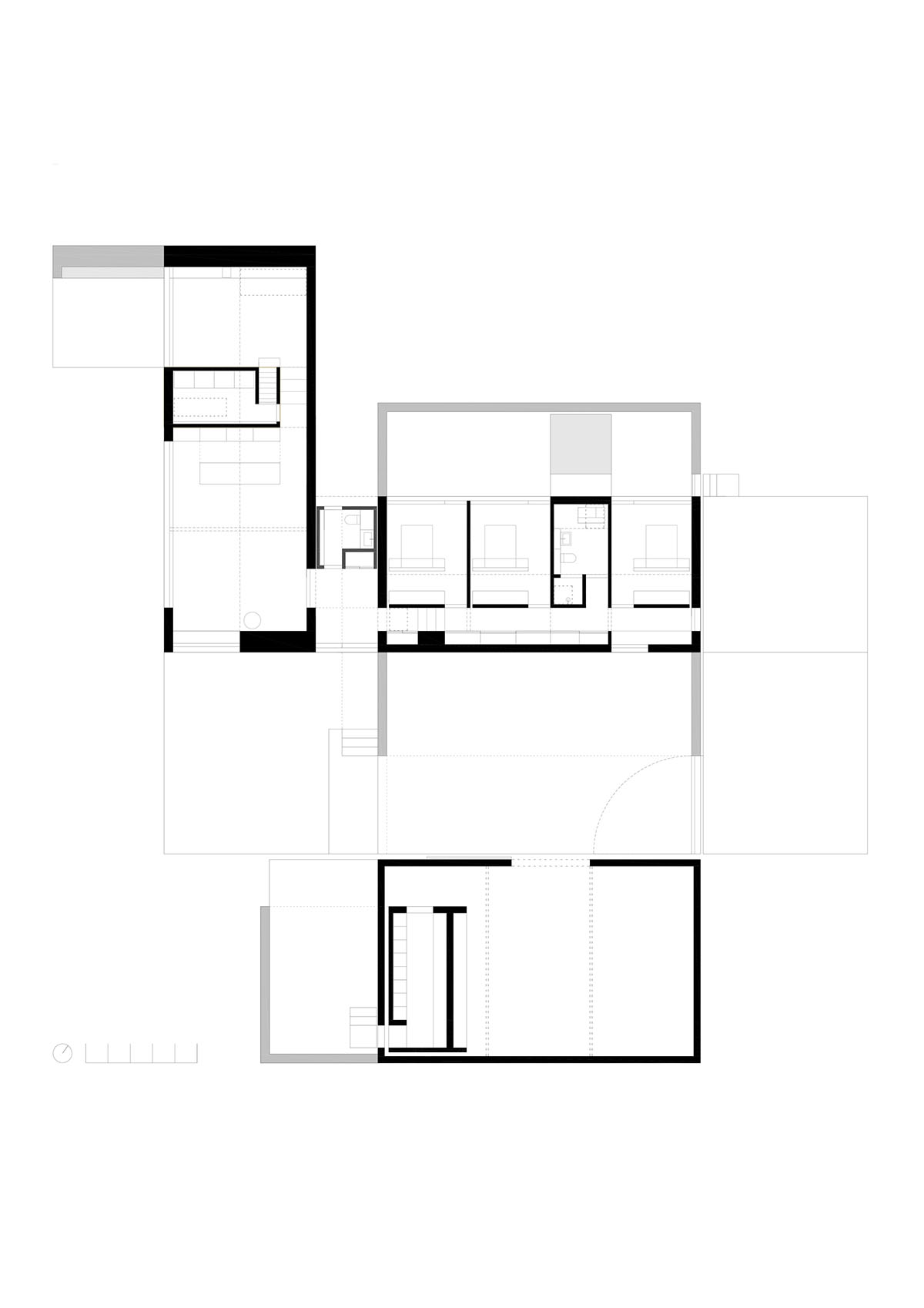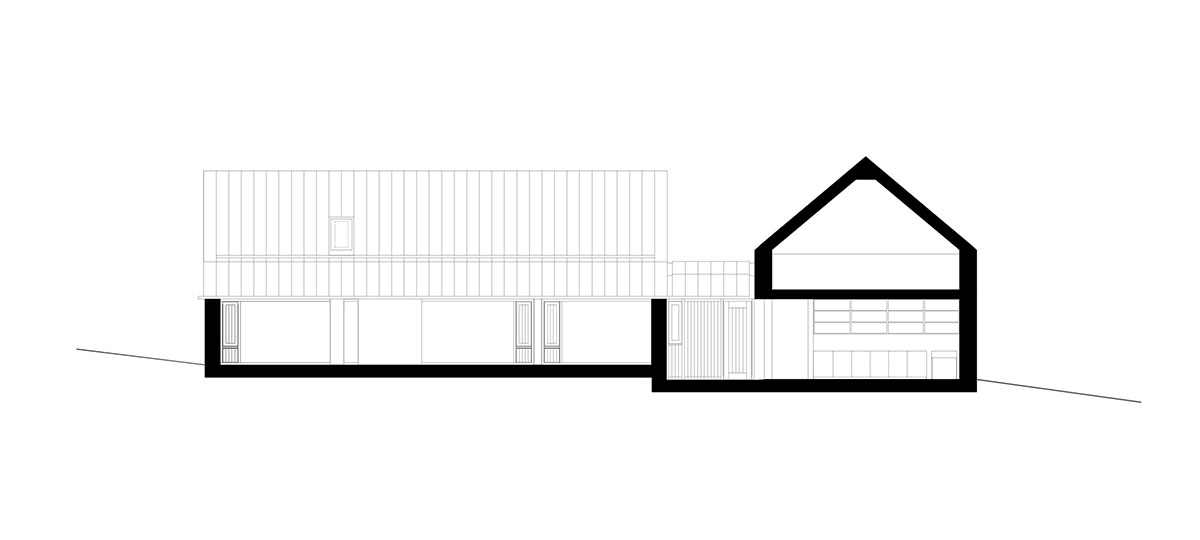 All images © Aidan McGrath
All drawings © McGonigle McGrath
> via RIBA