Sheppard Robson creates Europe's largest green wall for this mixed-use building in London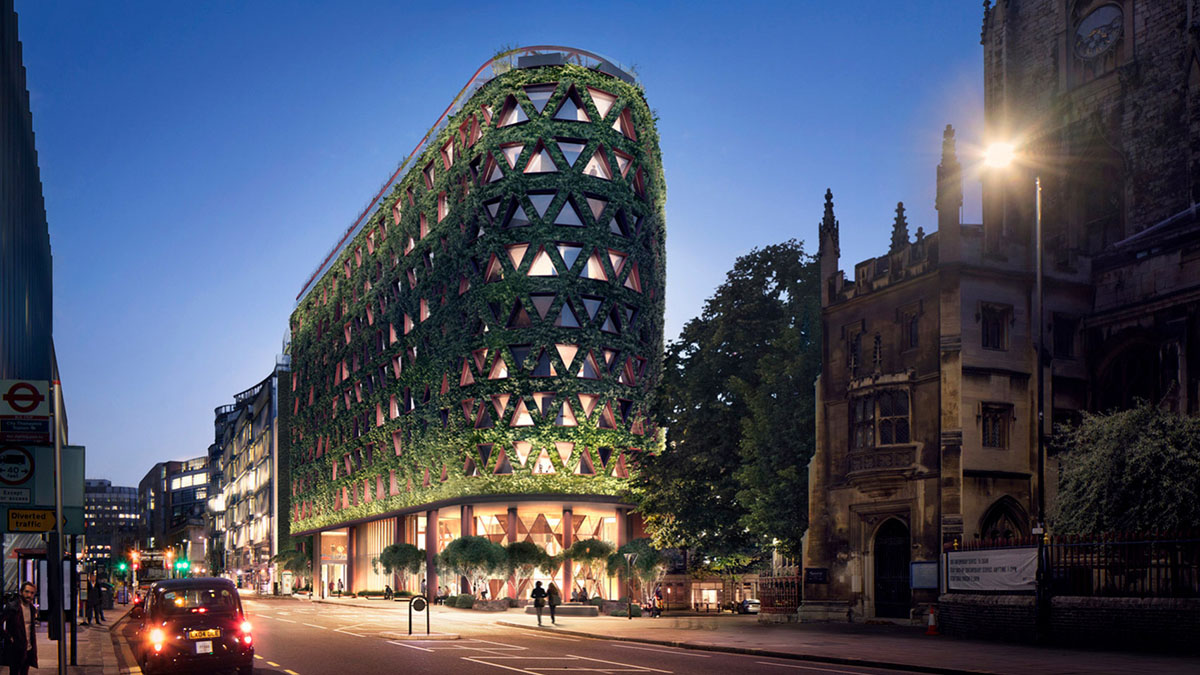 Sheppard Robson, one of the UK's most established architectural practices, aims to attract attention to climate change and environmental pollution with this mixed-use building in London, United Kingdom.
Dubbed as Citicape House, a hospitality-led, mixed-use project, is wrapped by a patterned-green wall, which will be the largest green wall of Europe when completed. Covering 3,716-square-metre area on façade, it is planned to create a distinctive architectural addition to a gateway City of London site.
The green wall will "absorb eight tonnes of pollution annually" and "set the standard for urban greening in London", according to the architects.
The building is designed as a five-star hotel alongside office spaces, a sky-bar on the tenth floor, meeting and events space, spa and ground level restaurant and co-working space.
Citicape House is situated on a prominent site on Holborn Viaduct at the gateway of what will be the City's "Cultural Mile". "The building will create an opportunity to broadcast fresh ideas about how the built environment can address pertinent issues such as air quality, climate change and air pollution," said Sheppard Robson.
The studio adds a new public green space and a roof-top viewing gallery on the eleventh floor which will be open to the public and feature incredible views overlooking St. Paul's Cathedral, the Grade I listed Holy Sepulchre, and over the city beyond.
At roof level, the greenery continues to wrap around the building, with spaces designed for threatened native wildflower species to flourish.
"The dramatic green wall and 'pocket plaza' at the prow of the building create important breathing space at street level, signalling the presence of the rooftop restaurant and garden, offering a much-needed public amenity with panoramic views of the city skyline," added the office.
The building is aimed to annually capture over eight tonnes of carbon, produce six tonnes of oxygen, and lower the local temperature by three to five degrees Celsius.
In addition, the wall will also significantly contribute towards improving local air quality, by trapping approximately 500kg of particulate matter (PM2.5 and PM10) per year, stated the architects.
"The project engages with the Urban Greening Policy set out in the GLA's draft New London Plan, incorporating strategies to encourage more and better urban greening, while adopting measures for an 'Urban Greening Factor' (UGF)," they added.
"With an UGF of 1.37, Citicape House exceeds the mandated 0.3 by over 45 times, setting the new standard for future developments in Greater London."
The building covers 24,500-square-metre area and is expected to be completed in 2024.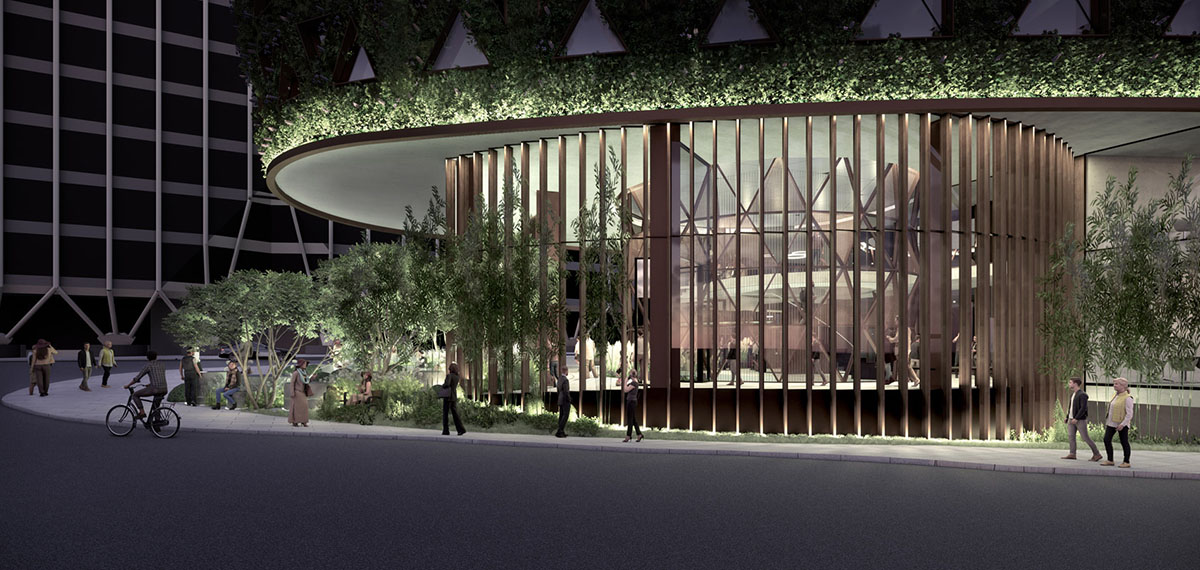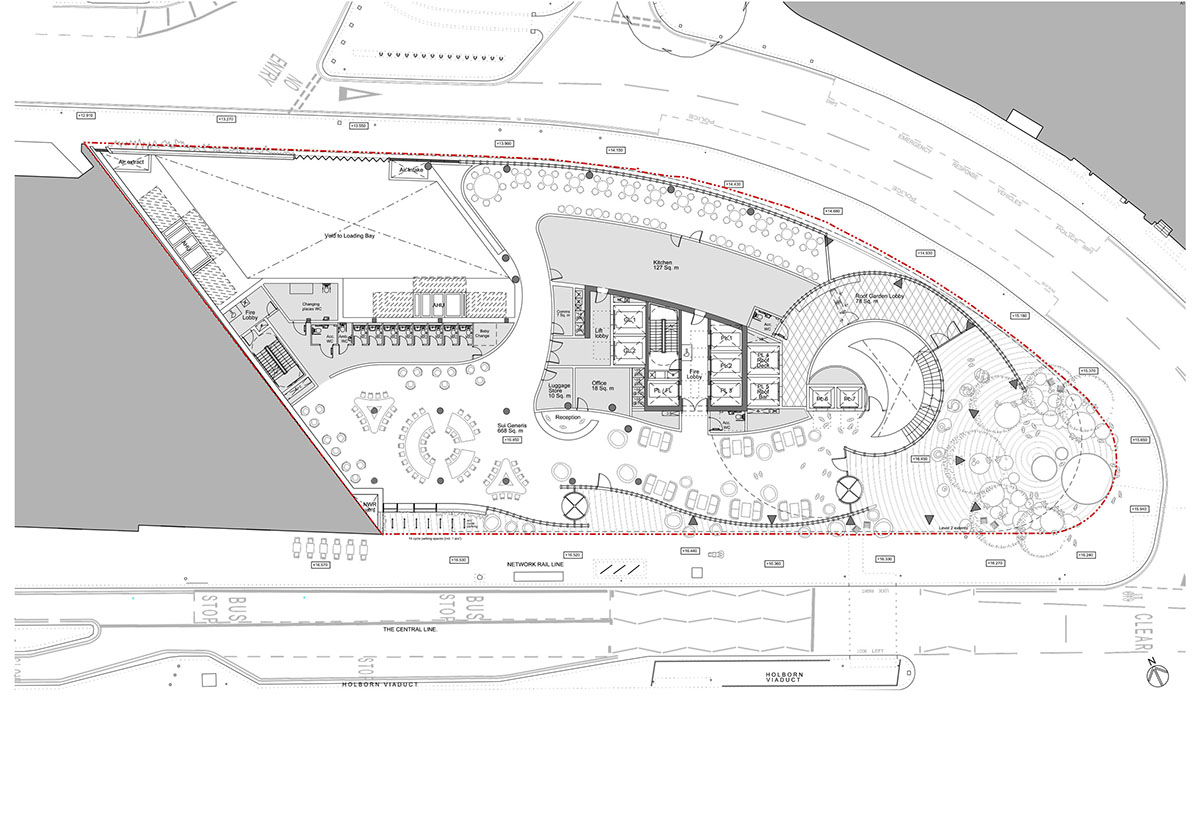 Sheppard Robson, founded by Richard Herbert Sheppard in 1938, is one of the UK's most established architectural practices, with a reputation for thoughtful and responsible designs.
The award-winning office creates architecture, interior design and masterplanning projects around the world. Sheppard Robson has offices in London, Manchester and Glasgow.
All images courtesy of Sheppard Robson.
> via Sheppard Robson