Pierce Widera uses various tones of peach in this cocktail bar in the heart of Melbourne
Melbourne-based architecture and design practice Pierce Widera has designed a cocktail bar by using different tones of peach starting from floors to ceiling and furnitures in the interior.
Named Peaches Bar and Rooftop, it is located on the second floor of an existing building on Swanston Street, in the heart of Melbourne's CBD, Australia.
The architects explained that it is part of a larger 3 level hospitality project by the client. On the first floor, there is a restaurant and on the second floor, it offers a cocktail bar Peaches and the rooftop extending the offering.
"It is the result of a collaboration between client and designer and is a mixture of ingredients - just as you would expect in a tasty colourful cocktail," said Pierce Widera.
"The brief was to create a fun and welcoming environment to reflect the inventive cocktail and food offering. Additionally, we decided to break every rule in the book of conventional cocktail bar design."
Upon entering the space, customers are immediately immersed in an alternative peach universe: Suspended circular pendants are a representation of ripe peaches hanging from the pink ceiling and walls are also dipped in a pale pastel peach. Semi private booths upholstered in textured blush fabric are underlined with LED lighting to create an elevated zone within the space.
Oversized Philodendron leaves provide green accents, cutting through and balancing the pink interior. Bespoke candy coloured terrazzo table tops, a green veined onyx bar top and moss green stools further complement the material palette. Shiny brass detailing lifts the interior to a luxurious level.
Once the sun starts setting in, the disco ball starts bouncing off pink light rays through the room and onto the checkered floor transforming the space giving it an 80's disco vibe.
While there are windows onto Swanston Street, it feels like you couldn't be further away from the busy commercial city, alluding a fun and glamourous Miami atmosphere.
Another pink staircase leads up to the Peaches rooftop, …. and is literally putting the cocktail umbrella in your drink.
The colour palette screams 'Summer' with pastel blue walls (which ironically was the original colour of the facade), a cocktail bar clad in white curved tiles, white furniture and umbrellas on timber decking.
The studio follows a minimal design with a modernist vibe to not detract from the views and drinks on offer, and provides a range of different seating options from perimeter (heated) banquette seating to podium seating and communal tables.
Green creepers populate the pastel blue wall further, creating a roof top feel.
Peaches, an avant-garde bar, is here for a great time out and with its matching spritz and stirred cocktails is claiming its spot amongst iconic buildings in Melbourne's CBD.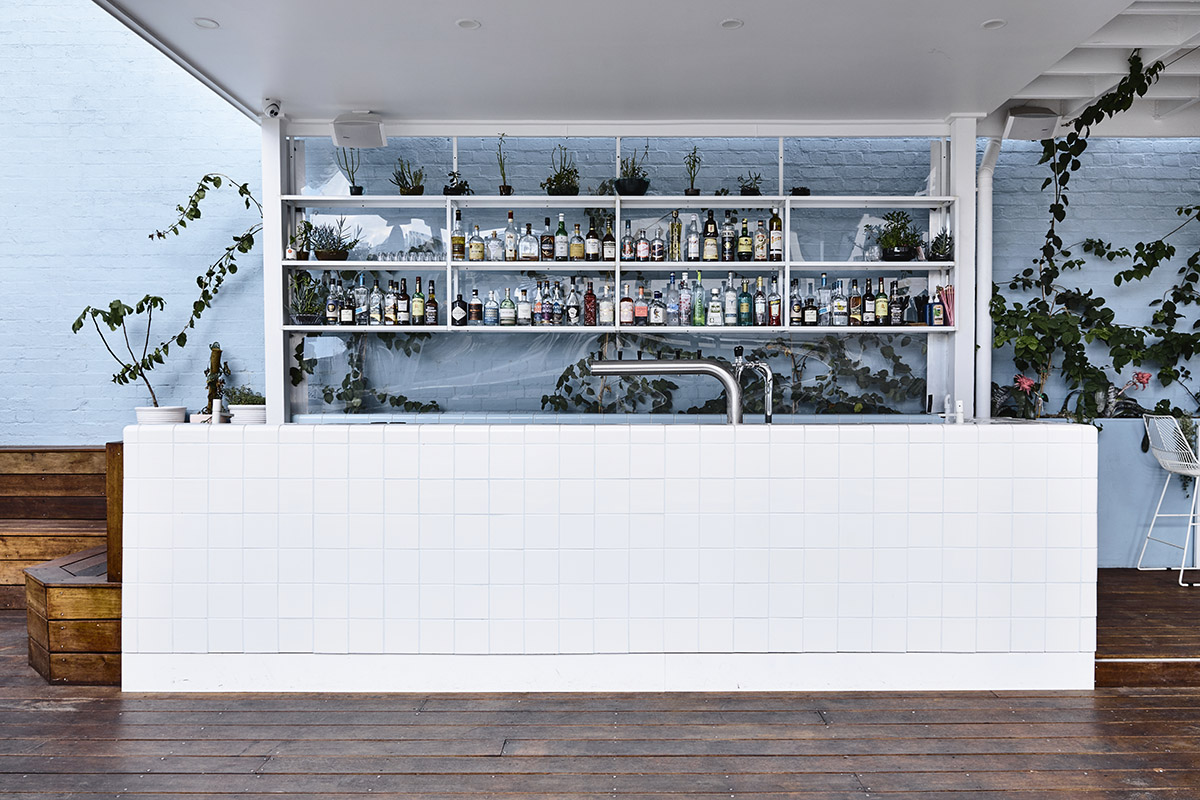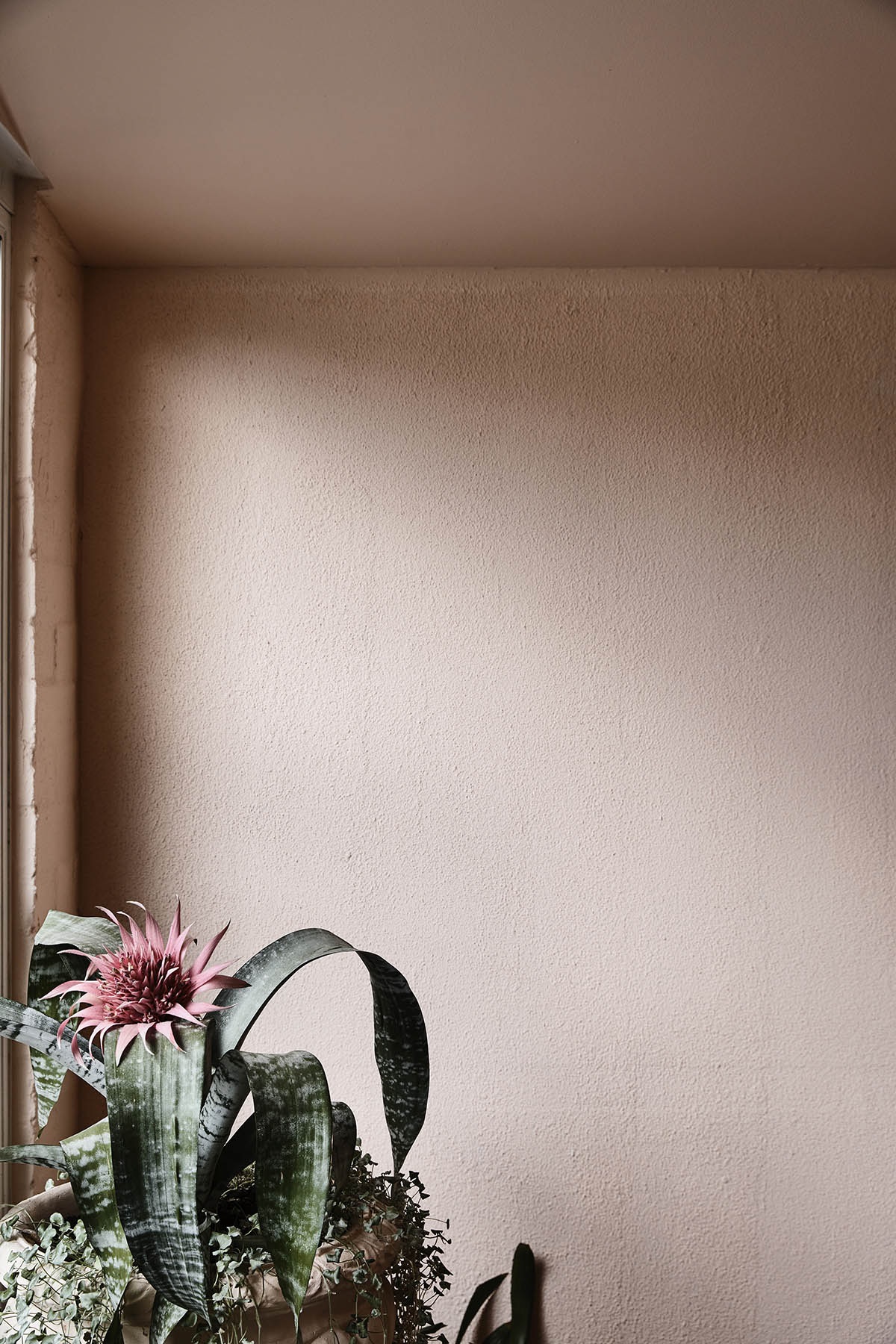 Level 2 plan
Level 3 plan
Pierce Widera is an upcoming design practice in Melbourne. The studio was established in 2017, the founding partners and directors are Amy Pierce and Nat Widera.
The studio produces architectural and design projects across a variety of scales and sectors, including hospitality, commercial and residential.
All images © Derek Swalwell
All drawings © Pierce Widera
> via Pierce Widera