Designer Astin John unveils the design for the Maharashtra Hyperloop Terminal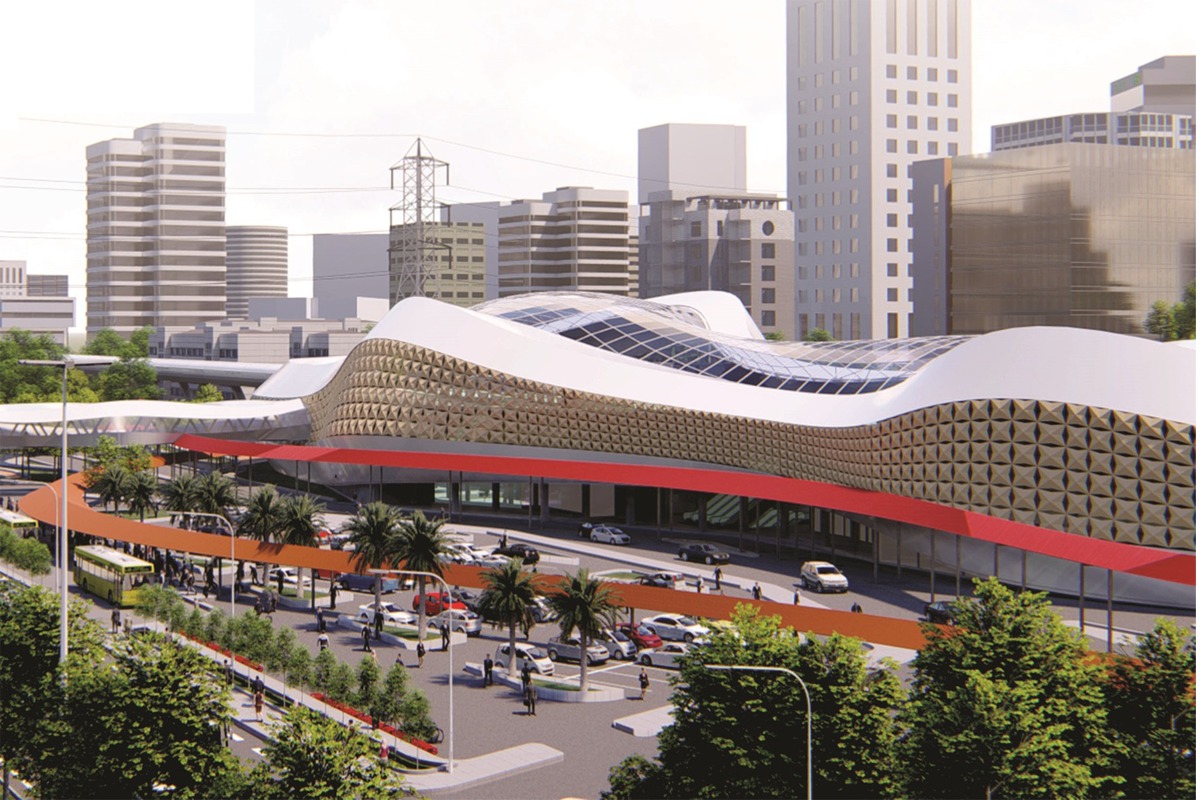 Mumbai, India has witnessed an outline of a contemporary proposal called the hyperloop terminal as a prime mode of transportation. This master piece by Designer Astin John is a deliberate attempt to honor the most recent hyperloop transportation technology, amalgamating it with architecture for the state approved Mumbai – Pune hyperloop in Maharastra. Inspired by the aerodynamic free flow of air, the hyperloop terminal is a fulcrum of transportation, linking a massive vehicular diversity in Mumbai.
About Hyperloop Transportation Technology (Hyperloop TT)
Envisioned by Elon Musk in 2013, Hyperloop TT was conceptualized to efficiently regulate the high speed, intercity transport using a low pressure train which would reach a top speed of 1,300 km per hour with a yearly capacity of 15 million passengers.
Designer Astin John's ideology is a culmination of modern design and state of art facilities, forming an exemplifying architectural proposal for the new era. The exhibit of parametric design form into its structure was to embellish the abstraction of fluidity through various elements. The prime goal of the terminal's design was to ensure a plain sailing of goods and commuters via diverse modes of transportation.
The design sensitivity is distinctly visible in the responsive skin building facade that spontaneously responds to climatic conditions via sensors and an actuator. The skin units are mechanized and administered by the actuator through sensors for the internal and external environmental conditions like the flow of air and heat through sensors.
The hyperloop system will be built on columns along with its exclusively designed vehicles, with acceleration at a gradual pace via propulsion through low pressure tube. The vehicular track will consist of magnetic levitation and glide at airline speed for larger distances owing to an ultra-low aerodynamic drag.
As no land acquisition is required in project, the government foresees the project completion by 2021, post the issue of work order. This public infrastructure project will be built along Mumbai-Pune expressway, helping people to reduce their 150 kilometer journey to a time span of 30 minutes.
The project follows the news that the Government of Maharashtra has deemed Virgin Hyperloop One a public infrastructure project, setting it up to become the first hyperloop project in the world.
All images courtesy of Astin John
> via Metro Rail News & Urban Transport News