Jadric Architektur wins competition to design Seoul Photographic Art Museum with twisting plaza
Vienna-based architecture practice Jadric Architektur has won an international competition to design the new Seoul Photographic Art Museum in collaboration with Korean office 1990uao led by Yoon Geun Ju.
Comprised of a simple cubic volume, the museum's facade turns into a twisting public plaza with grand staircases that take visitors underneath.
Designed as a dynamic design scheme, the new museum will serve as a sculptural landmark along the future cultural mile in Chang-dong. Its twisting monolithic shape enriches the surrounding puplic space as well as the overall architectural identity of the district.
"The symbiosis between photography and architecture can be seen as follows: Photography is painting with light; architecture is the play of forms gathered in light," said Jadric Architektur.
"The dynamic movement of the object symbolizes a snapshot – a characteristic that architecture and photography share. The form reacts to the directions of outside movement and thus constitutes a highlight of the newly planned "culture mile"."
"The building merges with the square and thus becomes a walk-in object for sitting and lingering, thus creating a generous public space. On the ground floor, we are attracted to an open "guest room" with plenty of space," the office added.
Jadric Architektur's concept envisages a double serving of social space: urban landscapes in the interior and exterior of the buildings for visitors and the neighboring housing estates thus offer more quality for the entire environment.
The functional units within the buildings are logically connected and allow natural orientation and comfortable movement of visitors through exhibition areas.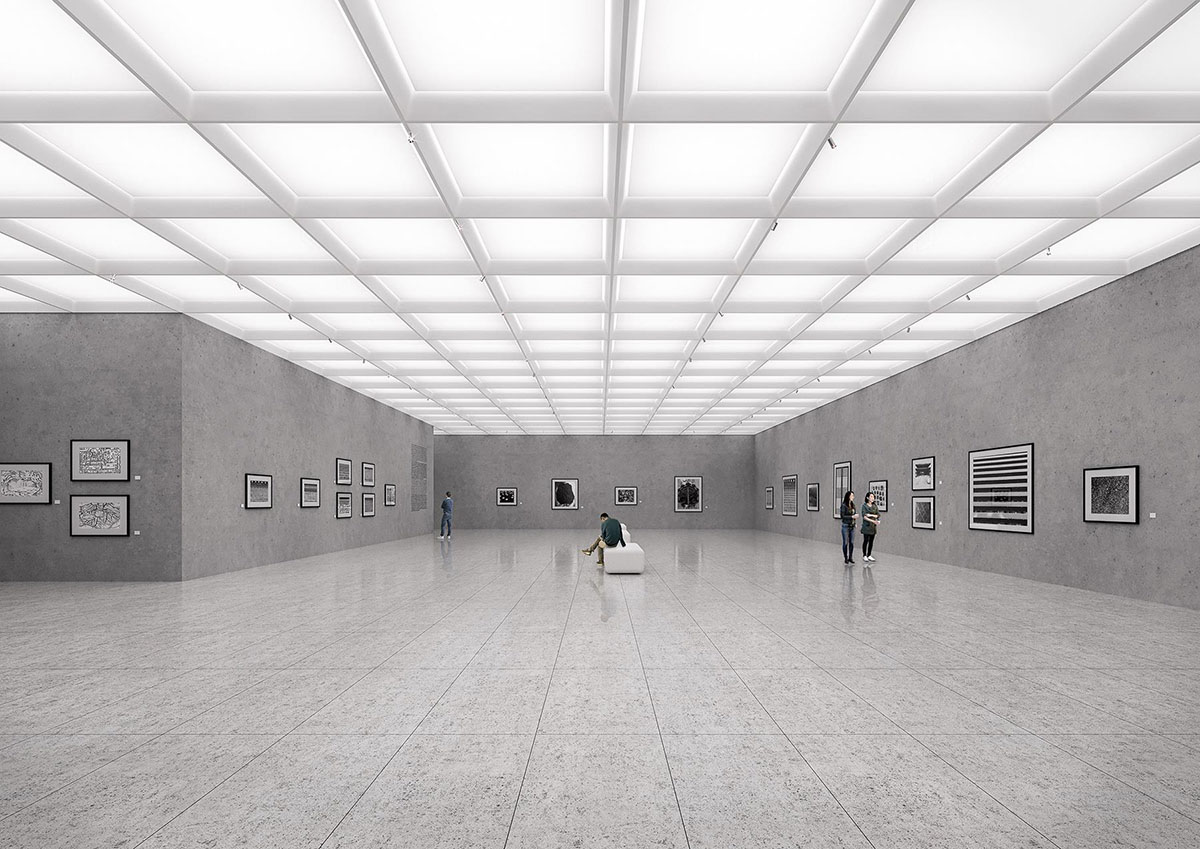 For exhibitions, the studio envisages a "white cube concept" – flexible and suitable for any presentation. Rooms are easy to connect to form larger exhibition units.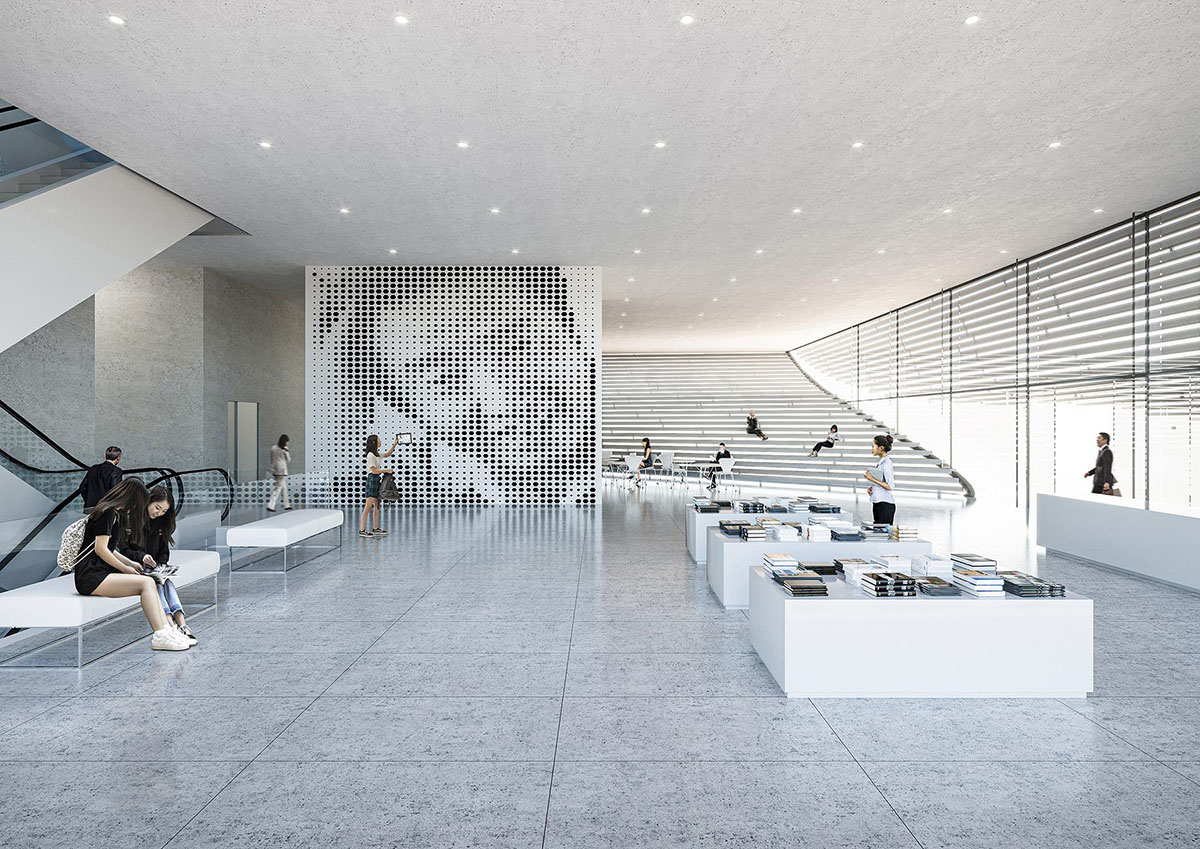 The architects designed education rooms on the uppermost floor. The lighting concept envisages an interaction between the building and light with backlit concrete ribs instead of a classic screen — a symbiosis between light and body.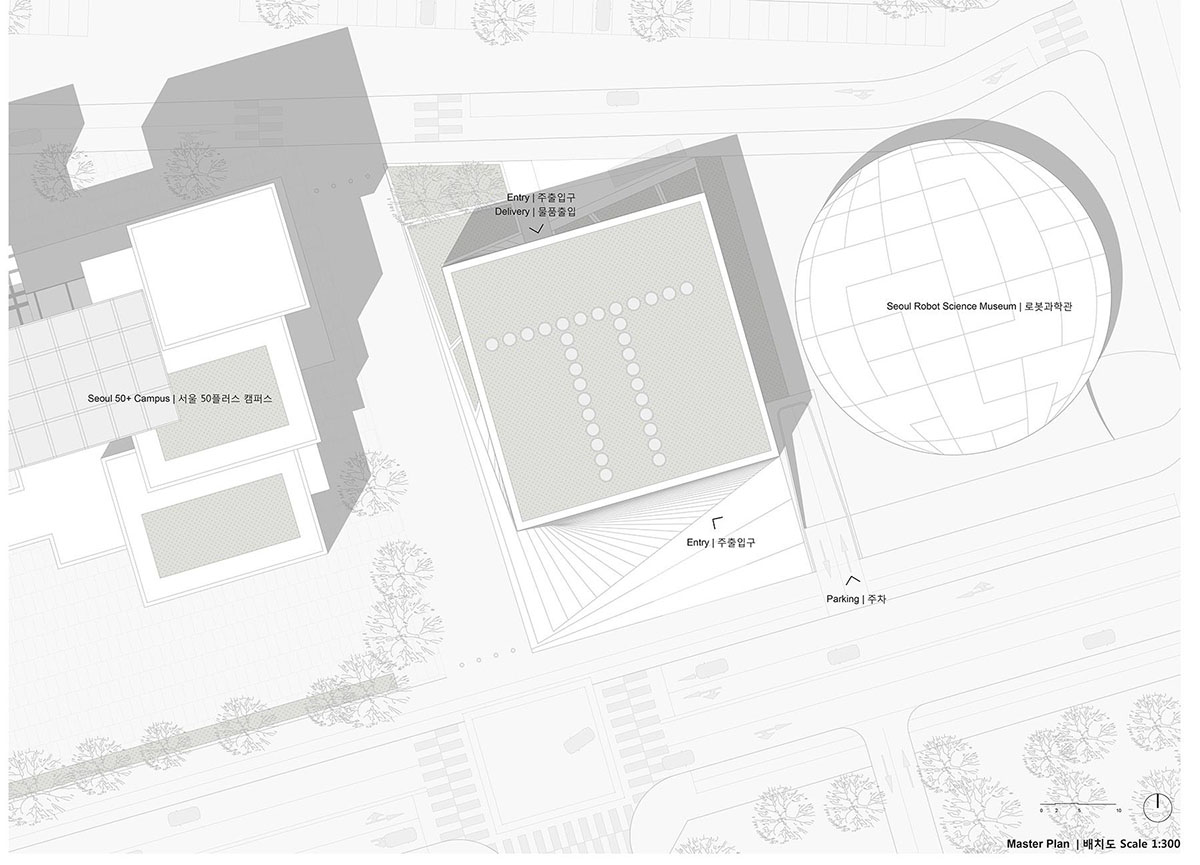 Project facts
Name: Seoul Seoul Photographic Art Museum Design Competition
Location: Seoul, Korea
Program: Museum, Research and Education
Status: Design Competition 1st Prize
In Charge: Jadric Architektur ZT GmbH
Team: Jakob Mayer, Federica Rizzo, Nikolaus Punzengruber, Dennis Przybilka, Max Krankl
Translation: Byonghun Lee, Daria Jadric
All images © Claudio Anderwald Computergraphics
All drawings © Jadric Architektur
> via Jadric Architektur