Anagram Architects creates giant slit and angular walls for Cleft House in Delhi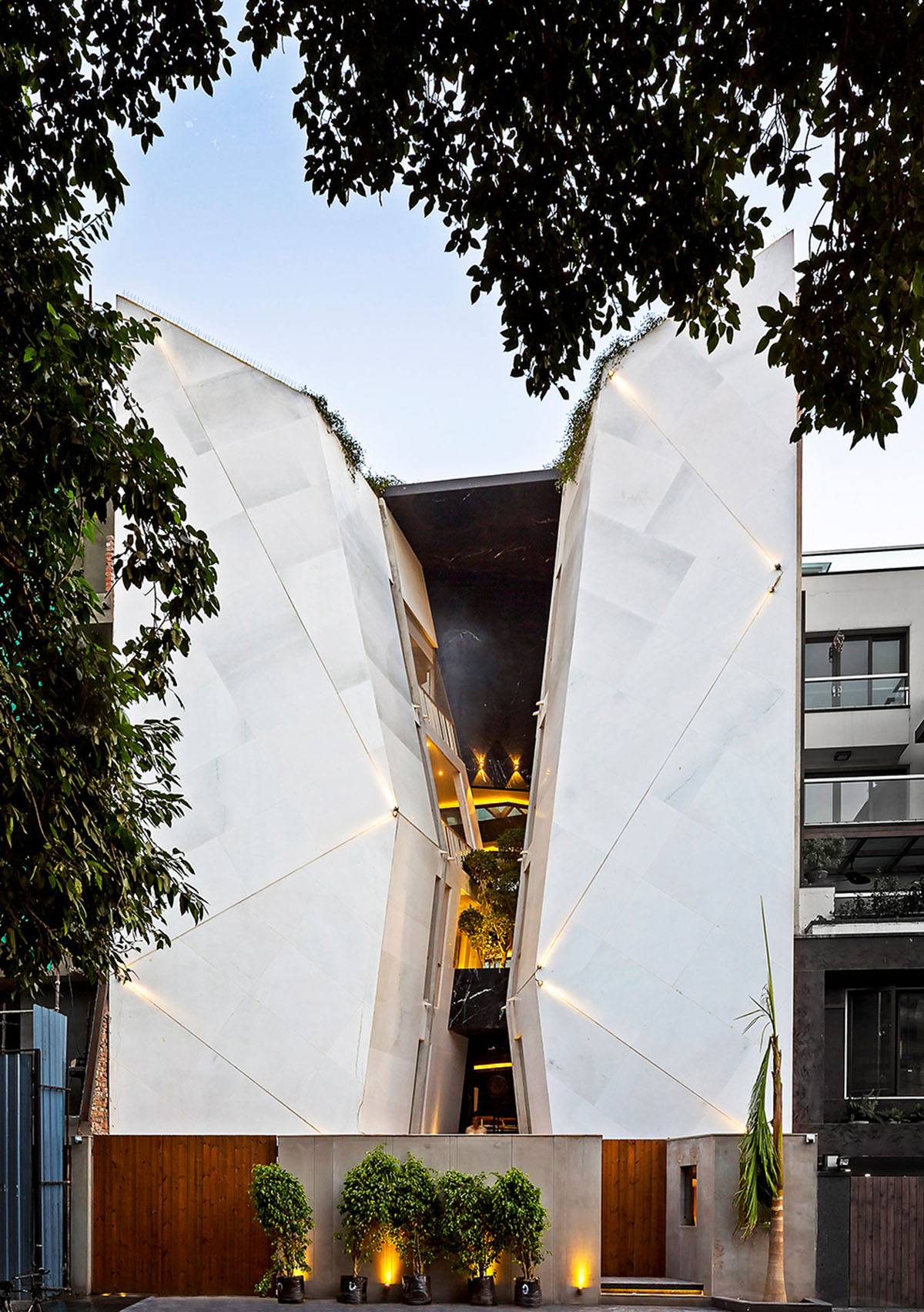 Indian architecture practice Anagram Architects has created a giant slit and angular walls to provide a light-filled hall for a family residence in New Delhi, India. Situated on a narrow 326-square-metre plot, the house was designed for three generations of the family.
Named Cleft House, the building faces a busy city road in a dense precinct. The design reconciles the acute lack of visual privacy on the site with their desire for an open, light-filled and convivial home that brings together their family and their friends.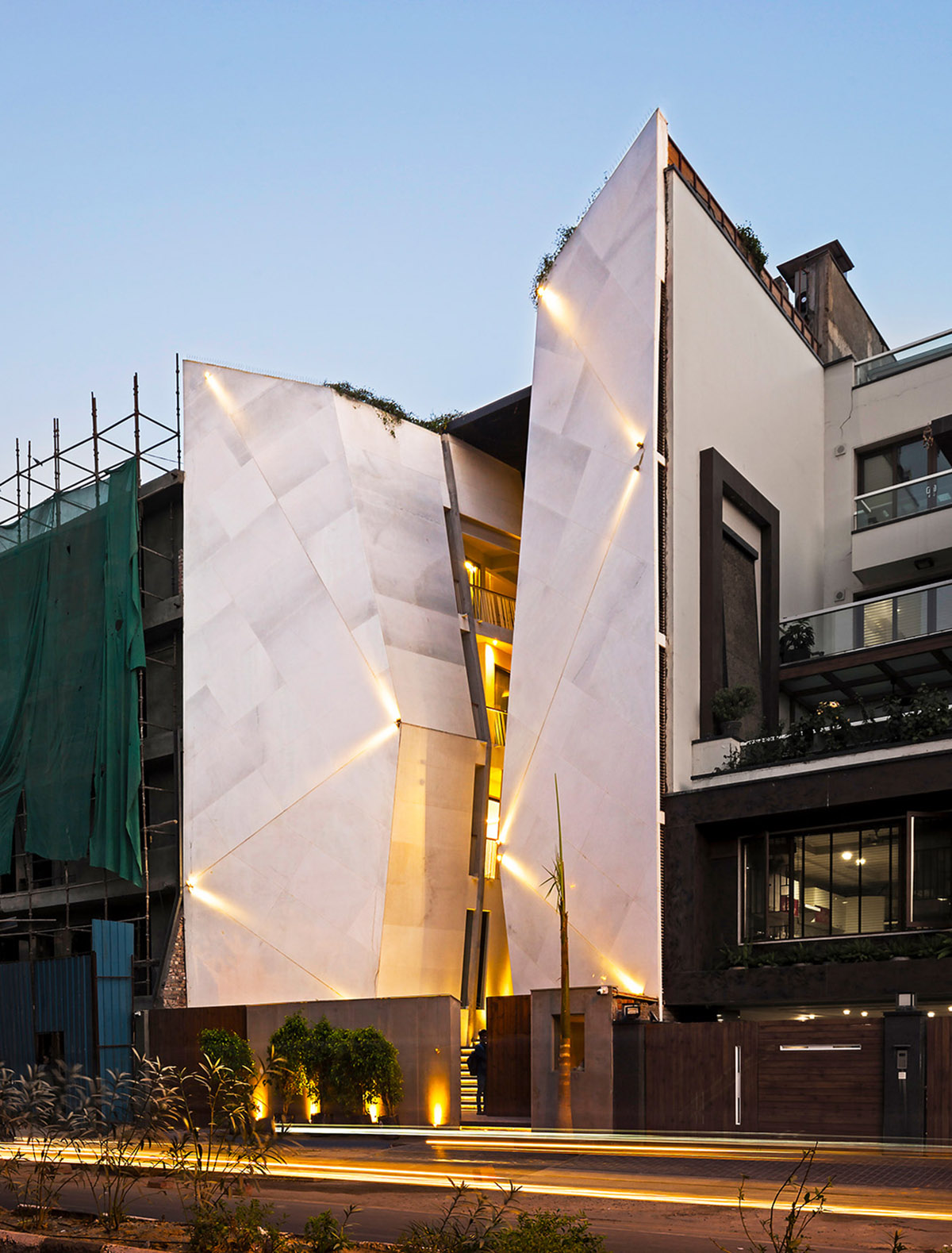 The studio's approach steps away from conventional circulation and spatial arrangements, typical to such plotted residences (that share party walls), by considering the built volume as a breached monolith rather than as a composition of fenestrated volumes and surface renders.
Faceted and insulated stone facades protect the house from the lack of privacy to the front, and similarly the service areas, en suites and closets are planned at the rear to mitigate southern heat gain.
Due to its irregular voids and angular surfaces, the interior surfaces of the building looks towards the light-filled courtyard. When visitors enter in, they are welcomed with a sculptural staircase and endless courtyard that takes natural light.
In the interior design, the architects created a deep contrast by using variations of materials such as marble, wood and stone.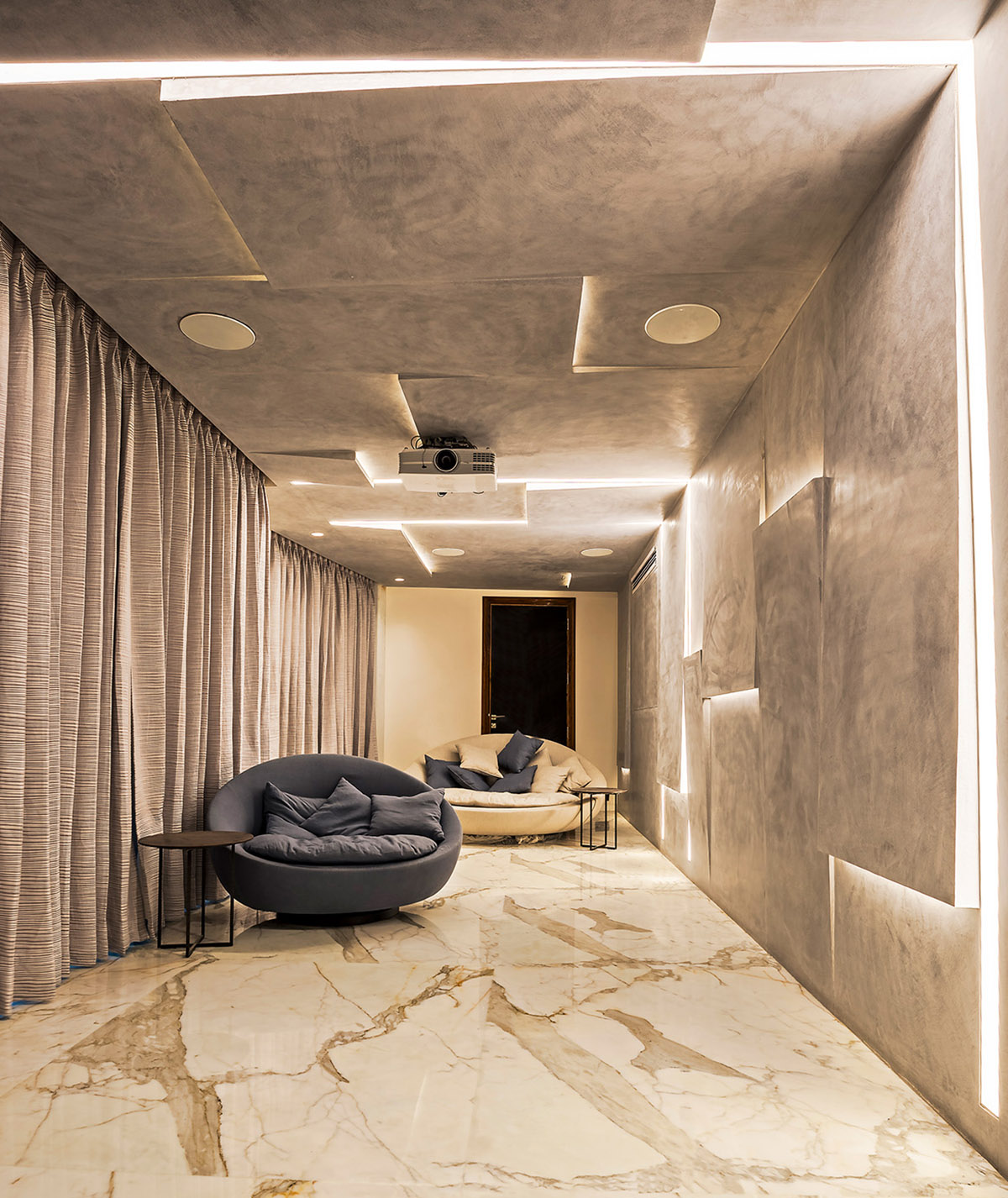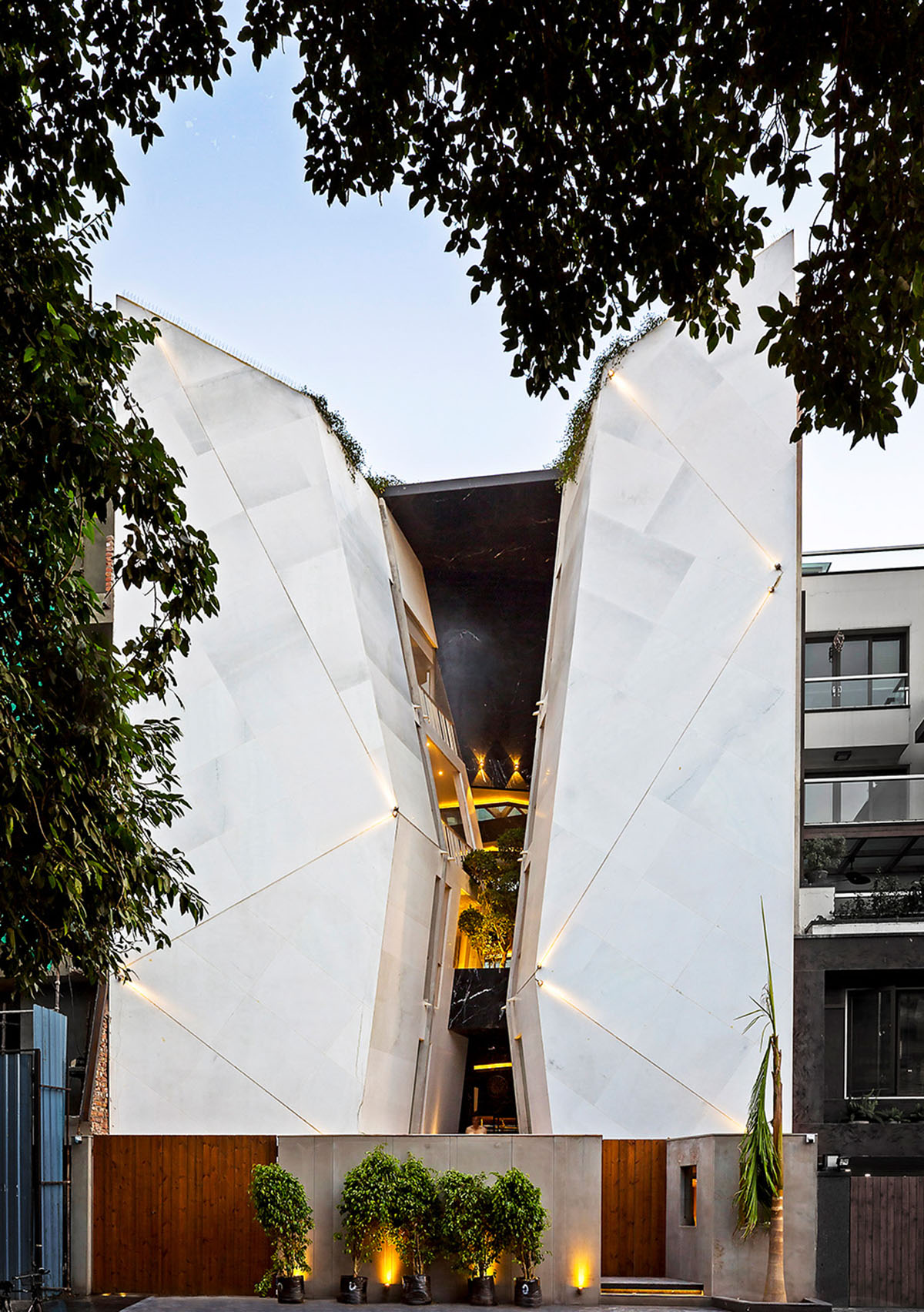 Project facts
Project name: Cleft House
Completed: November 2018
Location: New Delhi, India
Site Area: 3512 sqft
Covered Area: 14425 sqft
Civil contractors: Adhunik Infrastructures
Structural engineers: Arohi Consultants
Other consultants: Electrical Electropower
Plumbing consultant: dsr Engineering Services
Plumbing: Rn Aahoo & Aons
Site supervision: Anagram Architects
Model-maker: Inhouse
Project estimate: 8,00,00,000 inr
Initiation of project: November 2015
Completion of project: October 2018
All images © André Jeanpierre Fanthome, Suryan//Dang,
> via Anagram Architects