A New Book "Shiv Datt Sharma: Life & Works" Authored By Dr SS Bhatti Launched
A new book on architecture, "Shiv Datt Sharma: Life and Works" was launched by the Governor of Punjab and Administrator of Union Territory of Chandigarh VP Singh Badnore on 17 September 2019 at Punjab Raj Bhawan Chandigarh. This lavishly produced monograph on the work of veteran Indian architect Shiv Datt Sharma is intended to be a reference book for students, teachers, and practitioners, who may be deeply involved in the theory, practice, research, and pedagogy of architecture as the great 'Mother Art'.
The book features renowned architect Shiv Datt Sharma's work beginning in 1959 when he was 28 through three phases of his career until today when he is 88 but yet engaged in architectural practice charged with infectious enthusiasm and undiminished energy. Shiv Datt Sharma is one of the most prolific modernist architects, who contributed to the making of modern architectural structures across the country.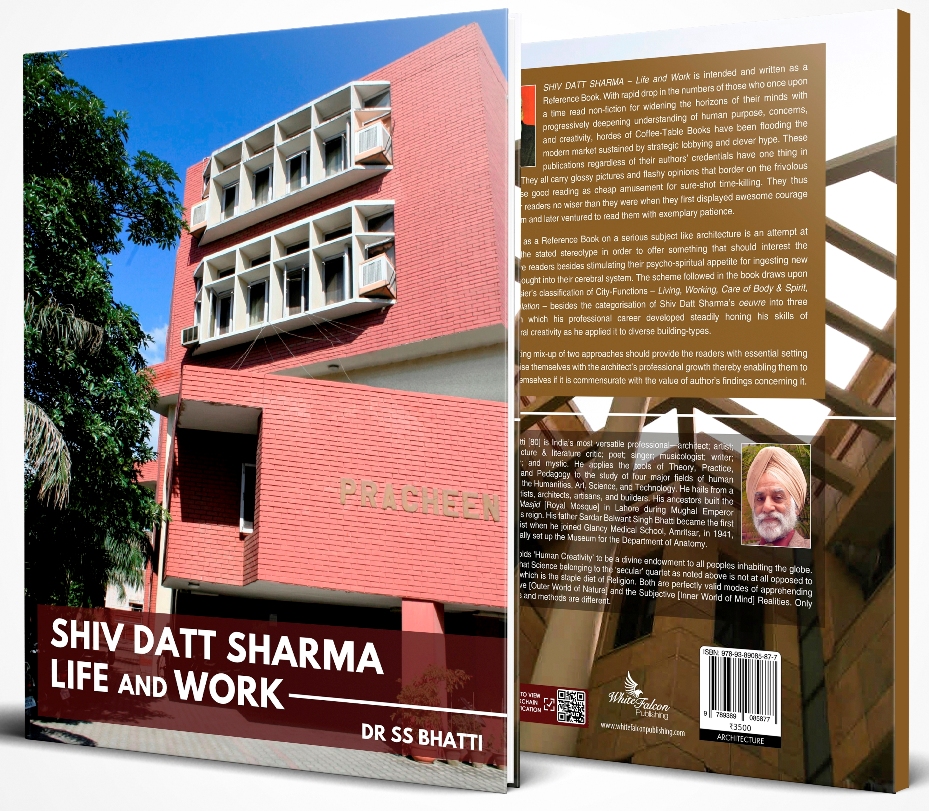 During the last about six decades of his professional career, Sharma produced a large number of projects ranging from small houses to big campuses. Out of these 41 selected works have been featured in this book. These projects have been grouped into three categories namely, Living, Working, and Care of Body and Spirit. Nomenclature of these three categories is in sync with the three major functions of the city of Chandigarh as conceptualised by Le Corbusier. Each section of the book is introduced by a brief note on the classified city function. Included in each Section are select buildings which are representative of the architect's varied responses to divergent design programmes, without deviating from his professional credo.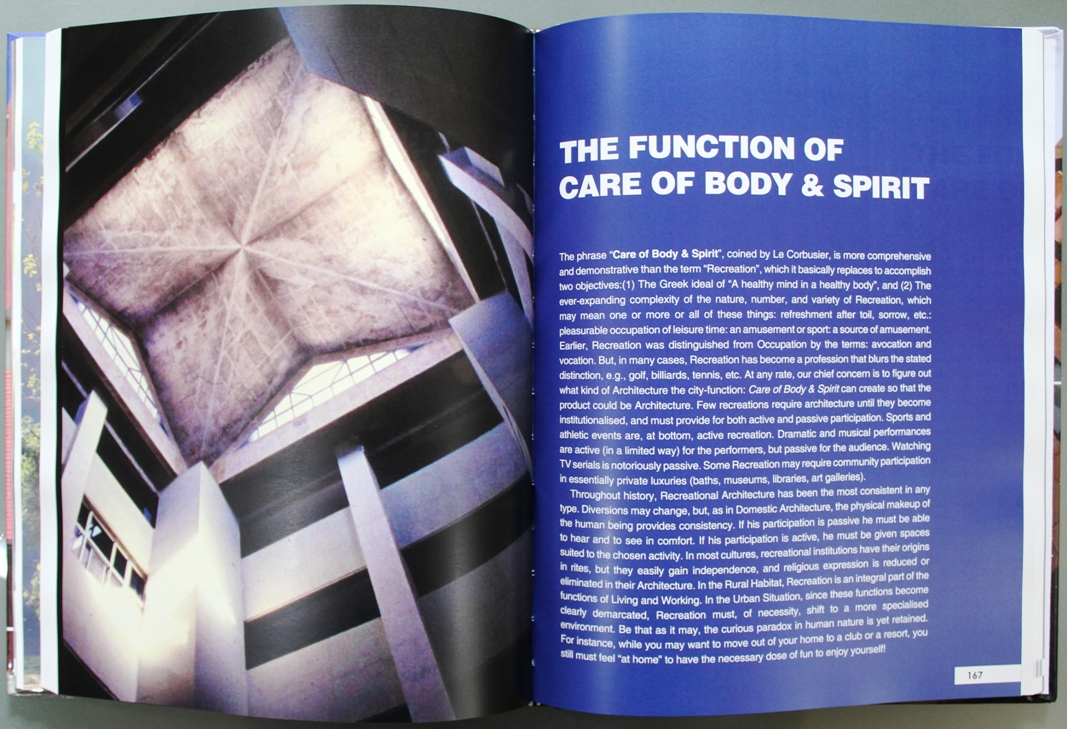 Shiv Datt Sharma's architecture is a blend of the core principles of modernism, interpreted through the lens of contemporary Indian realities. Sharma began his career in the Chandigarh Capital project as a part of the team that was led by Le Corbusier, Pierre Jeanneret, Maxwell Fry and Jane Drew. While Sharma had the opportunity to work with all of them, he developed a close personal relationship with Jeanneret whom he would regard as his mentor long after he has gone. This was the defining formative period of Sharma's career, where he learnt the art and craft of Indian Modernism in the very laboratory where it was being developed. Learning how to design for the climate, using local, readily available materials, with absolute honesty and directness were lessons that were to stay with Sharma through his long career to come. Sharma worked in the Chandigarh Capital Project till 1973.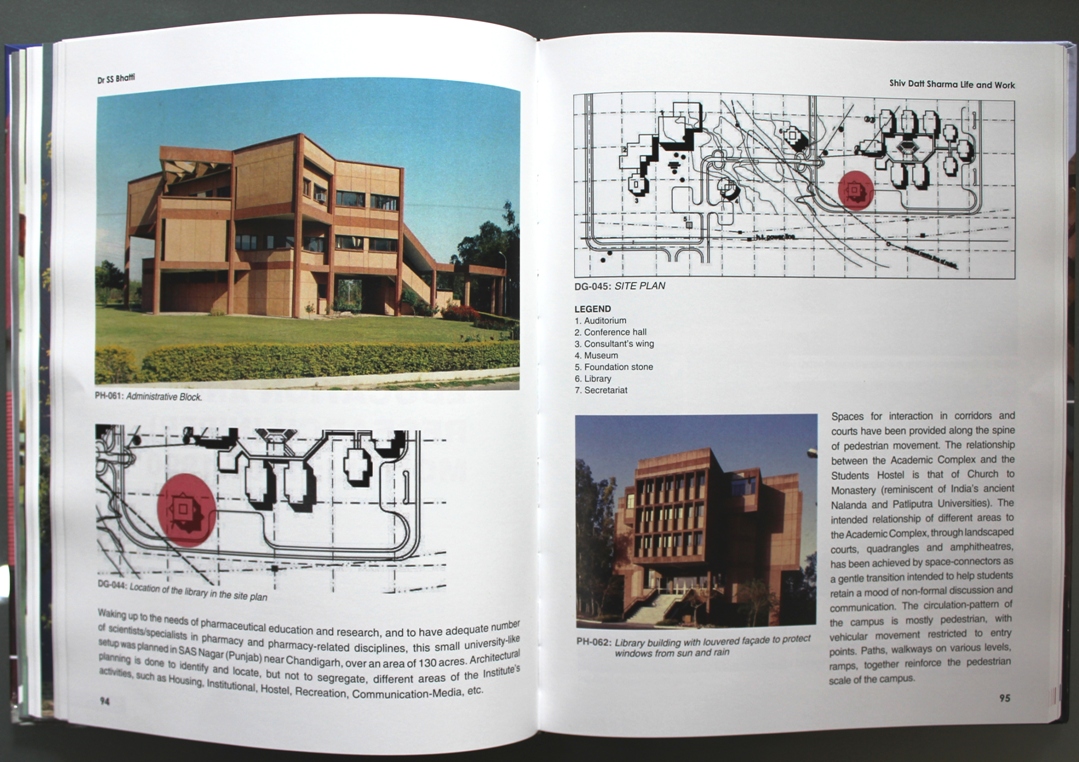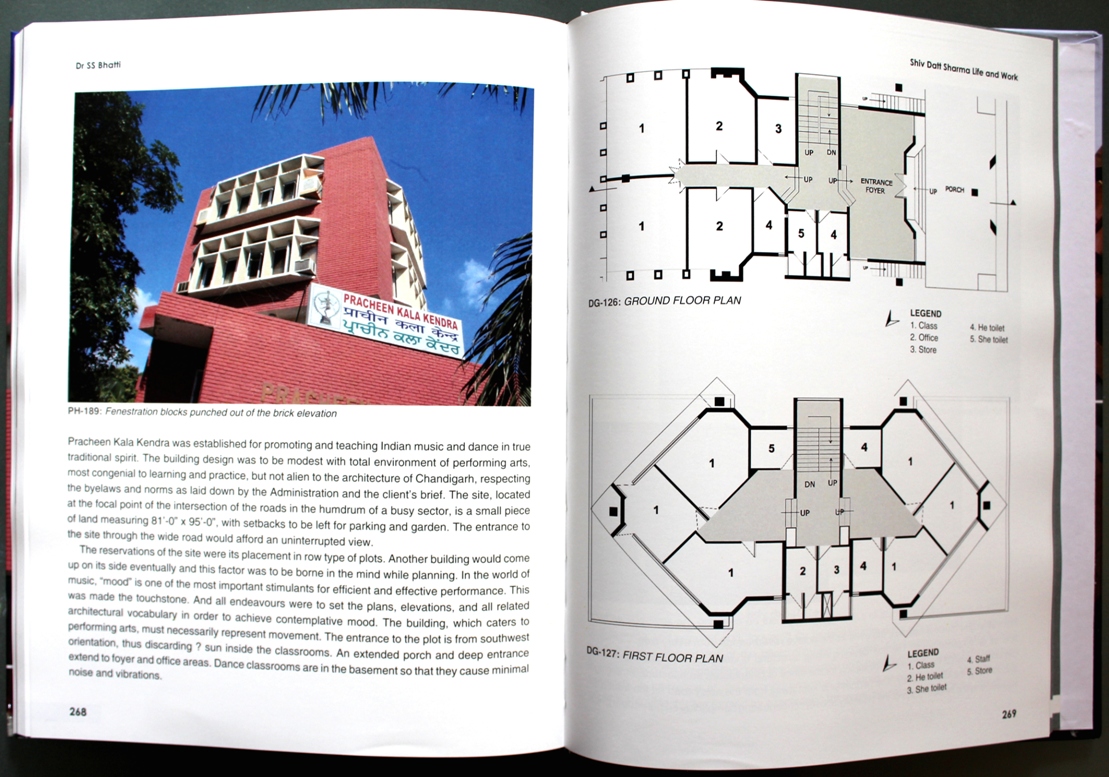 Thereafter he joined the Department of Space, Government of India and worked as Chief Architect for the Indian Space Research Organisation (ISRO). Working in ISRO was an exciting opportunity to explore and design many campuses in different parts of the country. The diverse locations of projects necessitated finding appropriate local ways of working, which ranged from working with completely indigenous material and skills to deploying prefabricated components in isolated, island locations such as Car Nicobar.
While working in ISRO, Sharma matured his art of the so-called 'service-focused architecture'. In the process, he was able to establish his architectural idiom in dialogue with renowned scientists such as Vikram Sarabhai, Satish Dhawan, Yash Pal, and UR Rao. Sharma worked in ISRO till 1980 and thereafter returned to Chandigarh to set up his practice.
In private practice, Sharma has had the opportunity to design a diverse range of projects from a small bamboo museum to massive science and health institutes. He has done both public and private projects and has received the patronage of clients with very limited budgets and those with more lavish ones. Throughout his career, Sharma has maintained his affiliation with dictates of Indian Modernism while exploring a fuller range of possibilities in dialogue with the desires and expectations of the clients.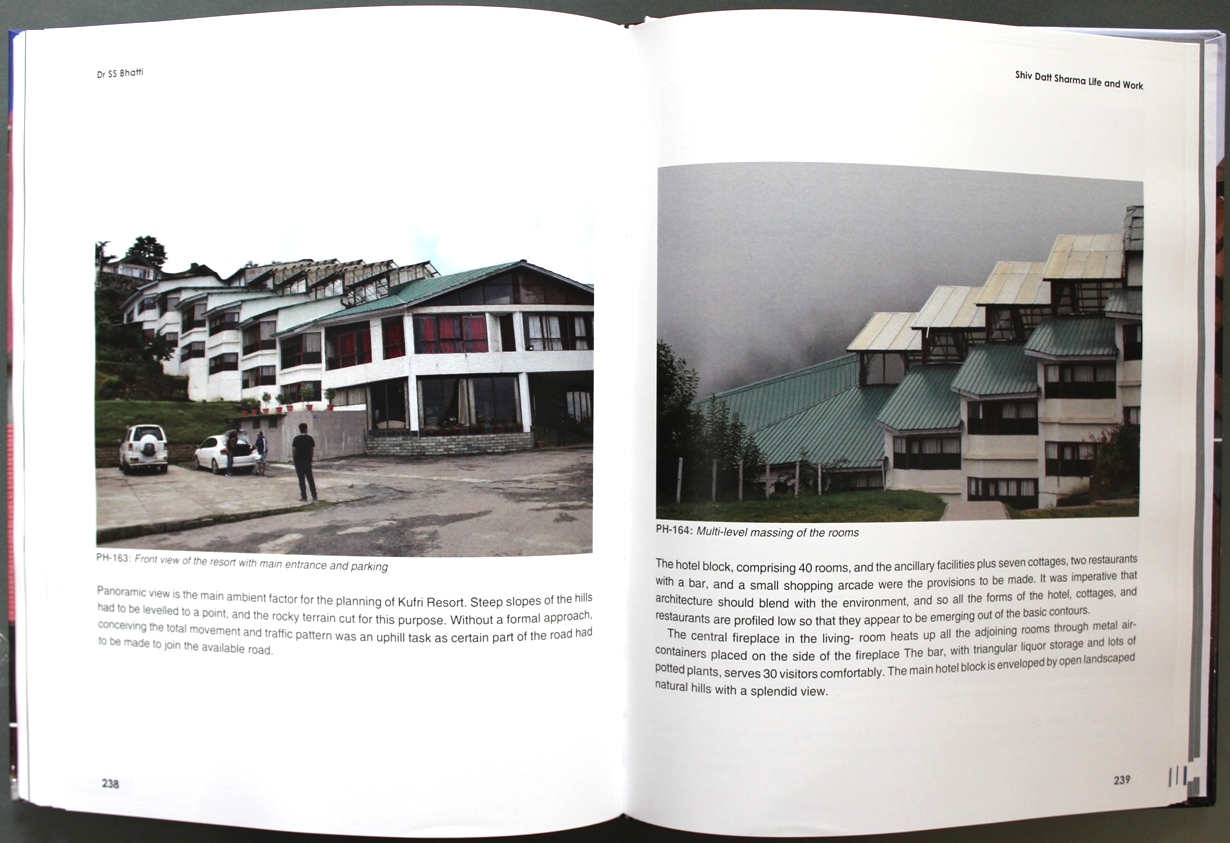 The book "Shiv Datt Sharma: Life and Work" is the second book on the architect. It has been authored by Dr SS Bhatti (80), former Principal of Chandigarh College of Architecture and a renowned academician, author and architect. Dr Bhatti has been acquainted with Shiv Datt Sharma and his impressive range of works for over 57 years. He has studiously kept track of Sharma's work ever since he set foot on Chandigarh's soil to join Chandigarh College of Architecture as a founder-teacher in 1961. Due to his long association with Sharma, Dr Bhatti did full justice to the book by writing on his credo, personality, aesthetic preferences, and rich contribution to the modern Indian architecture.
The book has been published by White Falcon Publishing. The 300-page hardbound book has been printed in colour on thick art paper thus qualifying it as an excellent coffee table book in addition to a serious treatise on the subject of architecture. The book is available on Amazon.in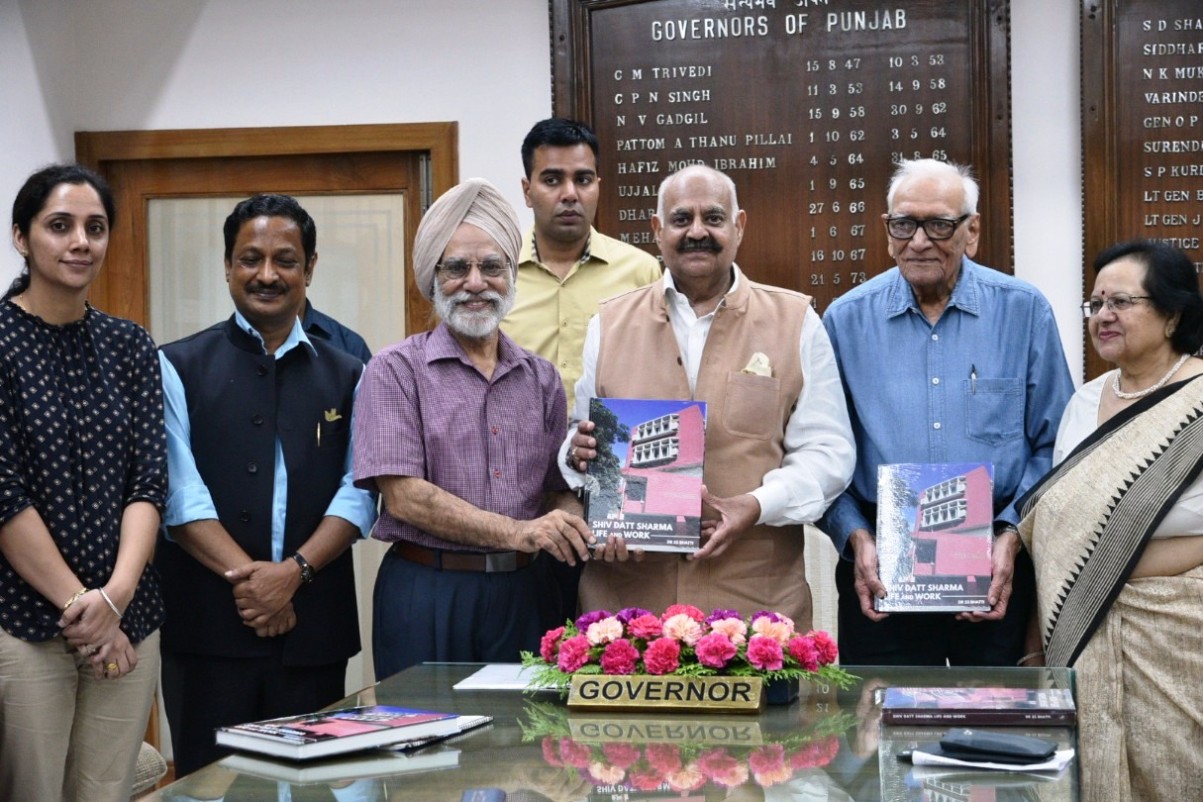 Book Launch by Governor of Punjab.
Author Dr SS Bhatti (left) with Architect Shiv Datt Sharma (right)
All images courtesy of White Falcon Publishing.
> via inputs from Dr SS Bhatti.