Farooq and Associates reveals new school design in Dhamial, Pakistan
A young architect from Pakistan Khizar Farooq who started his practice in 2014 at the design wing of the firm Farooq and Associates has a passion for creating buildings that are capable of seasoning beautifully. Khizar is an acolyte of the famous maxim "form follows function" and simultaneously his designs speak of his admiration for brutalism. The exquisite blend of raw materials with sensible glazing and openings produce aesthetic results.
The school designed by Khizar and his team in Dhamial must also be intriguing for the users of the building. The design of the project met the last stages this year, will follow the anticipated development in 2020 and the construction will take around 5 years to finish.
Master Plan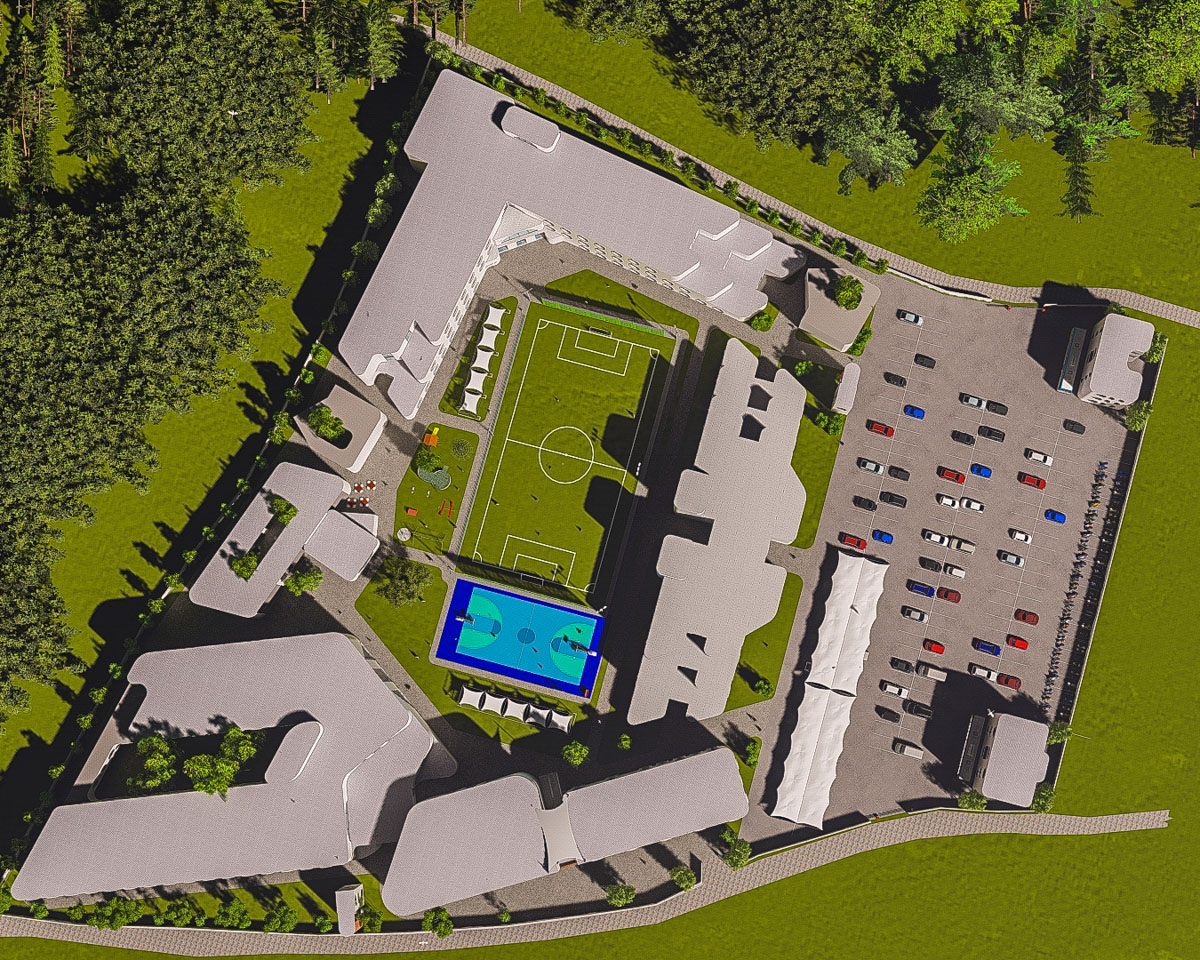 The school has been planned around a play field that also acts as the main green central element. The school is designed for over 5000 children from primary to 10th grade and has been divided into three major blocks according to the grades. The main entrance foyer is a well lit atrium.The admin block consisting of the offices, stores and the indoor swimming pool. Block A,B and C consisting of classrooms, staff rooms, lab facilities and Principal offices.
The blocks A, B and C have been planned with every age group having a separate block with Block A as the most junior students wing, Block B as the mid level students and Block C consisting of the senior wing. According to Khizar the different design stages focused mainly on the circulation and the flow pattern of the students that helped in generating learning spaces and understudy the stream pathways given by the breathing spaces. The multi level steps provide sitting and relaxing spaces.
Interactive Spaces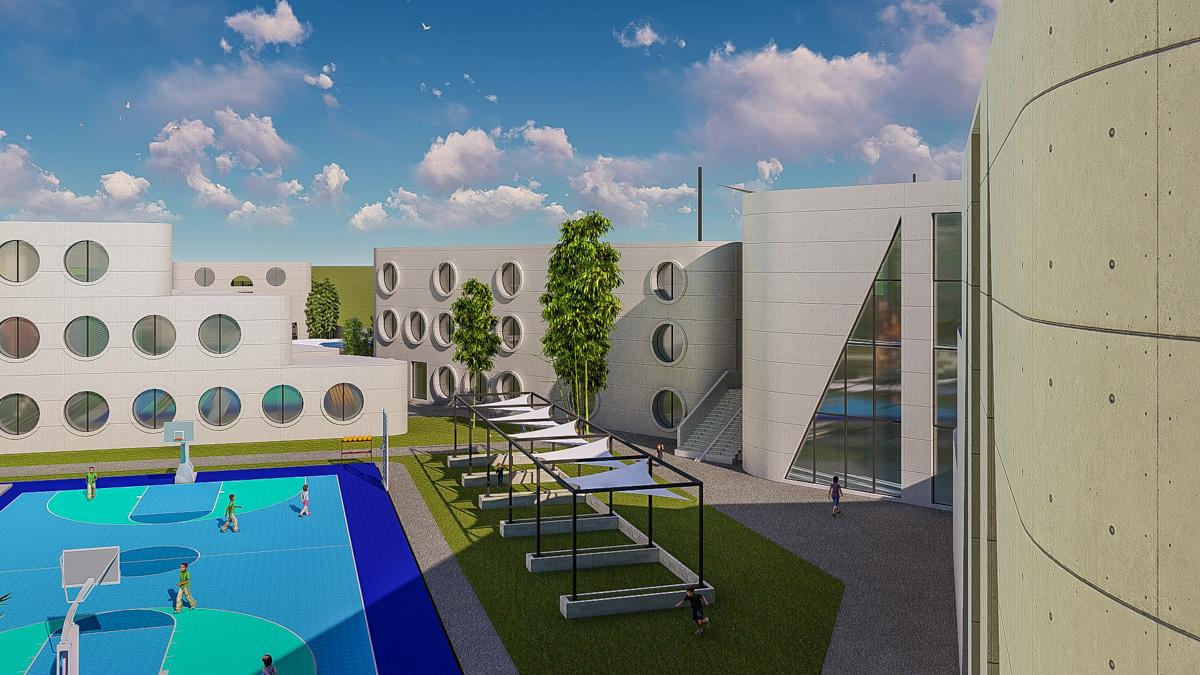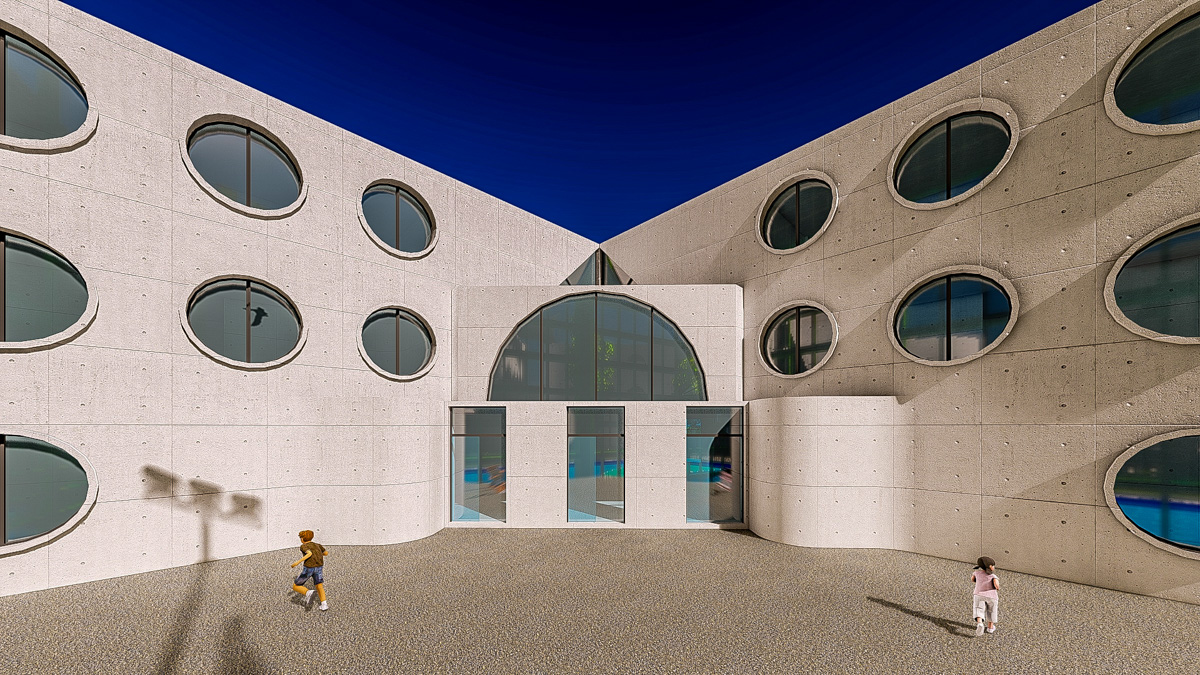 Form
The building elevations comprise of the windows in various basic shapes such as square, circles, triangle halves and even rectangles. The use of basic geometrical shapes in the building form emphasizes learning and intrigues one's senses and encourages interactive learning.The building is bound to attract the users that are primarily the students to explore it and find the catchy spaces and thus would enhance learning.
The use of raw materials such as concrete with ample shade and use of landscape creates a blend of combinations that both age well with time and the students. Concrete represents purity and blends well with the landscape.
The overall experience of the design ensures maximum learning outcomes for the users.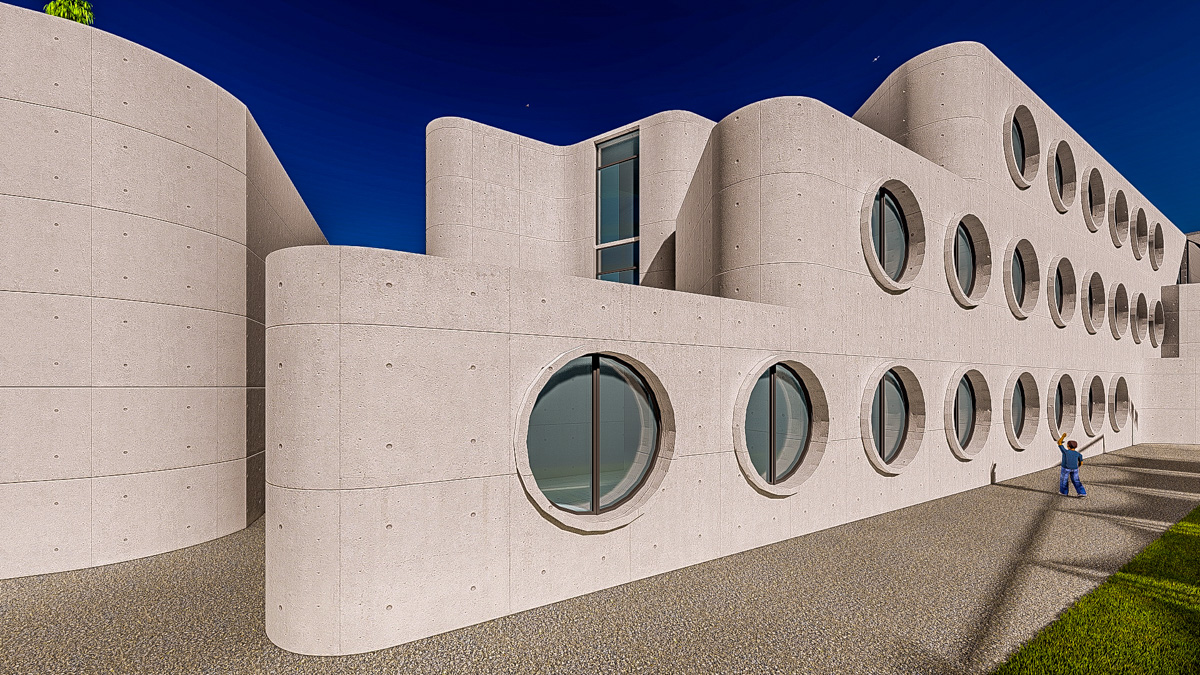 Project facts
Client: S.L.S Montessori & School
Project Type: Educational
Plot Size: 51.7 Kanals
Project Design Duration: 2018-2020
Construction & Completion: 2020-2024
Architect: Farooq and Associates
Location: Dhamial, Rawalpindi, Punjab, Pakistan.
All images courtesy of Farooq and Associates
> via Farooq and Associates