Pierre Jeanneret-Designed Brick-Vaulted Canteen Block Restored & Inaugurated in Chandigarh
Pierre-Jeanneret designed and built in the early 1950s, this small brick-vaulted canteen block has been restored and renovated recently. It was inaugurated on 24 April 2019 by Arun Kumar Gupta, Principal Secretary, Home, Chandigarh Administration, in the presence of many veteran architects of the region. The canteen block has been lying abandoned for the last six decades in the backyard of 'Old Architects' Office' - now converted into 'Le Corbusier Centre' in Sector 19, Chandigarh.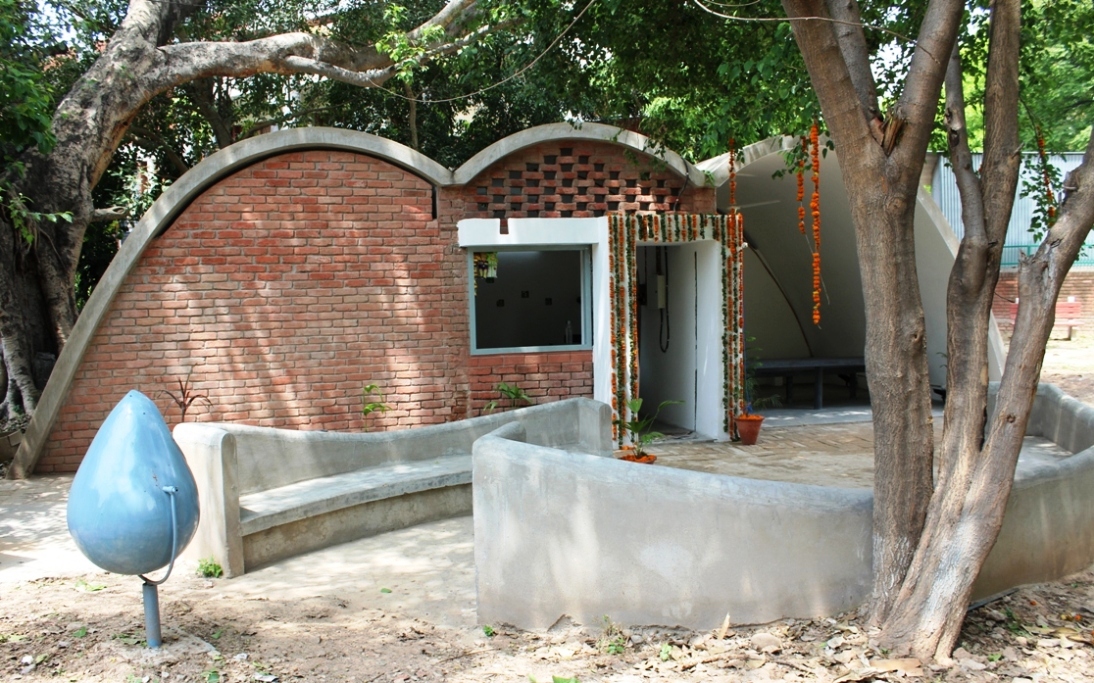 The 'Old Architects' Office' and this canteen block are perhaps the oldest structures in Chandigarh. These were being used by Le Corbusier, Pierre Jeanneret, Maxwell Fry, Jane Drew, and about 100 of their Indian colleagues who were involved in the planning and design of the Capital City of Chandigarh. This was rather, the first site office in Chandigarh.
The 'Old Architects' Office' was already converted into a museum called 'Le Corbusier Centre'. This small canteen block which was once a meeting point for Corbusier, Jeanneret, Fry, Drew, and a number of their Indian colleagues. They used to interact with each other and discuss planning and design ideas informally over a cup of tea at this place.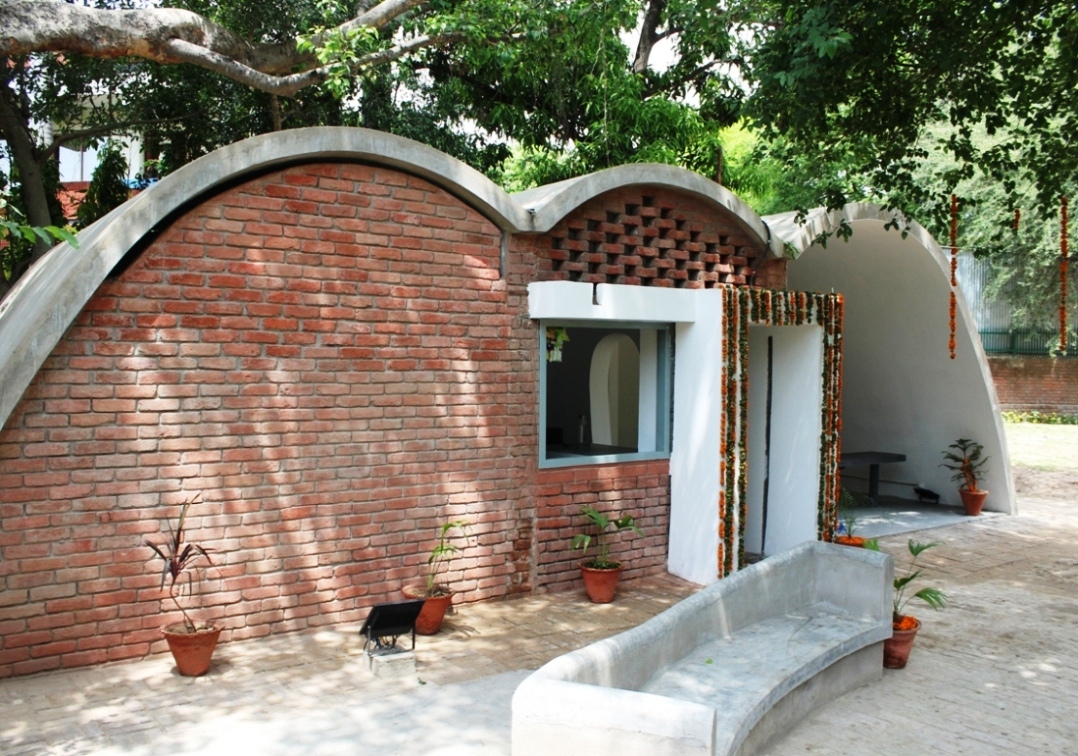 As the city developed, this place got neglected. It was in the year 2008, the authorities agreed to the demand by architectural fraternity and converted the 'Old Architects' Office' into 'Le Corbusier Centre'. But this small canteen block in its backyard again remained neglected for years together. Finally, a good sense prevailed and now this has been professionally restored to its original glory.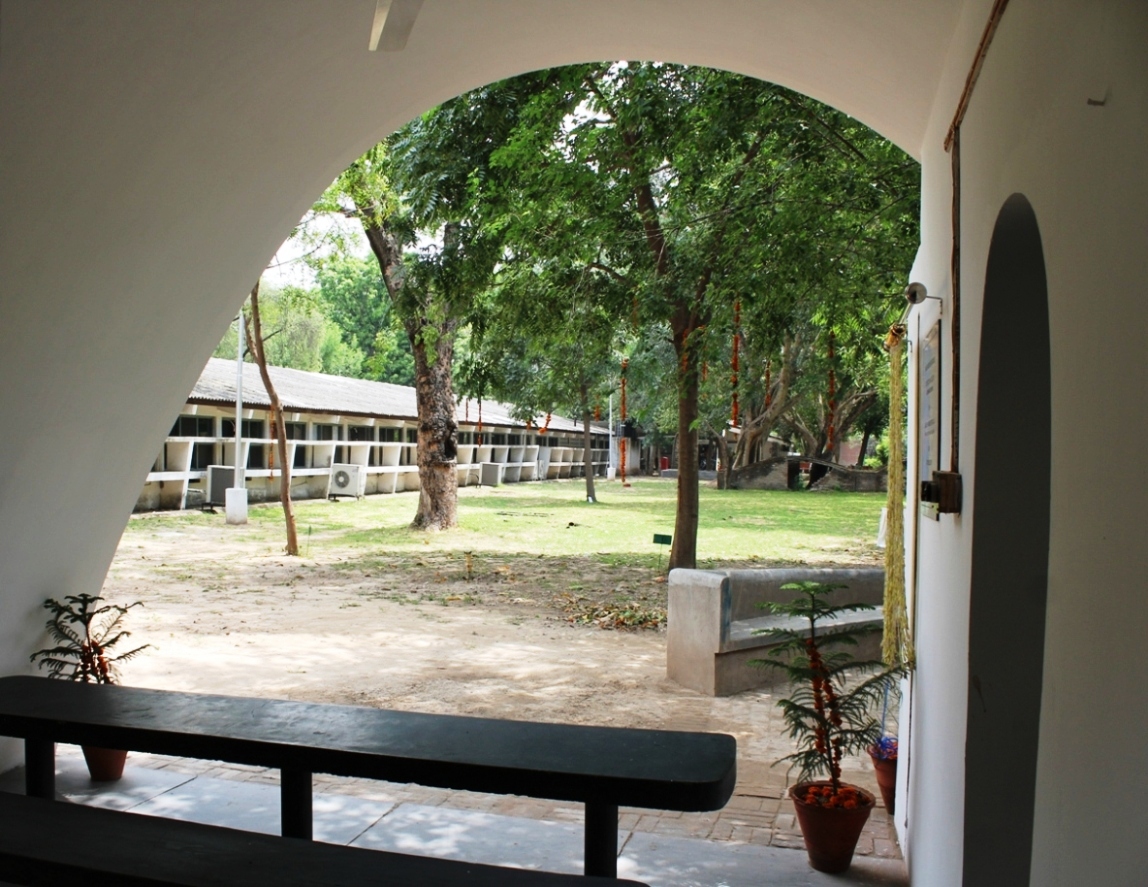 The canteen block was designed by Pierre Jeanneret and got constructed as a prototype for low-cost housing which was later adopted for Sweepers' Quarters in Sector 20, Chandigarh. The block was constructed primarily in brick which was one of the economical building materials at that time. Reinforced concrete - a costly building material was used sparsely only in shelves, worktops, and seating benches. Even the roof of the block is in brick vaults and this has stood against the vagaries of weather for the last more than six decades.
The canteen block consists of a kitchen, pantry and covered seating in a verandah. In addition to this, there is open seating in front of the verandah underneath the canopy of trees. The canteen is well equipped with shelves, sinks, almirahs, benches and concrete tables which were intact and given finishes touches only.
Deepika Gandhi, Director of 'Le Corbusier Centre' says," The restoration of the canteen was a daunting and tedious task as the place was in utter neglect, and there were no original drawings available for reference. Thus we have to make a lot of deliberations with veteran architect SD Sharma who had worked in this building before." She further adds, "The restoration of canteen block is a valuable addition not only to the 'Le Corbusier Centre' but also to the heritage of the city."
Architect SD Sharma who was part of the Capital Project team, and has many fond memories of the time he spent at this place, recounts, "This is a place where the initial team of Chandigarh would have lunch together over serious discussions about the plans of the city. It was here that they would share their ideas and concerns over a cup of tea in the evenings. The structure was an experiment by Jeanneret, who was then, in the early 1950s, working on low-cost housing models. It was decided that the structure, self-sustaining and economical, would not be broken, but adapted as a canteen space, which was needed then."
Sharma further adds, "Now, with its restoration, it would give people a peep into the past, and be a tourist attraction as well. It is important that we preserve and protect our history, with the buildings and monuments an integral part of our past."
All images © Sarbjit Bahga
> via inputs from Deepika Gandhi, Director, Le Corbusier Centre.