Sony explores "emotions" for the future of robotics and Artificial Intelligence at Milan Design Week
Japanese brand Sony has designed a colourful and interactive exhibition at this year's Milan Design Week, exploring the emotions, companionship and behaviour of robotics for the future of robotic environment and artificial intelligence. Sony's exhibition can be seen at the Spazio Zegna, Via Savona, in Milan until April 14, 2019 within the scope of Salone del Mobile.
Dubbed as Affinity in Autonomy, the exhibition, exploring Sony's vision for life-enriching robotics, presents a world in which intelligence and technology is integrated more into our day to day lives, it looks further at the relationship between humans and robots.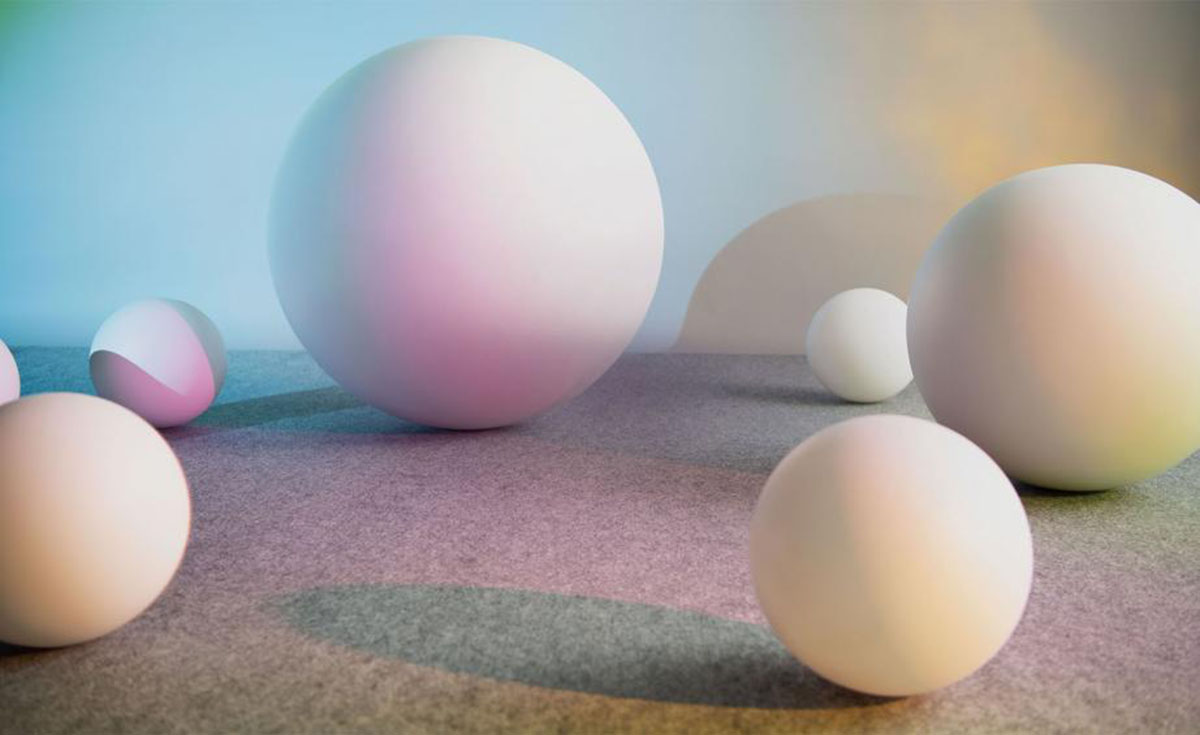 Interaction: Accordance
The installation shows how humans interact, co-exist both now and in the future and looks at the impact on our senses through technology. Since the creation of the world first Entertainment Robot, "AIBO" in 1999, Sony has continued to grow its knowledge and understanding of artificial intelligence and Robotics.
"It looks at the future relationship humans can develop with robots capable of emotion; setting out to show that when humans feel that our robotic friends are alive, we will begin to feel an affinity toward them," said Sony in a statement.
Visitors at the exhibition walk through different sensory "zones" examining five key interactions between humans and robotics: Awakening, Autonomous, Accordance, Affiliation and Association.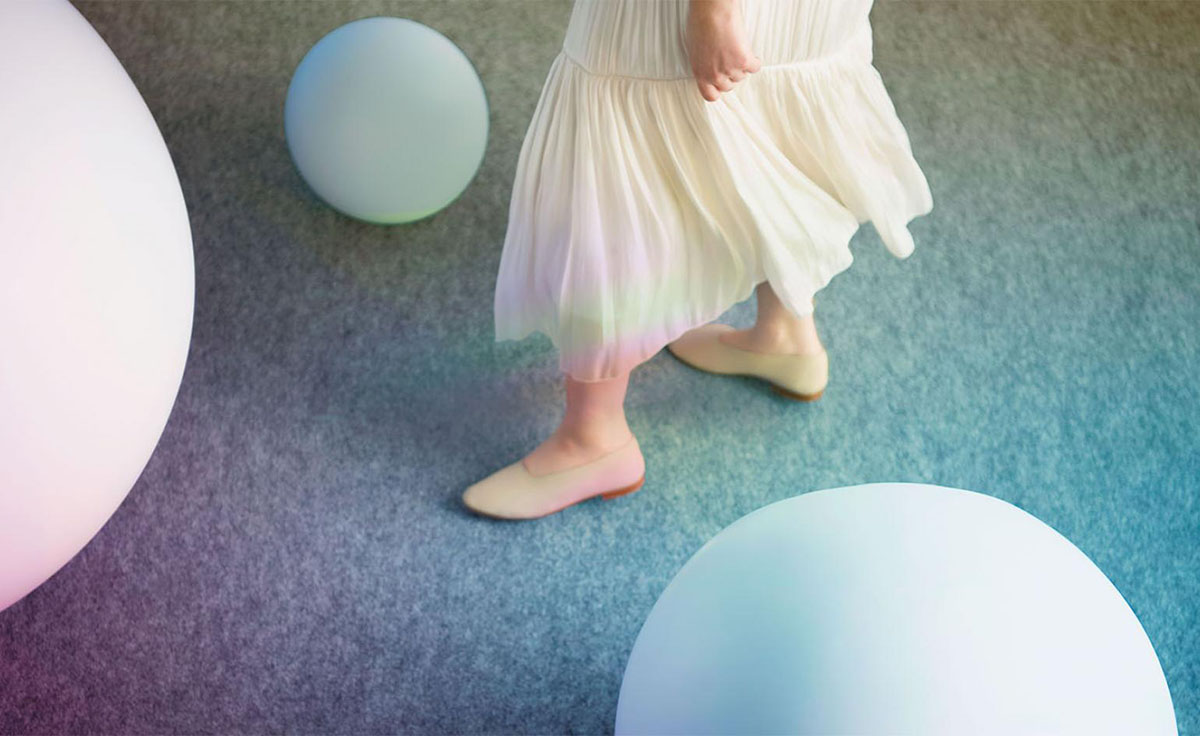 Interaction: Accordance
Accordance means moving into a zone inhabited by 'spheres', each of which has its own distinct personality, they interlink, cooperate, and act in accordance with those around them. The unpredictable movements of these robots can spark the formation of communities.
"Affinity in Autonomy shows the evolving relationship between humans and technology; a glimpse into what the future of AI x Robotics could look like – exploring robotic intelligence and emotion," said Yutaka Hasegawa, Head of Creative Center.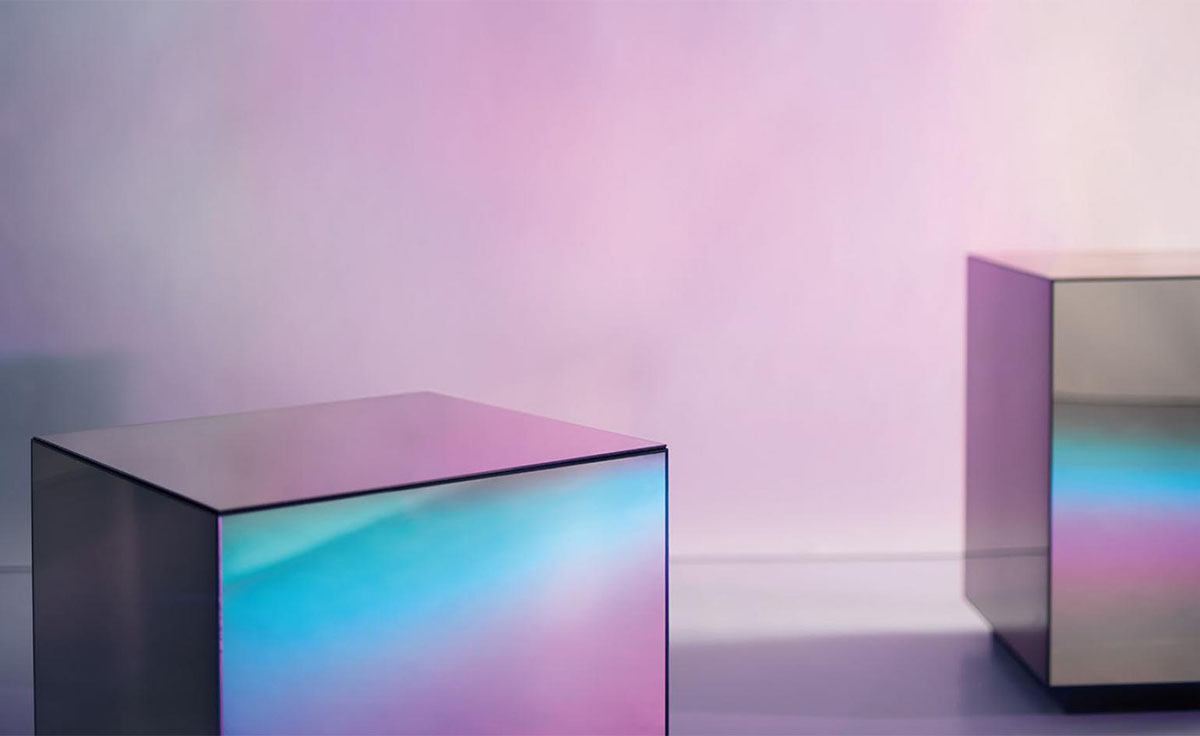 Interaction: Association
Association means Robotics will play an integral role in our lives, society and infrastructure in the coming years. The final part of the exhibition experience will ask, what are your thoughts on the future of affinity in autonomy?
Interaction: Association
"Since its inception back in 1961, Sony has been at forefront of design and innovation by keeping true to the founders' doctrine of 'Do what has never been done before' and 'Always stay one step ahead."
"Since the creation of the world first Entertainment Robot, 'AIBO' in 1999, Sony has continued to grow its knowledge and understanding of AI. The exhibition draws on Sony's credentials in this field; with the evolution, emotion and behaviour of robotics prompting learning, growth and development with companionship playing a part," Hasegawa added.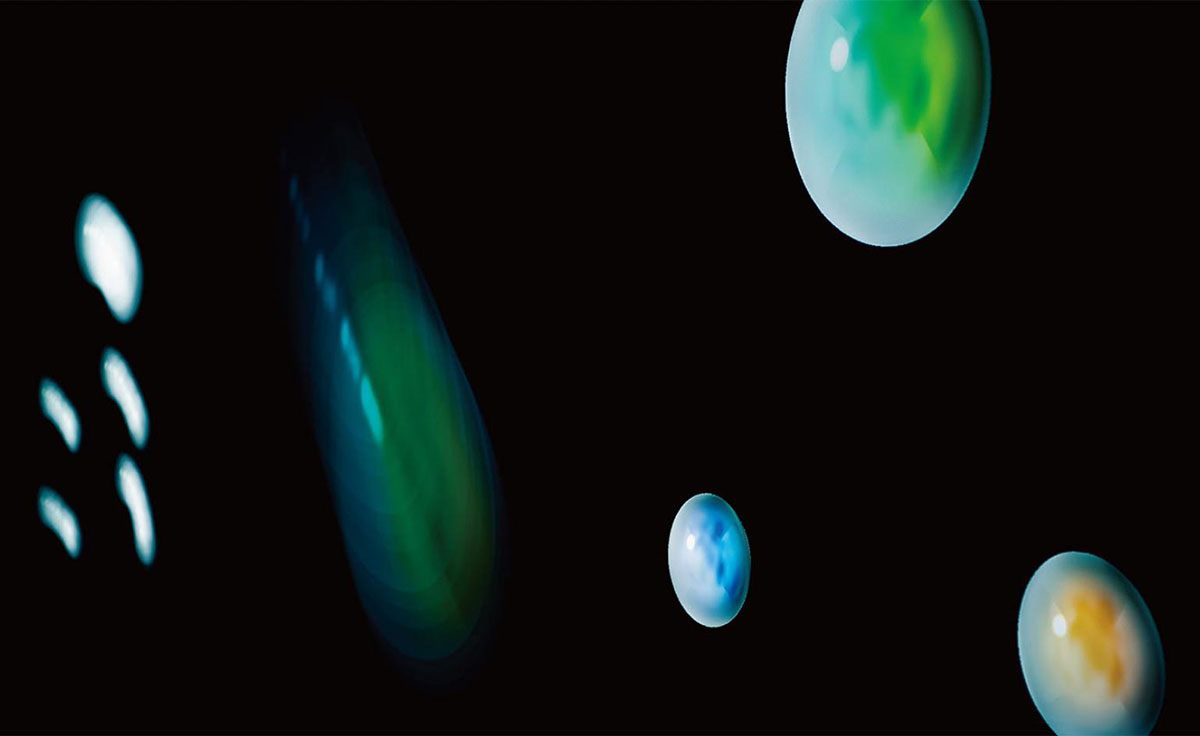 Interaction: Awakening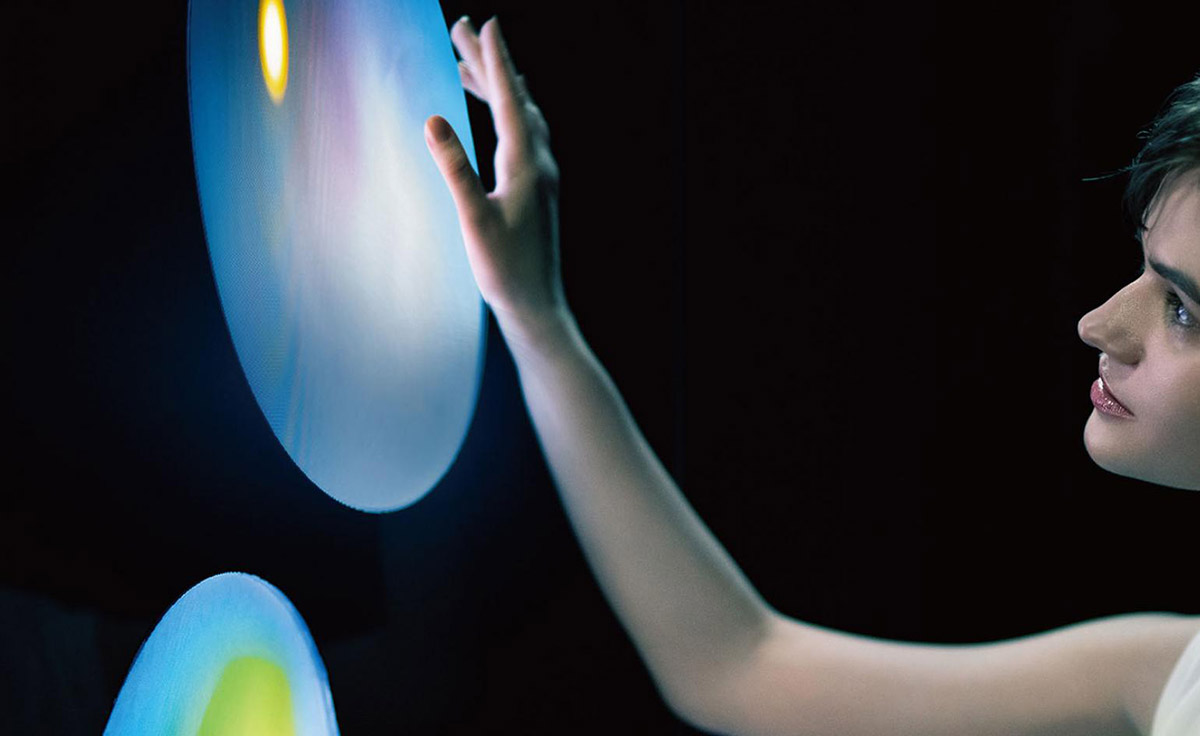 Interaction: Awakening
Awakening is the first zone heightens sensory awareness whereby visitors experience a new type of intelligence shown on the wall embodied within light and sound. Visitors will be guided on a path to the future looking ahead to how we will interact with robots in unexpected and unimaginable ways.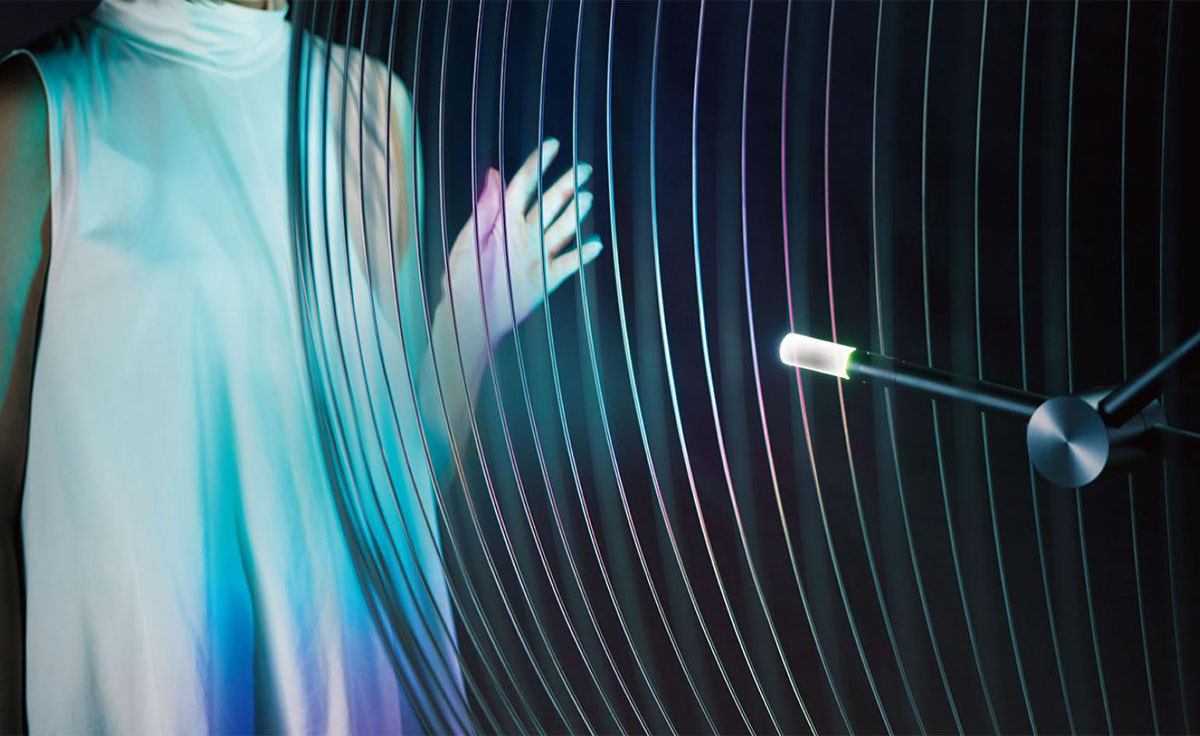 Interaction: Autonomous
Autonomous means this space explores independence and free will of robotics with a pendulum taking centre stage. Guests are detected by the autonomous beings as they enter. It may make visitors question their feelings and responses in this situation.
Interaction: Autonomous
Interaction: Affiliation
Interaction: Affiliation
Affiliation means through continual interaction with humans, robots will evolve both intellectually and emotionally – something experienced in this room. Starting to understand this symbiotic relationship, guests can imagine a future where robotics will have the appearance of being more alive.
Sony's leading image sensor technologies are used in the exhibits of "Affinity in Autonomy". Stereo cameras with back-illuminated Time-of-Flight image sensor and CMOS image sensor for sensing applications equipped with global shutter enable new interactive experiences by sensing conditions surrounding human and robotics.
Sony has always been at the forefront of design and became one of the first companies to create an in-house creative studio. Since its inception in 1961, Sony Design has forged its reputation as a leading and award-winning global design team.
Milan Design Week started on April 9 and will be on view until April 14, 2019 in Milan.
All images & video courtesy of Sony
> via Salone del Mobile/Sony