MoDILA Museum of Design Innovation, Leadership and Art by Makeka Design Lab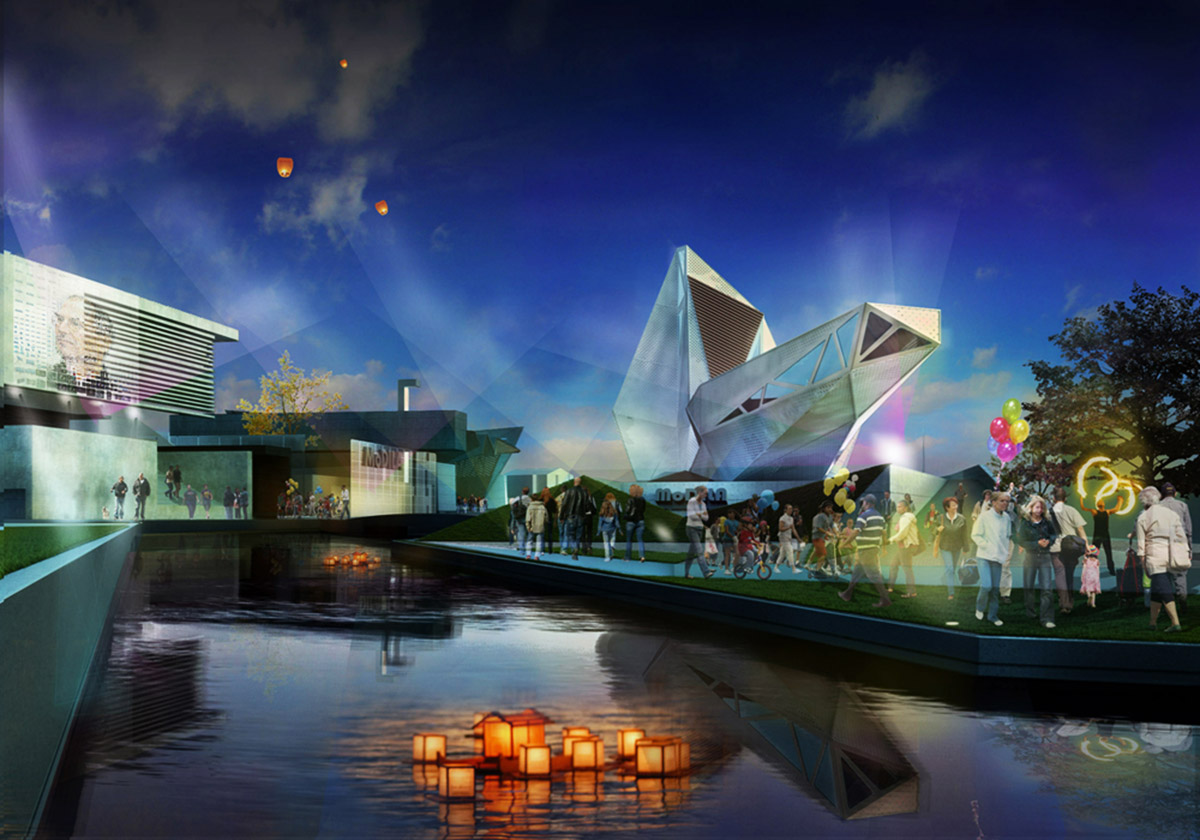 MoDILA is envisioned as Africa's premier museum. Its vision "to use design and art as a tool for progressive social evolution". Conceived by Mokena Makeka, founder and creative director of Cape Town-based Makeka Design Lab. It is a response "to the lack of exemplary and iconic platforms for innovation and design with global significance".
After winning the 2010 Johnnie Walker celebrating strides awards for design, Mokena established MoDILA as a platform "to afford others the opportunity to take their craft an to the highest level possible". He asserts "society needs to cultivate and nurture the creative economy if we are to find actionable solutions to the numerous challenges we face as a society".
MoDILA goes against the grain of the conventional museum. It is intended as a live museum, with equally innovative programmatic functions. Mokena notes that they are the impetus of a revived cultural reality. Essentially, in creating alternative knowledge systems, the means of cultural production need to be equally radical. Mokena further notes "in the 21st century, it is necessary to re-imagine leadership". This is one of the central tropes of the Museum, which also forms the basis of the programmes.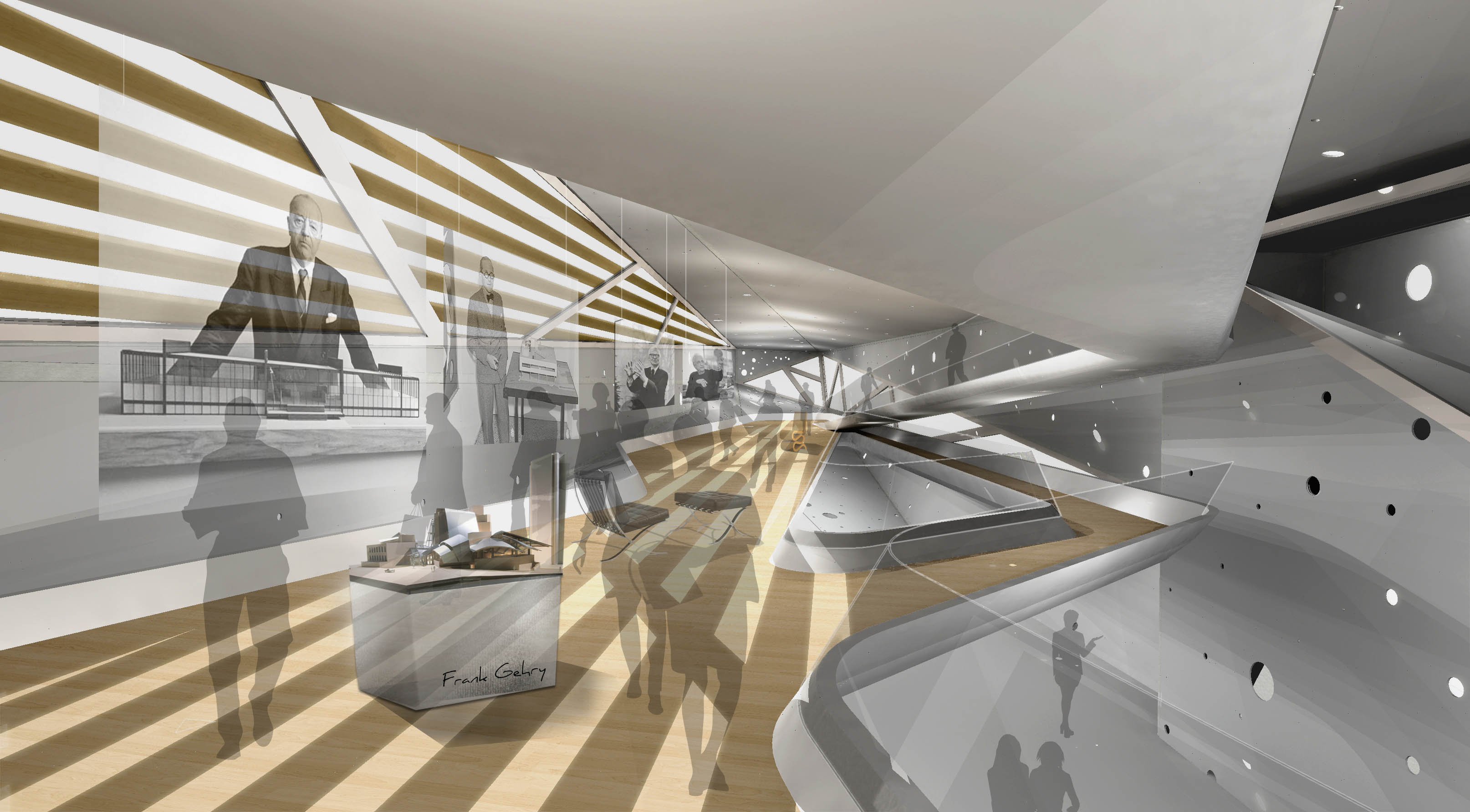 Beyond a museum, it's emblematic of an Urban Renewal Strategy. According to Mokena, "MoDILA will locate itself around a design precinct and high impact innovation cluster of technology, innovation and leadership".
"It's purpose is to transform the Cultural Landscape and act as an education platform of international significance to advance a Pan African Project of Cultural, entrepreneurial and technological renewal".
Central to theme of Africanicity and MoDILA as a proponent for real change, Mokena details the necessity of perception in designing the museum. He references african mythology.
This is reiterated in the museums façade, which is modeled on African Cosmological Processes. The isilimela, in Xhosa is also known as the Pleiades, which signify the start of the growing season.
This notion of growth and renewal is further exemplified in the programmes offered within the Museum. While the conventional museum is centered on static processes of archiving and recording history, MoDILA differentiates itself, in numerous ways.
"It uses art to engage with the world, it creates business and innovation opportunities, it harnesses creative excellence and inventiveness, all in an effort to drive society forward."
The museum's program, devised by Mokena, includes young learners photography modules; games for 8 - 80 year olds, centered on the theme of exchange - Teta teta - which means to speak in Xhosa, which is also a play on the French "Têt à Têt", which loosely translates to head to head. The conversation platforms are amongst transport planners, recyclers and car drivers, alluding to the dynamic and organic processes necessary to the potential of urban development.
Beyond MoDILA as an iconic museum. ACE, [email protected] and MoDILA routes are the flagships intended to create the necessary knowledge infrastructure pivotal in the realisation of the Museums objective.
ACE (Academy of Creative and Leadership Excellence) will benefit children between the ages of 14 and 18. Mokena sees these academies as urban condensers which will nurture creative in places where dreams are needed most. "ACE will create a new contemporary focus and profile Cape Town and the Western Cape attracting people and new potential to the city while stimulating the South African Creative Economy"
Similarly the aim of design is to "highlight and advance design as a vital tool and effective sector to redress socio-economic challenges. And to create a high quality framework in which designers and other members of the community can create, interact, act on ideas and collaborate and projects and new plans".
MoDILA routes' thematic focus is "to bring design art and the public realm in a holistic and provocative fashion to explore notions of urban city, cultural expression and innovation. Rooted in the local, yet global in scope and outreach".
"We might advance through science, but through art we prosper and discover our divine nature," said Mokena Makeka.
All images © MDL
> via MDL