CHYBIK + KRISTOF releases design for modular Research Center in the Czech Republic
Czech architecture office CHYBIK + KRISTOF has released design for a modular research center for Czech module manufacturer KOMA Modular, the new design pushes the boundaries of modular architecture that can be adapted to different needs in work spaces.
Named Research Center of Modular Architecture, the new center has broken ground in the Czech Republic and it will introduce a new design system, opening new ways of designing with modules. The project is scheduled to be completed in 2020.
While celebrated for its sustainable and holistic nature, modular architecture requires a significantly higher design complexity, challenging architects to depart from the standard rectangular construction and spaces. In a reimagination of spatial configurations, CHYBIK + KRISTOF instead turn their attention to creating organic shapes, through the vacancies between modules.
While modular structures are usually created by placing right-angled modules side by side, the studio realizes new spatial possibilities through a custom combination. Spatial modules containing facilities are leveled onto the planar flooring modules, which are anchored to the foundation.
Both modules then function as columns, allowing them to hold the roof modules and form a continuous main space. Making sure to keep the workplace breathable, all-glass surfaces between the modules draw in an abundance of light from all sides of the structure, while a pair of skylights further relaxes the space. The Research Center will be a prototype of a new, adaptable system for various projects.
The building will be be adaptable to the needs of engineers and guest researchers, the center in KOMA Modular's production grounds will feature 12 individual working stations, as well as a main space for collaborative research projects.
The building will serve as a flexible space for developing new ideas in modular constructions and a think-tank for the KOMA Modular factory. The open, shared central space will be spatially organized and segmented to avoid negative aspects of large open space offices, maintaining a collaborative community with fluid structure. Drapes and other mobile elements will allow the space to be to further sectioned.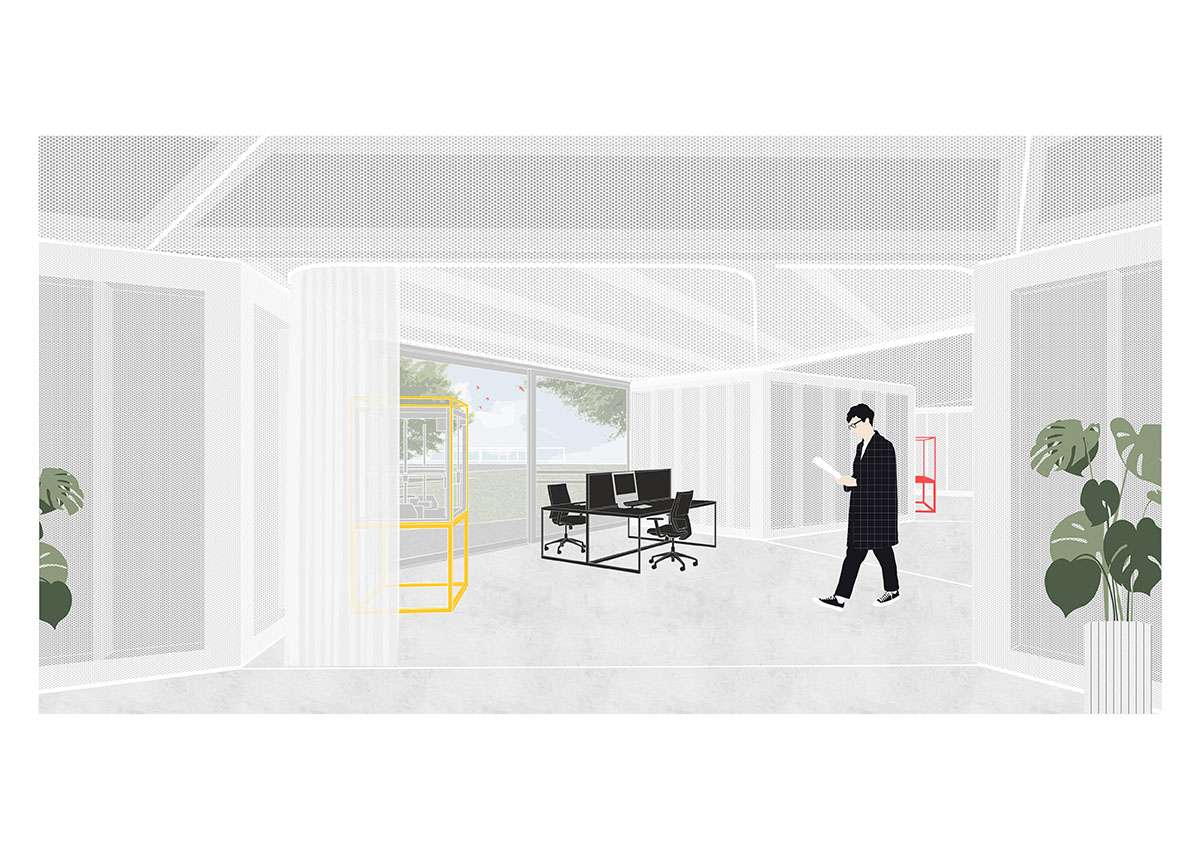 "During our experience working with KOMA, we cameto understand both the possibilities and limitations of modular architecture. Each project brought new challenges and improvements. With the new Research Center, we wanted to push the spatial possibilities of modular architecture even further," said Founding architect Michal Krištof.
As one of the most prominent employers in the region and influencer of modular architecture, KOMA Modular's company base integrates the needs of its employees and visitors, functioning beyond a manufacturing site. The work on the research center itself was preceded by designing a masterplan for an entrance and a public area for the factory.
This zone is created around a triangular courtyard with greenery and a multifunctional amphitheater. Two sides of the courtyard are created by previously completed projects between architects and KOMA, the canteen and EXPO pavilion.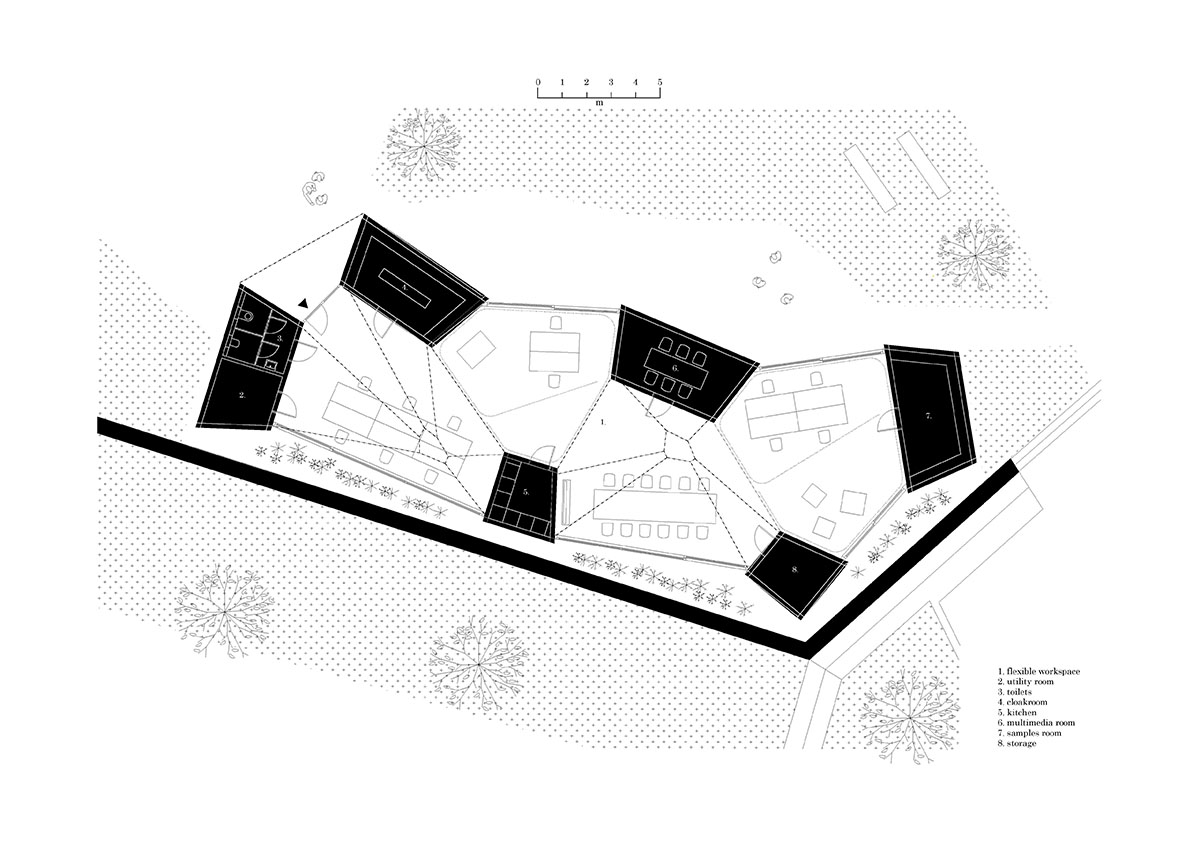 CHYBIK + KRISTOF attribute their accomplishment to the diverse series of projects they collaboratively developed with KOMA Modular. Demonstrating multifaceted uses of modular architecture, in 2013 they completed an employee cafeteria, in 2014 theyannounced, "City modules," atypical modules for temporary urban events, and in 2015 the Czech Expo Pavilion in Milan where they were awarded the bronze medal for architecture. Currently reassembled in the KOMA grounds and repurposed into an administrative building.
All images © CHYBIK + KRISTOF, LAN Render
> via CHYBIK + KRISTOF