BIG occupies the entire Danish Architecture Centre with an exhibition "Formgiving"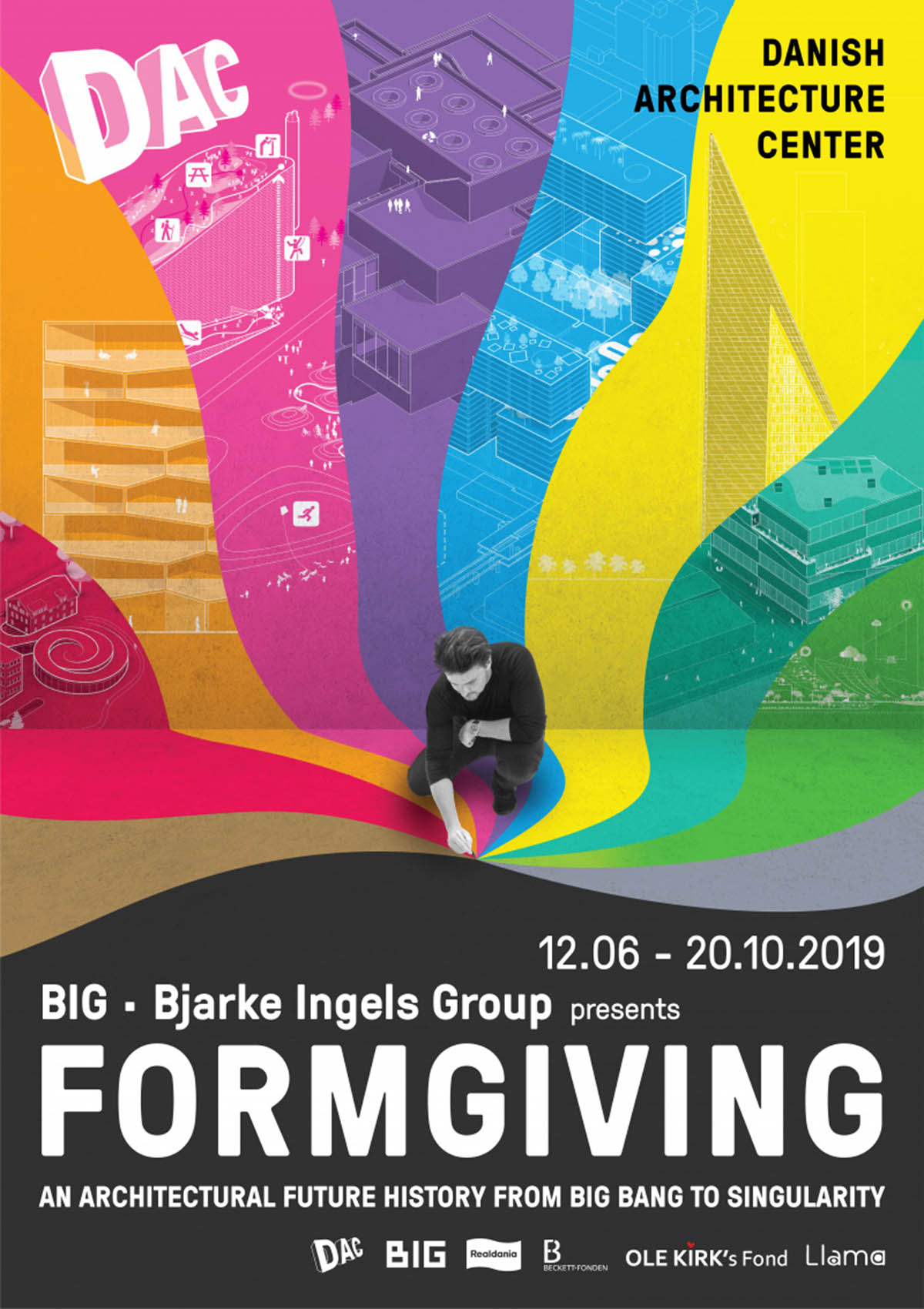 BIG is set to open its new exhibition at the BLOX, the home of Danish Architecture Centre in Copenhagen, Denmark. The exhibition will open to the public on June 12, 2019 and will be on view until October 20, 219.
Titled Formgiving, BIG's exhibition explore over 70 BIG projects through the lens of "formgivning" – the Danish word for "design" which literally means to give form to that which has not yet been given form.
"From the Big Bang, the oldest known point in time, to the Singularity, the farthest we believe we can see into the future, Formgiving takes visitors on a temporal journey to sense how the world around us has evolved from the past to the present," said BIG in its statement.
In the exhibition, VIA 57 West in Manhattan, Maritime Museum of Denmark, Helsingør, Superkilen in Copenhagen and Copenhill, in Copenhagen are among the projects that will be showcased during the exhibition.
Formgiving will also present a special program on June 11, 2019 at the Centre with free entrance, beer, music by Trentemøller and welcome by the man behind it all: Bjarke Ingels. Reserve your space to attend the exhibition.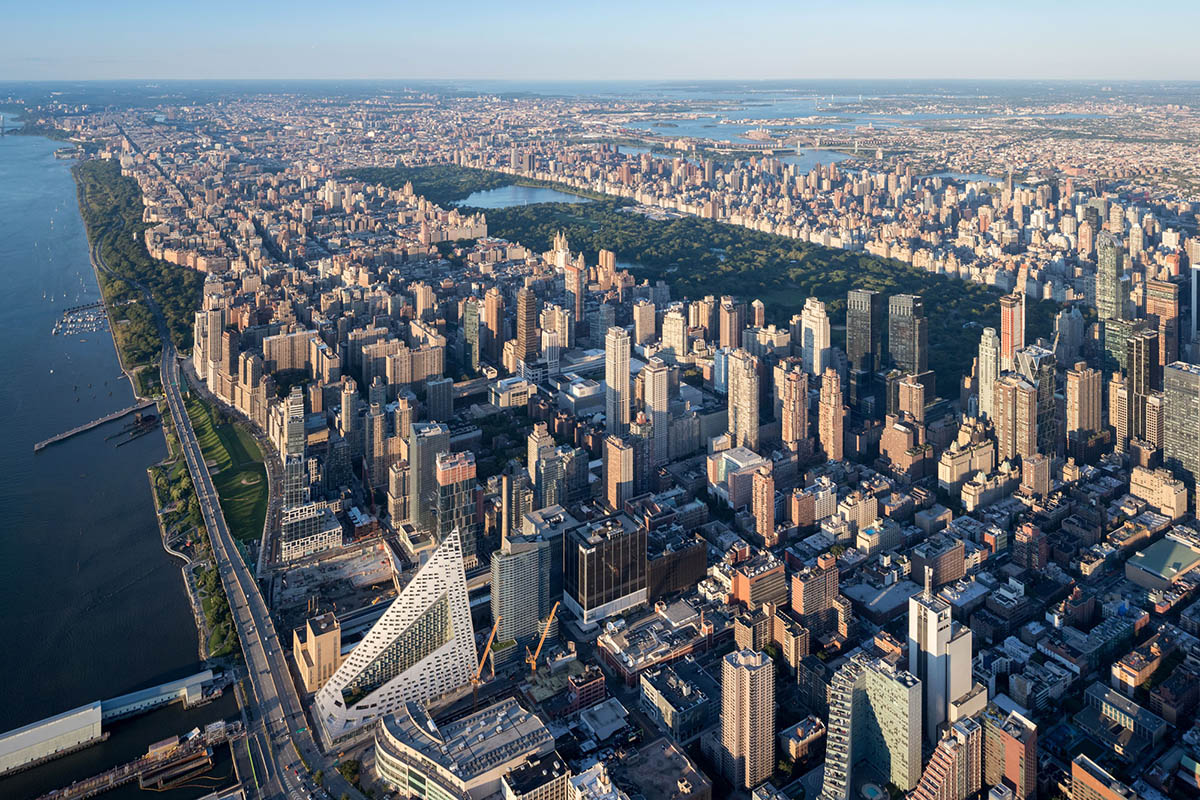 Image © Iwan Baan
VIA 57 West, Manhattan
Copenhagen meets New York in BIG's 'courtscraper'. VIA 57 West combines the unique city life of Copenhagen courtyards with the dramatic heights of New York skyscrapers.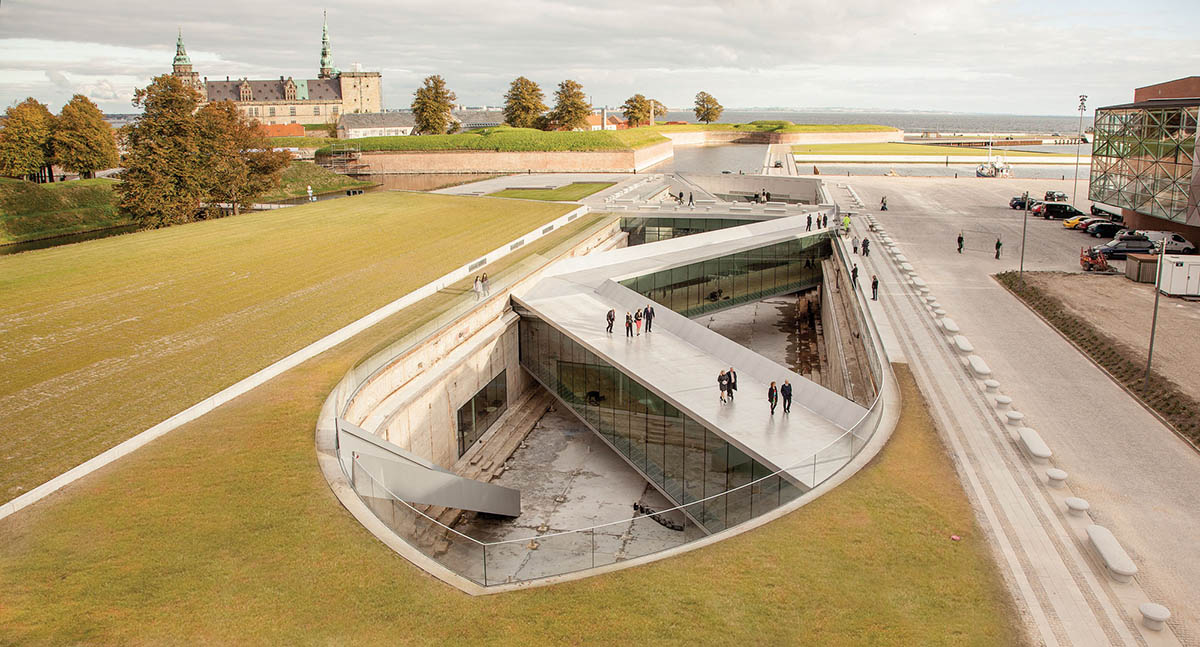 Image © Luca Santiago Mora
Maritime Museum of Denmark, Helsingør
A hole in the ground. But what a magnificent hole in the ground. The Maritime Museum is elegantly lowered into an old dry dock, giving Helsinore a world-class cultural attraction.
Image © Iwan Baan
Superkilen, Copenhagen
A multicultural park for a multicultural neighborhood. Superkilen puts 57 different objects from 57 different countries of the world on display – including swings from Iraq, fountains from Morocco and trash bins from England.
Image © Søren Aagaard
Copenhill, Copenhagen
Copenhill is not just a resource handling center. Once finished, it will be a viewing point, roof park and Denmark's largest ski slope. Designed as an activity park, the ski base is also designed as a green experience and nature landscape with several path systems, where visitors can run, hike, play or just enjoy the view and follow the activities at the ARC Amager Resource Center - which is also known as Copenhill.
Top image courtesy of BIG
> via BIG