A closer look at 51n4e's Skanderbeg Square in Tirana
On the 27th of January, the Prime Minister of Albania, Edi Rama, and the Mayor of Tirana, Erion Veliaj, inaugurated the placement of the first stone for the project of the Skanderbeg Square, announced from Edi Rama's Facebook page. The capital's center, Skanderbeg Square, was designed by Brussels-based practice 51n4e.
The project of 24.000 square meters of hardscape and softscape - the biggest urban-scale project of its kind for Tirana's city center, commissioned in 2008 - has been revived and is currently in implementation phase after a halt of works in 2010.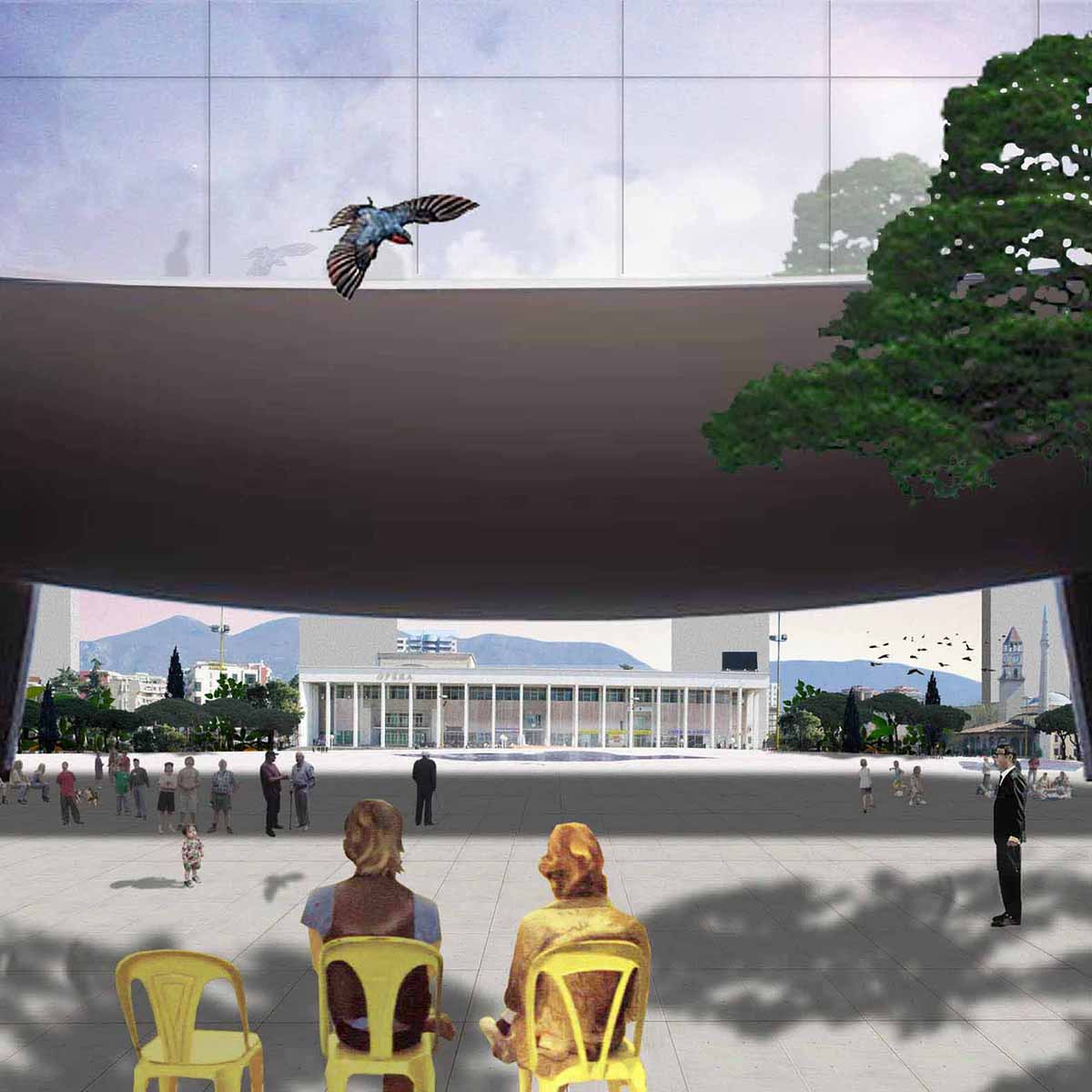 The studio 51n4e proposed in 2007 a square solely defined by the buildings around it, namely: the Theater of Opera and Ballet on the north-east, the National Museum on the north-west, the National Bank on the south-west, the International Hotel Tirana on the north, and the triangle of buildings of administrative function on the south.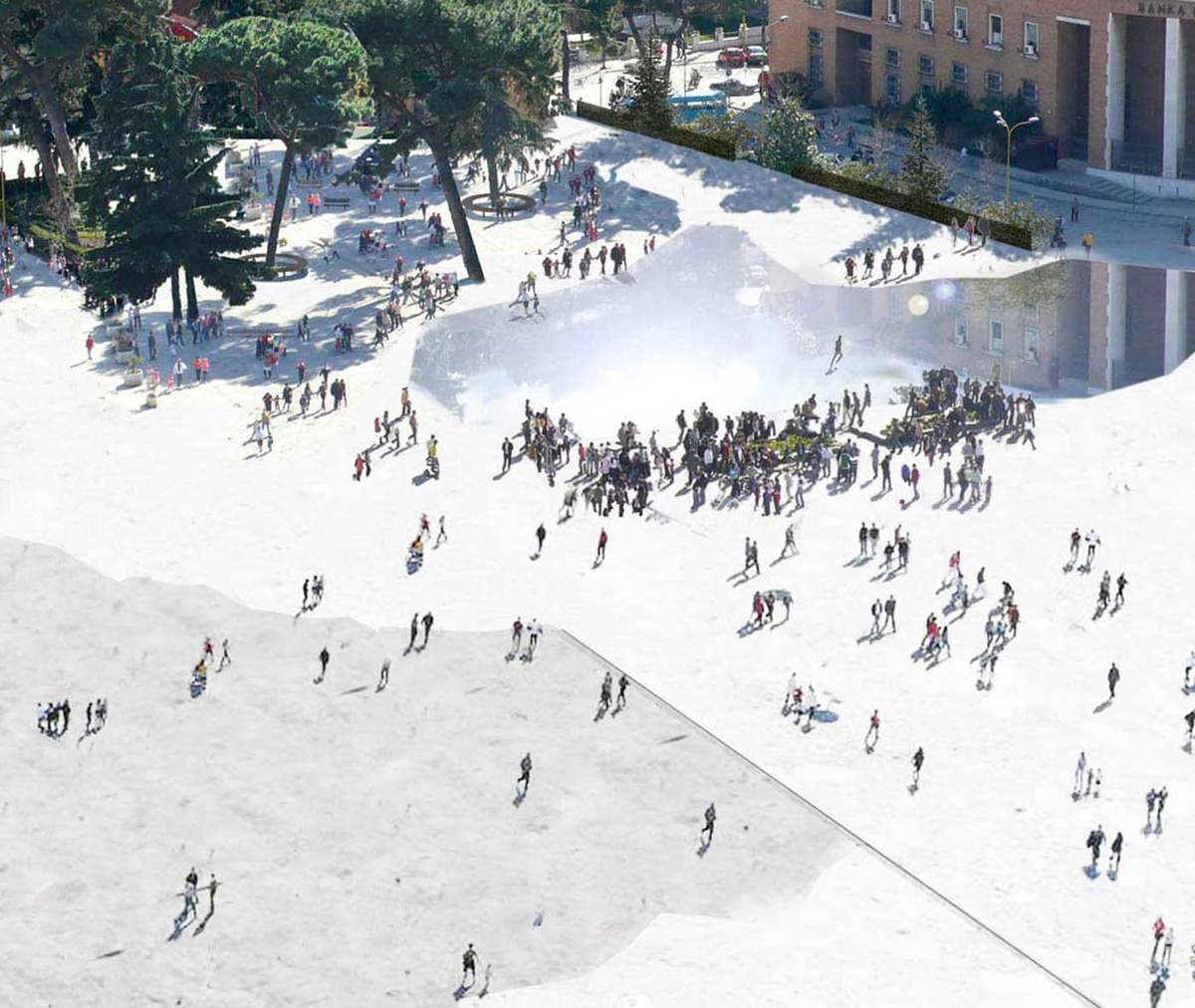 Through the aid of public hearings, consultations, and people voicing out their opinions through media outlets, changes were made to the original concept of 51n4e.
The two buildings overlooking the square - the panoramic tower and a building stripped of a function on the ground floor but with bare columns providing shade for the pedestrians - were removed, but a public parking facility located underground was added.
''The mosaic of natural stones of the central square will have a rough finishing for pedestrian comfort, muting the dramatically different grains of the various stones. However, the array of water outlets on the square will create wet patches, which will reveal the beauty of the stones in randomly varying configurations,'' said Freek Persyn, Architect at 51n4e.
The project is broken down in phases due to its large scale, with the first stage - the hardscape expected to be completed in April.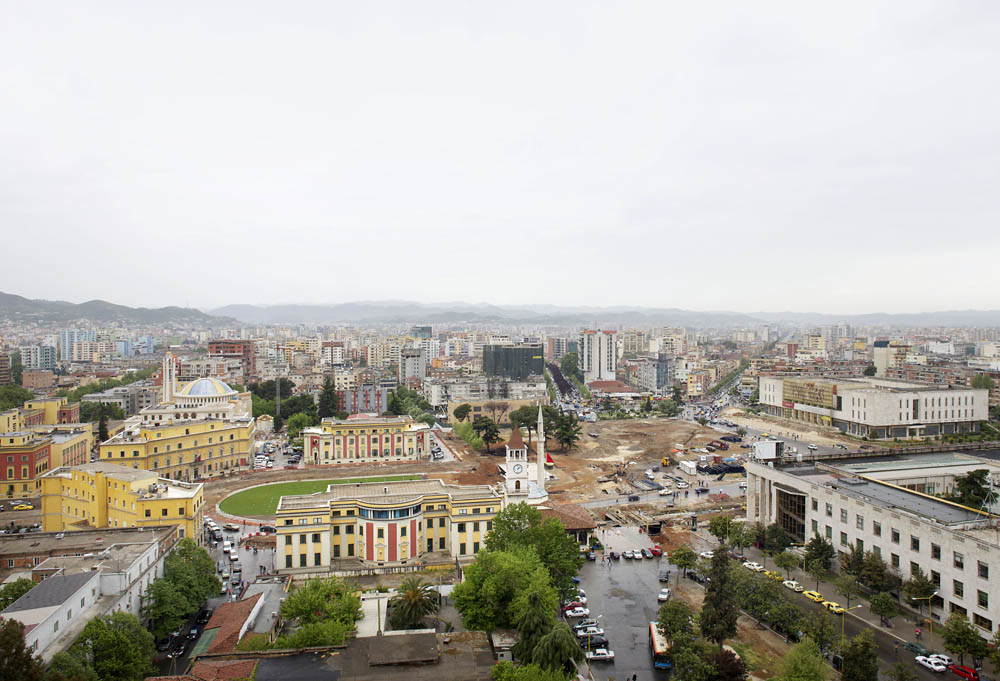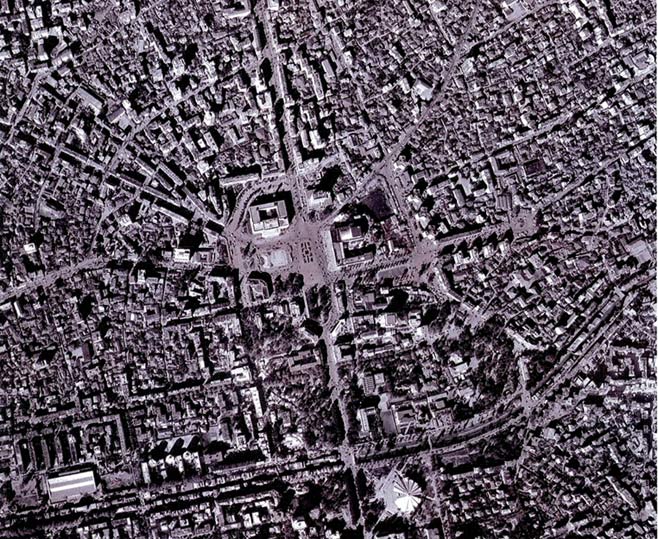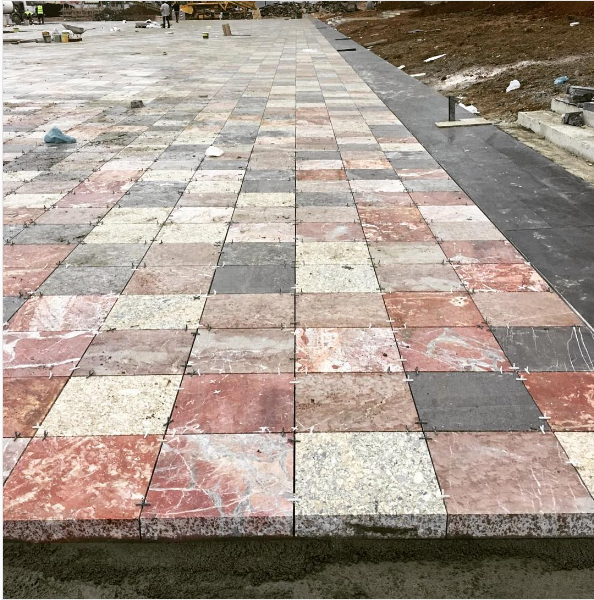 All images (except the last one) courtesy of 51n4e
> via 51n4e/Freek Persyn