LAAB transformed demolished pier into a modern cafe
LAAB, a young architecture firm in Hong Kong with a strong focus on parametric design and fabrications, has used the piles from a demolished pier and transformed them into a modern cafe. The 46-year-old Wah Chai Ferry Pier was demolished in 2014 due to the Central and Wah Chai reclamation. After the pier was demolished, its piles were supposed to be transferred to the landfill.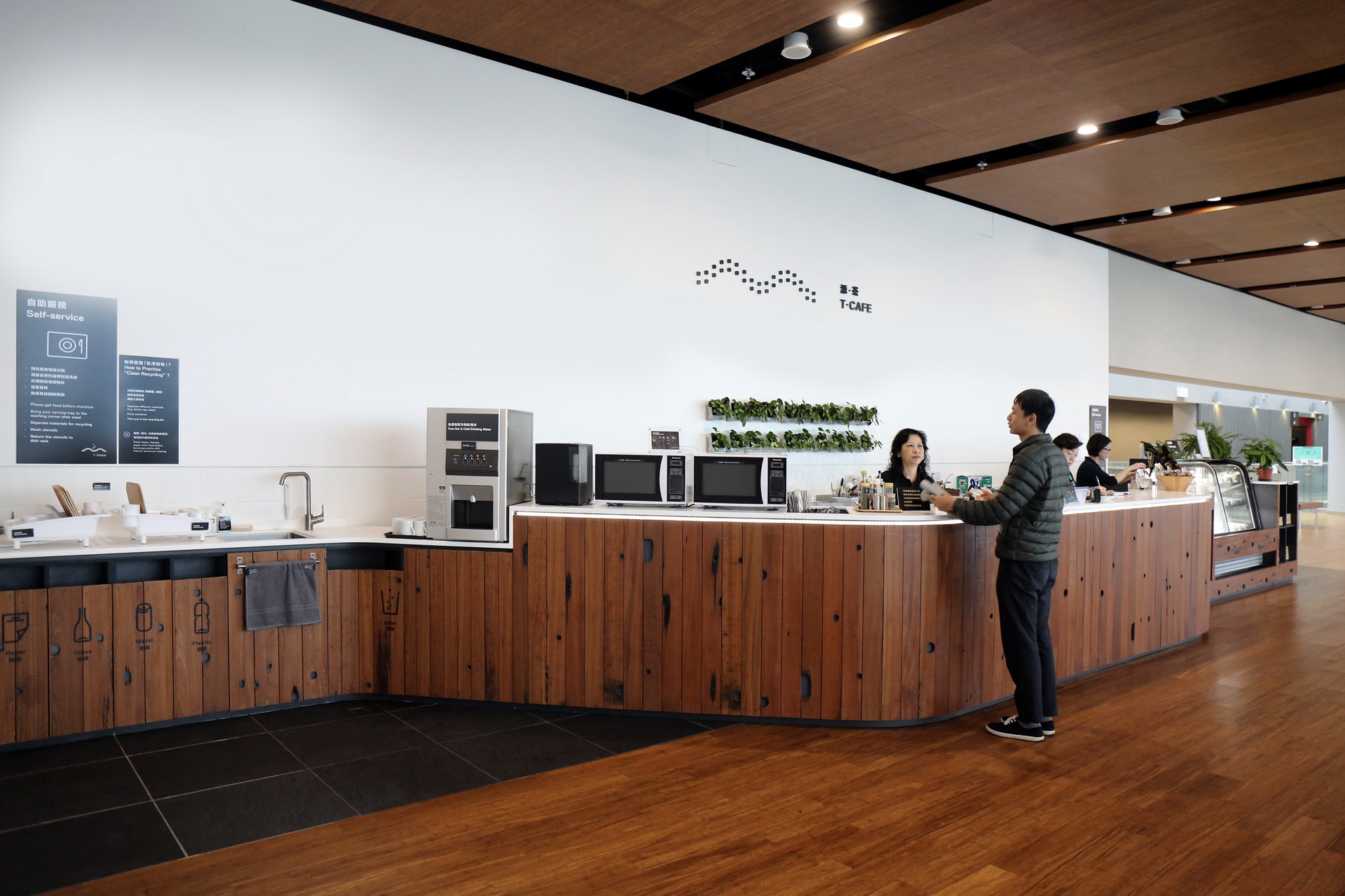 Image © LAAB
Wan Ka Ling, an officer from Hong Kong's Environmental Protection Department passed by the construction site and discovered all these abandoned structures. She believed that is a way to reuse these materials but it wasn't easy to find a wood factory that is willing to take the wood.

The Wah Chai Ferry Pier, demolished in 2014. Image © LAAB Facebook Page
These piles are heavily eroded, covered with oyster shells and embedded with iron nails inside, which make it extremely difficult to reuse the wood. Lots of wood factories are not willing to process the wood as it is risky to break the saw during cutting.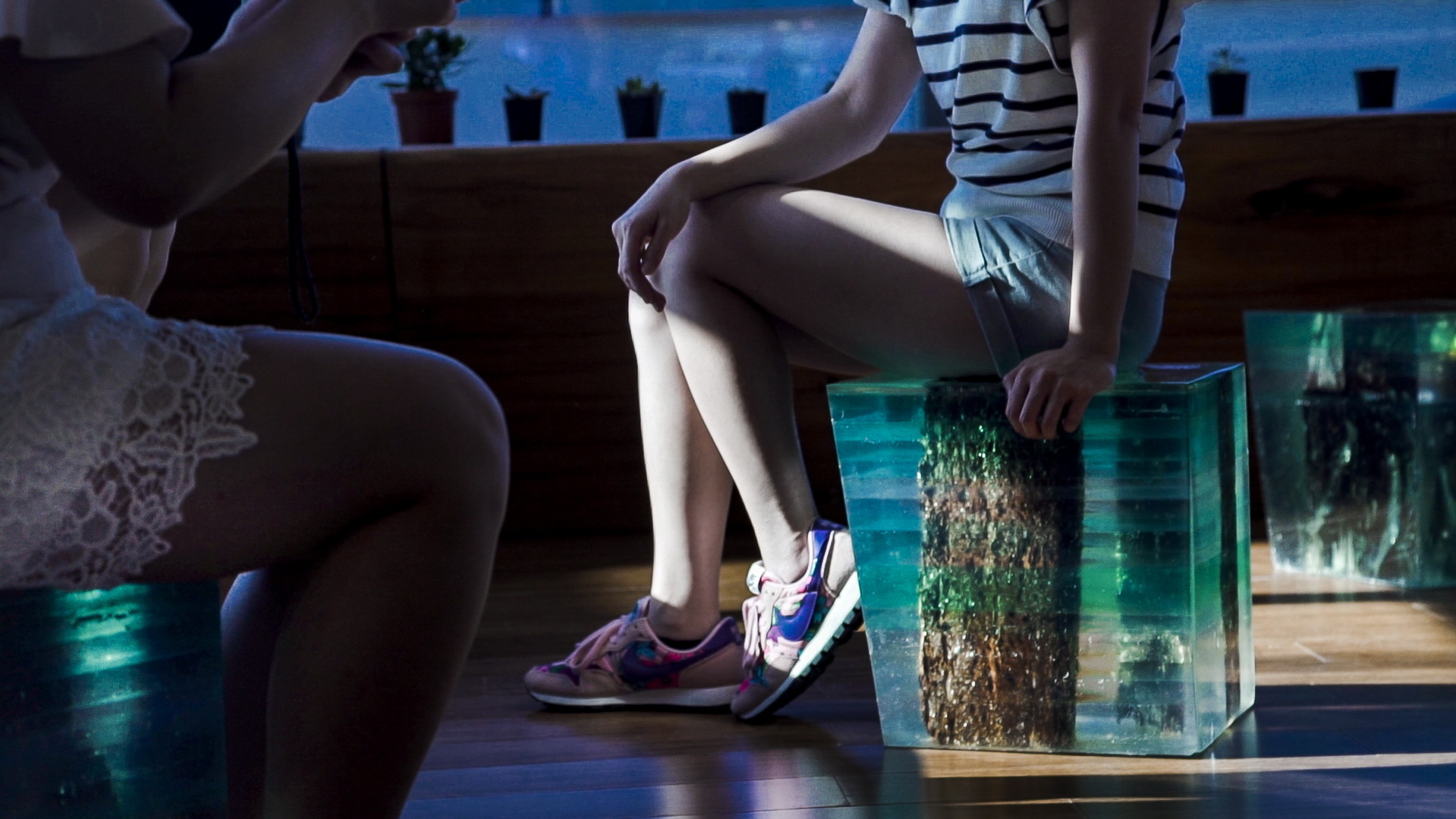 Image © LAAB

Finally Wan found Wong Hung Kyun from Chi Kee Sawmill & Timber Factory, who is willing to take the wood. In fact, Wong has been collecting abandoned wood like telephone poles from landfill since 2000.

His business is getting more and more difficult as the sawing process is much cheaper in mainland China. Wong said the pier piles are made out of very dense wood and they will not be easily decomposed in the landfill. According to his estimation, these woods are from the tropical rainforest in North Borneo of Malaysia, which are 500-3000 years old.

To process the wood is tedious, which can take months. LAAB's architecture director Yip Chun Hang shared that one time when they cut the wood they found lots of ants inside, furthermore the woods are so humid that they cannot use it directly on furniture.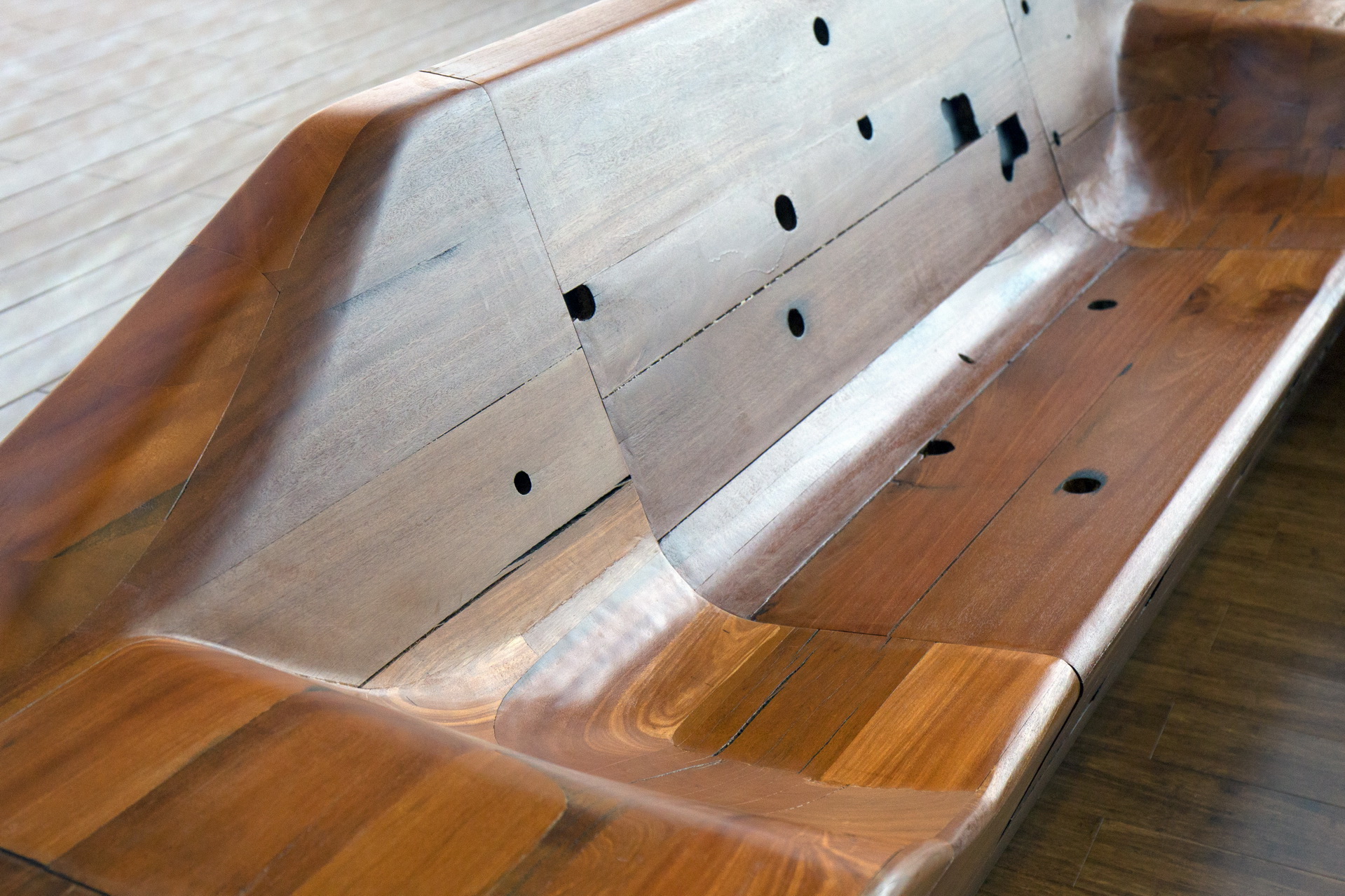 Image © LAAB
After Wong processed the wood and did some tests with wood artist Wong Tin Yan, LAAB and are invited to use these wood in the design of T-Cafe in T · Park, a sludge treatment plant with education and recreational facilities opened to the public.

T · Park. Image © ARUP
The less eroded woods are used on tables and benches. While the eroded are encapsulated into a resin cube in order to preserve its original appearance. These resin cubes can be used as little chairs. The blue resin is like seawater, which reminds people the origin of the wood.

Image © LAAB

The project reminded one of the Log of Officina Corpuscoli, an experimental and interdisciplinary practice in Amsterdam that explores and researches on symbiotic relationships, microscopic spectrum and the materialization of these ideas.

Found by Maurizio Montalti, who is also the co-founder of Mycoplast (a company focus on mushroom-based material) and the Department Head of MAD Master (Materialisation in Art and Design) at Sandberg Instituut, Officina Corpuscoli has been working on biomaterial, digital computing, 3D printing and robotic fabrication.

Log, a resin volume encapsulating tree branches which were left as waste, the work is a reproduction of a natural fossil. Image © Officina Corpuscoli
While LAAB is quite well known for their parametric fabrication in which everything is finely controlled with data, like their project of Textile Alliance Headquarters and Asian Cultural Council; working with old pier wood is full of challenges and uncontrollable variables.

The material itself is a data storage with a huge amount of histories. Holes, cracks and stains are the parameters of the design, in which the design proceed needs to adapt to the material. The team wanted to keep the most from the pier piles instead of over-modifying them.

Image © LAAB
T · Park invited regularly artists and designers who are interested in the concept of recycling to the park. Here is a table made of old comic books, by Woodrite.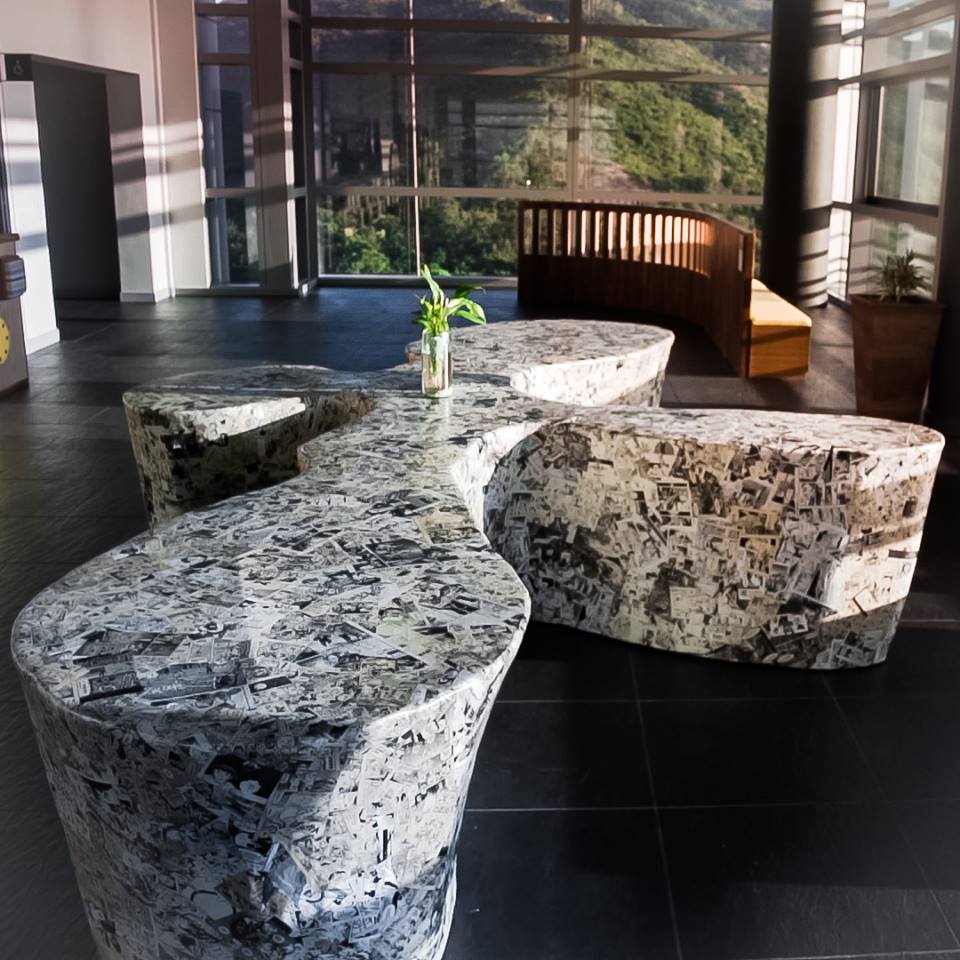 Image © Woodrite

To learn more about the production process in this video:
Top image © LAAB
> via HK01 / Hong Kong Design Center / City Magazine Design Post