Open stage installation in Hong Kong designed by Hour25
An open stage installation was set in the Festival "Kwai Tsing Daily", designed by independent design collective HOUR25. The festival "Kwai Tsing Daily" will be held in the West Kowloon Cultural District, it is a participatory experience for locals to share their story about the Kwai Tsing District in a creative form. There will be open stage, workshops, fair and photo exhibition.
Kwai Tsing District has a very distinct urbanism with massive and pale-colored housing and colorful shipping containers.

Image © South China Morning Post

Image © South China Morning Post
The installation is inspired by the shipping container of Kwai Tsing, these foldable modules can also be used as temporary furniture. The hollow design is adopted for the strong wind in the site.

Image © Kwai Tsing Daily at West Kowloon Facebook Page / Ifung Petrelli

Image © Kwai Tsing Daily at West Kowloon Facebook Page / Ifung Petrelli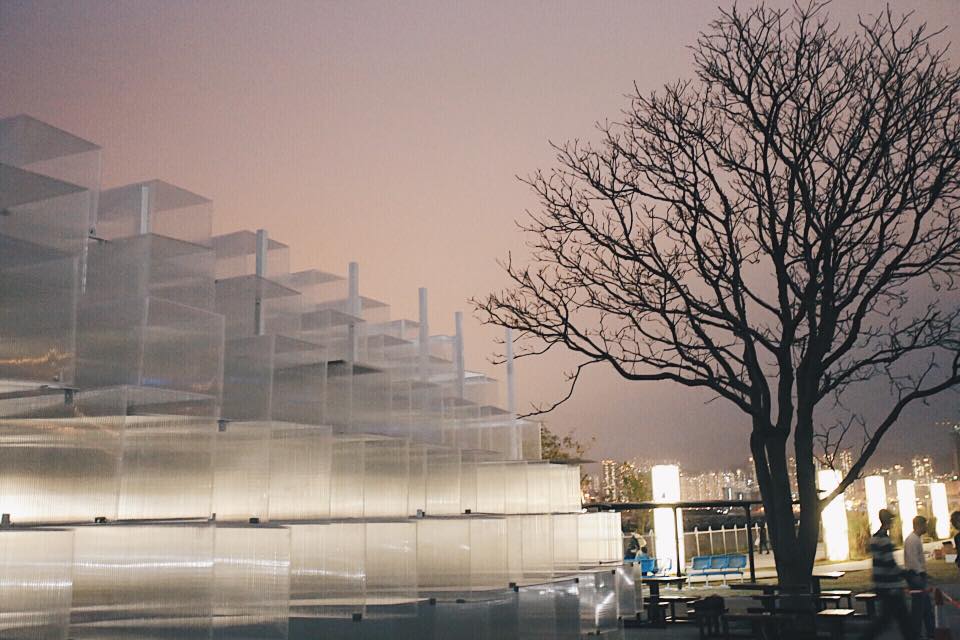 Image © Kwai Tsing Daily at West Kowloon Facebook Page / Ifung Petrelli

Image © Kwai Tsing Daily at West Kowloon Facebook Page / Ifung Petrelli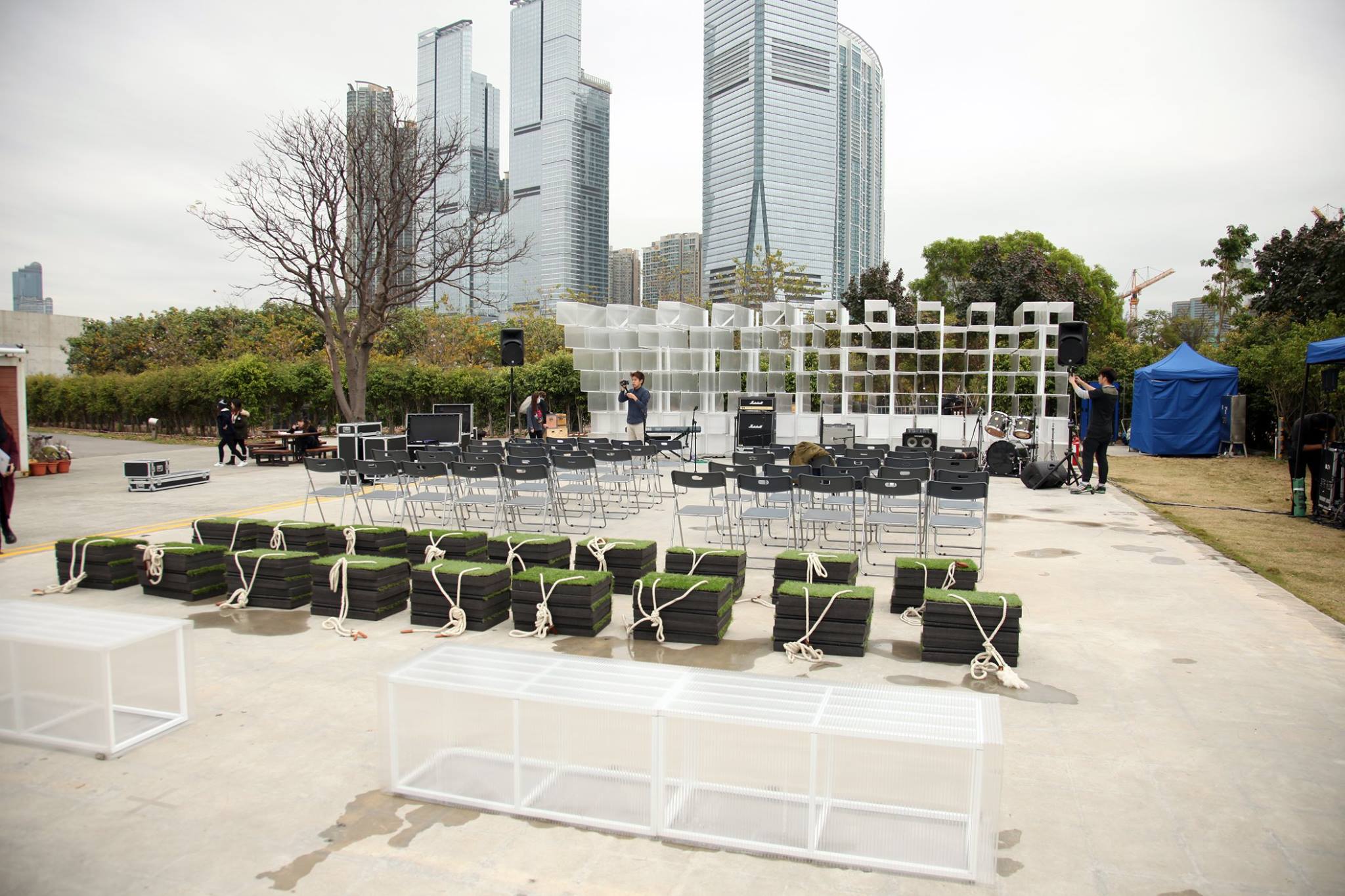 Image © Kwai Tsing Daily at West Kowloon Facebook Page / Ifung Petrelli
See the construction process of the installation in this video :
Who is HOUR25?

HOUR25 designs different media to explore space and time. By expressing architectural ideas without the presence of architecture, they use the 25th hour to reinterpret architecture beyond the architectural realm. Here are some of their works:

Wood shaving bench. Image © HOUR25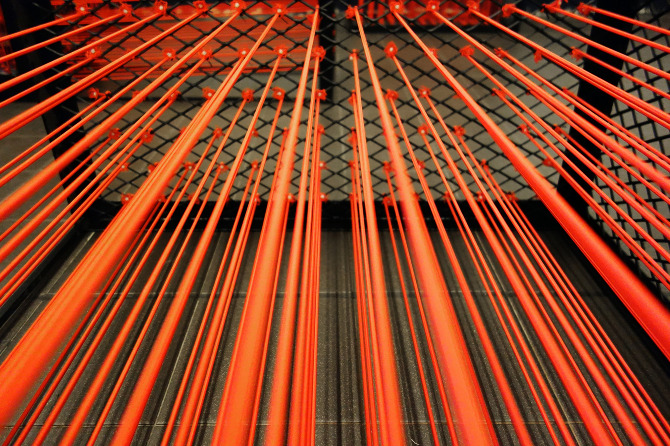 Stringfield. Image © HOUR25

Stringfield. Image © HOUR25

EmptySCape. Image © HOUR25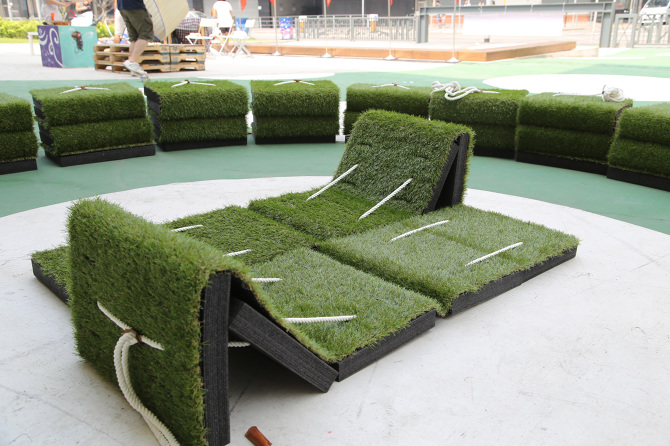 MAD // Lawn Runner. Image © HOUR25
Top Image © Kwai Tsing Daily at West Kowloon Facebook Page / Ifung Petrelli
> via mad.asia/posts/958