Grimshaw Architects unveils plans for Tirana Central Park
On September 12th, the Mayor of the Tirana, Erion Veliaj, and Grimshaw Architects presented the design of the Central Park, as part of the Tirana Master Plan. The plan of the extension of the new boulevard, designed by Grimshaw Architects, forms a link between the existing boulevard and the two large rivers of Tirana, Lana River and Tirana River.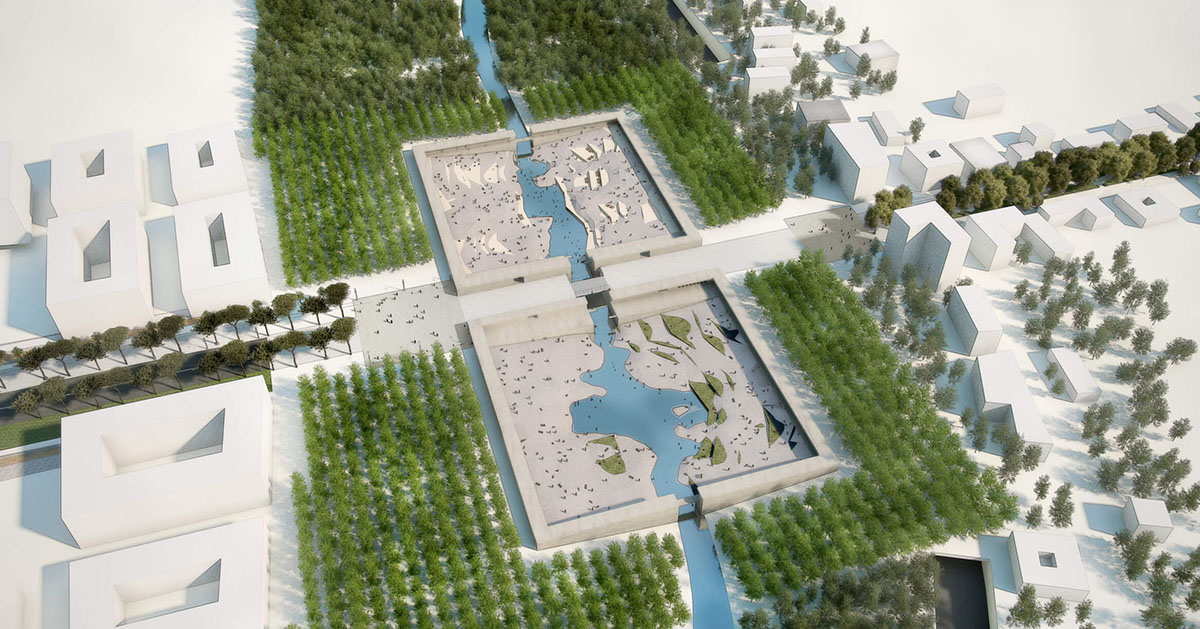 The project, comprising an area of 15 square meters, will create a series of "urban living rooms" - a reflection of the Mediterranean outdoor culture of Tirana - to connect to the new network of public spaces in the Albanian capital, and it will be the largest park of the city, about 6 times larger than Rinia Park. The river park comprises a 7km stretch of greenery including a lido and beach, offering stages for public art programmes and activities.
The project, announced in 2015 as part of a city-wide masterplan as the winner of an international competition, encompasses one-fifth of the city and it draws on the north-south axis on Skanderbeg Square by extending the existing boulevard a further three kilometres. The central park stretches along the east-west axis along the river Tirana, becoming a linear park and rejuvenating the river and the city.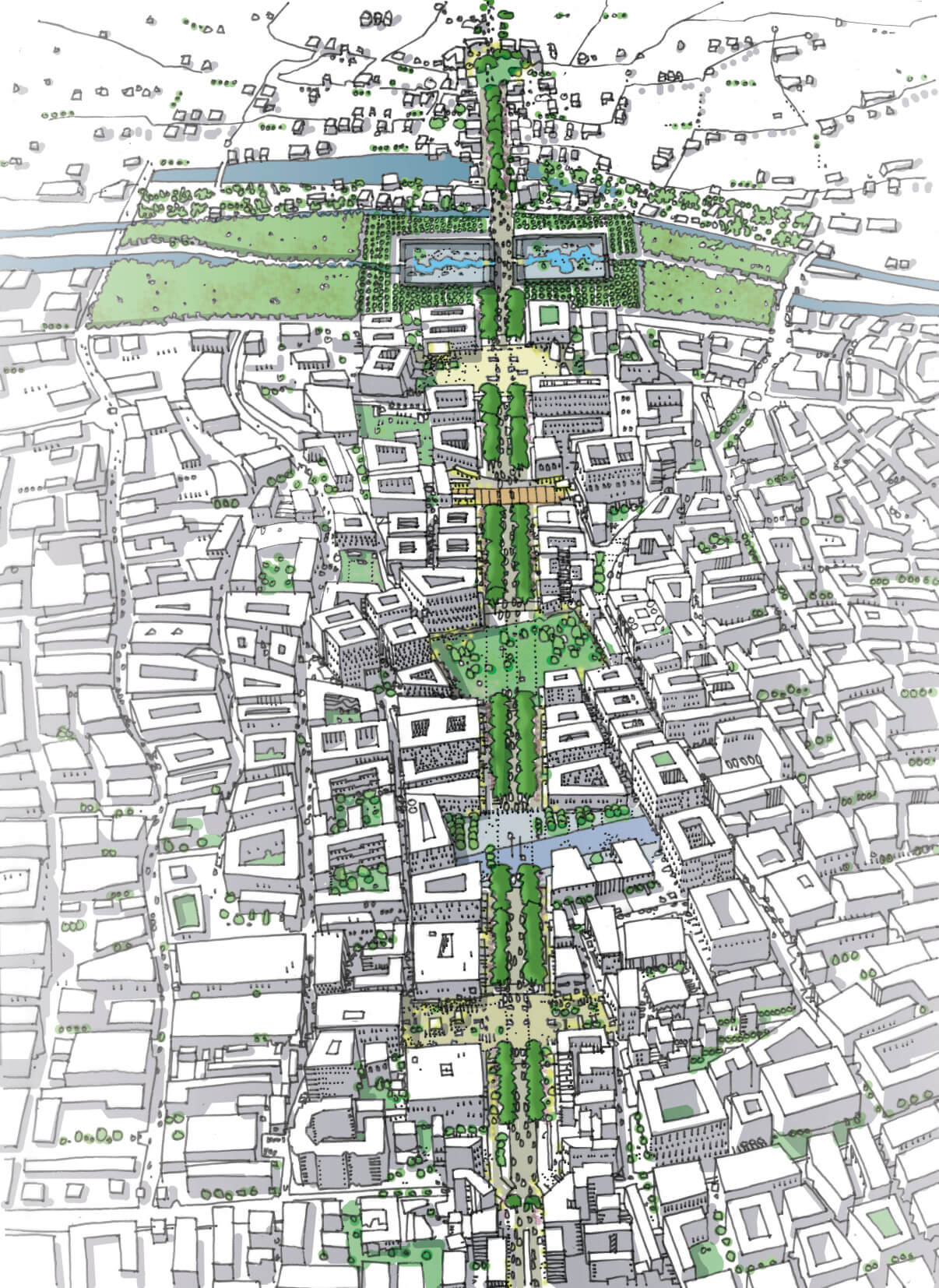 All images © Grimshaw Architects