A Tribute To Patwant Singh: The Voice Of Modern Indian Design
When we talk about the subject of Architectural Journalism in India the first name which prominently figures in our mind is that of Sardar Patwant Singh. A multifaceted personality – an architectural journalist, writer, editor, historian, publisher, conservationist, political commentator and philanthropist, he single handedly launched his first monthly publication – The Indian Builder in 1953.
The magazine was aimed to highlight the achievements and problems of newly independent India's burgeoning building industry and its vital role in national development.
Late Sardar Patwant Singh through his innumerable writings on Indian Art and Architecture has been considered the voice of Modern Indian Design
Going ahead, unveiled the famous Design magazine in 1957 which he published and edited for 31 years till 1988. It was a revolutionary magazine, first-of-its-kind in the world at that time. Design critically covered architecture, urban planning, industrial design, graphics, and the visual arts.
These subjects were the ones that, till that point of point had isolated audiences which rarely seemed to mix into each other. The magazine became a platform for the convergence of world famous architects and artists such as Peter Blake, Walter Gropius, Philip Johnson, Richard Neutra and Eero Saarinen.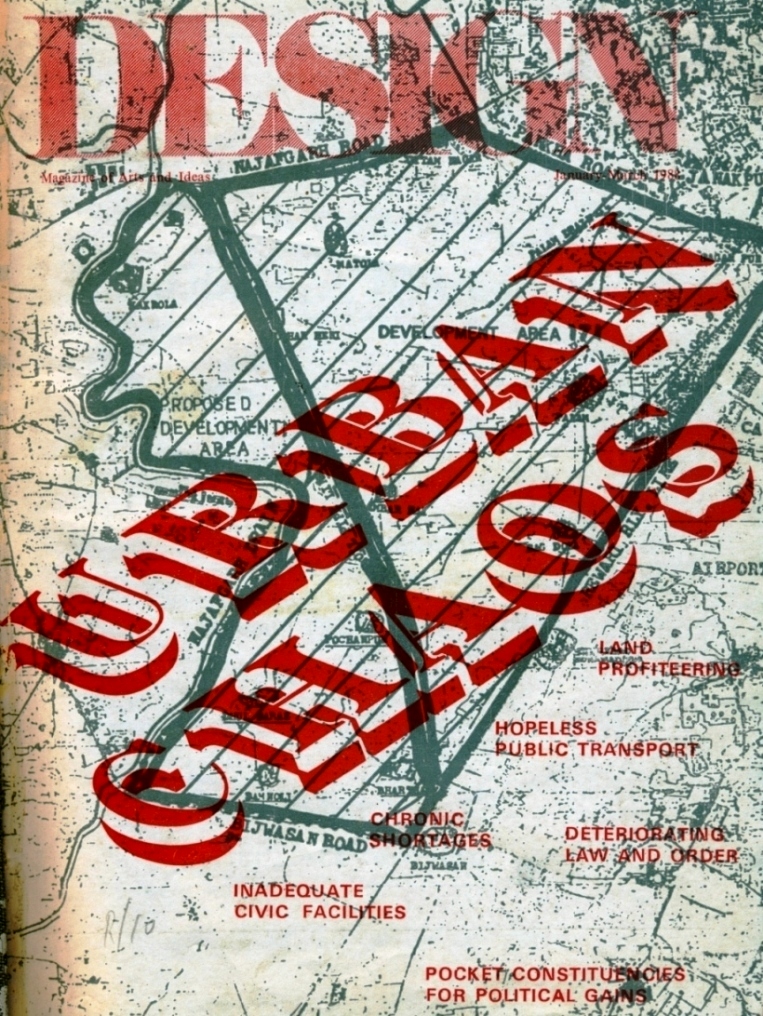 Our association with S. Patwant Singh commenced in 1985 when we were aspiring to learn architectural writing. We submitted some articles to him in 1985 for consideration to be included in Design magazine. Though we were not good at writing but somehow the contents and substance in these articles appealed to him and we were called to his Delhi office for discussion.
Perhaps to encourage us in the field of architectural writing, he guided us to rewrite the articles in the format explained to us. We happily did the rewriting and resubmitted these articles which were published in the subsequent issues of Design from 1985 to 1987. It was a matter of great privilege for young architects like us to get published in such a pioneer magazine. But to our dismay the magazine discontinued in 1988 but his blessings remained with us throughout his long journey.
S. Patwant Singh was born on 28 March 1925. He was a son of a rich civil contractor and a prominent builder of Lutyens' New Delhi. He grew up and got educated in Delhi in 1930s when Lutyens' capital was being built. Singh began his career in family business of construction and engineering. He discovered a natural ability to write at an early age.
His thinking, view points and opinions on the matters of architecture, urban design are timely recorded in the editorials of The Indian Builder and Design magazine which he published for 35 years. It is our wishful thinking that The Indian Institute of Architects (IIA) takes the initiative and gets these editorials republished in the form of a book as these editorials are truthful reporting of history of architecture in India between 1953 and 1988.
When he started the publication of Design magazine in 1957, the construction of Le Corbusier's Chandigarh was in full swing. He covered the progress and growth of the city in a befitting manner and wrote many editorials of the impact of the city on the contemporary architecture of India. In one such editorial he wrote, "Corbusier's work in this country—Chandigarh more specifically—shook India out of the architectural stupor it had been in since long. It needed that shaking. Not that India lacks design talent, but just that it was the right time to point to the possibilities which lay beyond our obsession with burgis, chattris, and domes."
"We were beginning to look on these forms as representatives of the Indian tradition, while ignoring the true definition of tradition: the creativity inherent in the sensitive temperament of people. We had a tradition of creativity we were devaluing by plagiarizing the past. Chandigarh was the catalyst which pulled us out of that rut."
Singh was a fearless thinker and writer. He was a regular contributor to the leading international newspapers, including New York Times, The Globe and Mail, The Independent, The Asian Age, Indian Express. He was known for his fearless writings and unbiased opinion as noticed in one of the articles that he wrote on New Delhi titled "Capital plans that destroy a city".
Singh's contribution to the field of architecture, urban design, and conservation of historical built environment was not limited to writing, editing, and publishing. He was also instrumental in setting up the Urban Arts Commission in Delhi.
He undertook series of discussions with the then Prime Minister Indira Gandhi in 1974, and convinced her to set up a statutory body to monitor new building projects and conserve historic structures in Delhi.
Apart from editing and publishing Design magazine, Singh has written about a dozen books on diverse topics, ranging from history, politics, and international affairs. Prominent among these are India and Future of Asia, Delhi: The Deepening Urban Crisis; The Golden Temple; The World According to Washington: An Asian View; Gurdwaras in India and Around the World.
At the time of his death Singh was working on another book, "Beyond Forgiveness: The Destruction of Delhi's Priceless Heritage". The great legend left for his heavenly abode on 8 August 2009 at the age of 84.
In spite of his very busy life, Singh was able to spare some time for philanthropy too. He also traveled to many countries like Germany, USA, UK, Sweden, Australia, Japan, Taiwan, Vietnam, Indonesia, Malaysia, and the Philippine, often as the guest of their governments.
Patwant Singh will always be remembered for the valuable contribution he has rendered to the world and especially to Indian society as a whole.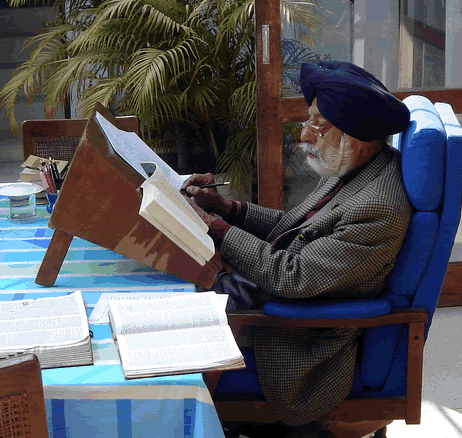 All images courtesy of Modern Regionalism
> via Modern Regionalism