India Opens Asia's Longest Twin-Tube Highway Tunnel in Jammu & Kashmir
Prime Minister Narendra Modi inaugurated Asia's longest 'Chenani-Nashri Highway Tunnel' on Jammu-Srinagar Highway recently. This bi-directional tunnel is 9.2 km long and is located in the lower Himalayan mountain range between Udhampur and Ramban in the northern State of Jammu & Kashmir.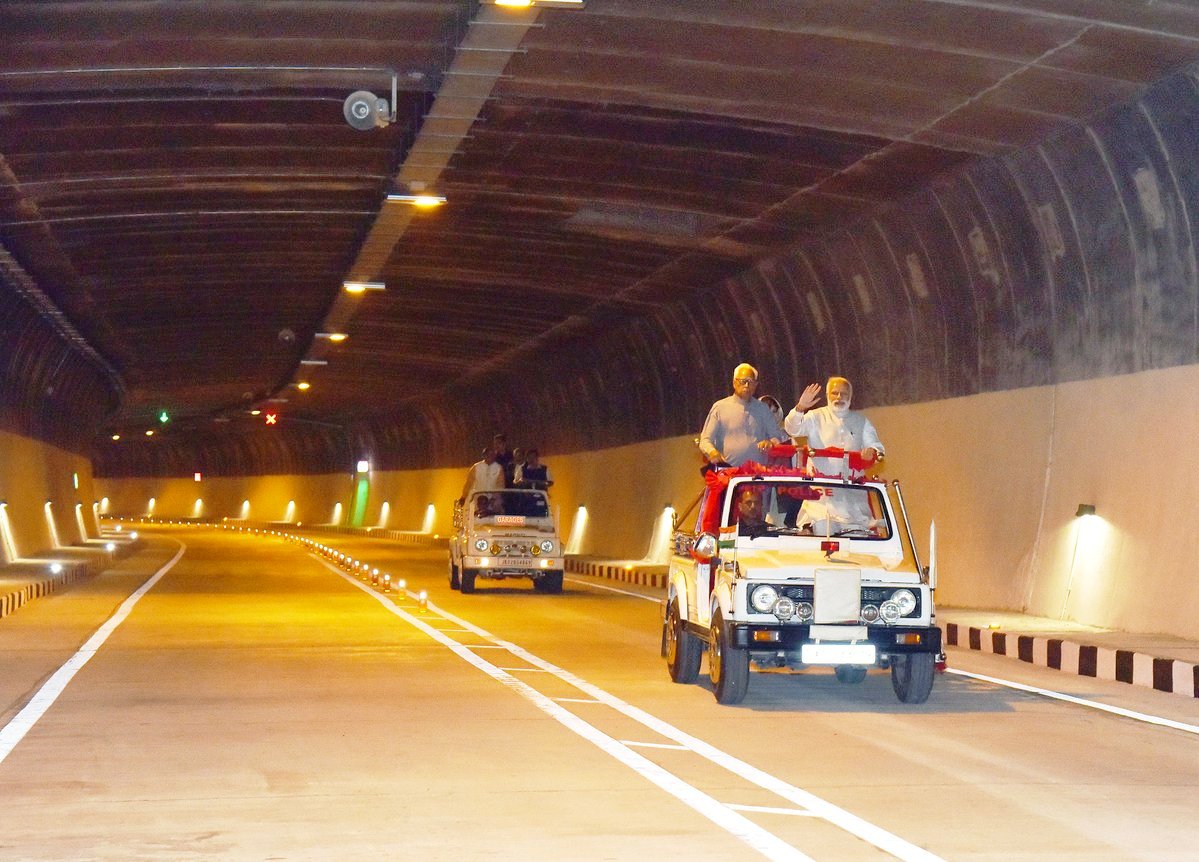 The tunnel has an elevation of 1200 metres above the sea level, and has over burden of 1100 metres which means over the tunnel there is a mountain of 1100 meters.
This tunnel is a part of 286-km-long four-lane project on the highway linking Jammu with Srinagar and it will have 12 more such tunnels. With the completion of this tunnel the distance between Jammu and Srinagar has reduced by 30 km and travel time by two-and-a-half hours.
Built at a cost of Rs 3720 crore (578 million USD) in five years, the tunnel will help in a fuel saving of approximately Rs 27 lakh (42000 USD) per day or 15 million USD annually.
The 'Chenani-Nashri Highway Tunnel' is an all-weather tunnel that ensured to offer safe passage on a route that often sees heavy traffic jams and disruptions due to landslides, snow, sharp curves, the breakdown of vehicles and accidents. It is the first highway tunnel in the country to get the world class 'integrated tunnel control system' that allows ventilation, fire control, signals, communication and electrical systems to be automatically actuated.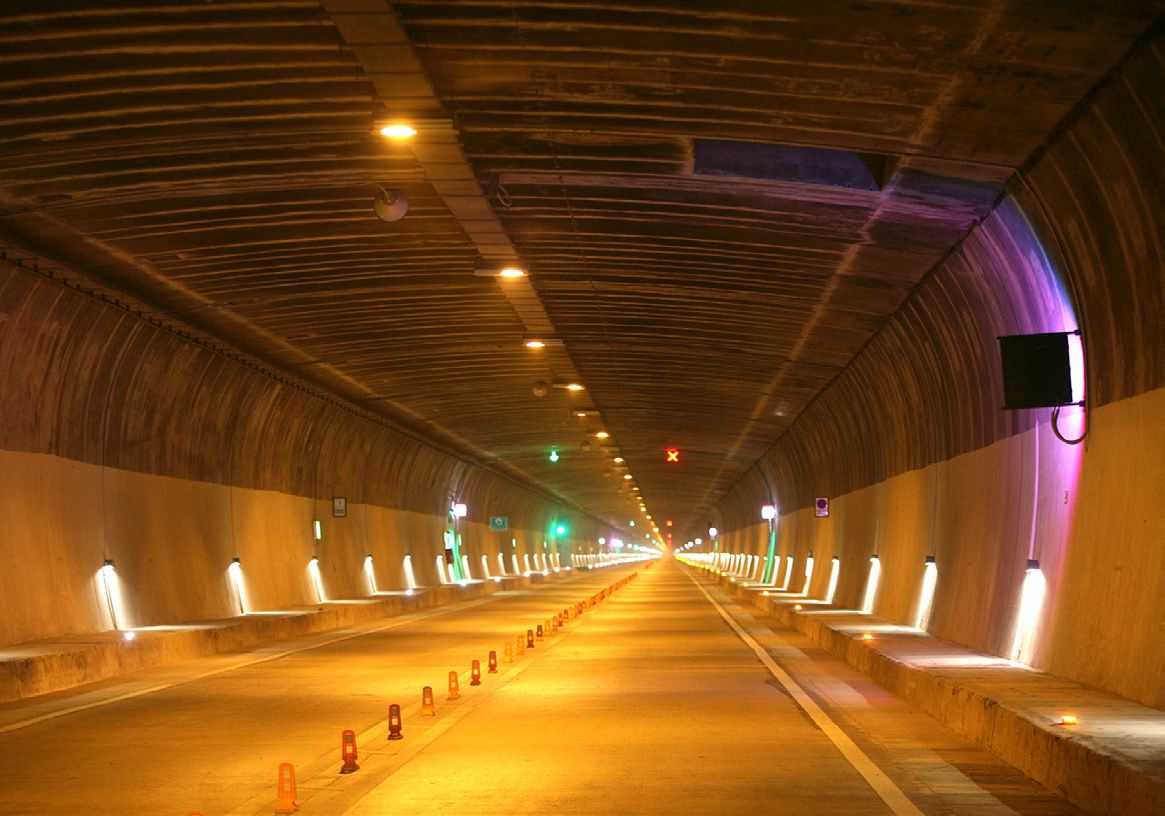 The tunnel is the first safest in India and sixth safest in the world. It is fitted with intelligent traffic mechanism, and has fully automatic smart control system and no human intervention is required for its operations.
As for safety, about 124 CCTV cameras have been installed at equal intervals of 75 metres feeding information to the operation room. The tunnel is also equipped with advanced scanners to ward off any security threat. To ensure better visibility, the tunnel has been equipped with three-tier lighting system that works round the clock.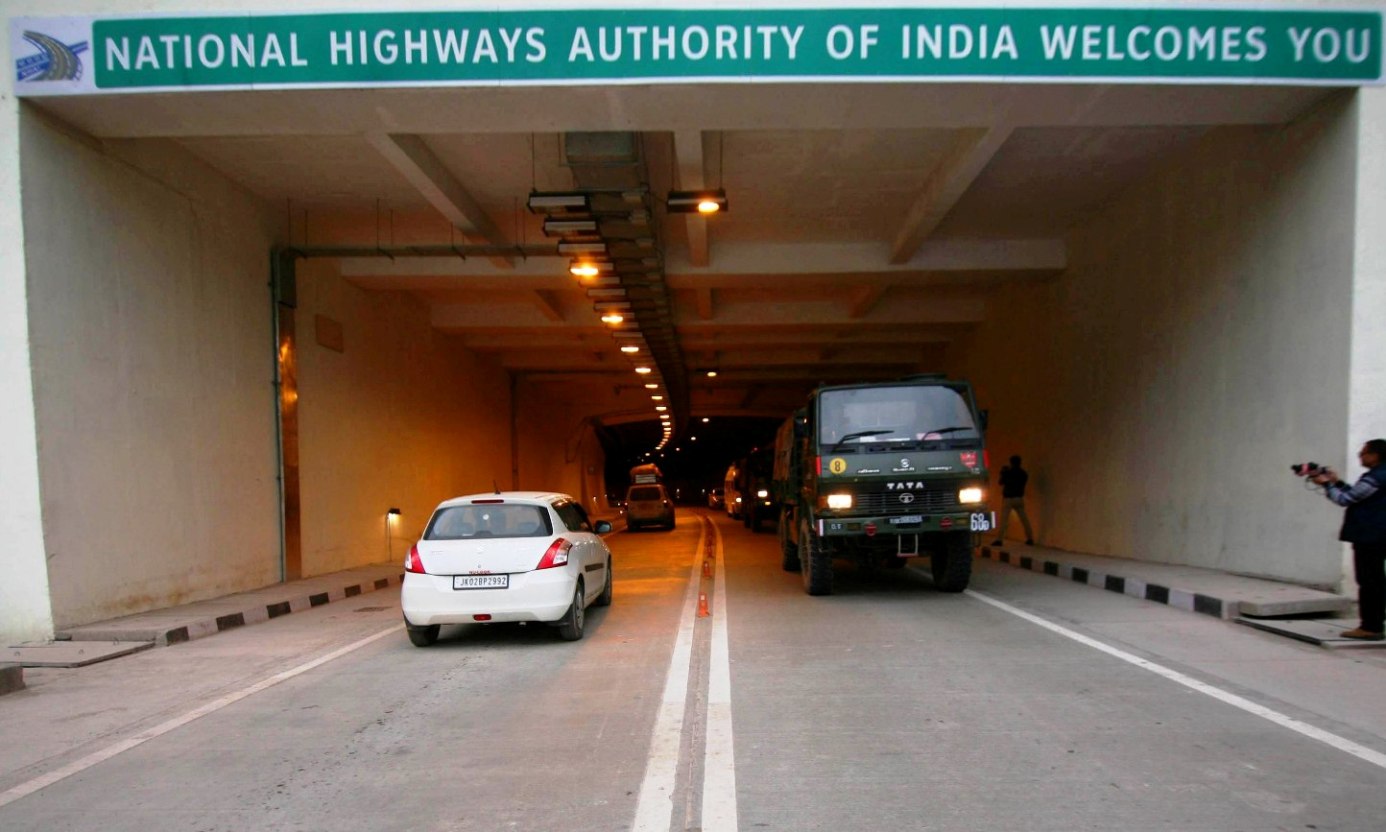 The tunnel has two tubes running parallel. The main traffic tunnel is 13 metres in diameter, and a separate safety or escape tunnel of 6 metre in diameter alongside. These two tubes, each 9.2 km in length, are connected by 29 cross passages at regular intervals along the entire length of the tunnel.
These passages add up to about 1 km of tunnel length. The main and escape tubes, plus the cross passages make up to about 19.4 km of tunnel length.
The tunnel has a special drainage system to flush out water flowing in from the mountains. It is thus completely dry. A water proofing membrane has been put behind the concrete walls, and behind this membrane there is a system which collects the water coming out from the mountains and takes it to a central drain. Once collected the water is saved for captive use such as fire fighting and construction activities.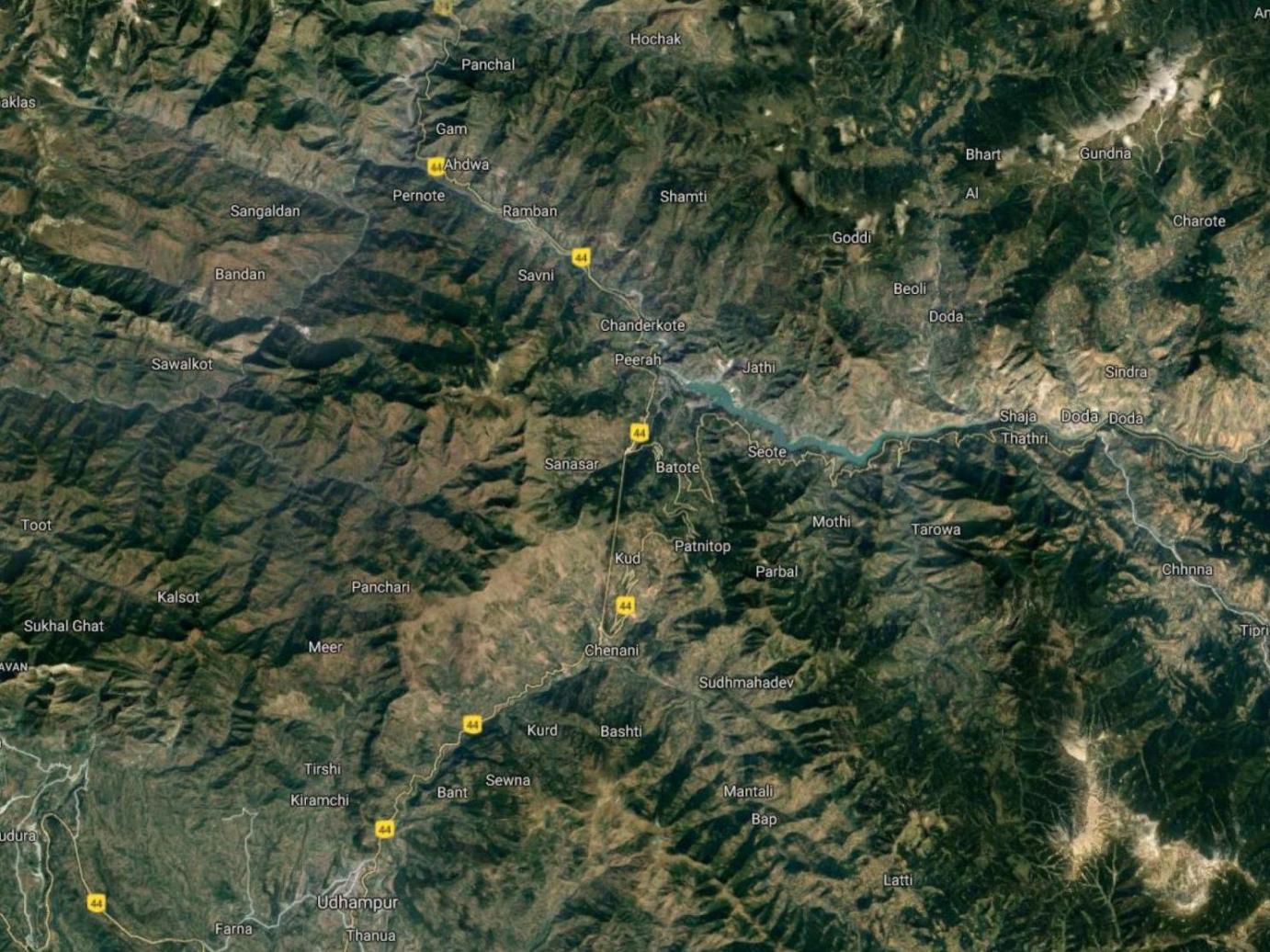 The construction of such a large project has given employment to thousands of local people as well as from across the country. Apart from this it will boost economic activity and tourism in the State of Jammu & Kashmir.
All images courtesy of Daily Excelsior, Narendra Modi/Twitter, Kashmir Reader, Okhlee, VG News, New Indian Express, Amit Bandre & Suvajit Dey, Google.
> via NDTV & Financial Express