Herzog & de Meuron completes Beirut Terraces with stratified floors
A series of layered floor plates are floating in the city of Beirut, resembling a lego-game or an imitation of architectural model supported by thin sticks-looks like a realistic collage in the city. World-renowned Swiss architects Herzog & de Meuron finally completes the 119-metre tall high-rise in the heart of Beirut, referring to the layers of the city's rich and tumultuous history.
Called Beirut Terraces, the project first designed in 2009 as part of a masterplan to rehabilitate the area. Beirut Terraces features offices and residential units in this high-rise building, in the vicinity of a new yacht marina.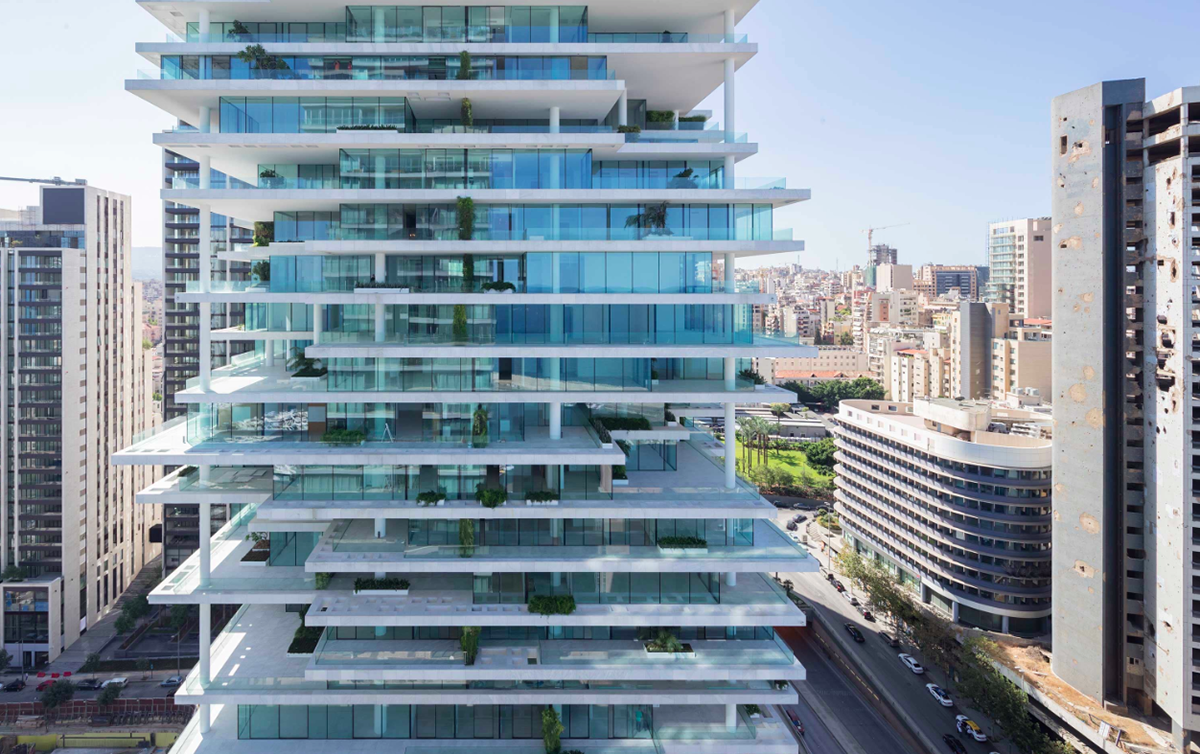 Herzog & de Meuron designed a building which has a strong architectural language and identity located within this historical context. The firm's design approaches are based on five principles; layers and terraces, inside and outside, vegetation, views and privacy, light and identity.
''The structure and appearance of the proposed building are informed with an awareness and respect for the city's past, as well as the self-confidence and optimism of contemporary Beirut,'' said Herzog & de Meuron.
Beirut Terraces are designed as vertically layered building, which means slabs of varying sizes allow for interplay between openness and privacy that fosters flexible living between inside and outside.
The studio details the building by playing with colours and materials and gives a focus on the concerted orchestration of quality materials produce a structure that is both efficient and luxurious. Careful environmental engineering and specific use of vegetation further enhance sustainability and the quality of life within the building.
The high-rise creates a stratified structure and distinguished by projecting or set back living areas that generate terraces and overhangs, light and shadow, places of shelter and exposure.
''Each unit is unique and variations in the layout of the apartments on each layer thoughtfully shape a new neighbourhood,'' said Herzog & de Meuron.
''The moderate climate of Beirut is undoubtedly one of the city's greatest assets; it makes outdoor living an integral part of Beirut's urban culture.''
The design therefore aims to cultivate this asset and incorporate it into the apartments. Indoor and outdoor spaces merge into each other so that the generous terraces truly become living spaces.''
The mix of apartments composed of different sizes and types, including multi-storey duplexes, are distributed throughout the building, offering a variety of conditions to meet each tenant's needs and provide each level with a unique identity. The apartments generally consist of three areas: a public reception area, a private living space, and a service area.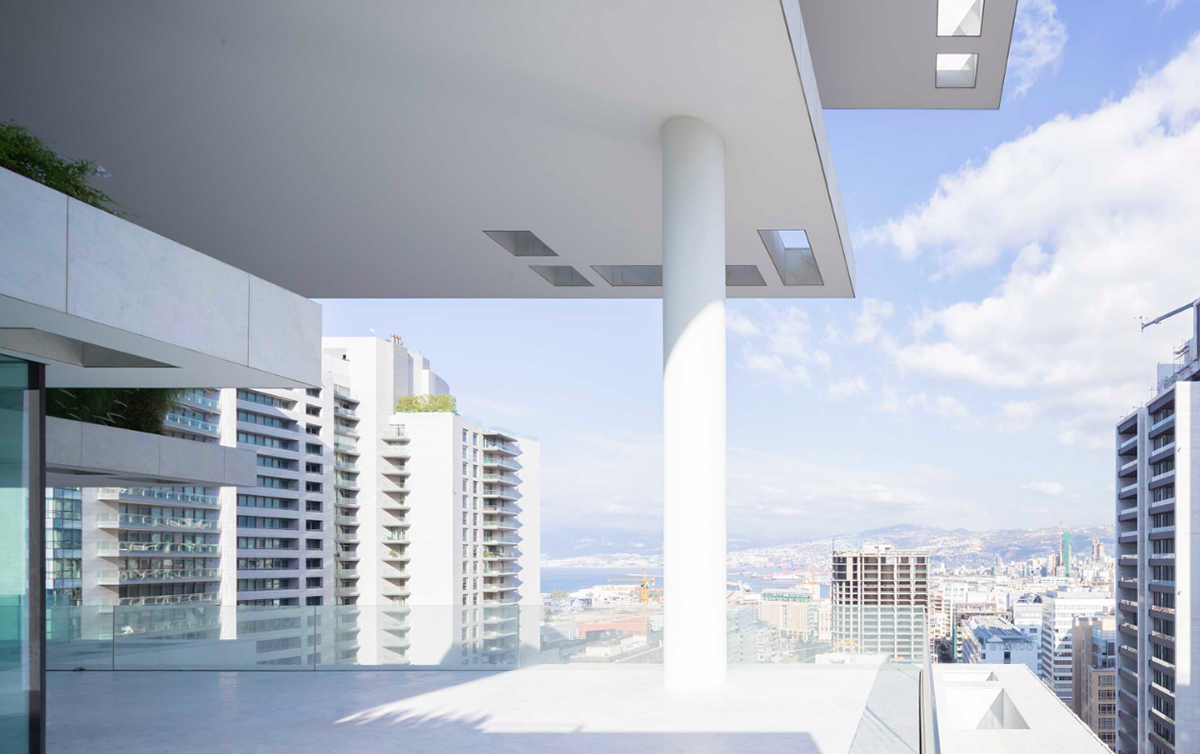 For the structure, Herxog & de Meuron proposes differentiations for the building volumes and maintains reasonable building ratio, the tower is made of five modular floors, repeated in different combinations. The structure is arranged by its core and a regular column-grid that spans up to 14.7 metres.
The walls of the apartments are not structural and their arrangement is open to future flexibility. Each quarter of the tower has its own lobby with elevators serving no more than two apartments at a time. For greater efficiency, two lobbies share service elevators, MEP risers, and fire escapes. Beirut Terraces' design phase started in 2009 and completed 2016.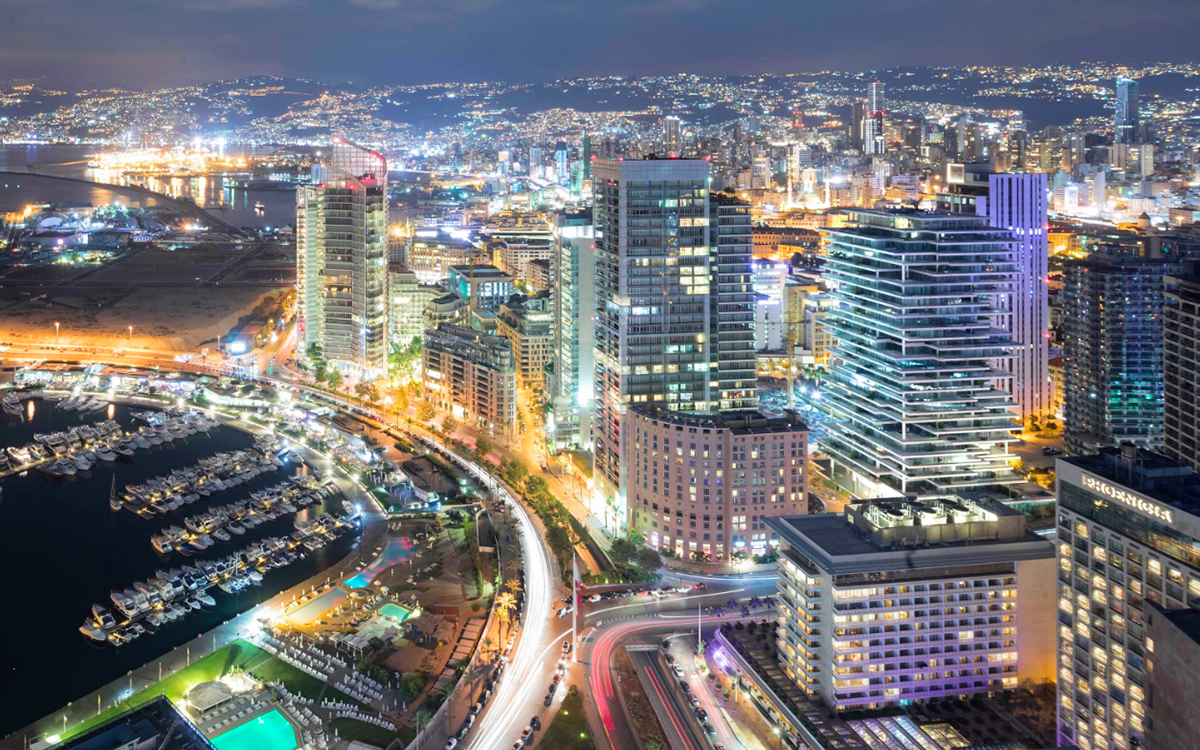 Project facts
Project name: Beirut Terraces
Location: Beirut, Lebanon
Time: 2009-2016
Architect: Herzog & de Meuron
Herzog & de Meuron Team:
Partners: Jacques Herzog, Pierre de Meuron, Stefan Marbach (Partner in Charge)
Project Team: Tobias Winkelmann (Associate, Project Director), Ursula Hürzeler (Project Manager), Claudia Winkelmann (Project Manager)
Alexandria Ålgård, Claire Clément, Dorothee Dietz, Corina Ebeling, Joris Fach, Dara Huang, Julia Jamrozik, Hamit Kaplan, Johannes Kohnle, Yusun Kwon, Christina Liao, Samuel Nelson, Kevin Peter, Yann Petter, Daniel Rabin, Susanna Rahm, Mónica Sedano, Raha Talebi, Antonia Weiss, Léonie Wenz, Thomasine Wolfensberger.
Client: Benchmark Development SAL, Beirut, Lebanon
All images © Iwan Baan
> via Herzog & de Meuron