Shigeru Ban wins 2017 Mother Teresa Memorial Award for Social Justice
Acclaimed Japanese architect Shigeru Ban has been named as the winner of the 2017 Mother Teresa Memorial International Award for "social justice", Ban will be the first Japanese architect winning this prestigious prize so far.
The prize was established by the Harmony Foundation in 2005 to honor individuals and organisations who aim to promote peace, harmony and social justice.
Socially minded architect Shigeru Ban was recognised for his activities in disaster areas in many parts of the world. Ban was described as a "disaster relief" architect, whose many projects included to quickly set up temporary structures in disaster-hit areas.
Aspen Art Museum in USA. Image © Michael Moran / OTTO
The award is described as "a platform for felicitating people who relentlessly seek peace and encourage everyone to lend a helping hand to those in need," which has previously been given to Pakistani education activist Malala Yousafzai, who won the Nobel Peace Prize in 2014, and the Dalai Lama.
Ban, 60, is best known for his humanitarian architecture that aims to install temporary structures in many disaster areas by using local materials and construction techniques, with local efforts and volunteers. The architect's humanitarian efforts have began in Rwanda in 1994 - the architect built a series of paper tube shelters to provide better living conditions for refugees, and in order to alleviate the suffering in this area.
Cardboard Cathedral in New Zealand. Image © Bridgit Anderson
Ban's human-centred projects continued in 1995 after great Hanshin earthquake hit Japan. The Paper Log House in Kobe, Japan (built 1995) is one of Ban's most well-known projects. Onagawa's Container Temporary Housing is another disaster relief project of the architect built on a baseball field in Onagawa—a coastal town of 10,000 residents situated at the North-East side of Japan.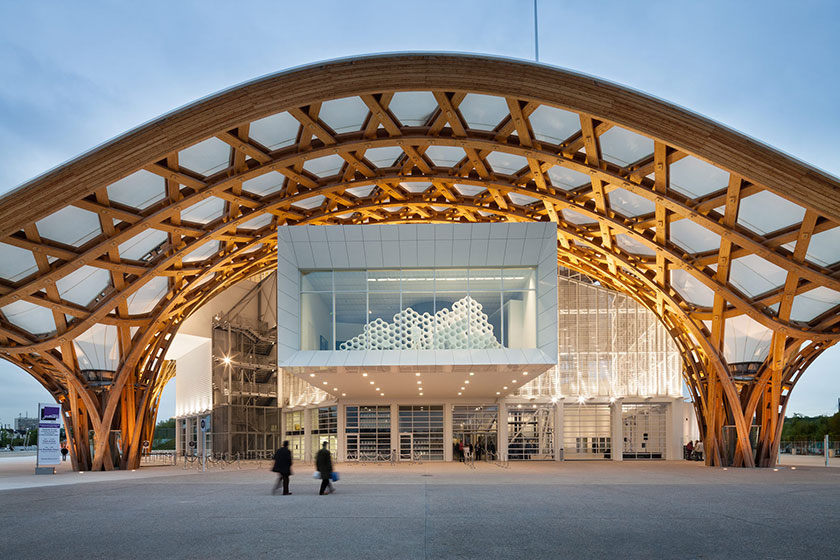 Centre Pompidou-Metz in Metz, France. Image courtesy of Designmade inJapan.
Over the course of many years, the Japanese architect travels to many disaster countries of the world to build simple, temporary and low-cost structures including Japan, Philippines, Ecuador, Kenya and China. More recently, Ban signed an agreement to design new homes for thousands of refugees in Kenya.
Shigeru Ban Architects, Paper Log House, Kobe, Japan, 1995. Image © Hiroyuki Hirai, courtesy of Shigeru Ban Architects
"Shigeru has made our world a better place through his architectural prowess," said the harmony foundation, the organization behind the award. "His commitment to humanitarian causes through his disaster relief work is testimony that innovation and compassion is not limited by budget."
Paper Log House in Cebu, Philippines, 2014. Image courtesy of Shigeru Ban Architects
Shigeru Ban will receive his prize at an award ceremony held on December 10, 2017 in Mumbai, India. Ban will also give a lecture titled "Works and Humanitarian Activities" on December 9 in Hotel Marigold, Ameerpet, Hyderabad, India, as part of the award programme.
Shigeru Ban runs his main office in Tokyo and Shigeru Ban Architects has offices in Paris and New York.
Top image courtesy of Shigeru Ban Architects