"We should develop critical discourses on the apertures of performance" says Rafael Viñoly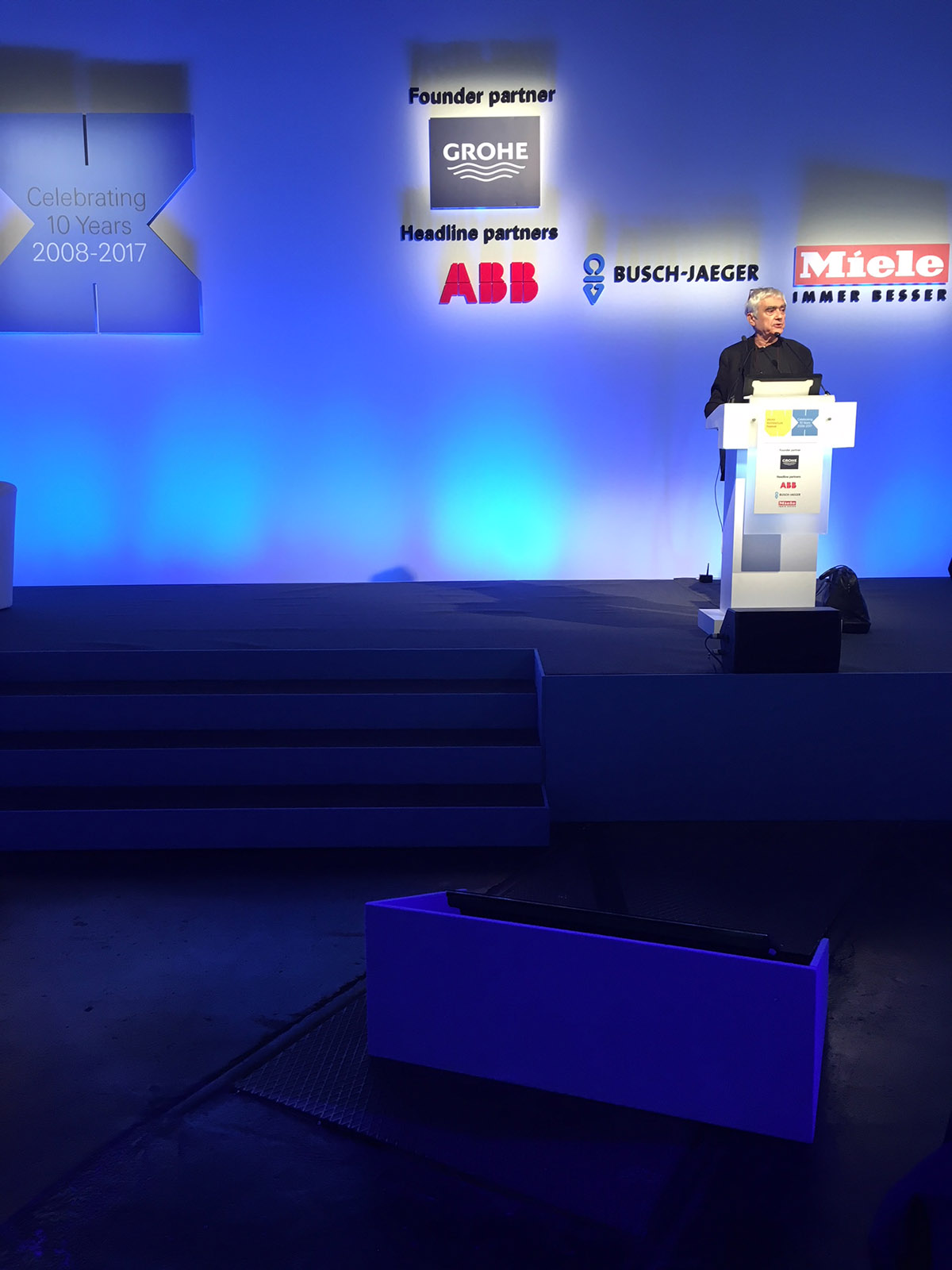 Uruguayan architect Rafael Viñoly, founder of Rafael Viñoly Architects has opened this year's World Architecture Festival with a special keynote in Arena, Berlin. The architect's lecture has evaluated the theme of Performance as a holistic approach, particularly focusing on education, criticism over performative spaces and ways of evaluating design and process in multiple way.
The World Architecture Festival's this year's theme has been chosen as "Performance" and all sessions, keynote speeches and lecture will be around this topic tackling with negative and positive aspects, subtitles and various sub-parameters of this performative issue in architecture.
Paul Finch, Program Director, and Rafael Viñoly
Taking place as a former super-jury chair at the WAF last year, Rafael Viñoly has discussed the notion of Performance through conceptual framework of various design - explaining that how does the concept of performance apply his varied work?. Viñoly explained in detail that how does projects range from the Tokyo Forum complex include a temporary mobile performance space he is designing in Berlin.
Speaking about various notions of Performance in wider sense subtitled as "Performance as space, time and architecture, the architect emphasised that "we should develop the boundaries of performance and it shouldn't be thought as specialisation on just one issue".
"We should develop a critical discourse or maybe redefine the subject in each case in order to avoid some sort of superficial conditions that we try to create unintentional way."
"If we defend that a space should be used for all, then we should evaluate the issue of performance in all levels," he added. "The issue of performance is completely promoted over wrong enterprises."
World Architecture Community is media partner for this year's World Architecture Festival. Read on for more information about the seminar programme and awards shortlist...
All images © WAC