WAF announces first category winners for 2017
World Architecture Festival, the world's largest international architectural event, opened today in Berlin. The first day's Awards category winners include a floating building on a mountain top, a hardwood 'smile' sculpture in London, a Turkish dairy factory and a Palestinian Museum.
The Civic - Future Projects category winner was Consulate Building, Staff Housing and School complex, in Karachi, Pakistan by edgeARCH. Judges praised the practice for the project's "clear conceptual logic and civic presence", commenting that it "will hopefully act as a paradigm for a new and more enlightened consular typology."

The Civic and Community - Completed Building category was won by Eriksson Furunes + Leandro V. Locsin Partners for their Streetlight Tagpuro project in the Philippines. Alexander Eriksson Furunes was invited back together with his two partners Sudarshan Khadka and Jago Boase to rebuild the NGO Streetlight's office, orphanage and study centre after the original premises were devastated by a Typhoon in 2013.
WAF sees over 2,000 international architects descend upon its venue Arena Berlin this week.

Tomorrow will see another set of category winners announced, before WAF culminates with the glittering Gala Dinner and Awards Ceremony where the winners of the World Building, Interior, Future Project and Landscape of the Year will be announced.

Running alongside WAF is its sister event INSIDE which will showcase 2017's most ground- breaking interiors projects. Visitors to INSIDE will be able to view this year's best in class interiors nominations from leading practices and designers across four continents.
See the full list of first category winners of WAF Day One:
House - Completed Buildings Winner: Vo Trong Nghia Architects, Binh House, Ho Chi Minh City, Vietnam
House - Completed Buildings Highly Commended: Hiroshi Nakamura & NAP, Finding Rainbows, Tokyo, Japan
Housing - Completed Buildings Winner Sponsored by GROHE: Marc Koehler Architects, Superlofts Houthaven, Amsterdam, Netherlands
Housing - Completed Buildings Highly Commended Sponsored by GROHE: Peter Salter Associates, Walmer Yard, London, United Kingdom
Production, Energy & Recycling - Completed Buildings Winner: Slash Architects and Arkizon Architects, The Farm of 38-30, Afyonkarahisar, Turkey
Sport - Completed Buildings Winner: HKS, U.S. Bank Stadium , Minneapolis, United States of America
School - Completed Buildings Winner: Andrew Burges Architects, East Sydney Early Learning Centre, Sydney, Australia
Civic & Community - Completed Buildings Winner: Eriksson Furunes + Leandro V. Locsin Partners, Streetlight Tagpuro, Tacloban, Philippines
Civic & Community - Completed Buildings Highly Commended: Neri&Hu Design and Research Office, Suzhou Chapel, Suzhou, China
Competition Entries - Future Projects Winner: Pilbrow & Partners, New Cyprus Archaeological Museum, Nicosia, Cyprus
Competition Entries - Future Projects Highly Commended: Sweco Architects , Öresund City – a new European metropolis by 2030, Malmö, Sweden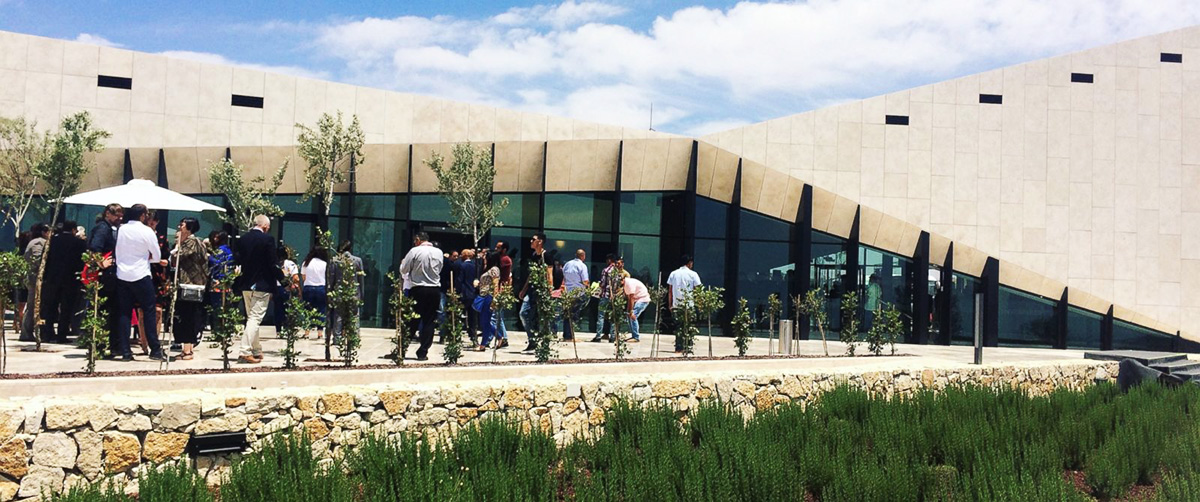 Culture - Completed Buildings Winner: Heneghan Peng Architects, The Palestinian Museum, Birzeit, Palestine
Culture - Completed Buildings Highly Commended: Neri&Hu Design and Research Office, New Shanghai Theatre, Shanghai, China
Office - Future Projects Winner: Vo Trong Nghia Architects, Viettel offsite studio, Hanoi, Vietnam
Office - Future Projects Highly Commended: Pilbrow & Partners, The Market Building, Wood Wharf, London, United Kingdom
Civic - Future Projects Winner: edgeARCH, Consulate Building, Staff Housing & School Complex, Karachi, Pakistan
Civic - Future Projects Highly Commended: Belatchew Arkitekter, Ethiopian Church, Stockholm, Sweden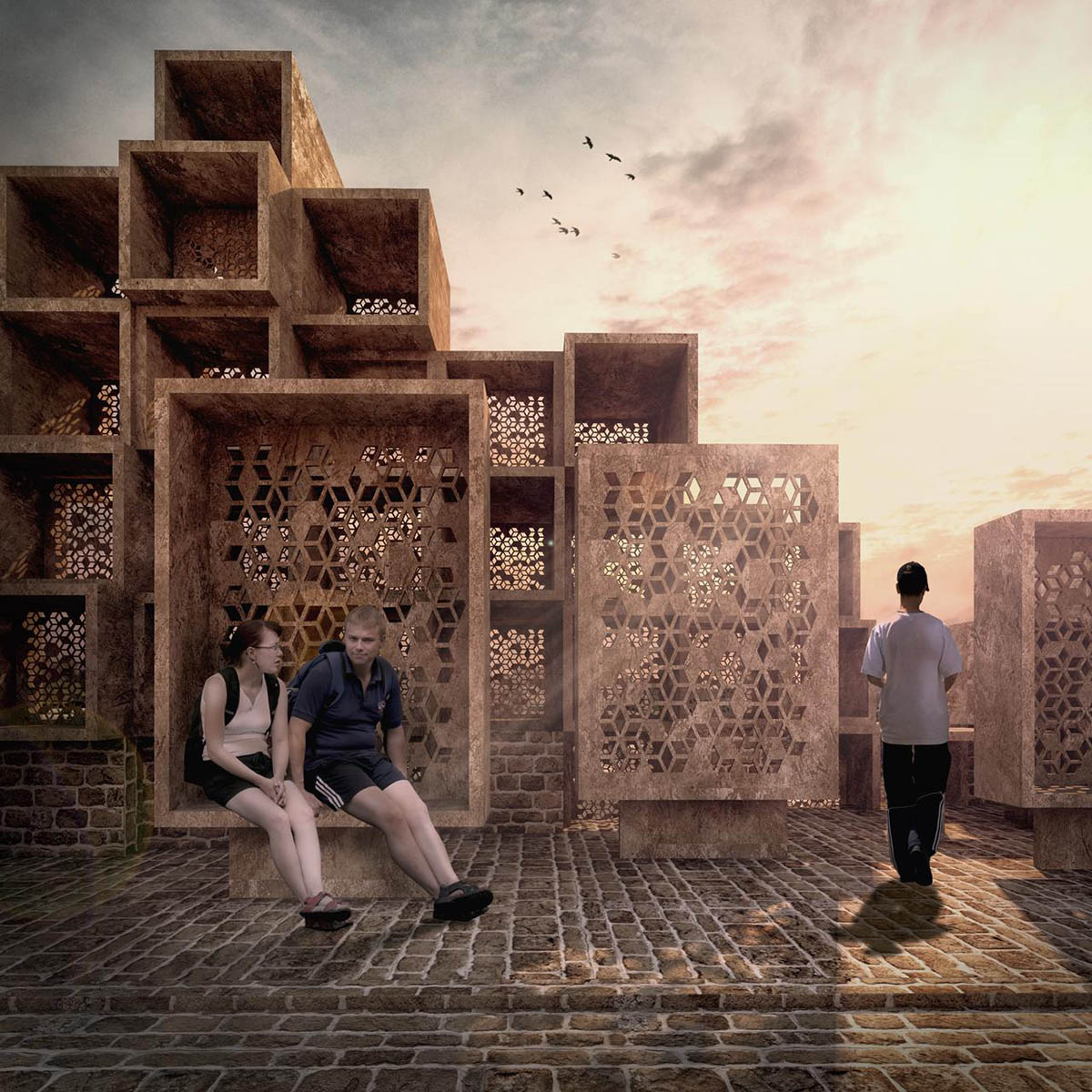 Infrasructure - Future Projects Winner: Sanjay Puri Architects, The Bridge, Ras, India
Office - Completed Buildings Winner: Nikken Sekkei, Co Op Kyosai Plaza, Tokyo, Japan
Office - Completed Buildings Highly Commended: Francis-Jones Morehen Thorp, EY Centre, 200 George Street, Sydney, Australia
New & Old - Completed Buildings Winner: The Chinese University of Hong Kong, Post-earthquake reconstruction/demonstration project of Guangming Village, Zhaotong, China
New & Old - Completed Buildings Highly Commended: studioMilou, Le Carreau du Temple, Paris, France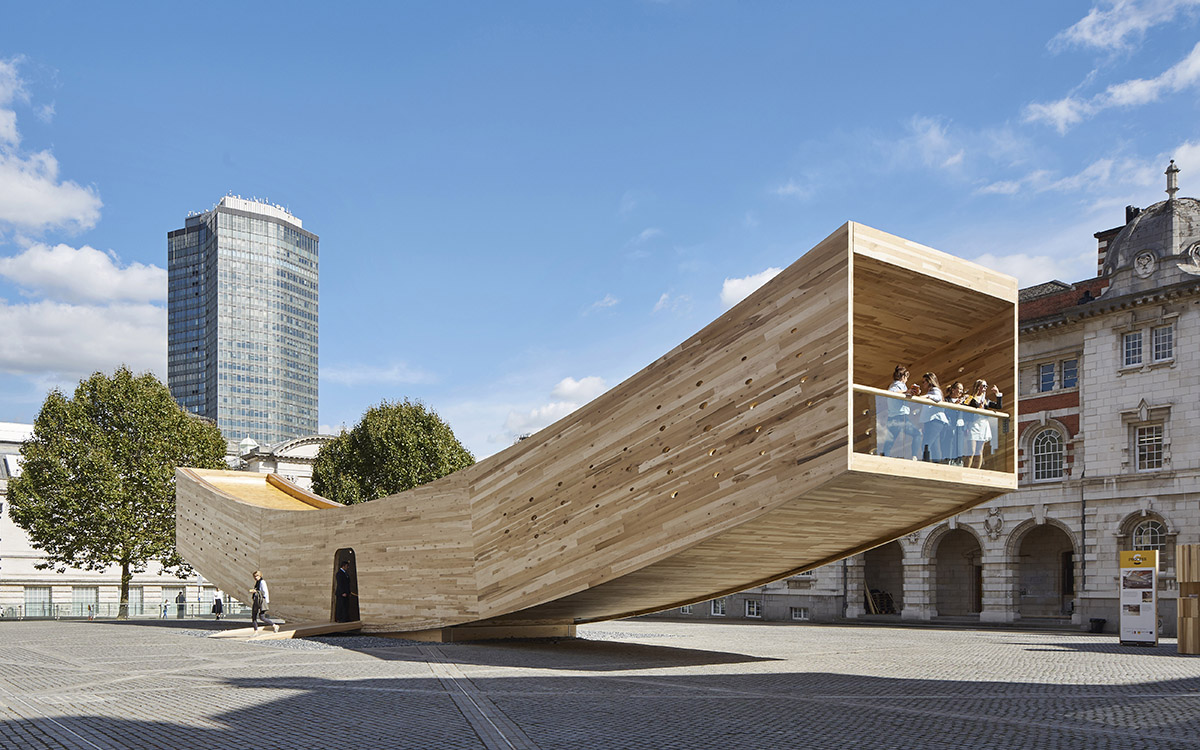 Display - Completed Buildings Winner: Alison Brooks Architects, The Smile, London, United Kingdom
Display - Completed Buildings Highly Commended: Batlle i Roig Arquitectura, Insect Hotel, El Masnou, Barcelona, Spain
Health - Future Projects Winner: Magi Design Studio, Desa Semesta, Bogor, Indonesia
Health - Future Projects Highly Commended: Boogertman + Partners Architects/Geyser Hahn Architects, New Sight Eye Clinic, Quesso, Shanga, Republic of Congo
Experimental - Future Projects Winner: 3deluxe Transdisciplinary Design, Sharjah Observatory, Mleiha National Park, Sharjah, United Arab Emirates
Leisure Led Development - Future Projects Winner: Tabanlioglu Architects, Bodrum Loft, Bodrum, Turkey
Leisure Led Development - Future Projects Highly Commended: Hypothesis, Krahm Restaurant, Chiang Rai, Thailand
All images courtesy of WAF
> via WAF