MVRDV's mixed-use centre will feature giant letters addressing to Graffiti culture in Munich
MVRDV has started construction on a new mixed-use centre located in a former industrial site of Munich, Germany. The project - called WERK12 - brings a radical design approach to the new design by inserting new artful design elements on the facade, the use of new materials, technological features for flexible spaces.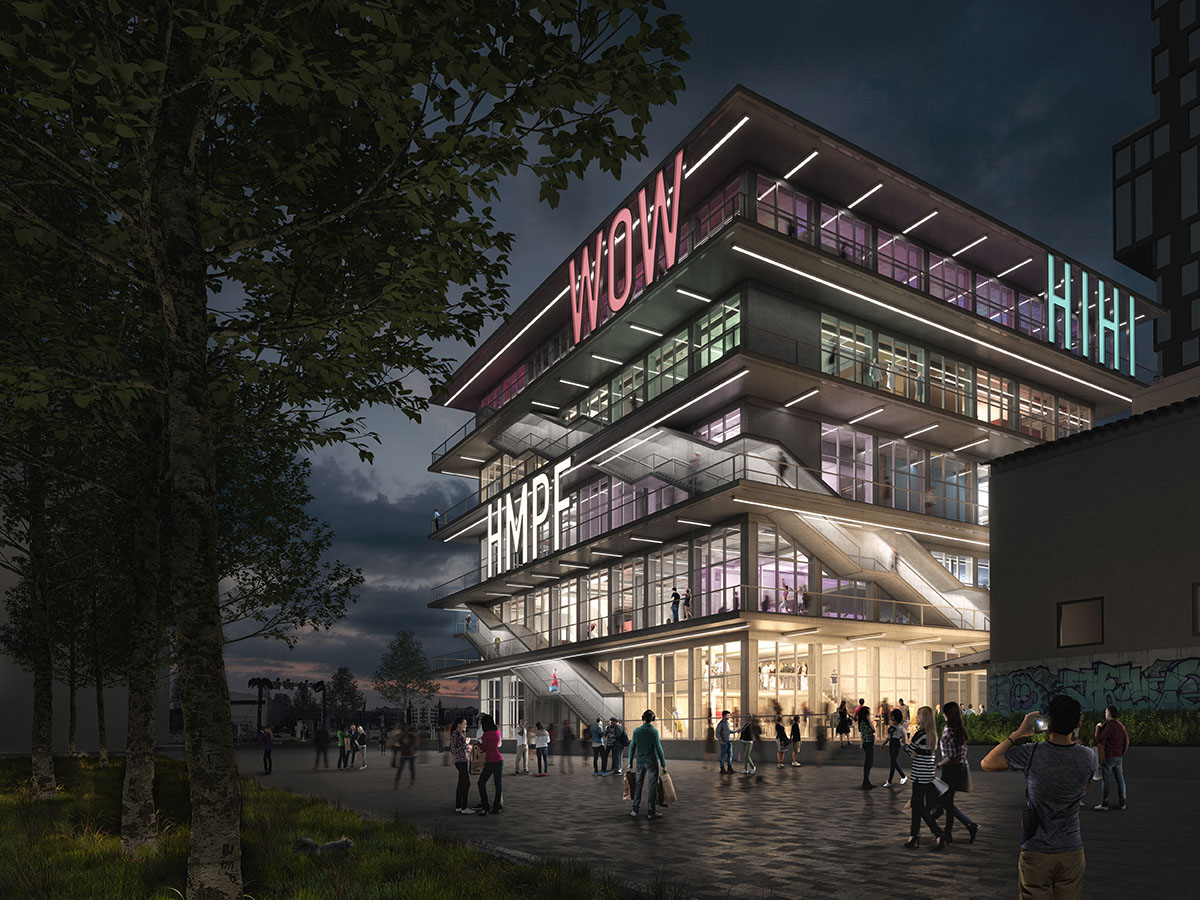 The transparent 9,600m2 mixed-used building is located on a former industrial site in Munich's new emerging area, Werksviertel, close to the historic city centre and right next to the city's east railway station. Commissioned by OTEC, the multi-layered building consists of a combination of diverse programs including sports, work, gastronomy, and entertainment, emerging from a former manufacturing site.
Integrating past design elements with present and innovative design language, the design scheme is inspired by its industrial heritage, a former Pfanni food factory - it will also become part of a lively and dynamic urban district.
The highly-expressive building features 5-metre tall letters designed by local artists Engelmann and Engl, which will scream on its glass facade gently. This specially-designed artwork of expressive words are addressing to Graffiti culture that has been present in the area for years and rather than actual spell words. "They display the emotional qualities of the building with 'AAHHH', 'OH', 'WOW', 'HI HI' and 'PUH'," said MVRDV.
"The ultimate contrast happens at night when with a lit up façade, the building becomes luminous showing off its inner functions," added the firm.
The project is developed as part of a 40-hectare urban regeneration masterplan to create around 1,200 new homes and up to 7,000 new jobs. The building will involve loft-style offices, restaurants, a skyline swimming pool, sports facilities and day to night time entertainment and the new Concert Hall Munich will be located in Werksviertel Mitte in the coming years.
"WERK12 is totally unique and entirely new for Munich and is a strong contrast to the historic centre just ten minutes away," says Jacob van Rijs, MVRDV co-founder.
"It is a flexible and completely user adaptable building with spaces that can transform over time with bold and expressive texts on the façade are visible from a distance. This transparent building becomes a new focal point on the new Plaza that will form the heart of the Werksviertel," he added.
"The challenge here was to draw inspiration from an old informal and industrial heritage and create a new, flexible and multi-layered building suited to different users, whilst maintaining well-lit and airy industrial spaces. All five floors have a ceiling height of more than 5 meters which allows for split levels. A pool located on level three offers panoramic views of the city," said MVRDV.
"The main circulation is through stairs that wrap around the building from street level, leading to an elevated public route in the skies. The buildings core and fire escapes are on the outside and allow deep and flexible spaces inside. A contemporary warehouse for individual use."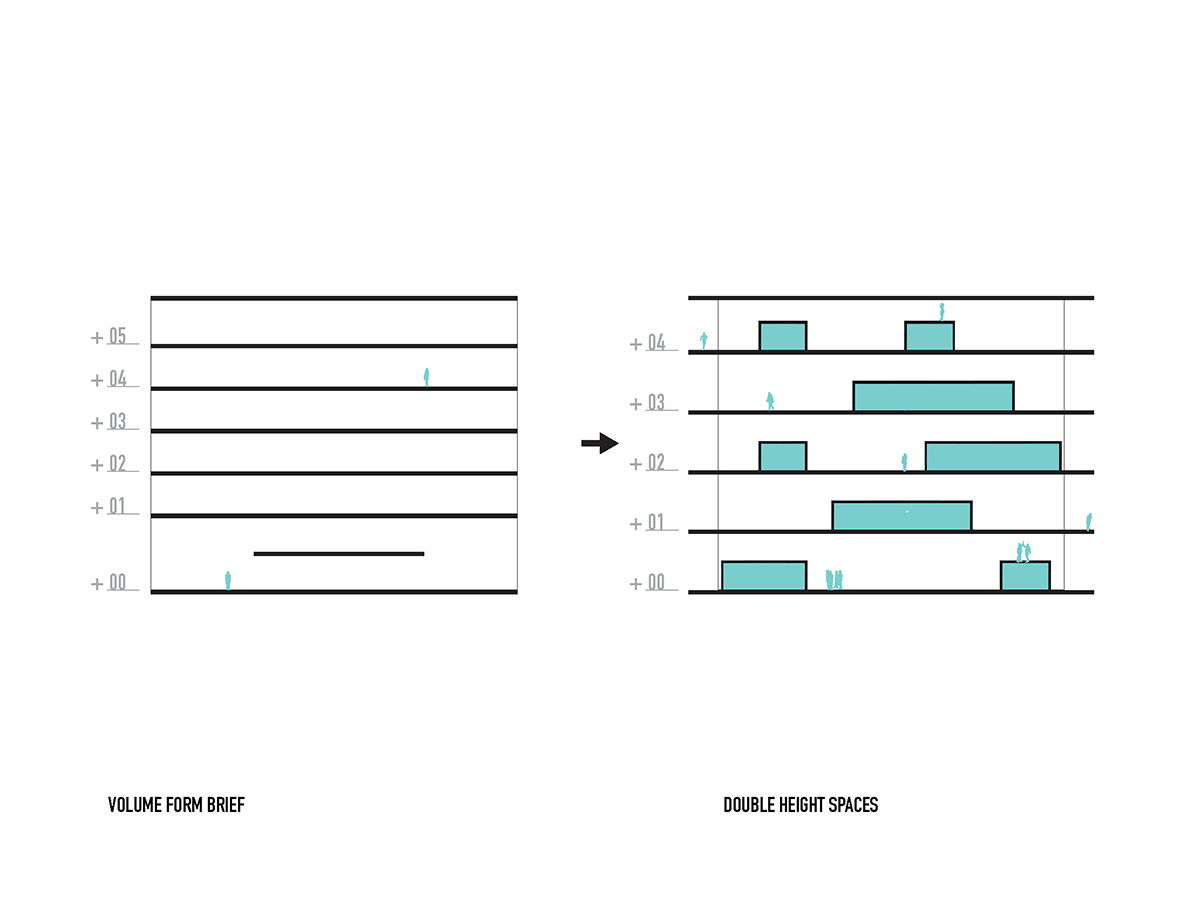 WERK12 is conceived to be a transparent reincarnation of industrial times as the city of Munich looks to the future. The building allows for maximum daylight due to bring open spaces and high ceilings combined with airy and flexible spaces that can be adapted over time. The panoramic stairs are linked to 3.25 meter wide terraces surrounding each floor generating shading, outdoor activities and circulation at the same time.
MVRDV is working with co-architect N-V-O Nuyken von Oefele Architekten BDA, Munich on design, Wolf + on structural engineering and Teuber + Viel on MEP.
The project is the firm's third in the city following completions of Barcode House, a private residence, Unterföhring Park Village, a 23,000-square-metre flexible office park. The project is expected to be completed in February 2019.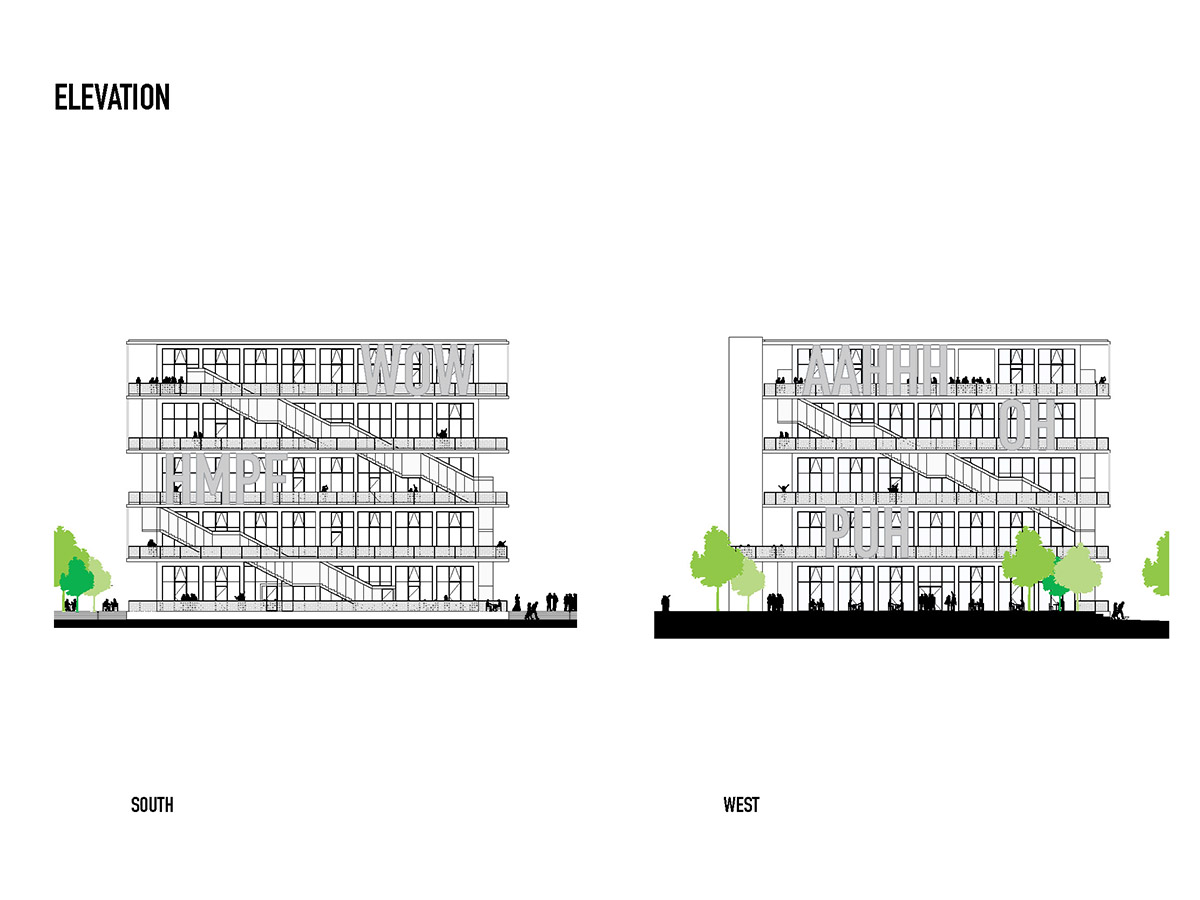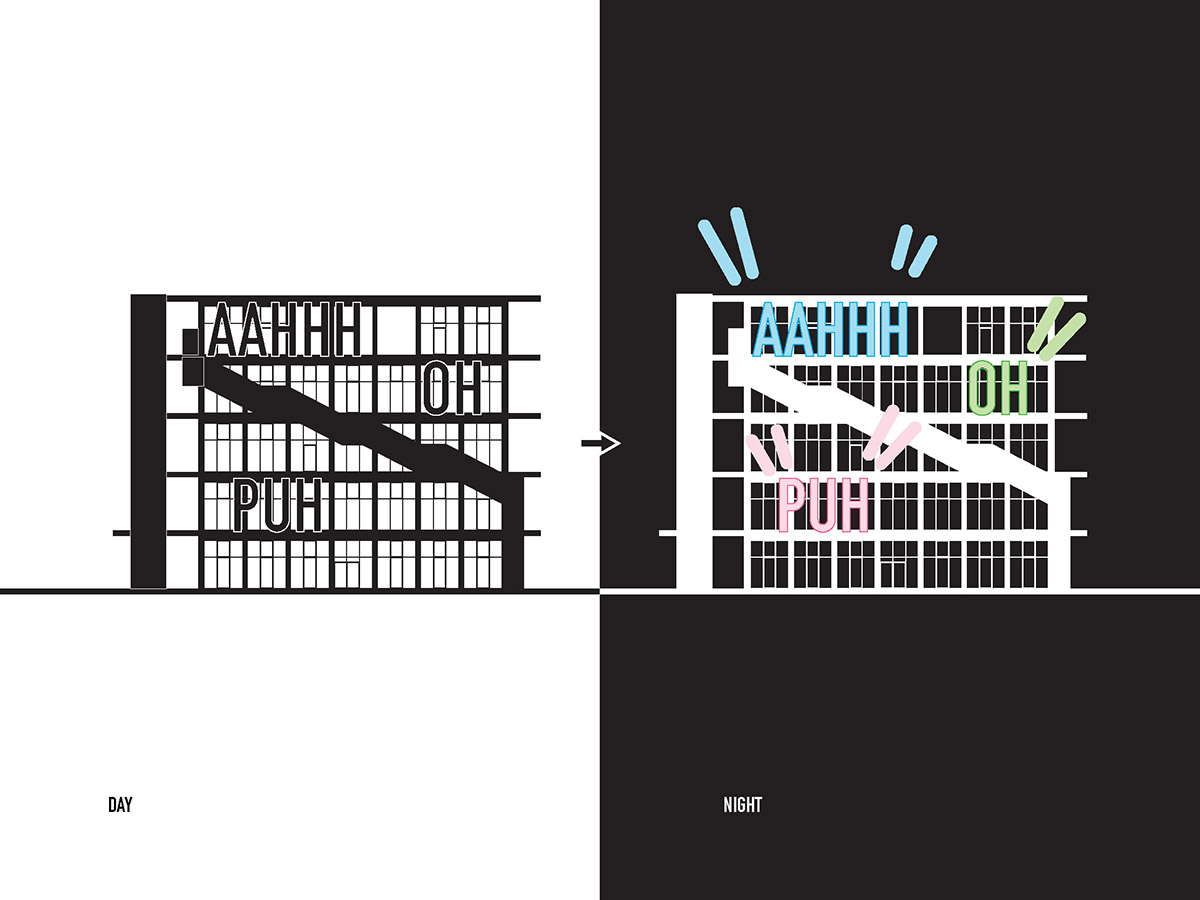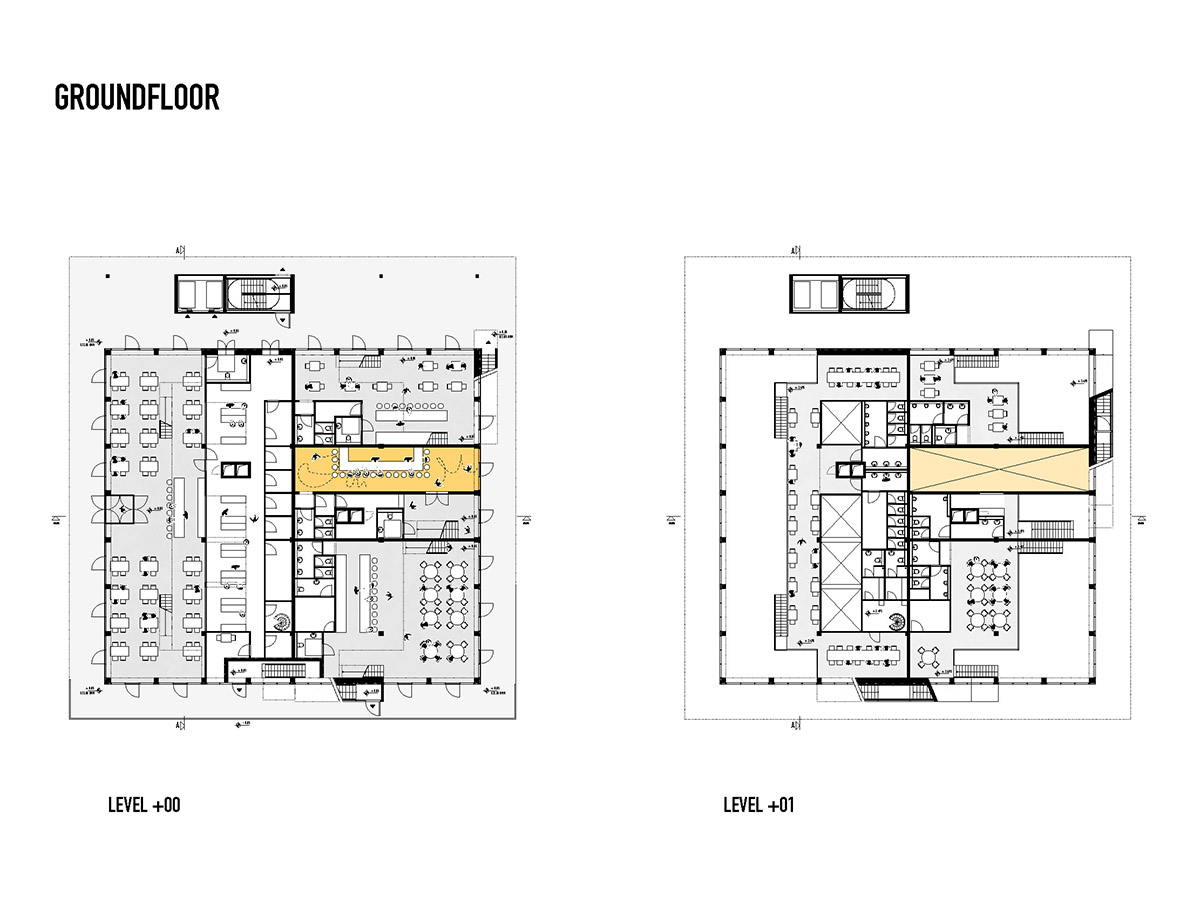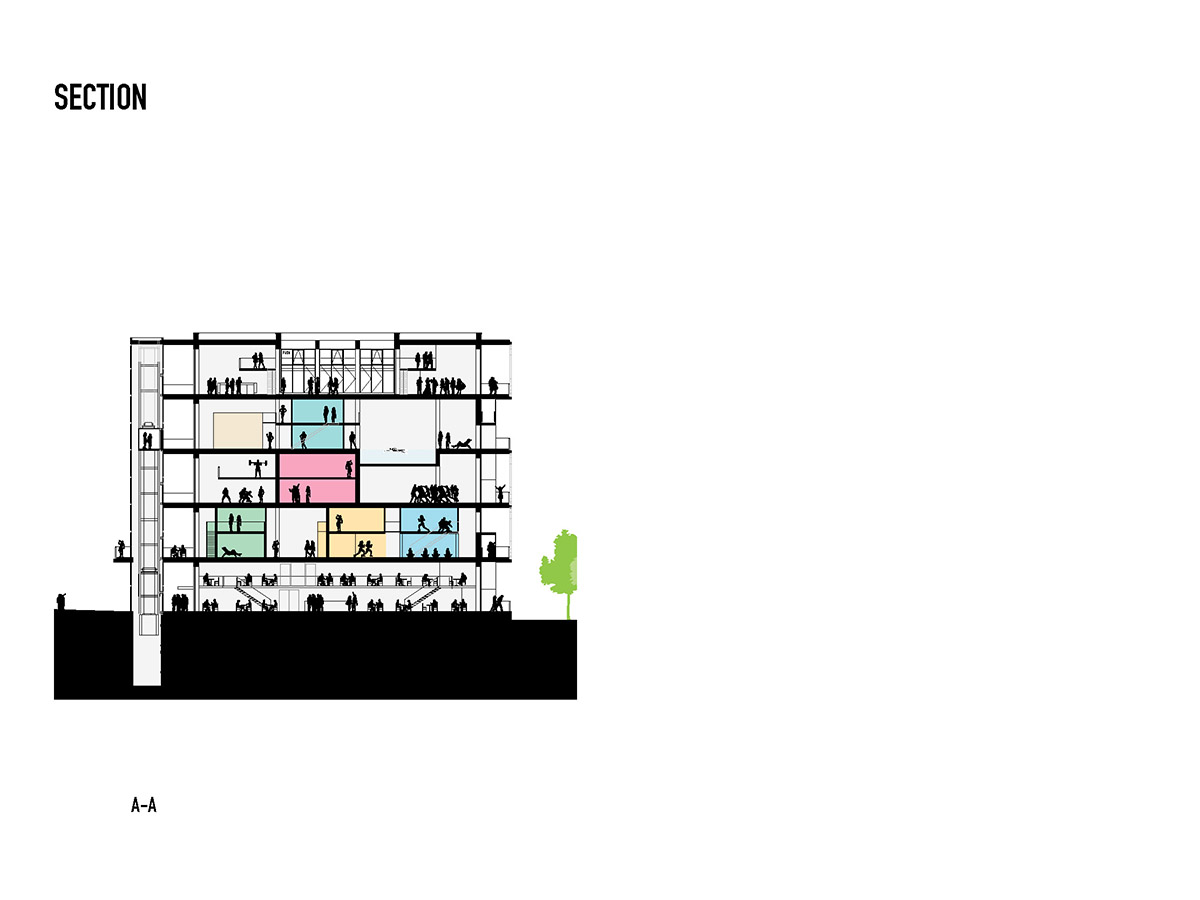 MVRDV's topographical Tianjin Binhai Public Library featuring millions of books opened in China earlier this month. The studio also unveiled plans for Zhangjiang Future Park and Culture Centre in Pudong, Shanghai. MVRDV is one of ten winning teams to cope with climate change and bring innovative community-based solutions for the San Francisco Bay area. The project, led by HASSELL, aims to strengthen San Francisco region's resilience against sea level rise, severe storms, flooding and earthquakes.
Winy Maas, co-founder of MVRDV, said: "Many of architects still continue to make copy-cat floor plans for public housing" in an exclusive interview with World Architecture Community.
Project facts
Design MVRDV: Winy Mass, Jacob van Rijs and Nathalie de Vries
Design Team: Jacob van Rijs, Fokke Moerel, Markus Nagler, Roy Sieljes and Jonathan Schuster
Partners Co-Architects: N-V-O Nuyken von Oefele Architekten BDA, Munich
Artwork commission: Christian Engelmann and Beate Engl
Images: MVRDV
Structural Engineering: Wolf +
MEP: Teuber + Viel
All images © Antonio Luca Coco, Pavlos Ventouris and Kirill Emelianov
All drawings © MVRDV
> via MVRDV