World welcomes new Fourth Tallest Building- Ping An Finance Center by Kohn Pedersen Fox Associates
Kohn Pedersen Fox Associates (KPF) has completed the world's fourth tallest building-Ping An Finance Center in Shenzhen, China, reports The Council on Tall Buildings and Urban Habitat (CTBUH). KPF's golden-coated tower reaches at 599 meters, it is the tallest building in Shenzhen, the second tallest in China, and the fourth tallest building in the world, behind only the Burj Khalifa, Shanghai Tower, and Makkah Royal Clock Tower, reports CTBUH according to its criteria.
Developed by Ping An Finance Center Construction & Development, the supertall structure was designed to prove its iconic presence for the China's second largest insurance company and a centerpiece to the burgeoning city of Shenzhen.
Image courtesy of Ping An Insurance Company
Ping An is located in the Shenzhen's growing central business district including more than 100 floors of office space and a large podium with retail and conference space, the project also connects to neighboring commercial and residential properties and public transportation.
Encompassing a total of 462,000 square-meters, the tower features state-of-the-art office space for owners Ping An Life Insurance Company of China and other tenants above the hyper-connected podium.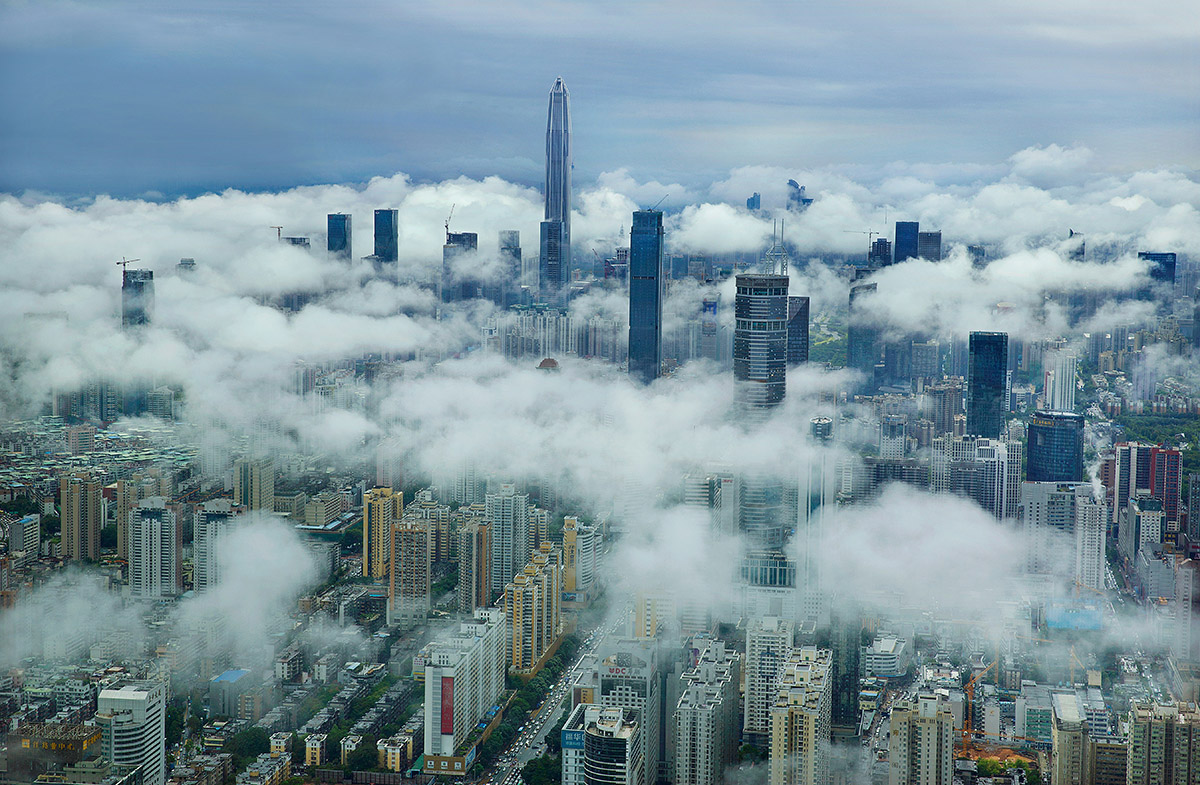 Image courtesy of Ping An Insurance Company
The super tall structure is distinguished from its favoured façade-design-its four sides are sheathed in chevron-shaped stone verticals that extend from the building's base.
The form of the tower is highlighted by eight composite megacolumns extruding the building envelope. ''This design is not only visually appealing, but also practical. The streamlined shape of the tower improves both structural and wind performance, reducing baseline wind loads by 35 percent,'' CTBUH reports.
Image courtesy of Ping An Insurance Company
The façade of the Ping An has some important features and is one of a kind. The tower is carrying the largest stainless steel on its façade in the world to date, using a total of 1,700 tons of 316L stainless steel, according to CTBUH's report.
The tower's material was chosen specifically for this project due to its corrosion-resistance, which will keep the appearance of the Ping An Finance Center unchanged for several decades despite Shenzhen's salty coastal atmosphere, CTBUH noted.
Image © CTBUH
CTBUH has also revealed the world's 10 tallest buildings according to height to architectural top, updated as of March 2017. According to the statistics, Burj Khalifa in Dubai still leads the list with its 828m height, Shanghai Tower ranked in the second place with its 632m height and Makkah Royal Clock Tower Hotel ranked in the third place with 601 m height.
Earlier this year, CTBUH released its annual report for completed Tall Buildings across the world and the report showed that 128 buildings completed 200 meters or higher in 2016.
CTBUH is currently calling for Abstracts & Attendees on People, Density & Infrastructure for its 2017 Conference in Sydney, Australia which will be held between 30 October – 3 November, 2017.
Top image: Ping An Finance Center, courtesy of CTBUH