Exploration of Architectural Journalism in India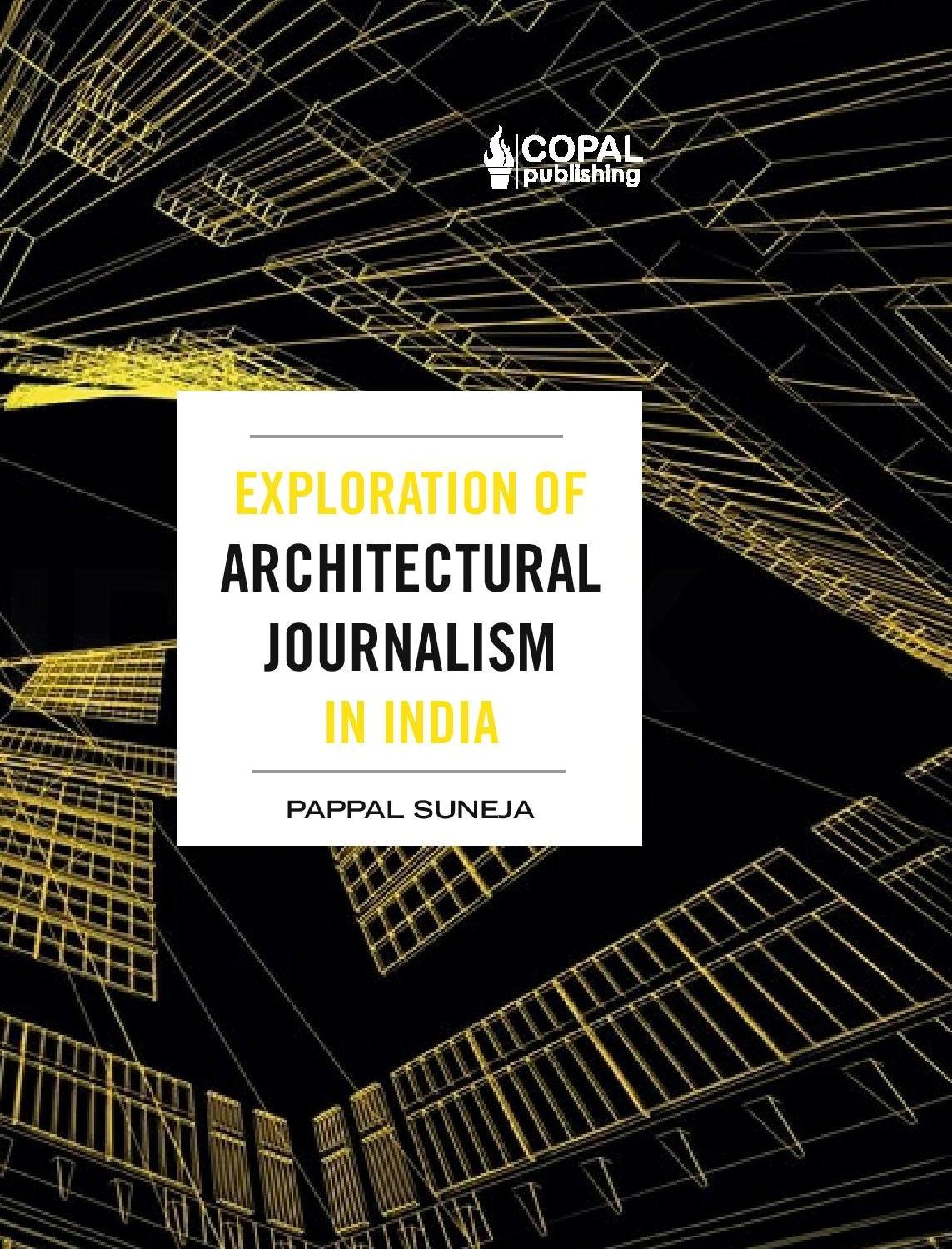 The new book, "Exploration of Architectural Journalism in India" authored by architect Pappal Suneja is an attempt to explore the basics of Architectural Journalism. This take on Architectural Journalism is a manifestation of the author's thoughts; it basically revolves around the ideas of arousing public interest and reception towards the novelties of building design while subtly nodding towards the emerging realm of Architectural Journalism with an emphasis on conveying the right ideas to the right people in an order to equip them with a practical and innovative perspective.
The need of the hour is to express thoughts and ideas about the distinctive style of Architecture in India through Architectural Journalism so that our individuality reaches the masses across the globe.
The world of Architectural Journalism is unprecedented to many in India. Thus, the author has embarked upon this journey to raise awareness and disseminate relevant information in an attempt to acquaint the readers with this subject. Published by COPAL Publishing, the book is also inclusive of a collection of the best publications of the author.
Renowned Indian architect Krishna Rao JAISIM has reviewed this book as follows:
Architectural Journalism, architect Pappal Suneja explores with a multi-faceted approach the depth and width of this profession within the goals of literary journalism. The chapters cover with a comprehensive understanding of this creative profession the many dimensions that challenge the practice. These chapters also delve into the many aspects that make the lives of these individuals from their early student days to their final edges.
Pappal, manages to steer off controversy and hold a literary perspective with a sense of clarity that intertwines the myriad disciplines that make visions' into reality. These pages reveal for the aspiring youngsters a different pathway than the direct involvement with the built environment. The Art of Journalism in India in Architecture is rather nascent.
Yes, there are many magazines and a few journals, but a book on this subject is a welcome realisation. Very few of them are really meaningful with the profession. And even fewer are edited or published with architects' involved integration. Media has a strong role but must comprehend the discipline of design especially of the built spaces.
This book opens fresh doors to the Schools of Architecture, which within the next decade will be churning out nearly forty thousand graduates per year. New avenues of the profession and its interface with LIFE offer challenges.
Here is one such significant path that deserved light and in a manner of stating has been initiated with a bold approach. I am confident that having thrown open these doors many other aspirants will see this as an opportunity to get into the world of critical appraisal.
Positive criticism is the fundamental demand for reaching higher heights of achievement. Especially in the built environment where any and every one who can write with any of his, her senses the elements becomes an authority. This has muted many young spirits and unfortunately encouraged many mediocre but well connected practices beyond myth into reality.
I am confident that this will also open many schools to encourage and infuse students into this literary avenue by making it a part of their serious curriculum. Not just an elective but even an in-depth thesis.
All images courtesy of Pappal Suneja