Archstudio creates continues arc walls with lace patterns for Lily Nails Salon in Beijing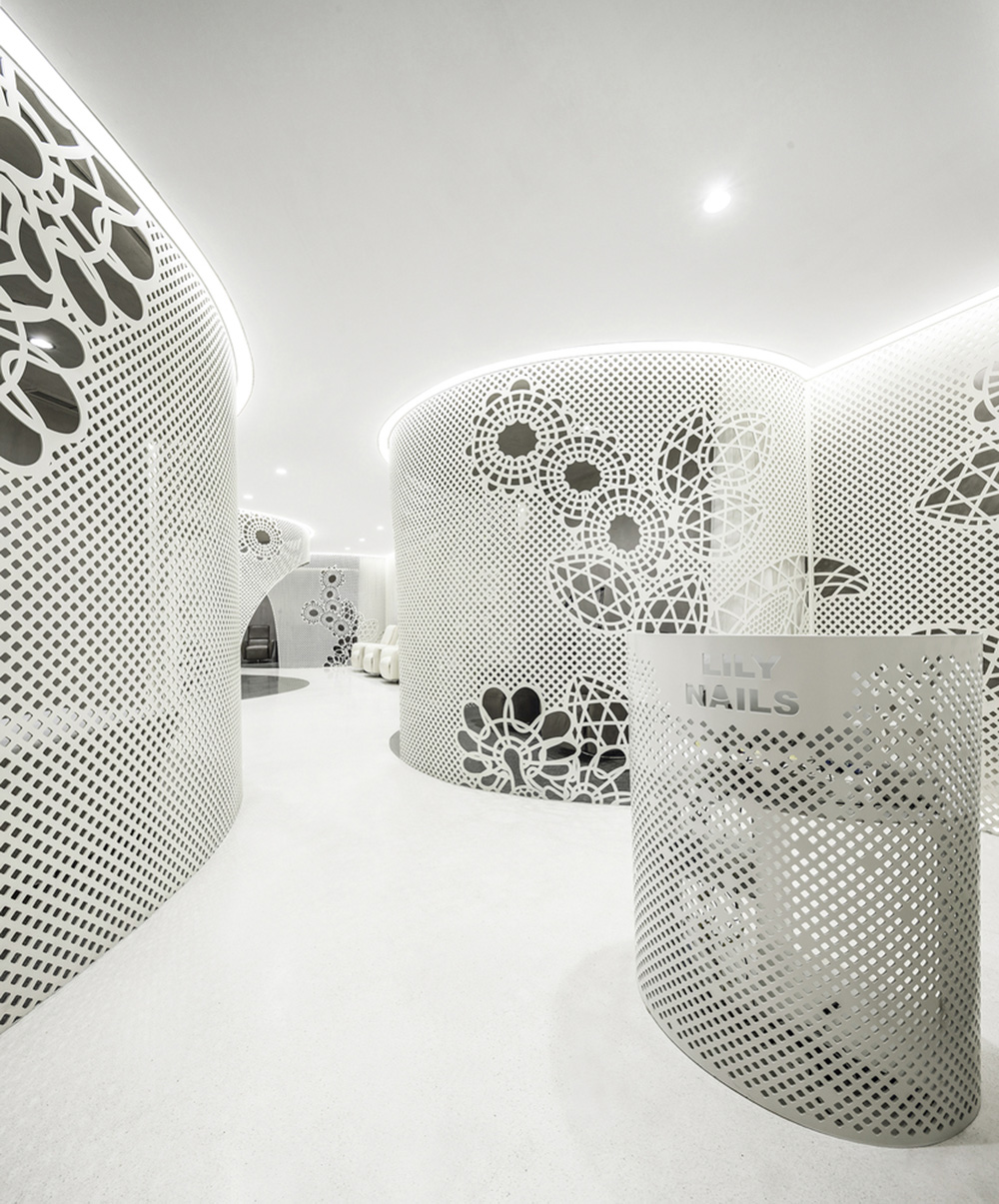 Archstudio has completed a new interior space with perforated flowing walls for Lily brand, which is located in the Chaoyang District of Beijing, China. The new Lily Nails Salon's spaces are divided into different spaces - with continues walls to create flexible environment with feminine temperament and to improve the identity and comfort of the nails salon.
The architect aimed to extend two dimensional floral patterns into three dimensional spaces, which can also be used for different functions such as manicure, beauty, reception, storage, etc., meeting different spatial needs from open to private.
Located on the edge of Blue Harbor's underground square, the salon is in an irregular and elongated shape. Accordingly, the design employs walls that interlace straight and curved lines to re-integrate interior interface. Meanwhile, the variety of scales and shapes also enriches customers' environmental feelings.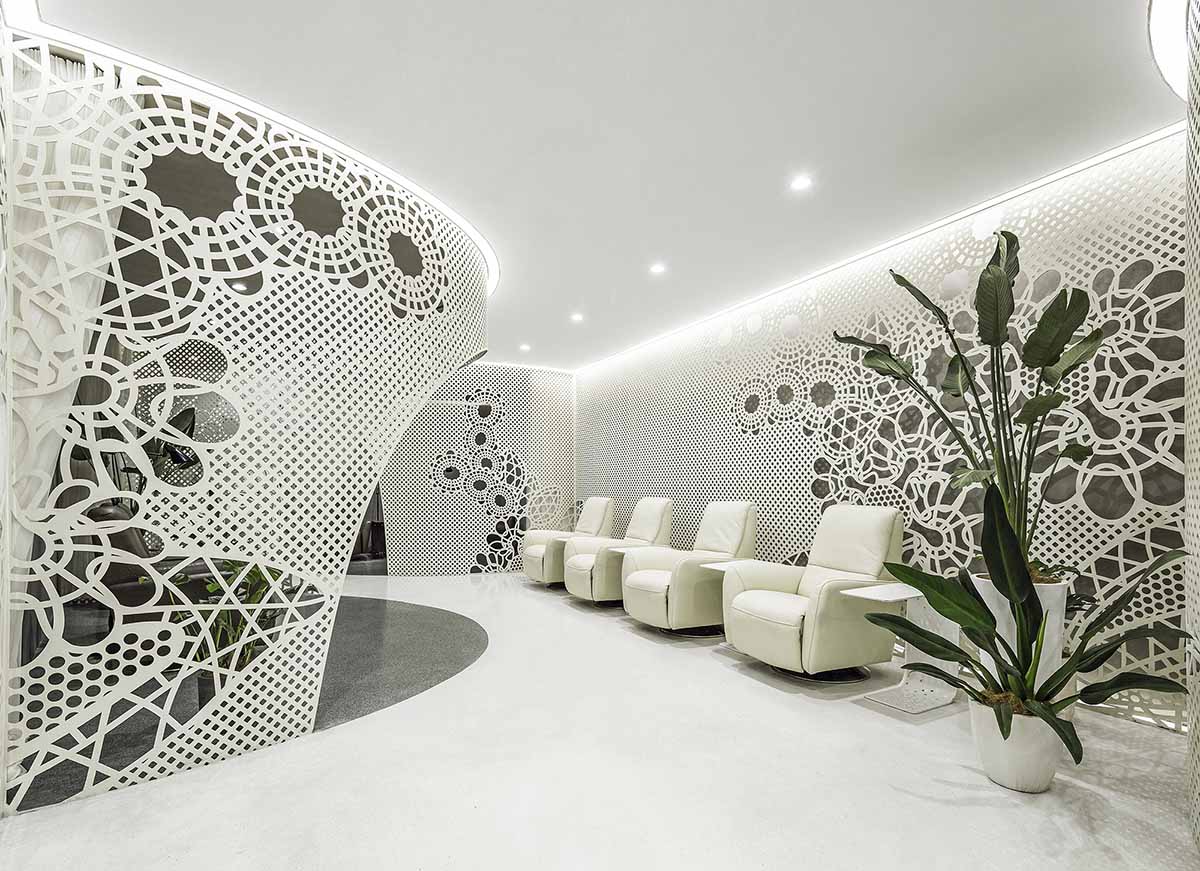 Pattern of the walls adopts lace, one of typical clothing patterns with distinct feminine feature, abstractly transformed and finally realized through laser cutting of 6 mm steel plate. Position and scale of the lace pattern have taken visual relation of clients inside the space for reference.
The pattern turns all the walls translucent, overlapping and interweaving while clients move around and get multiple feelings. The storefront is enclosed by pitchy hot-rolled steel plate, only leaving a transparent entrance.
"When customers pass through the noisy mall and walk inside the salon, the pure and abstract space of lace pattern enables you to slowly calm down and enjoy the time that belongs to yourself," said Archstudio.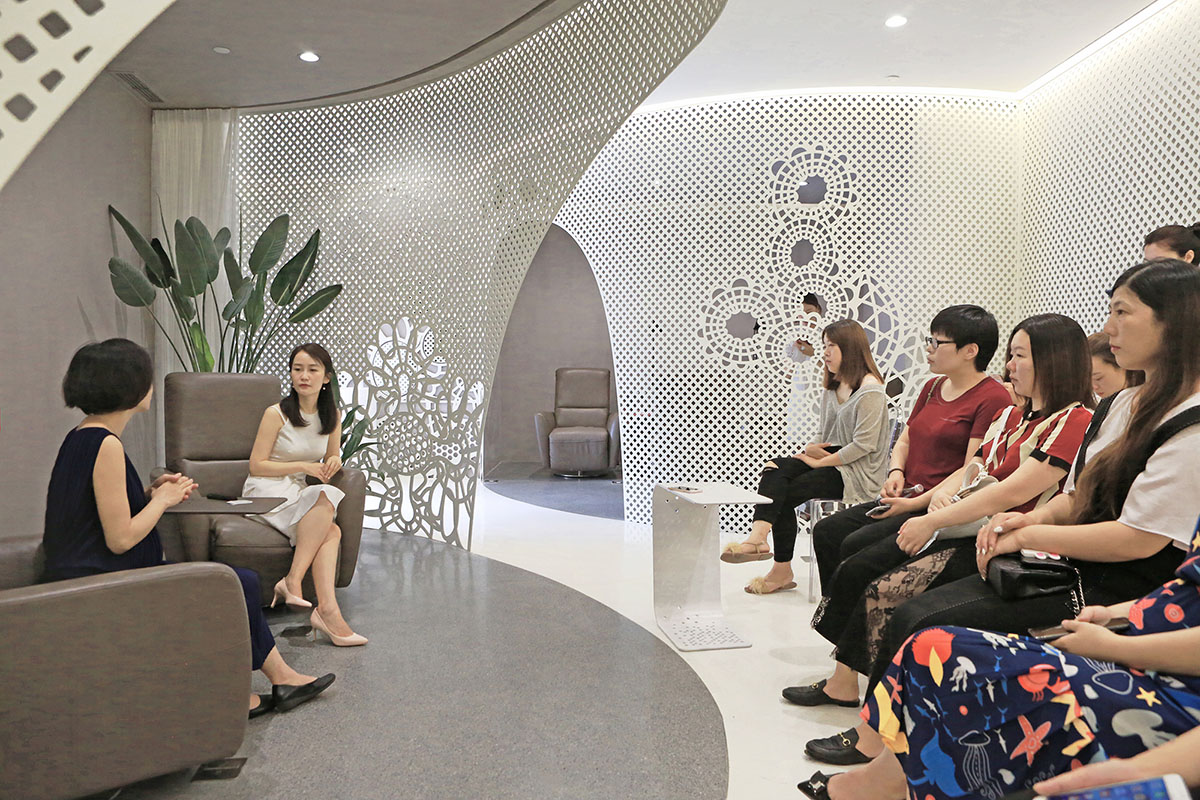 Archstudio recently renovated a traditional Chinese courtyard house in Beijing - the architect used an undulated floor with grey-brick pavement to create a continuous movement from inside to outside.
An underground Buddist Shrine is one of the most compelling projects of Archstudio that completed in May this year. The new waterside Buddist Shrine functions as a new mediation space for thinking and contemplation as well as a place satisfying the needs of daily life.
Project facts
Design team: Han Wenqiang, Wang Xiaoting
Design company: Archstudio
Project location: Blue Harbor, Chaoyang District, Beijing, China
Project area: 100 m2
Design time: 2017.02-2017.04
Construction time: 2017.04 - 2017.06
Main materials: steel plate, terrazzo
All images © Jin Weiqi
> via Archstudio