BIG and SLETH revive Aarhus harborfront with mixed-use urban "stairscraper"
BIG and SLETH have won a competition to design a new mixed-use development on the Aarhus harborfront - called Aarhus Ø - which will be developed together with owners Anders Holch Povlsen and Rune Kilden, and Scandinavia's largest hotel operator, Scandic.
BIG and SLETH's master plan, located at the site of Bassin 7, is aimed to revive the existing public life and the harborfront with diverse urban spaces, large green courtyards and a mixture of variations for dwelling typologies and ownerships.
The team's masterplan features a giant mixed-use urban "stairscraper" for housing with a distorted-façade hotel block and conference center's roof garden reached via a terraced park. The proposal includes a new hotel and conference center designed by BIG, two housing blocks by SLETH and a housing tower also by BIG.
The central urban blocks designed by SLETH connect the new neighbourhood along the new public waterfront towards Bassin 7. The city's new hotel and congress center will include 500 hotel rooms, 2,000 seats for conference guests and 3,500 seats for concerts.
BIG's 29,000 square-metre Hotel Ø4 will be sited next to another BIG-designed residence, Aarhus, currently underway.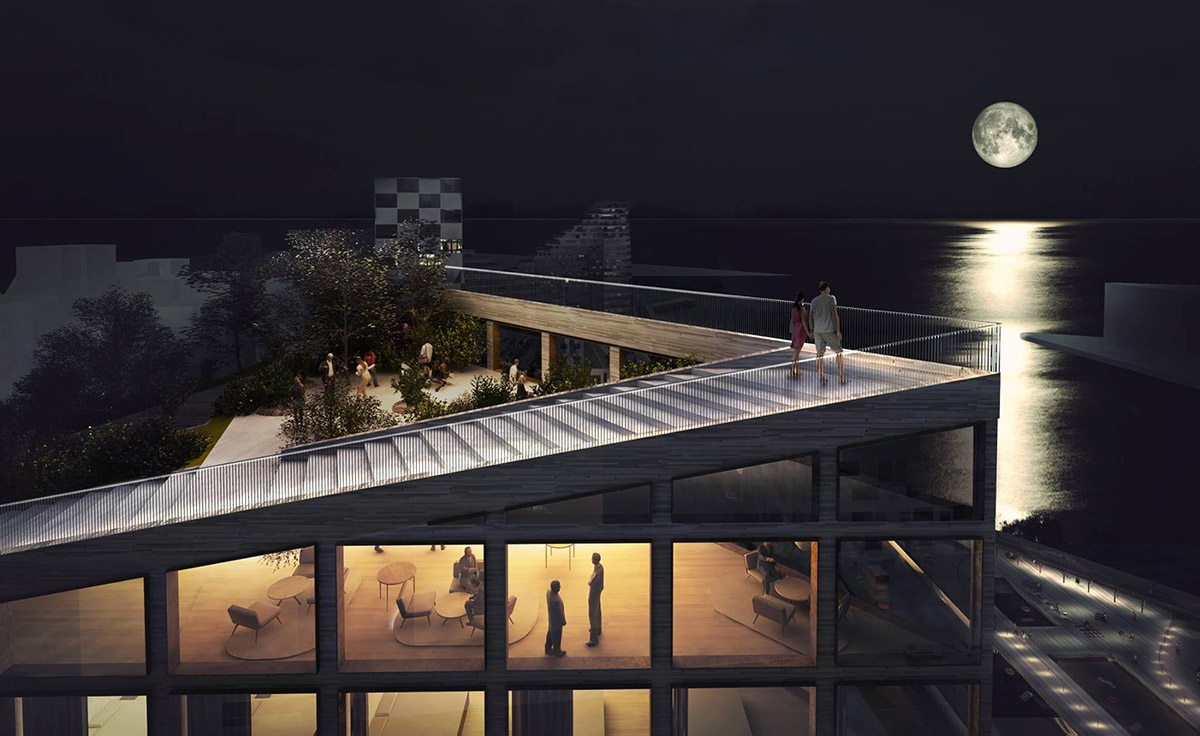 "It will be nice as a destination. The hotel and conference center are shaped sensitively so you can walk up the house. First, visitors come to the courtyard and then go up to a staircase rising toward roof terrace. We invite the public to the roof and create a whole new form of public space," said Andreas Pedersen, partner of BIG-Bjarke Ingels Group.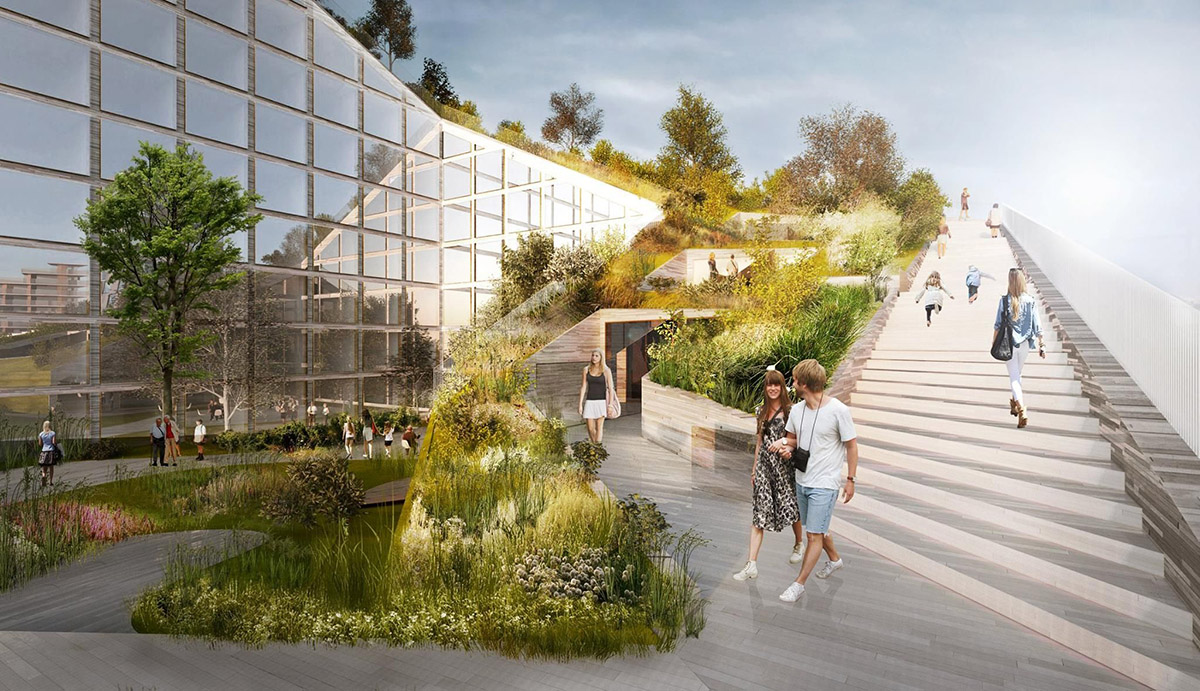 BIG's hotel block reaching to 16 floors will also give a free access from top of the roof. The conference hall will be situated on the ground floor. The design will enhance public attraction in the city and it is conceived that the hotel and conference center will become a city destination for a lot of people and not just for ophthalmologists and others for congresses.
The proposal will become a vivid part of the city life, like the harbor, it will include restaurants and shops and promenades within the structures.
"We have taken the conference hall and lifted it up on the first floor, so that there can be restaurants and other public access facilities on the ground floor," added Andreas Pedersen.
The conference centre and hotel will be operated by Scandinavia's largest hotel operator, Scandic.
"We are proud and happy today. This project has been very high on our wish list. It will be the supreme coolest convention center in Denmark - and with 500 rooms, the hotel will be the largest in Denmark outside Copenhagen," said Jens Mathiesen, CEO of Scandic Danmark.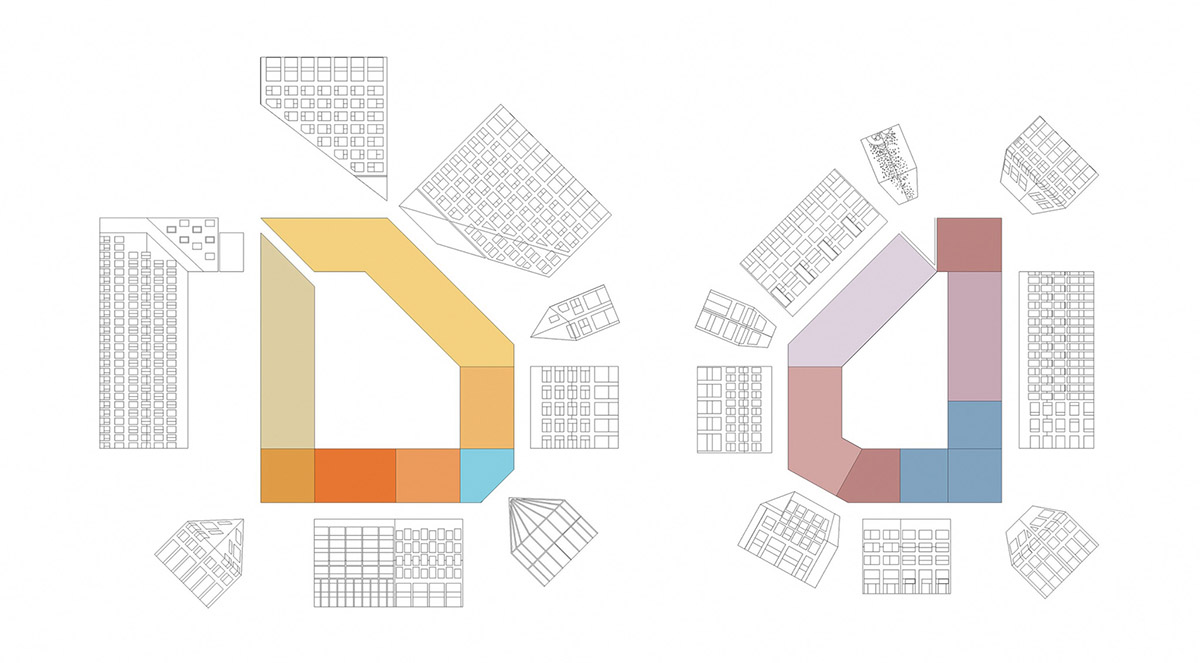 The chosen materials vary according to the typologies and functions in the master plan, commonly used materials like grey colored-stone, wood, floor-to-ceiling glazing windows, and sand-stone with mini balconies on the intended façades.
All images courtesy of BIG+SLETH