Hung Nguyen Architects created garden pavilion with latticed-beds to detoxify polluted air of Hanoi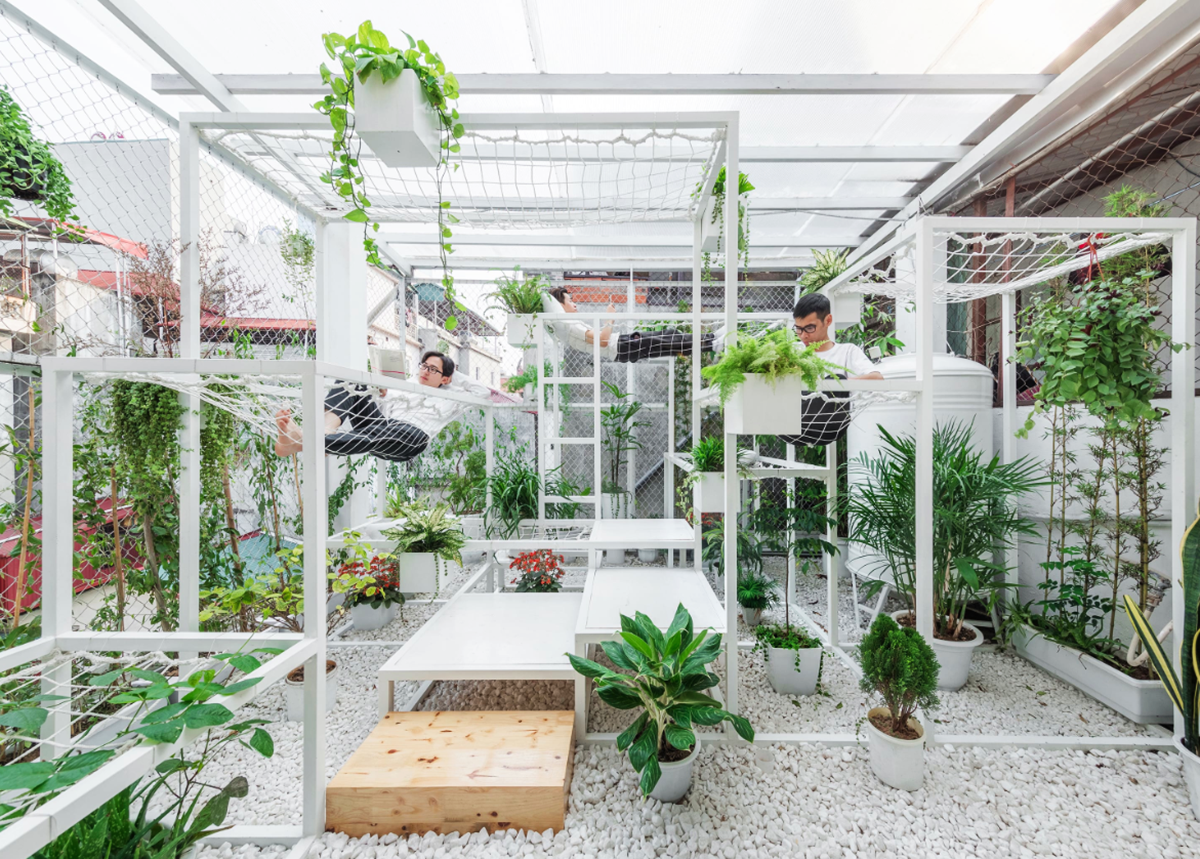 Vietnamese architecture studio Hung Nguyen Architects has created a garden pavilion placed on the terrace of a 3-storey house in Hanoi. The main purpose of this pavilion is to detoxify the polluted air of Hanoi, which is one of the most air polluted cities in the world.
Called Pavilion of The Origins, the steel-framed structure has been set only on the 18 square-metre are on the terrace of a Hanoi house. The pavilion is comprised of plenty of latticed-beds, numerous plants, steel stairs and white pebbles, which are all collected within many cuboid all-white frames.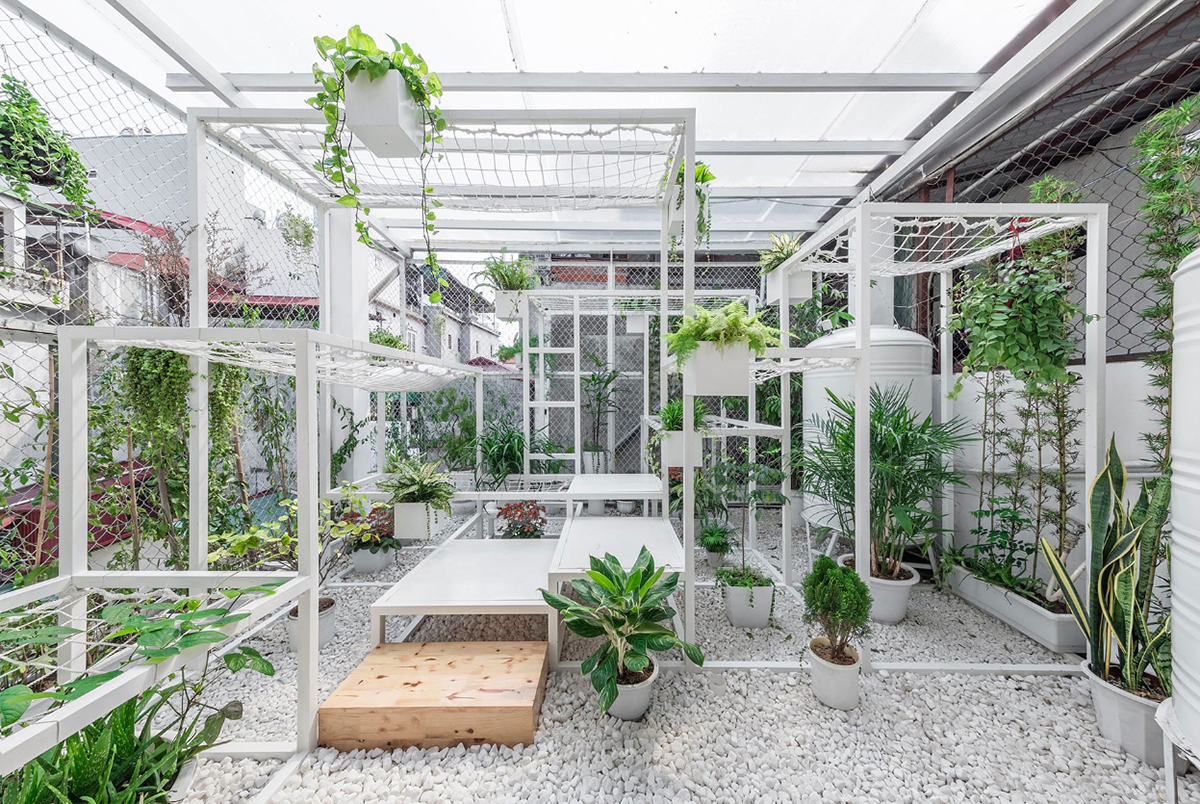 "In 2016, the PM2.5 particulate level recorded in Hanoi was seven times higher than the permissible level set by the World Health Organization. The declining air quality in Hanoi has been attributed to high traffic volumes and industrial activities," said Hung Nguyen Architects.
"Pavilion of the Origins is an attemp to bring the clean air back by setting a place for living plants which can help detoxify the air. They are not just ornamental plants for decorative purposes, but they are air-purifying plants that can absorb harmful toxins from the air."
Each small cuboid frame acts as a small pavilion for a few plants, then the superposition of many cuboid frames creates a big pavilion for human scale. With varying heights, the spaces in spaces flow into each other. Light is poured down, wind comes through the voids.
The boundaries between inside and outside are blurred. A harmonious relationship is established between human, nature and space.
The white color of the upcycled steel frames and the white round pebble stones on the floor blend into the sky and clouds, reflecting light in multiple directions while the translucent polycarbonate roof reduces the solar radiation. In different heights, the 200x200x200mm cubic planters are suspended and hovering around to distribute the purification in every corner of the pavilion.
Plants grow and spread along the structure, bathe in the soft light. In this forest ambience, one may pass through the rugged terrain, climb up the branches of the frames and find his own tranquility on a floating hammock. Time presents in the flow of air, the change of weather, the shedding of leaves and the movement of people.
"In Pavilion of the Origins, trees and plants play a role as the main users for the amount of time they spent in this space, while the pavilion owners act as the servants who have the duties to take care of those main users and subsequently be paid in clean, fresh air, as well as experiencing the vivid beauty of the natural origins," added the architects.
This slender structure is just a minimal intervention of human to nature. Architecture, in this sense, acts as a rope to tighten up the interaction and connection between humans and nature.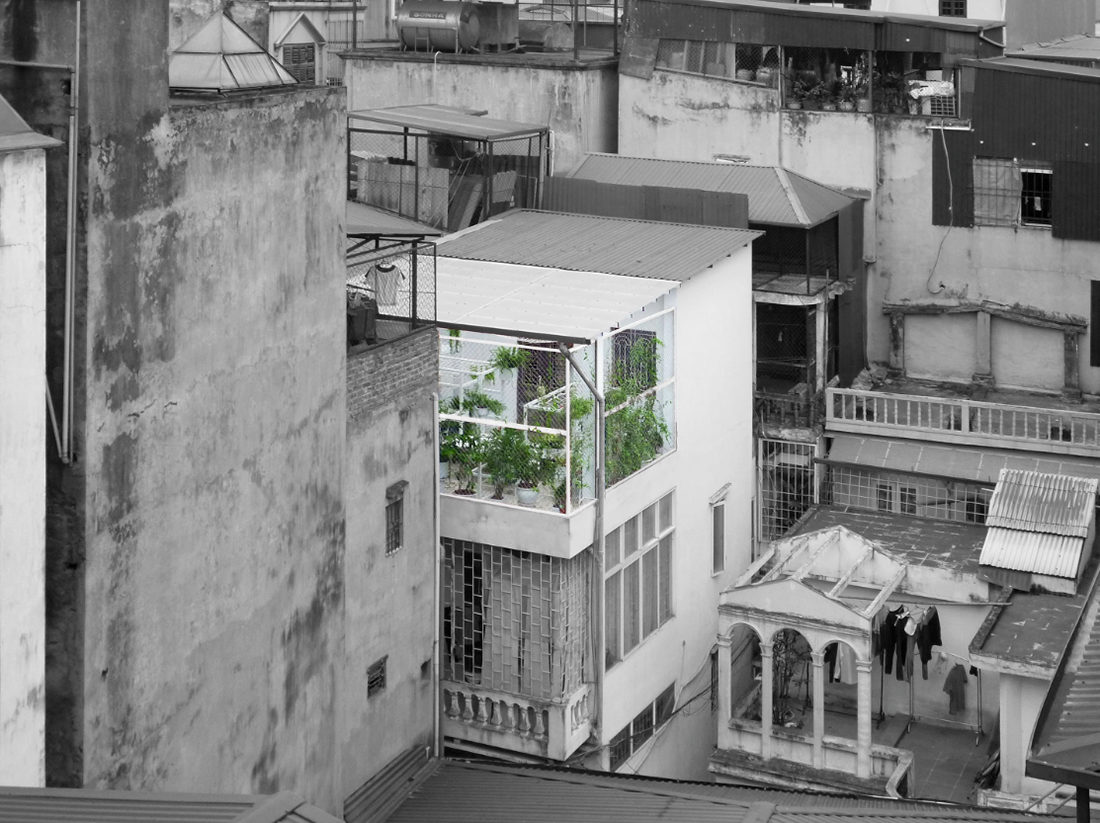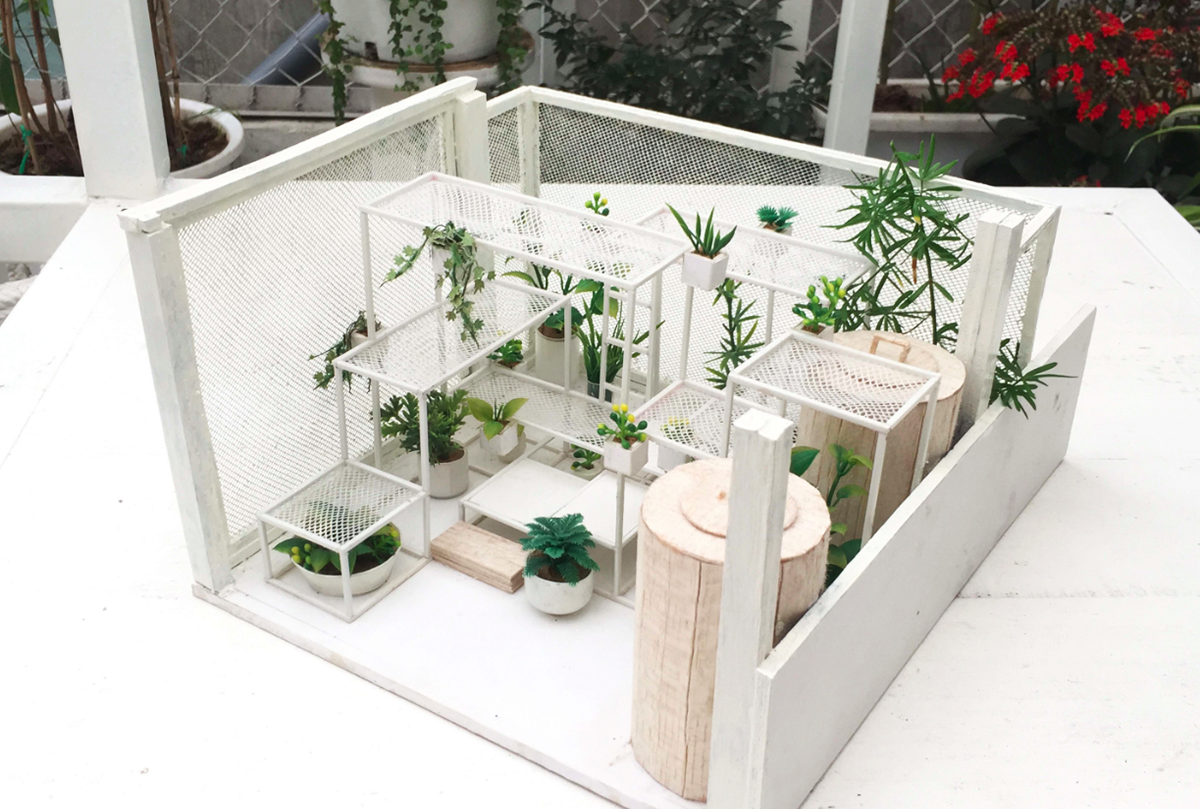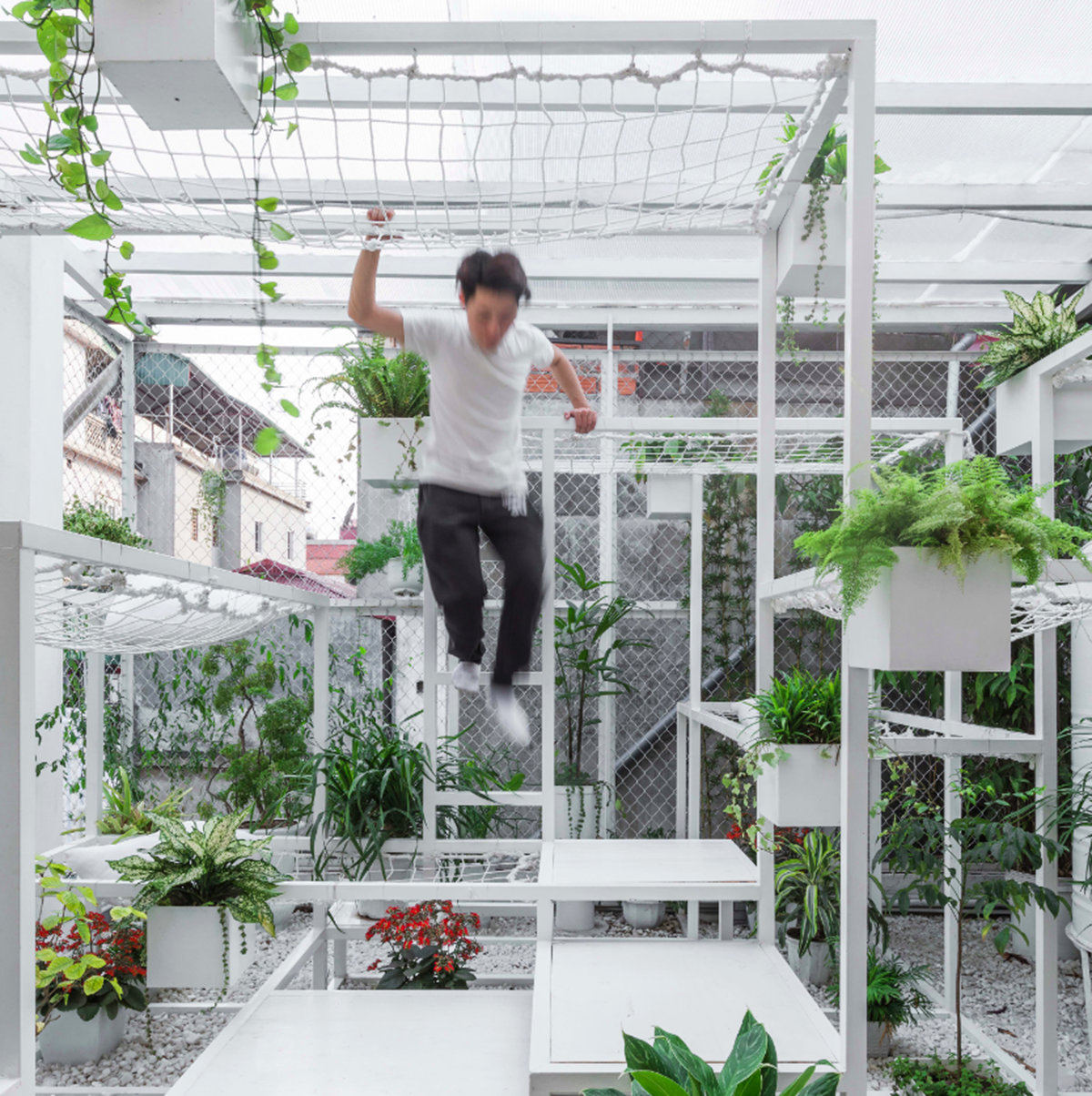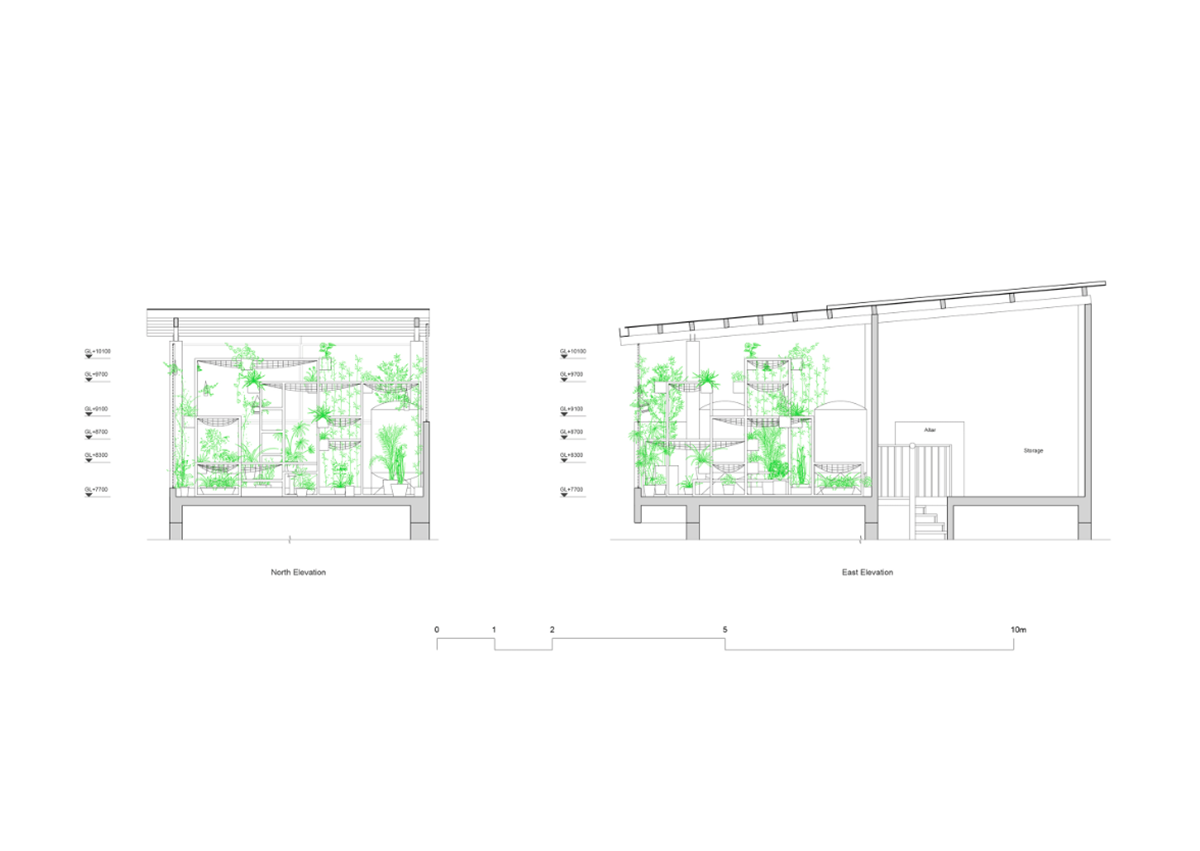 All images © Nguyen Thai Thach
> via Hung Nguyen Architects