Maki & Associates-Designed Bihar Museum At Patna Is Now Fully Operational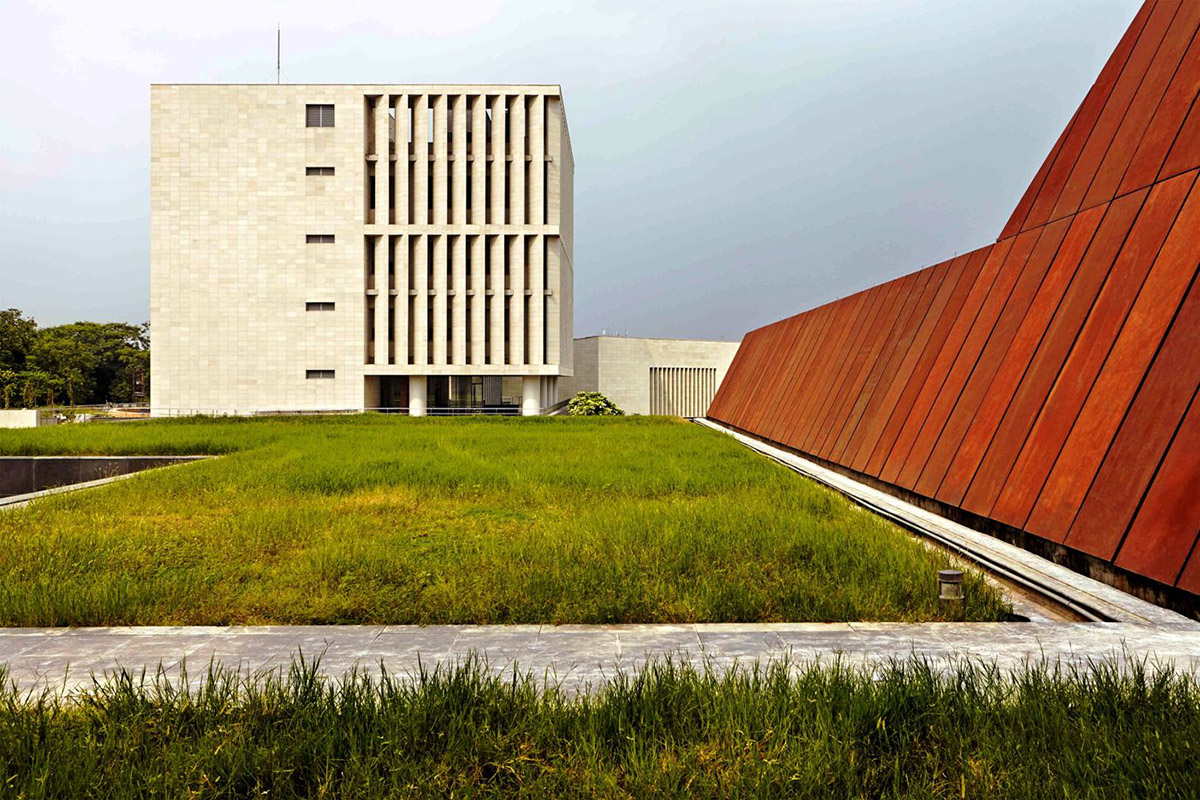 Fumihiko Maki's firm Maki and Associates of Japan in association with OPOLIS Architects, Mumbai have recently completed a state-of-the art Bihar Museum at Patna. They got the commission to design this prestigious museum through an international architecture competition conducted by Lord Cultural Resources in 2011, for and on behalf of Department of Art, Culture and Youth, Government of Bihar.
Bihar Museum is located on a sprawling site of 5.6 hectares abutting Bailey Road near Patna High Court. The museum, with a built-up area of 25,000 square metres, is in fact a supplement to the aging 100-year old Patna Museum in its vicinity.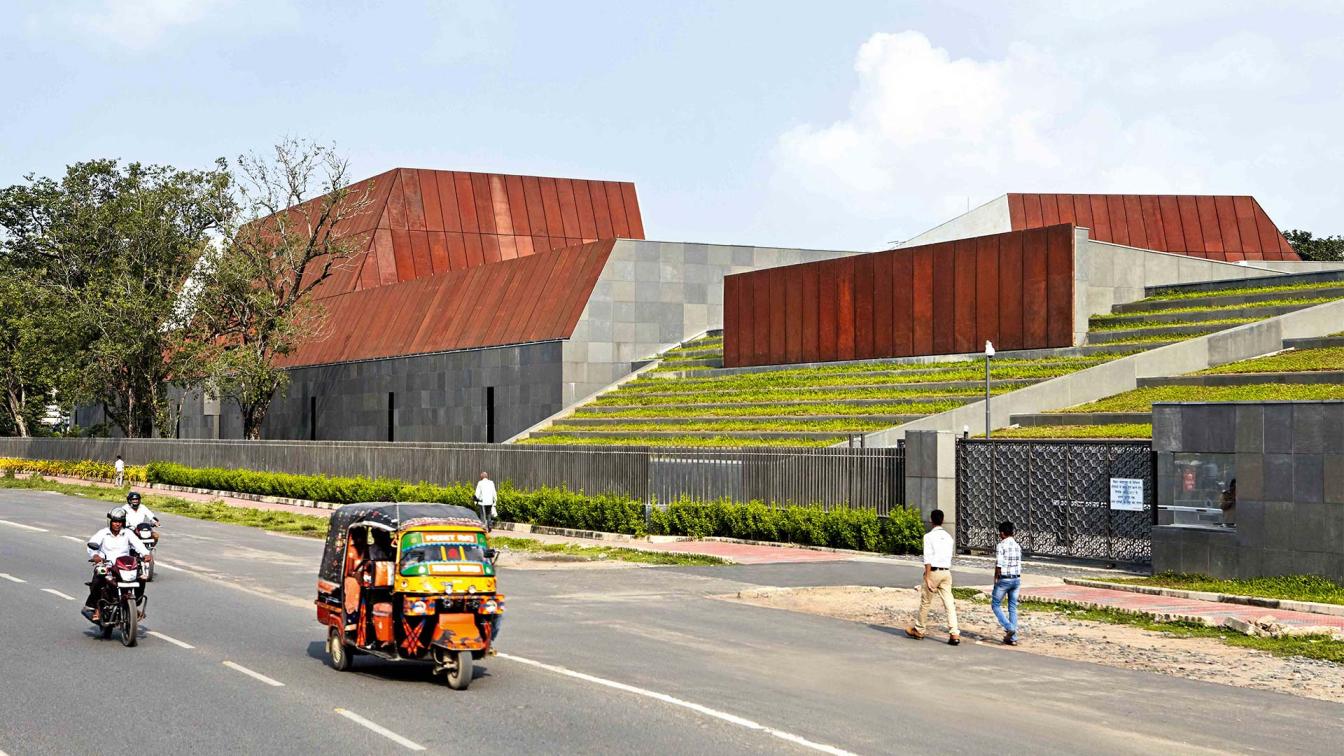 Inspired by the generous site, Fumihiko Maki conceived the Bihar Museum as a campus with interconnected landscape of built-up and open spaces with modest but dynamic profile, in harmony with the land. The campus incorporates primarily four zones i.e., entrance, education, exhibition and administration. Each wing has been given a distinct and recognizable form within the complex.
All independent and smaller-scaled wings are linked together via seven open-to sky courtyards, ensuring that all spaces are connected to the surrounding landscape, while remaining sheltered and comfortable throughout the year. Each courtyard has a unique theme, configuration and spatial quality. Some of these courtyards have been strategically located to preserve the existing trees on the site.
Image courtesy of Shivamsetu
All the built-up blocks have been strategically located in consonance with the configuration of the site. These blocks are linked together by cloisters which are characterised by deeply recessed openings and modern versions of traditional jaali screens. These screens allowed natural light to enter, while shielding the spaces from heat, and providing relief from the vast black-box exhibition spaces. Spatial depth and layering - channelling the Japanese concept of 'oku' are used throughout, creating a sense of anticipation that culminate in the meditative Buddha courtyard.
Most of the external surfaces of the buildings are clad in zero-maintenance Corten steel, whose earthy brown-red colouration subtly contrasted with the surrounding greenery. The steel symbolizes India's historical achievements in metallurgy, and its current prominence within the international steel industry, for which Bihar's rich natural resources have played critical role. The Corten steel is offset with Indian granite and sandstone, terracotta, and glass finishes - a modern material palette with clear connections to Bihar's past and future.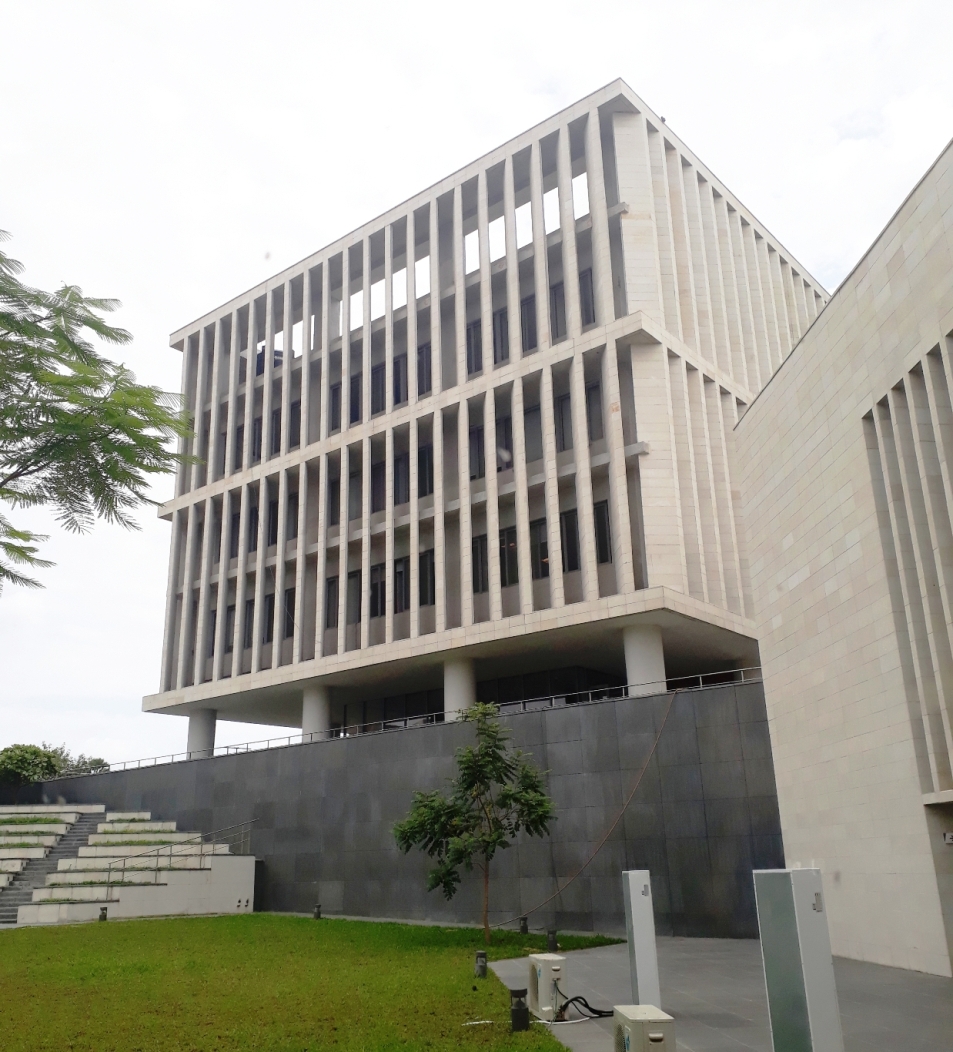 Image courtesy of Shivamsetu
In the words of Fumihiko Maki, "As the building took shape, I came to see it as an extension of my ideas on the group form concept, which emphasizes linkages. Taking advantage of the elongated site in Patna, the museum complex could be called a 'chained group form', where heterogeneous elements are effectively linked by outdoor courts, plazas, and cloisters into a single complex. Because of the large site and extensive programme, this was the first opportunity in my long career to realize this kind of 'chained group form'."
Image courtesy of Shivamsetu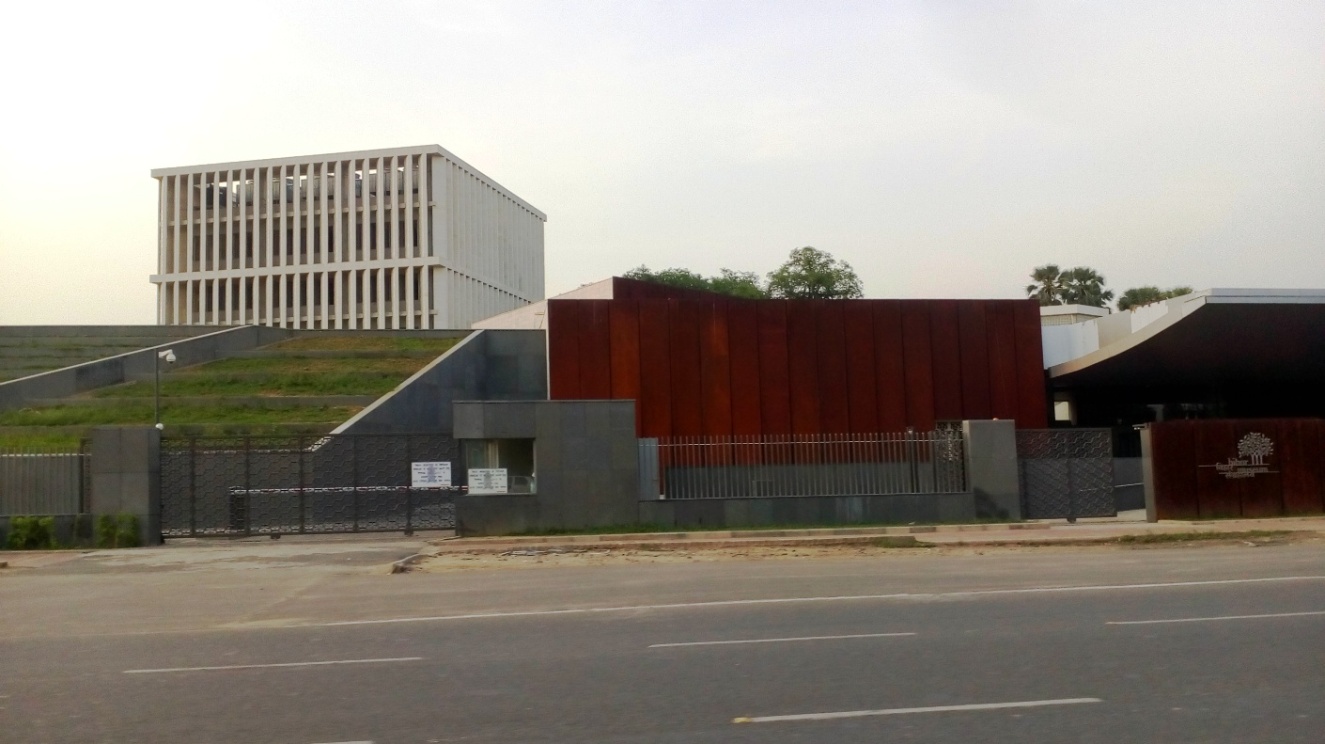 Image courtesy of Shivamsetu
Image courtesy of kingsmenindia.com
Image courtesy of kingsmenindia.com
Image courtesy of kingsmenindia.com
Google image
Image courtesy of lord.ca
Image courtesy of wikimapia.org
All images courtesy of Rajesh Vora except where mentioned.
> via AD & Bihar Museum