The first Indian designer lighting brand makes mark at Light + Building 2018 in Frankfurt
Light + Building architectural design and technology biennial trade fair is currently underway at the Messe Frankfurt in Frankfurt am Main, from 18th to 23rd March 2018 to over 2,600 exhibitors and 2,10,000 visitors. One of the biggest platforms of its kind in the world focused on the fields of lighting, electrical engineering, building automation, and civil-engineering software is showcasing a spectrum of exhibits including designer luminaires in a variety of styles, technical luminaires, and lamps in various forms and for all kinds of uses.
One of the highlights of this year's event is SOGANI, a signature brand of lights and light installations to unveil three new collections of light Installations, each of which is bespoke & unique. The first Indian designer brand to showcase in the high-end modern lighting design segment, SOGANI is exhibiting in Hall 1.1, Stand B30 at the fair.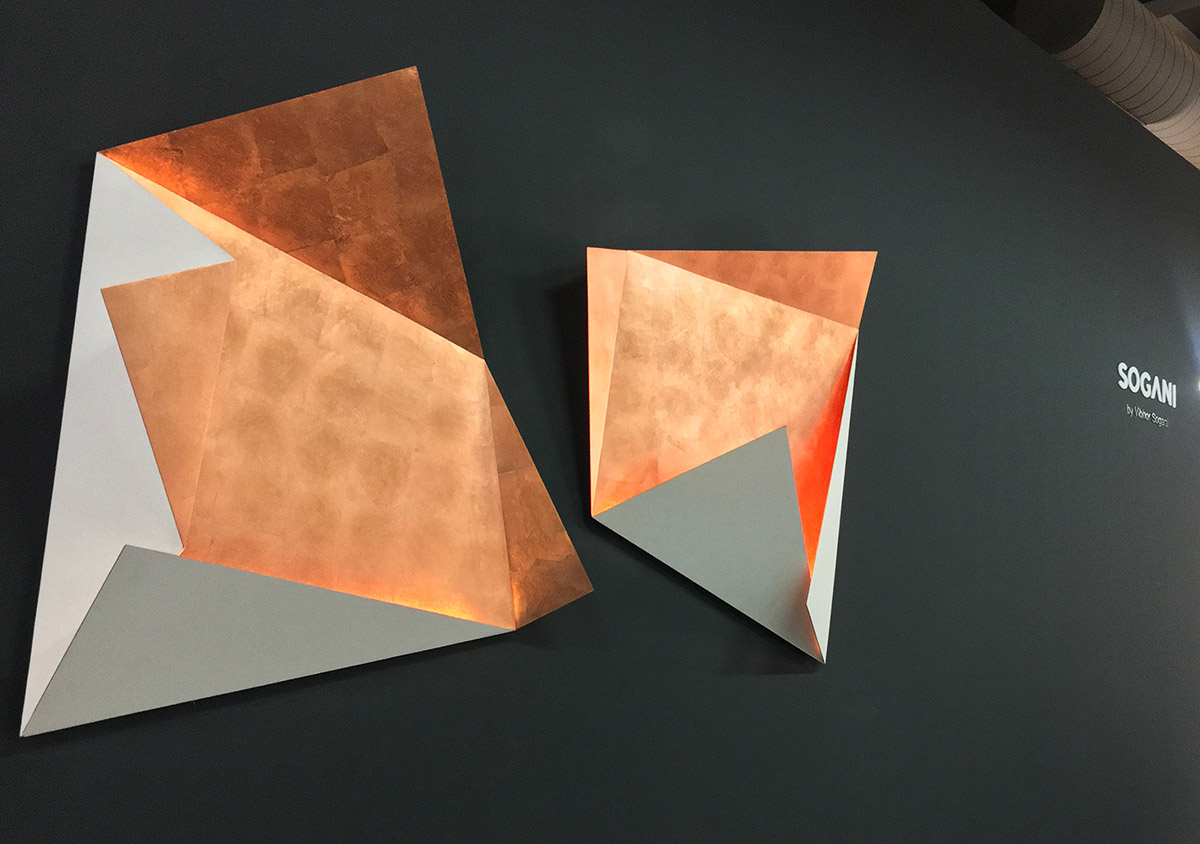 The lights, bordering into light installations, are an eclectic mix of rich Indian artisanal skills and new technology, where each piece is handcrafted to perfection and is customized to varied spaces and requirements. Each piece is high on visual quality and function, with simple yet powerful forms that are likely to be accent pieces in any ambience that they are a part of.
A signature brand by award-winning artist Vibhor Sogani, the Sogani.design Studio, with its R&D center and flagship 35000 square feet show-space based in New Delhi, has a portfolio of more than 100 indigenous collections of lights. The studio through the Light + Build biennial is showcasing the brand's unique designs, that are contemporary in style, while rooted in craftsmanship. Often an innovative blend of different materials like Stainless Steel, Brass, Aluminum, Copper, Glass, Corian, Resin etc. the light sources used are the LEDs and low voltage halogens that are used for the national and international market both.
Vibhor Sogani, born in India specialized in Industrial Design from the prestigious National Institute of Design, Ahmedabad. Since 1992, he has been engaged in various commissioned installations, design projects and conceptual art assignments. Over the years Vibhor has exhibited his works in various design & art shows. Famous for India's largest and most visible public art installation, the 'Sprouts', a 40 ft. high stainless steel installation spread over 6 acres of greens in the heart of Delhi, Vibhor has been nominated by the Government of India as a governing member of the 'India Design Council'. Recipient of many honours, his works have won him multiple awards including the EDIDA awards and 'Singapore Indian Art Icon of the year 2014' award.
All images courtesy of Light + Building, Messe Frankfurt
> via Messe Frankfurt