Morphogenesis wins TRENDS Best Practice of the Year Award 2017
Morphogenesis is a design practice engaging in a critical dialogue towards bridging the boundaries of art, architecture, urbanism and environmental design in India. Founded in 1996, Morphogenesis is an association of architects, designers, urbanists and environmentalists.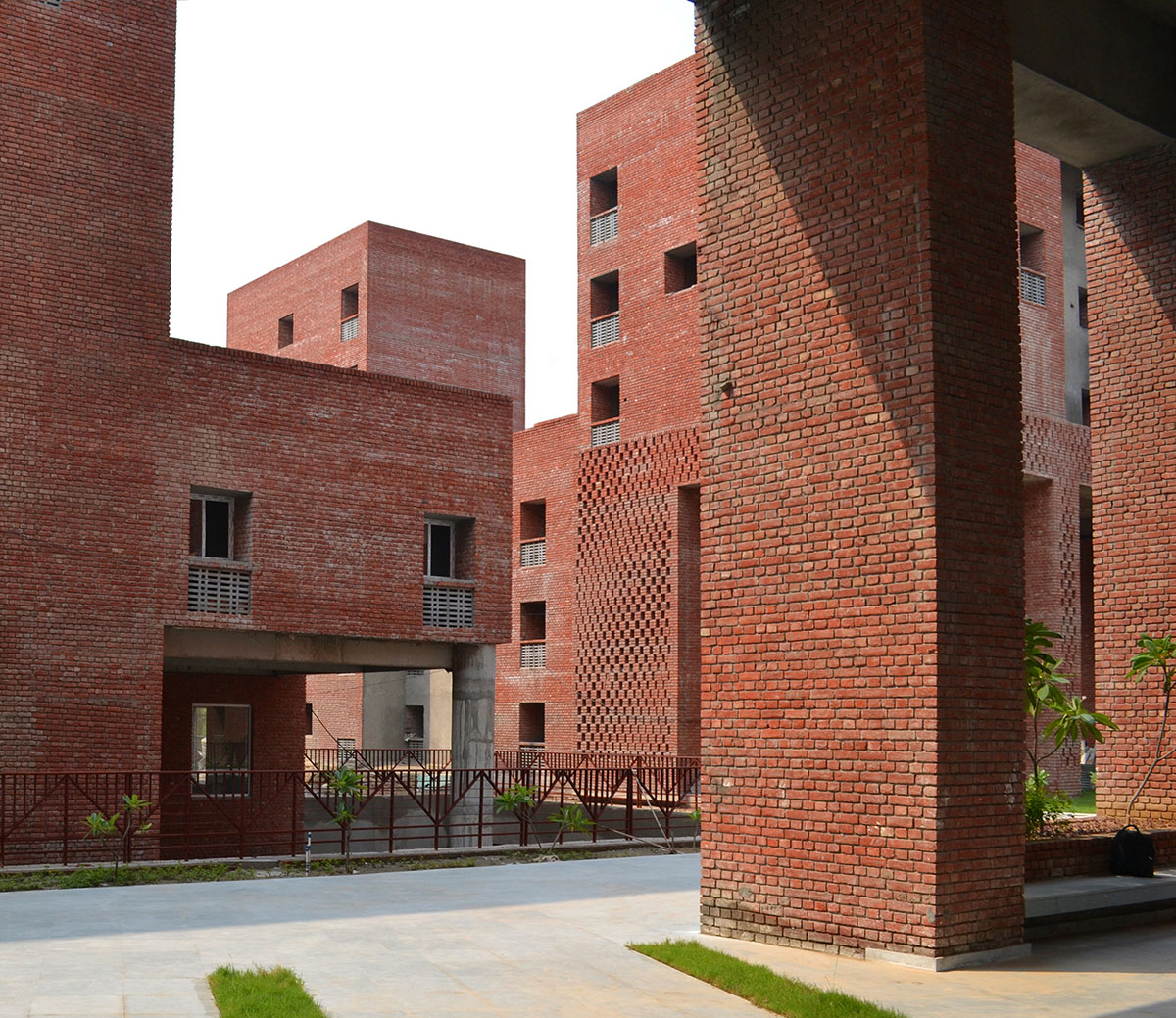 Institute For Integrated Learning In Management, Greater Noida
The Delhi and Bengaluru-based architecture and urban design firm Morphogenesis won the Best Practice of the Year Award at the recently held TRENDS Excellence Awards for Architecture and Design 2017, that were held on 17th March 2018 at Four Seasons Hotel in Mumbai, India. The awards, in their fifth year, were presented by Home & Design TRENDS magazine, and aimed to accolade utmost level of creativity, innovation, originality and inspiring practices in the field of Indian architecture, interiors and design.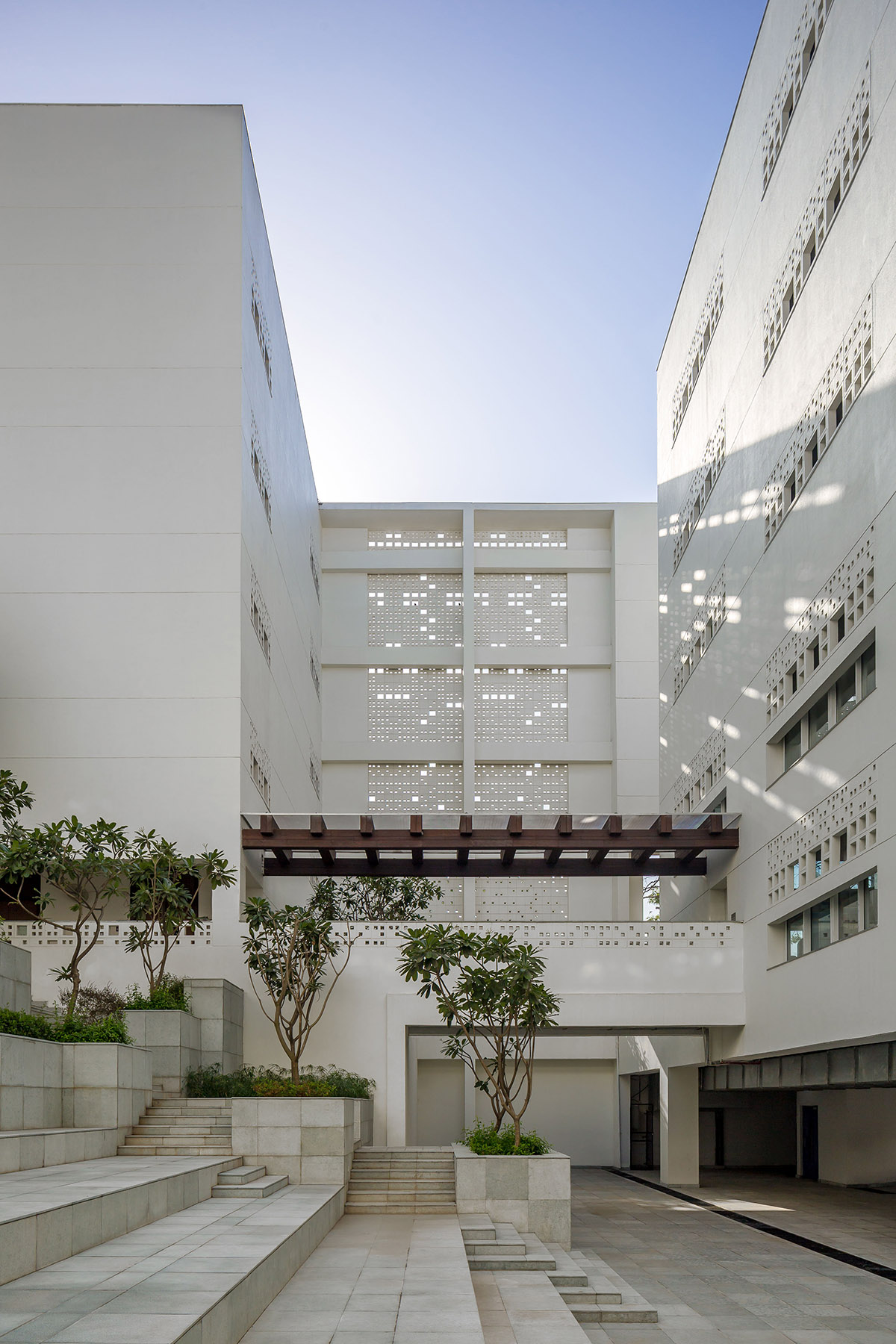 The British School, New Delhi
Morphogenesis, co-led by architects Manit Rastogi and Sonali Rastogi, was cited by the jury for its recent projects that included The British School, New Delhi campus and Indian Institute of Management Lucknow campus, for being explary of consistent innovation on behalf of the firm; and for reinterpreting India's architectural roots and employing passive design solutions, to create a unique contextual language.
Employing a participatory process for design development and Building Information Modelling to deliver performance, optimal construction and management solutions, the firm has won the award for the above mentioned projects and a few more. The projects covered a range of typologies from residences to campuses to office buildings, employing construction methods in a limited time frame or phases. The designs were also cited for their efforts to be inclusive of age and gender groups, creating healthier environments, being adaptive and incremental, and understanding interventions that define meaning of 'sustainability' at the local level, but with a contemporary outlook.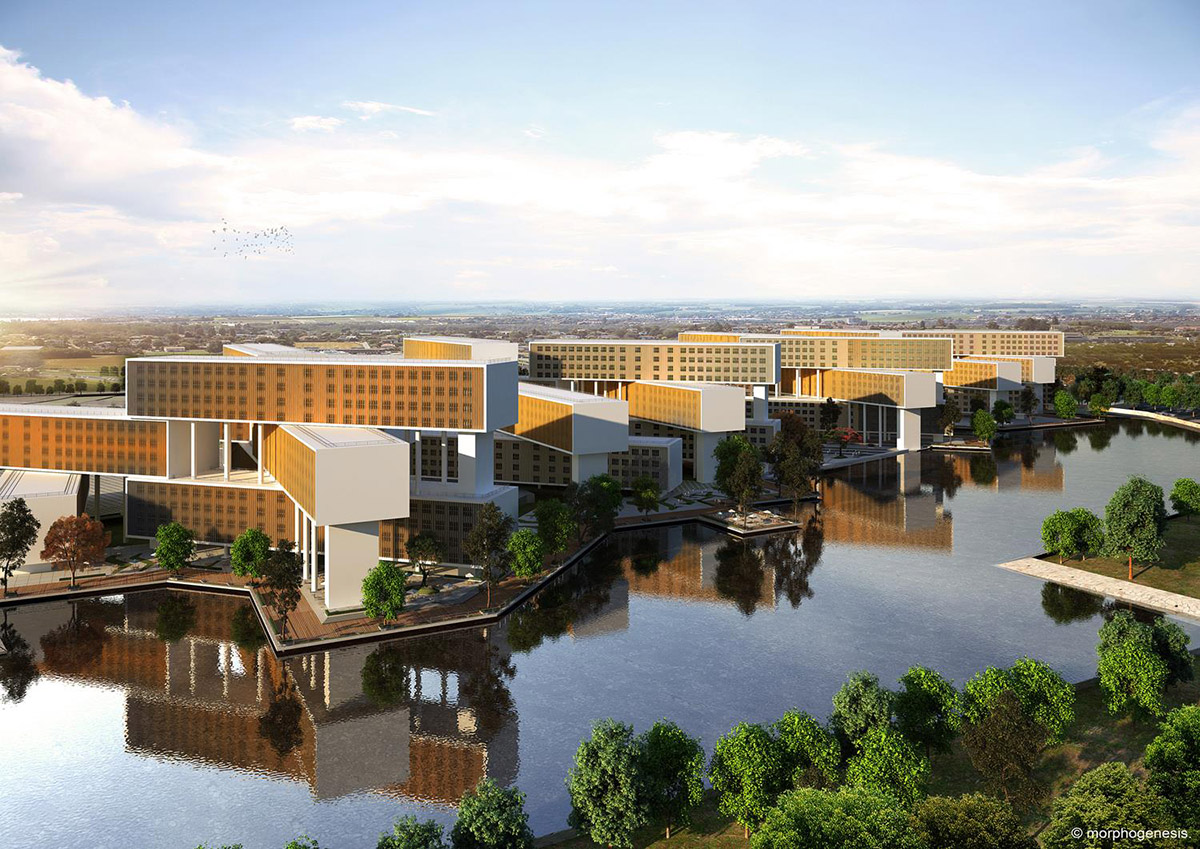 Infosys Campus Mihan, India
Morphogenesis is one of India's leading practices. Their work encompasses a range of typologies across architecture, interiors and landscape urbanism, which was included in an architectural monograph released in March 2017. "Morphogenesis: The Indian Perspective, The Global Context" published by Images Australia under their Master Architect Series.
Top image: Institute For Integrated Learning In Management, Greater Noida
All images courtesy of Morphogenesis
> via Trends Excellence Awards