David Adjaye named new mentor for 2018-19 Rolex Mentor and Protégé Arts Initiative
Ghana-born British architect Sir David Adjaye will be the new mentor for 2018 - 2019 in the Rolex Mentor and Protégé Arts Initiative in Architecture, which has been announced by the Rolex.
The Rolex Mentor and Protégé Arts Initiative serves as a philanthropic programme that was established in 2002 to make a contribution to global culture, bringing together leading architects and interdisciplinary experts with emerging young artists in their fields.
This year, Zakir Hussain in Music, Crystal Pite in Dance and Colm Tóibín in Literature, alongside David Adjaye in Architecture, will be the mentors for 2018 - 2019 in the Rolex Mentor and Protégé Arts Initiative.
The company also announced its new programme schedule that will allow more time for the mentorships along with increased funding.
"From this year, the Rolex Arts Initiative mentorships will address disciplines in alternating periods. In 2018 - 2019, mentorships will take place in architecture, dance, literature and music," said the Rolex Mentor and Protégé Arts Initiative.
The change will give each mentoring pair up to two years of collaboration, doubling the 12 months of the original model used from 2002 to 2017.
Ghana-born British architect Sir David Adjaye – renowned for major commissions worldwide, including the Smithsonian Institution's National Museum of African American History and Culture, in Washington DC – has chosen as his protégée Mariam Kamara, 38, who is dedicated to designing spaces and structures that respond to the needs of people in her homeland, Niger, and all of Africa.


Khoudia Touré & Crystal Pite, Rolex Protégée and Mentor in Dance, 2018 - 2019
Dance: "Canadian choreographer Crystal Pite, famed for her passion to communicate ideas, emotions and stories, and her strong theatrical sensibility, has chosen as her protégée Khoudia Touré, 31, from Senegal, a pioneer in urban street dance. Touré has helped enrich African dance through her work as a dancer and choreographer with her hip-hop dance-based company."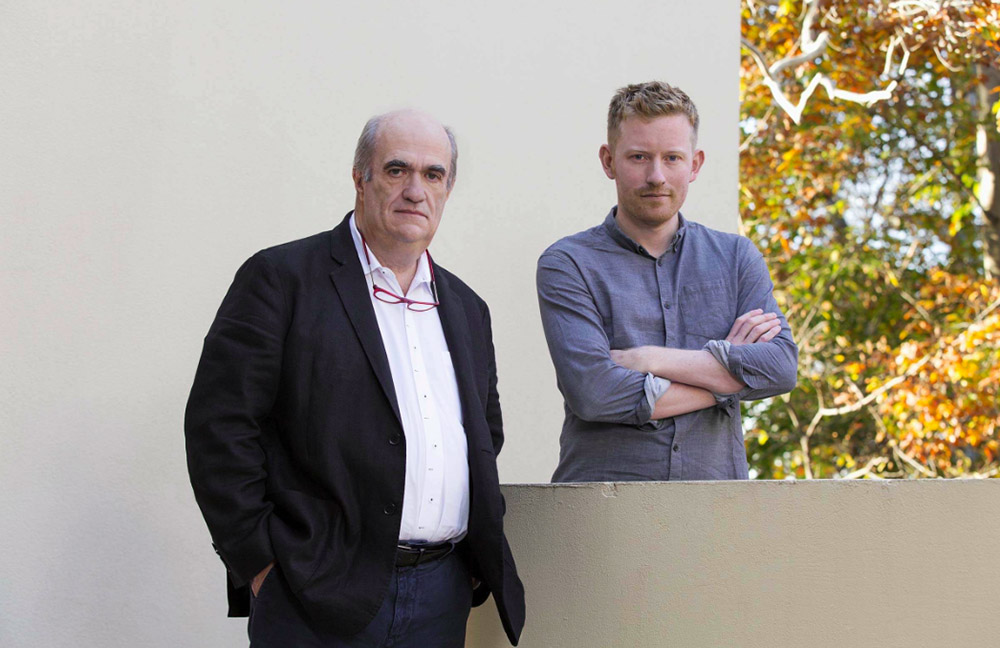 Colm Tóibín & Colin Barrett, Rolex Mentor and Protégé in Literature 2018 - 2019
Literature: "New York-based writer, essayist and journalist Colm Tóibín has depicted his native Ireland and the experience of exile in his much - acclaimed novels; he will mentor Colin Barrett, 35, also from Ireland, whose first collection of short stories, Young Skins, received three major prizes in 2014 in the UK and Ireland."
Zakir Hussain & Marcus Gilmore, Rolex Mentor and Protégé in Music 2018 - 2019
Music: "Indian musician Zakir Hussain – widely viewed as the world's greatest tabla player, this composer, actor and producer will mentor Marcus Gilmore, 31, a New York jazz musician and startlingly innovative young drummer."
The program's 2020-21 mentorship will also address film, theatre, visual arts and a variable eighth mentorship. In this expansion of the programme, the variable mentorship will take place in other fields of the arts; it will be announced in 2020.
"We have moved to this schedule as a natural evolution of the programme based on 15 years of experience and extensive conversations with the participating artists," said Rebecca Irvin, Head of Philanthropy at Rolex.
"The change enables us to provide greater flexibility for the mentor-protégé pairs in planning their work together and will help accommodate collaborations in fields where works need longer periods to develop."
In other changes, funding has been substantially increased to 40,000 Swiss francs for protégés with mentors receiving an honorarium of 100,000 Swiss francs. A further 30,000 Swiss francs is also available to protégées after the mentoring period has finished to support the creation of new work.
"We welcome the four new mentors and their protégés to the worldwide creative community of the Rolex Arts Initiative. We at Rolex believe that the extended mentoring time of up to two years will result in partnerships that are even more productive than those of the past 15 years," added Irvin.
Last year, David Chipperfield was named as the mentor for the Rolex Mentor and Protégé Arts Initiative in Architecture.
Top image: Sir David Adjaye & Mariam Kamara, Rolex Mentor and Protégée in Architecture, 2018 - 2019
All images courtesy of Rolex Mentor and Protégé Arts Initiative