h2O competition winners establish symbiotic relationship with water
24H, competition branch of ideasforward, has released 10 winners of the h2O competition which sets an organic relationship with water, climate change and space for the future of next civilizations. Ten-winning proposals were selected from Poland, Spain, Portugal, Sweden and Russia. 24H celebrates its 14th edition in this competition, which changes its theme in each edition.
24H competition is a space where the time limit is used to stimulate your creativity. This competition proposed to give alternative and radical responses in 24H to the social problems, climate changes, humanitarian causes and sociologic problems of the contemporary societies. ''Commitment, perseverance, inspiration and hard work are the necessary bases to develop a proposal that meets the premises that is released regularly in the brief of the competition. The competition challenges you to prove your talent in 24 hours'', says the competition.
Even if the competition summary has not yet been announced, 24H has released 3 winners and 7 Honorable Mentions, exploring significant ideas as related to the water and our planet. World Architecture Community is Media Partner for 24H Competitions and 24H's next competition is Mythology-you can still register in the regular registration period until February 8, 2017.
1st prize- team: Artur Górski, Mikolaj Strzelczuk, Szczecin, Poland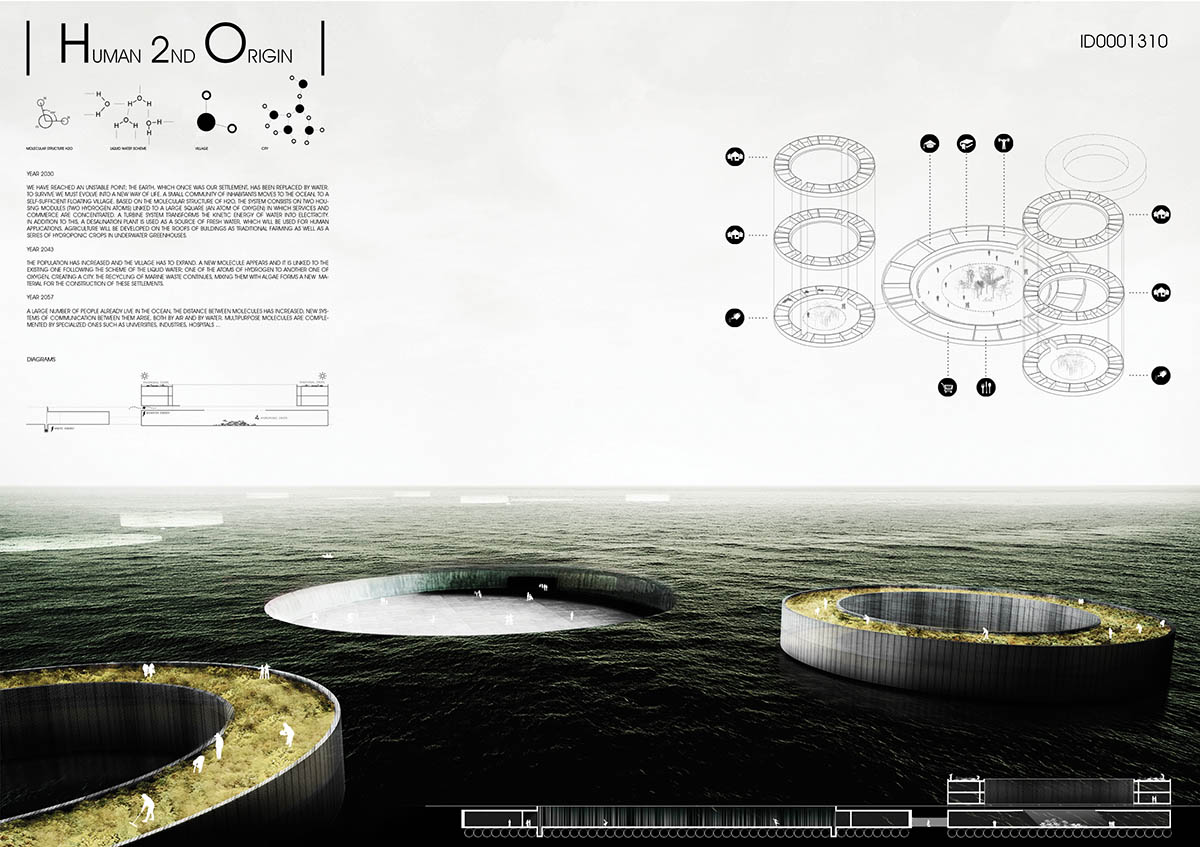 2nd prize-team: Jaime Fernandez Gomez, Martin De Pablo Esteban, Lucia Gonzalez-Lamuño Sanchis, Pablo Manteca Martin, Begoña Santolaya Cañibano, Valladolid, Spain
3rd prize-team: Katharina Lutz, Eduarda Vieira, Alban Wagener, Porto, Portugal
Honorable Mention-team: Mateusz Binkowski, Joanna Targowicz, Krakow, Poland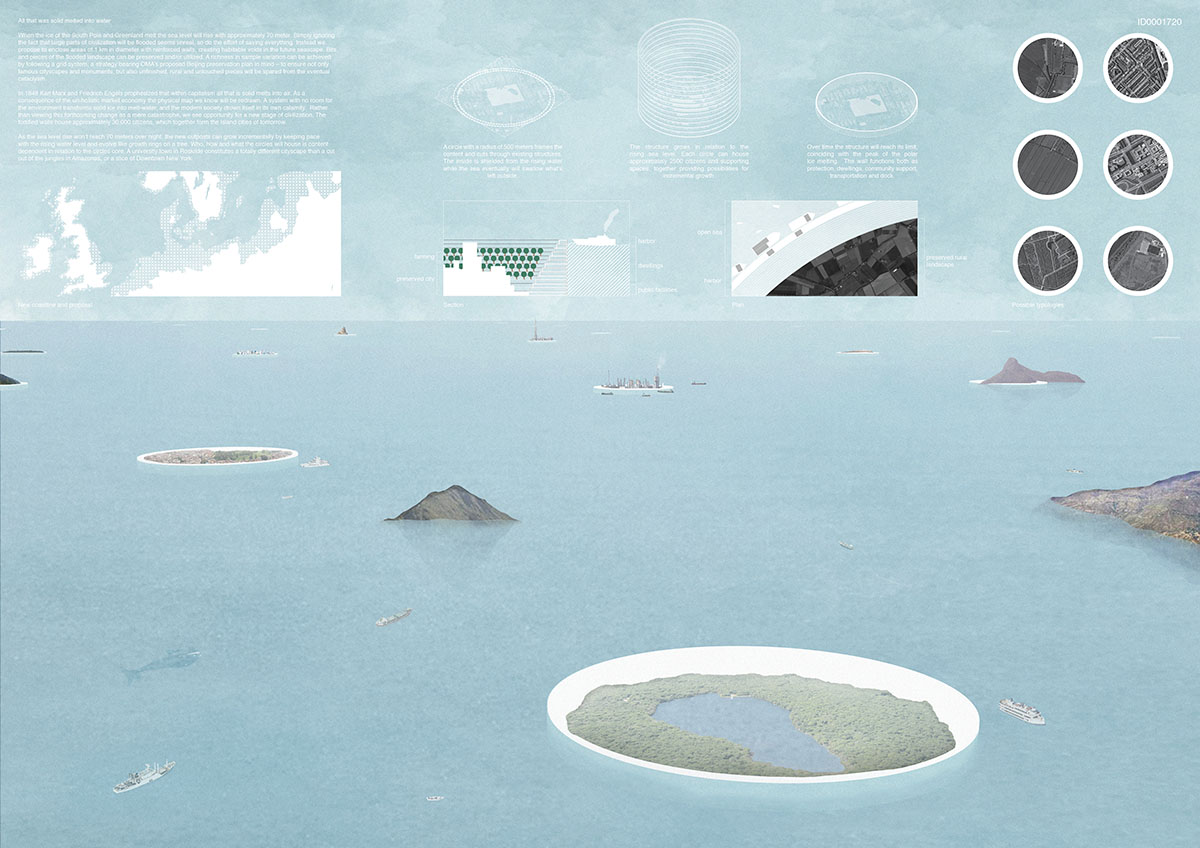 Honorable Mention-team: Tobias Jansson, Oscar Forsman, Kim Lidman, Stockholm, Sweden
Honorable Mention-team: Gloria Benito Aranzana, Hector Suárez Gomez, Madrid, Spain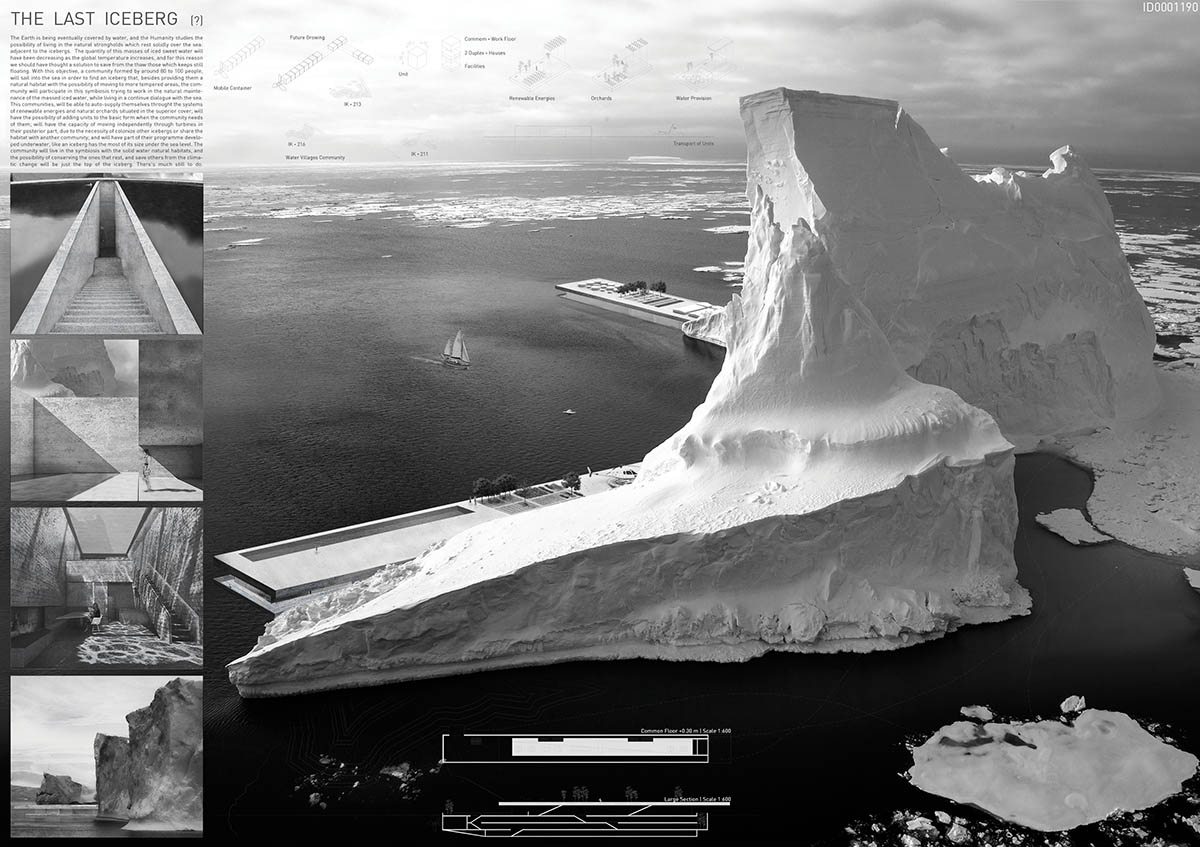 Honorable Mention-team: Sergio Ortín Molina, Miguel Ángel Ortín Molina, Beneixama, Spain
Honorable Mention-team: Jacopo Barelli, Francesca Dalla Mora, Matija Peric, Federico Bettazzi, Francesco Caputo, Lisboa, Portugal
Honorable Mention-team: Adelia Shaekhova, Rasul Rangulov, Ufa, Russian Federation
Honorable Mention-team: Anna Budnikova, Moscow, Russian Federation
24H will also publish a new book dedicated to the h2O competition-you can make purchases from here.
Top image: 1st prize winner: Artur Górski, Mikolaj Strzelczuk-Szczecin, Poland
> via if-ideasforward.com