Rocco Borromini renovates SV House by using remains of Italy's old rustic
Rocco Borromini, an Italian architect, has renovated a house by using remains of old rustic of the region Albosaggia in Italy. The lot, on the coast of Orobic Alps, enjoys a very beautiful view that you can enjoy from the large windows of the west front.
The stained glass windows, partly fixed and partly that open, contribute to the dialogue between the interior and the valley. The structure is very simple, two stone walls connected by a reinforced concrete slab while the second floor, roof and facade are made of wood.
The two baffles were been made of local stone natural split, cleverly prepared. The facade of brushed larch wood is composed of a structure and slats remembering some architecture of the alpine zone.
Only 22 square meters on three floors are home to the ground floor kitchen area and fireplace, first floor bedroom and bathroom, and the upper master bedroom.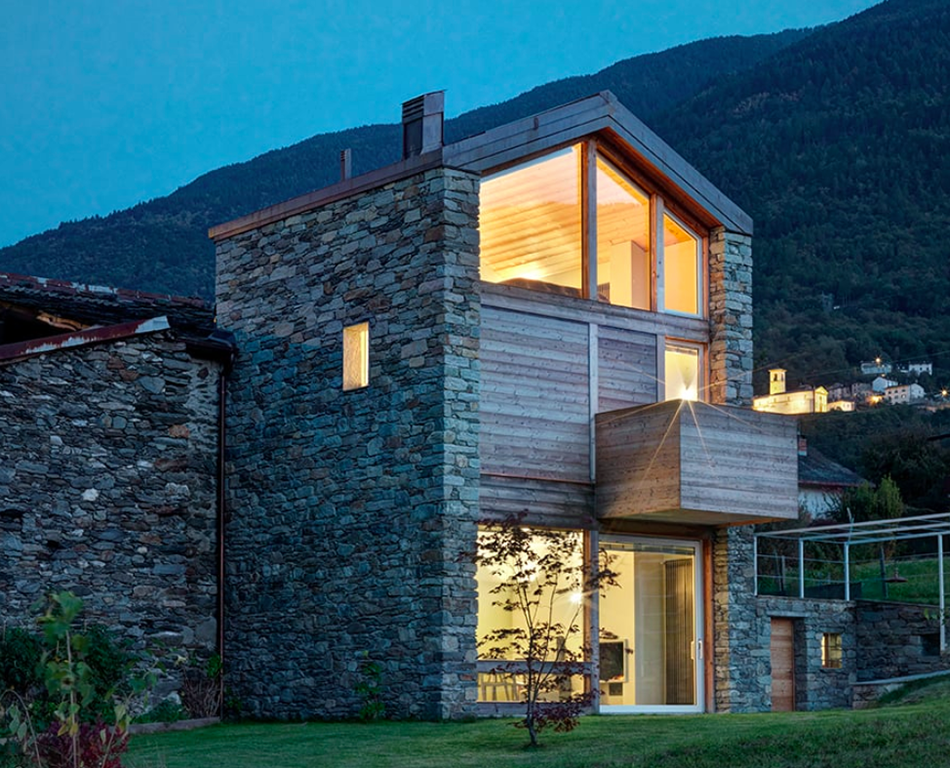 Overall space is limited but this condition and the choice of materials, helped to create that feeling of "hearth" with evocative power and was one of the cardinal principles of many rural architecture as well as much of the academic architecture. A very light scale with transparent landings unites the three levels occupying the east side and let perceive the large interior height.
For the floor of the ground floor and the small part of external paving the studio has decided to use luserna stone natural split to emphasize the continuity between inside and outside. The set of choices, formal and material, have been dictated by the desire to reinterpret the tradition whereby the client and the designer have a great respect.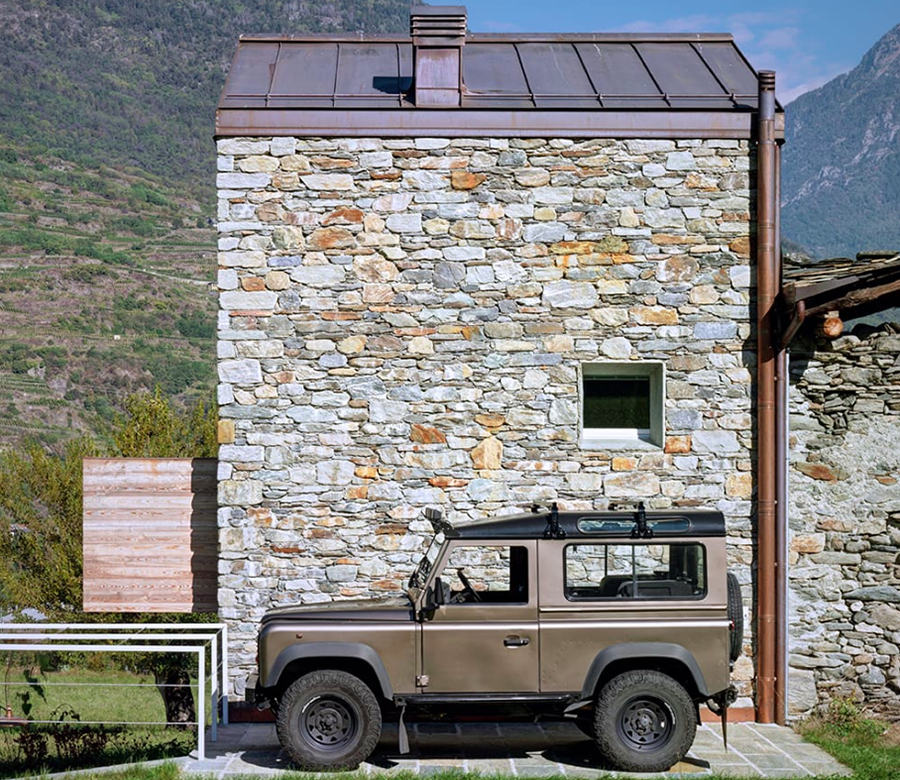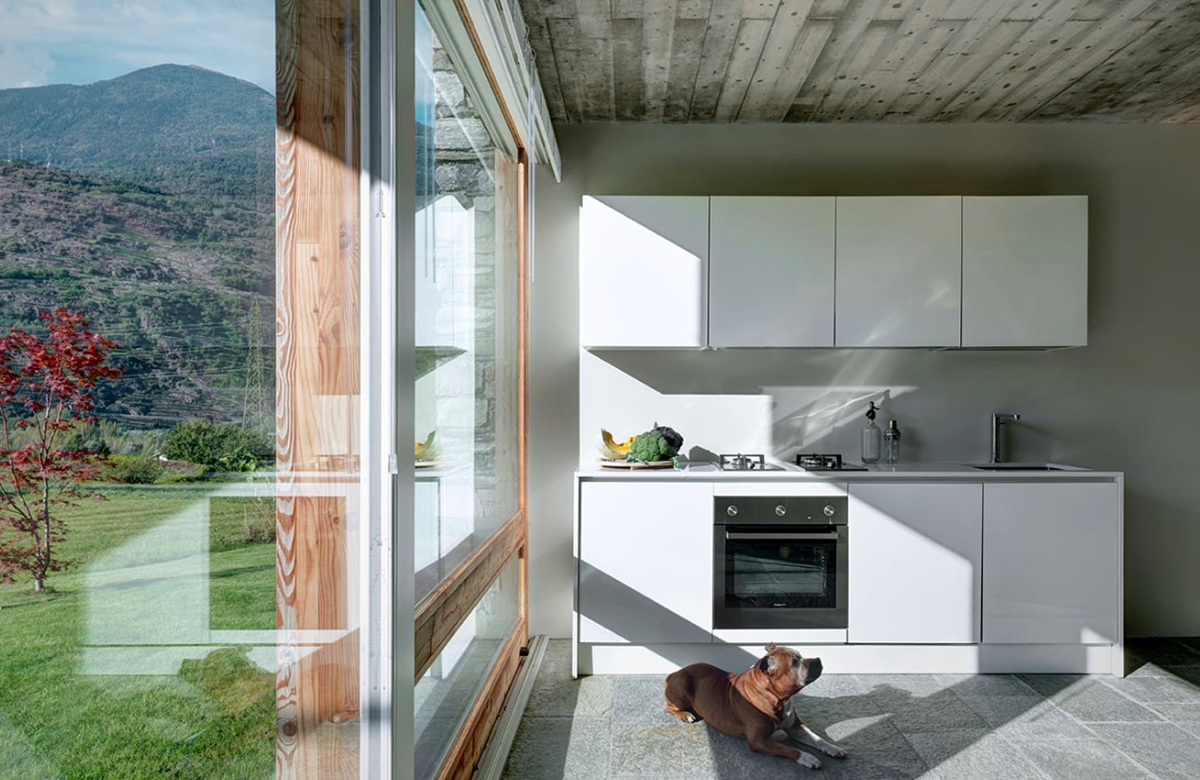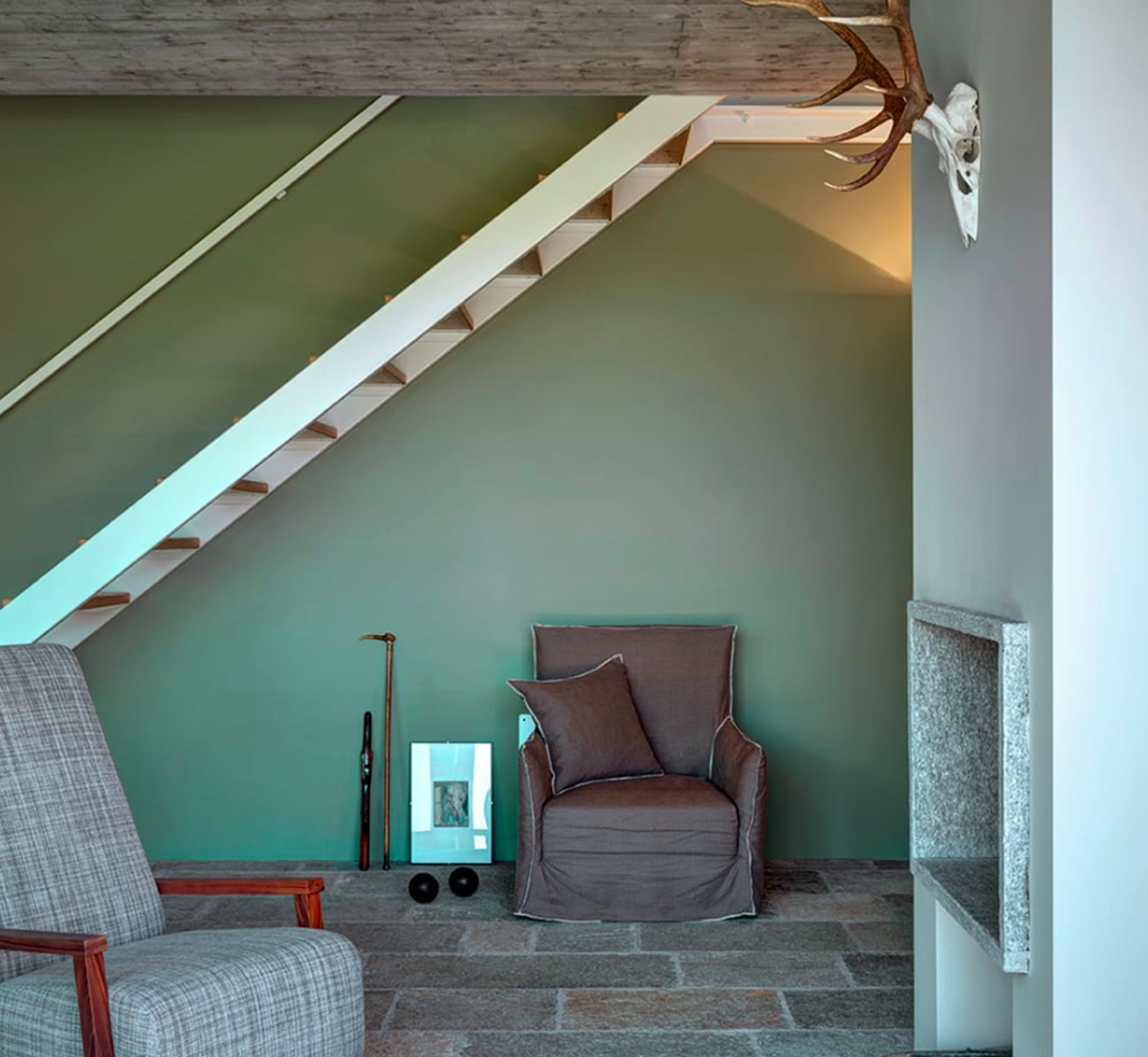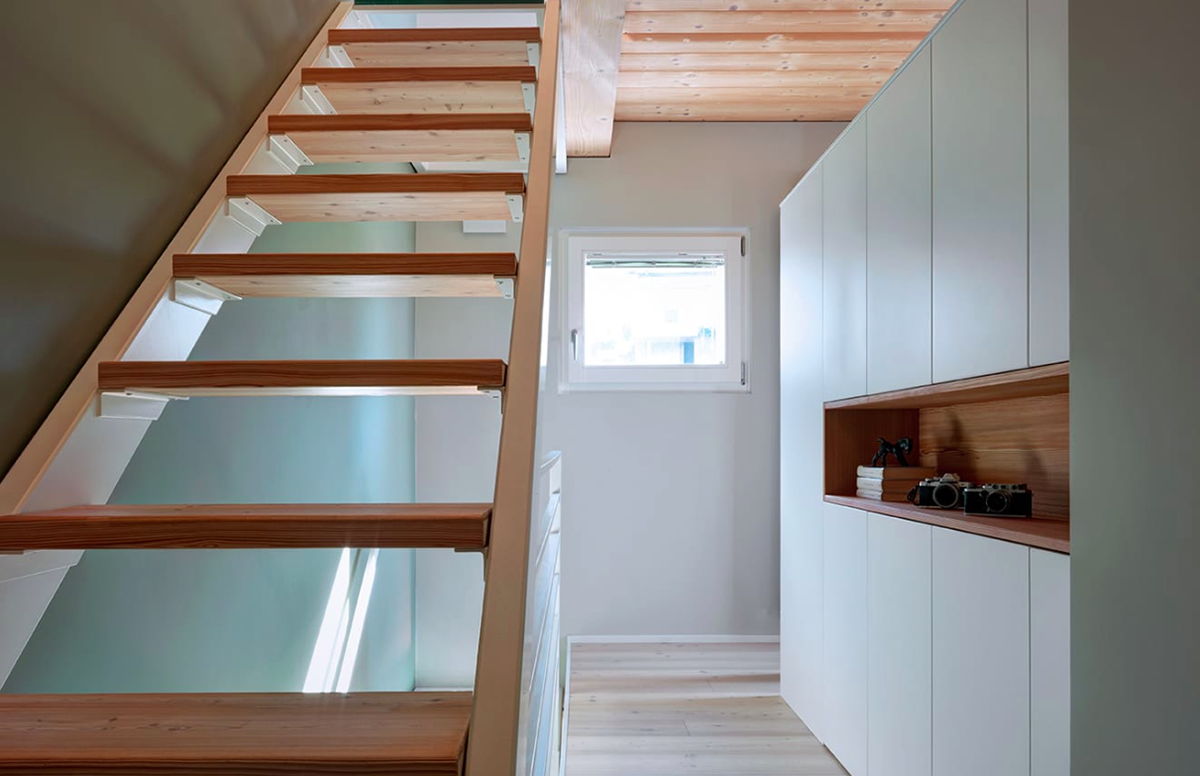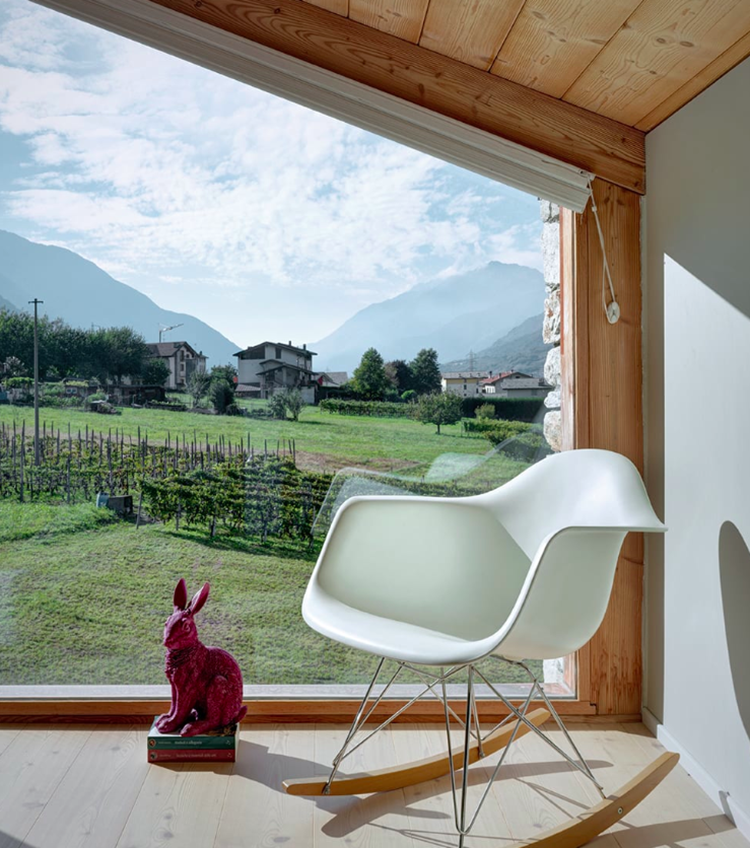 All images © Marcello Mariana
> via Rocco Borromini