All the Bunnies, Boobs, Blondes are taking part at Slow Culture's Playboys & Girls exhibition
Slow Culture, a gallery and retail bookstore in Los Angeles' Highland Park, presents Playboys & Girls, a group exhibition celebrating the iconic culture of Playboy. As one of the world's most recognizable brands, Playboy's legacy has influenced generations of artists and forward thinking minds alike. The gallery has gathered 20 members of world's creative community and tasked them with creating new, original work that embodies Playboy culture.
From illustrators, photographers, tattoo artists and more, a diverse range of all mediums will be represented. Playboys & Girls exhibition will be on view until September 24, 2016 at Slow Culture gallery.
Jay Howell, "Playboy Magazine"
Opened on September 2 at Slow Culture gallery, the exhibition shows eclectic but organic lineup of 20-plus established and emerging artists ranges from skateboarding legend-cum-painter-photographer Ed Templeton to folk illustrator Stacey Rozich to Playmate Brook Power (Miss May 2016).
''Playboy magazine has never told its artists to do "Playboy art"; they just chose good artists to be in Playboy and then let them loose. So I think the heart of our show really represents the magazine in that way. It speaks of Playboy without relying on a weird theme,'' told Jay Howell Playboy, curator of the exhibition.
Image courtesy of Slow Culture
Founded by Hugh M. Hefner in 1953, Playboy has been a tastemaker, an arbiter of style and a vanguard for political, sexual and economic freedom for almost 60 years. Headquartered in Beverly Hills, California, PEI publishes Playboy Magazine in the United States and abroad and creates content for distribution via television networks, websites, mobile platforms and radio.
Playboy consumer products are sold in more than 180 countries. Playboy's iconic events at the world's most influential happenings provide our partners with unparalleled access to high-end pop culture. The Rabbit Head Logo, one of the top 20 brands in the world, and ranked amongst giants such as Nike, Disney and McDonald's, continues to fuel the future of Playboy and our global expansion.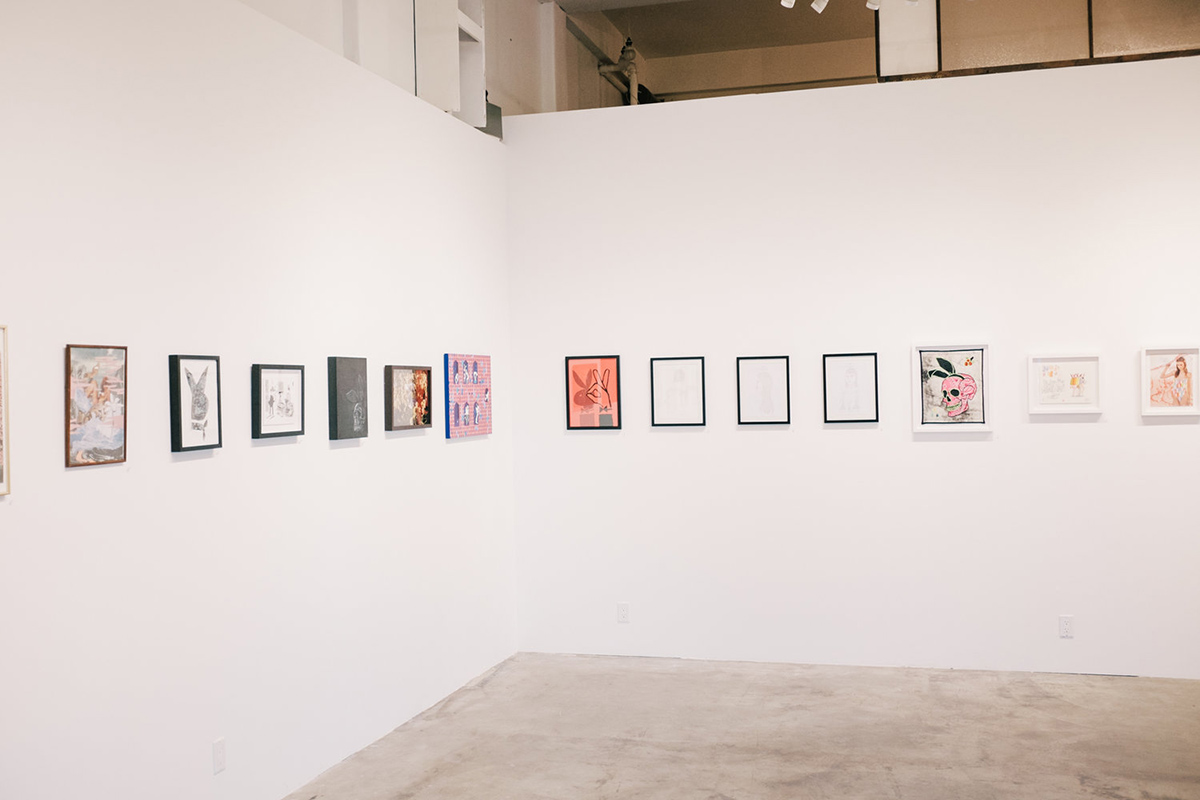 Image courtesy of Slow Culture
Image courtesy of Slow Culture
Top image: Brook Power, "Bikini Atoll"
> via Slow Culture