2A Design uses shipping container to make a low-budget compact private house in France
2A Design has recently completed an asymmetric small and low cost house on a tiny plot, in a rural village next to Rennes, France. Architect Josué Gillet uses shipping container to create a low-budget private house, giving the best response to the client of the house.
Called Flying Box Villa, this prefabricated modular house features eco-design systems developed by the company B3 Ecodesign, reducing overall cost and energy uses for modular homes at its Rennes factory.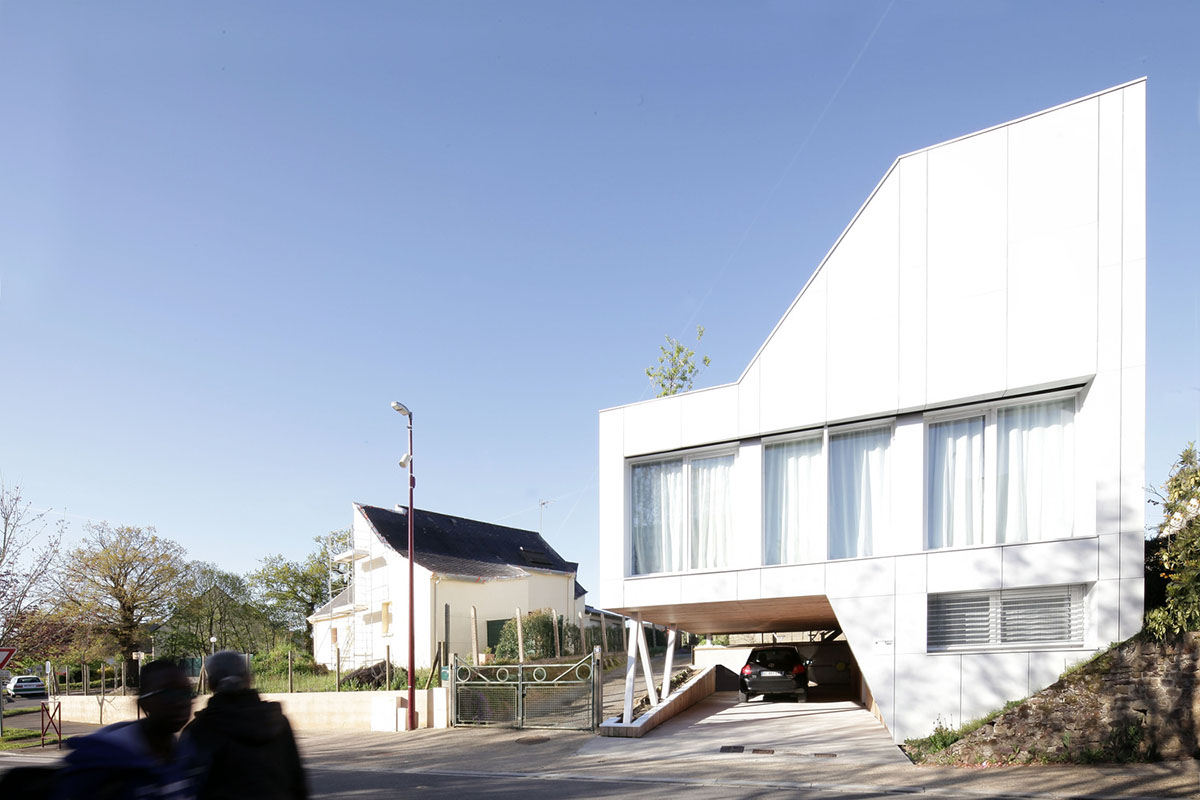 The house has been prefabricated in a factory then moved on the site and achieved in approximately three months. The container dimensions fits exactly with the buildable zone of the plot. The project is divided into 3 levels. Each level is a 100 square-meter area. The superpostion of those different sequencies shape the house. The studio had a very little plot to organize a complete program of the desired urban villa.
The first level, the ground one, is more technical, including one parking zone for two cars, the covered entrance and the technical rooms; a sewing studio and a laundry. The shared life stand on the first level, the garden one. The user can find there a comfortable living room, the main room of the house.
The main volume of the house presents two glass facades. The first face is above the street. The house take part in the life of the street. The other face, looking at the small garden, is completely transparent too.
By its small dimensions, the garden look like a patio, a private room without ceilling, open to the sky. The house is there hided from the wind and the views from the neighborhood. Users can then enjoy the patio for a comfortable chilling session.
The last level, is another intimate space. The parental room is widely openened on a large roof terrasse. This space is a kind of solarium, maybe the most qualitative place of the house. From there, users can enjoy a view from the village to the natural landscape of the country.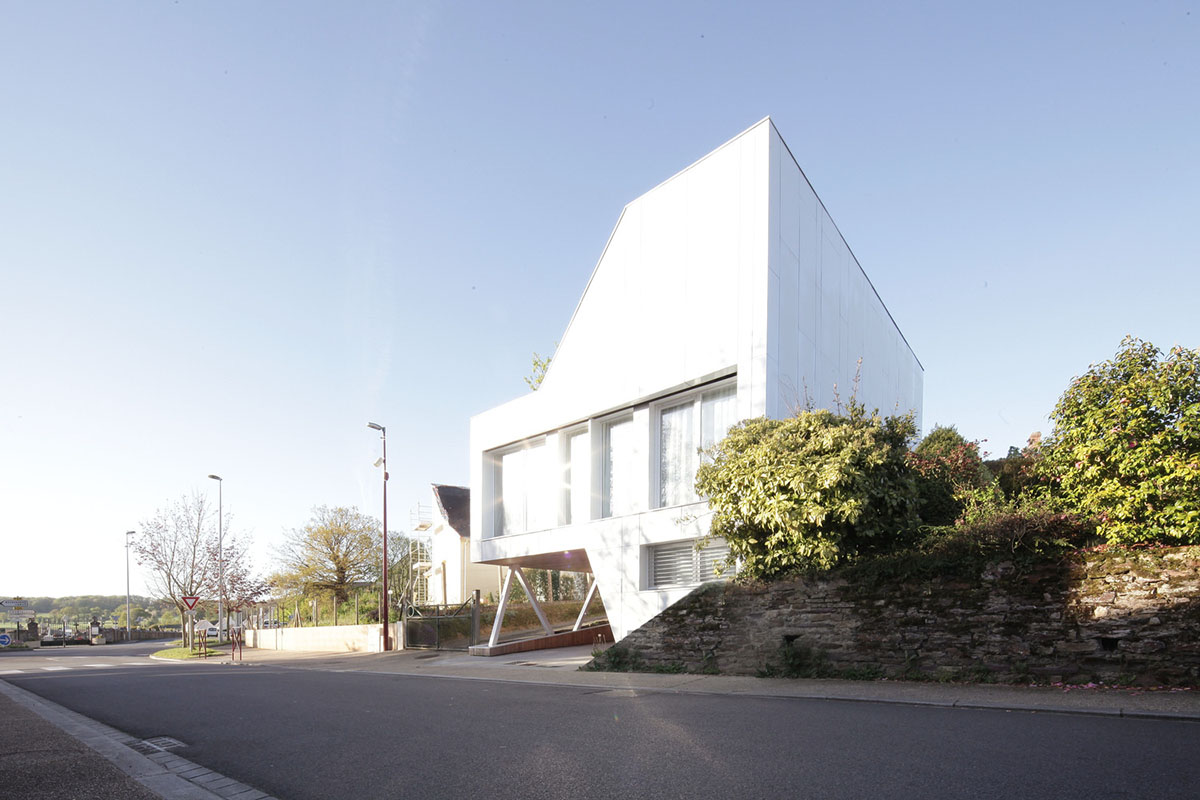 Giving back the roof of the villa to its inhabitants is the only way to propose large outdoor spaces on a so small plot. The terrasse is althoug planted with trees. The house doesn't have a real garden.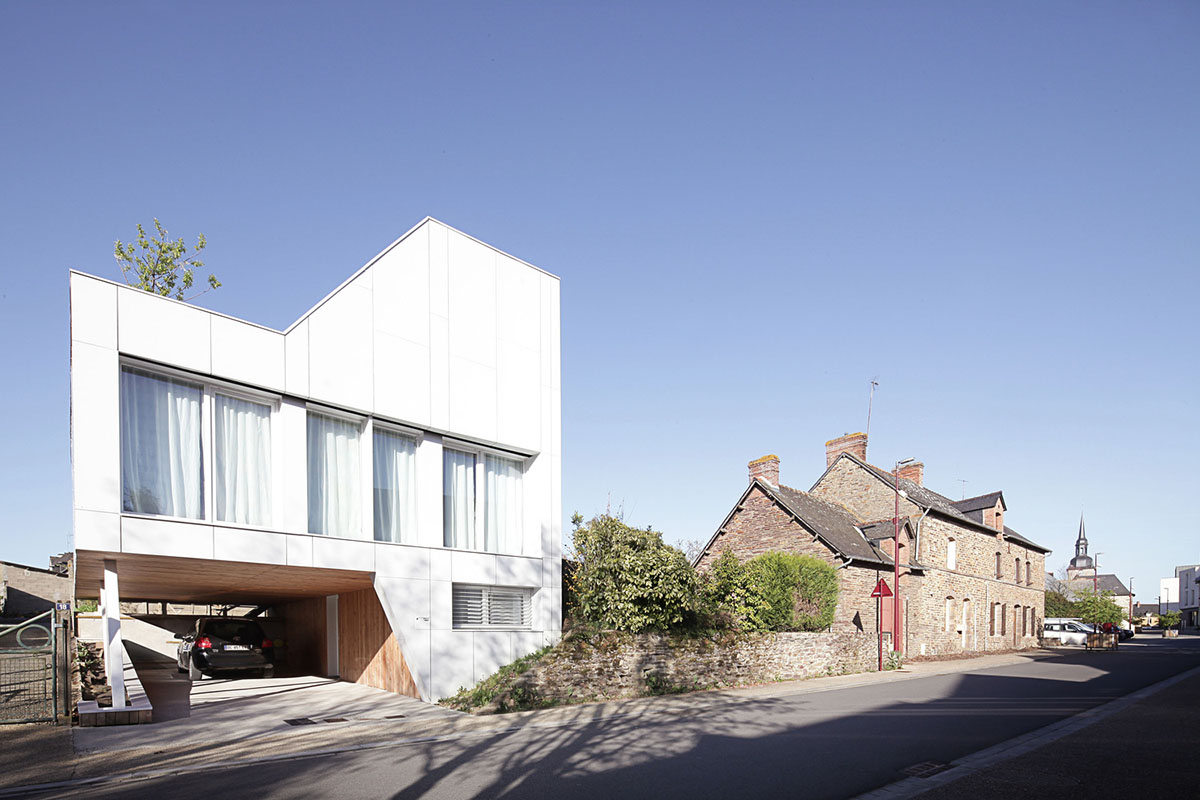 Site plan

Section
Plans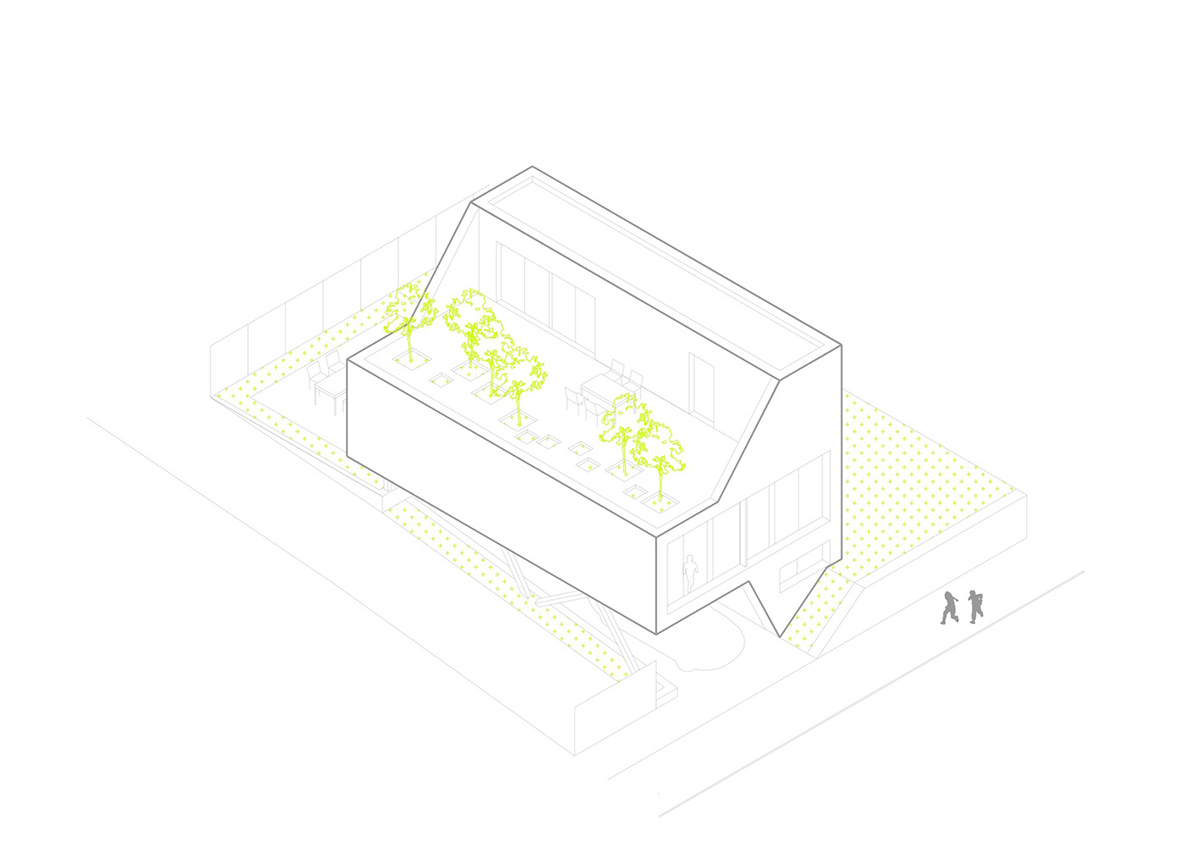 All images © 2A Design / Josué Gillet
> via 2A Design