OMA will design its first Art Museum in the US for The Albright-Knox Art Gallery
Albright-Knox selected OMA New York for Museum's AK360 expansion, which will be directed by OMA New York principal Shohei Shigematsu. Shohei Shigematsu will spend the next year in partnership with the museum and in consultation with the community to develop a vision for a renewed and revitalized Albright-Knox. The Albright-Knox Art Gallery has selected the award-winning firm OMA to expand and refurbish the museum's historic campus.
The decision was approved yesterday by the Albright-Knox Board of Directors following a rigorous international search for an architectural partner to collaborate on the museum's first expansion in more than half a century. The project, entitled AK360, will be OMA's first art museum project in the United States. It will enlarge and enhance the Albright-Knox, enabling the institution to better serve diverse audiences and to flourish in the twenty-first century.
The $80 million project—the largest ever undertaken by a cultural organization in Western New York—will significantly transform the museum, enrich Buffalo's distinguished architectural legacy, and bolster the resurgent cultural and economic life of Buffalo and the entire region.
Image © Mark Dellas
''Our selection process sought creative approaches to the challenges of expanding and refurbishing the Albright-Knox," said Albright-Knox Board President Tom Hyde. "At the top of our list, we were looking for genuine sensitivity to our historic buildings and Olmsted campus, which anchor the increasingly vibrant Elmwood Avenue Cultural District. OMA/Shohei Shigematsu have demonstrated their creative approaches to building in complex sites, most recently at the Musée national des beaux-arts du Québec, which also connects parkland and urban landscape.''
''OMA/Shohei Shigematsu are fully committed to an organic design-development process that will unfold in partnership with the Albright-Knox and the broader Western New York community," said Albright-Knox Peggy Pierce Elfvin Director Dr. Janne Sirén. ''Over the next year, we will work together to imagine a renewed Albright-Knox for the twenty-first century, one that includes state-of-the-art spaces for special exhibitions and the display of our world-renowned collection. Educational and social environments will be at the front and center of our project. Through our architectural vision we will aspire to set new standards for how a twenty-first century art museum can activate the transformative power of art and become a place of community engagement—a town green for all.''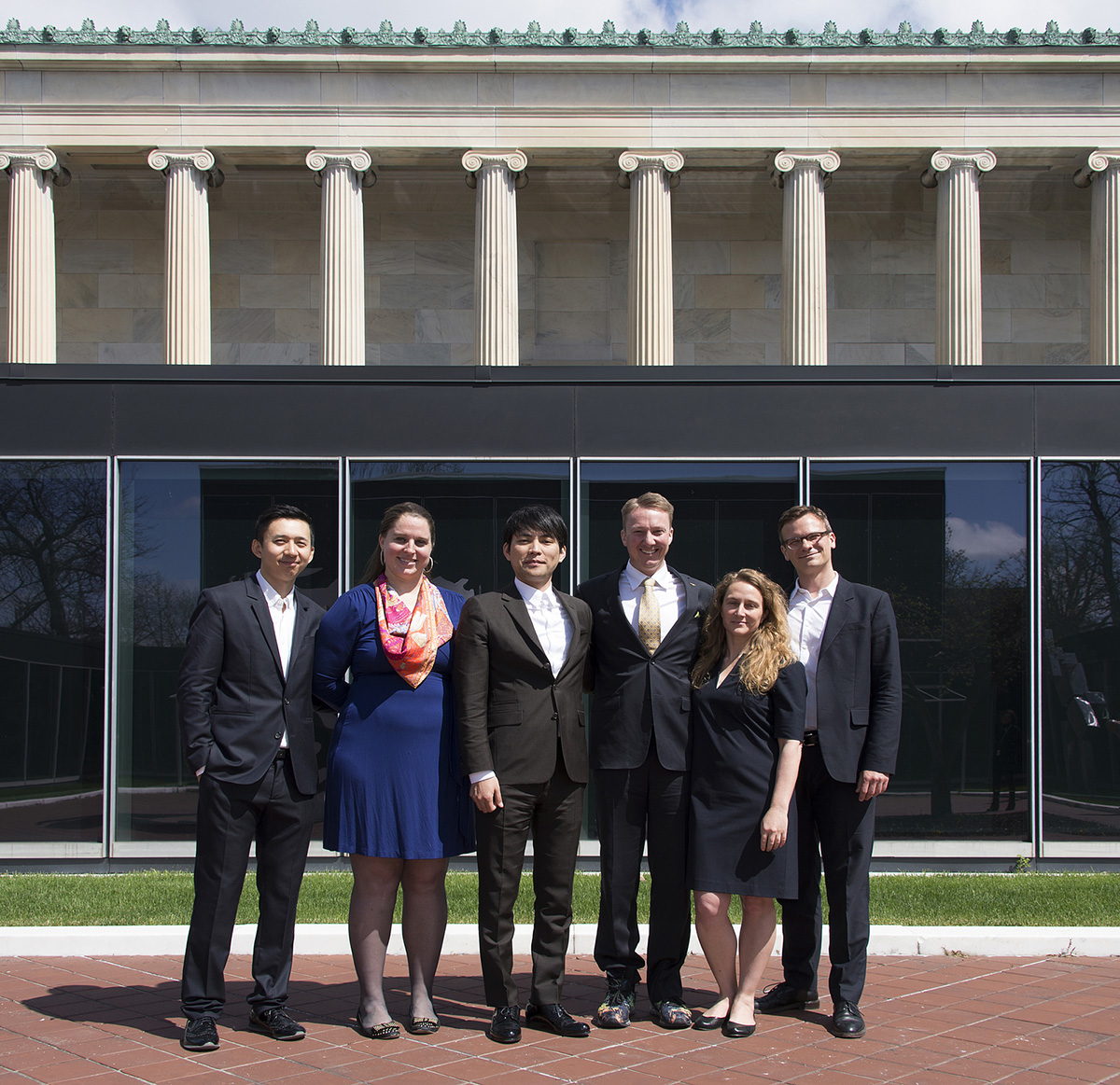 Image © Albright-Knox Gallery
''Our project requires an architectural partner with extensive experience in a diversity of contexts,'' continued Sirén. ''Shohei's team brings a unique set of credentials in museum and environmental design. We could not have a better partner,'' he said, adding, "I am grateful to our Campus Development Committee and Board of Directors for their expert stewardship of the process that has led us to this historic moment and for their extraordinary dedication to this museum and this community.''
Shohei Shigematsu commented, ''We are thrilled to be part of this project, which will be important for many reasons including the convergence of historically significant architecture in Buffalo, fostering a more intimate dialogue with the Olmsted landscape setting, answering the need for new exhibition space to display the Albright-Knox's renowned collection, and positioning the museum to take a leading role in the city's broader resurgence.''
The Albright-Knox's partner selection process was conducted in partnership with Andrew Bast and Susan Wallace of Zubatkin Owner Representation, LLC. The Albright-Knox and OMA/Shohei Shigematsu will embark upon the next phase of the envisioning process in September of 2016.
Following the announcement of the project in Buffalo, a related event will take place during the Art Basel art fair in Basel, Switzerland. Peggy Pierce Elfvin Director Dr. Janne Sirén, OMA's Shohei Shigematsu, and artist Mark Bradford will discuss the future of art museums and their role as agents of social change. The panel, which is free with museum admission, takes place at the Beyeler Foundation at 5 pm on Wednesday, June 15.
Top image © Blake Dawson
> via Albright-Knox Gallery