Kengo Kuma wraps the facade of Komatsu Seiren Fabric laboratory with carbon fiber in Japan
Kengo Kuma and Associates renovates an office building with a rigid-frame RC structure to strengthen its quake resistance using carbon fiber, and transforms the interior into a museum called 'Fab Labo'. Komatsu Seiren Fabric laboratory fa-bo is a space to display the technology of Komatsu Seiren, the client company.
Drawing from a technique of braiding ropes in this region, it became possible to add further flexibility to the carbon fiber. The project presents a tasseled view focusing on specific materiality with the new facade design. For Fab Labo, it is not just a simple cover coat for the buildings, it is also an investigation of new materials how they should be implemented in case of environmental conditions.
image © Takumi Ota
The fiber rod is said to be ten times stronger than iron, and this is the very first time that this material was used as a means of reinforcement against earthquakes. The potential of this light and soft fiber is explored inside the building as well. There is a lighting duct in fiber and on the rooftop, an experimental greening is being conducted using porous ceramic panels (called Greenbiz), which was generated from the process of producing fiber.
image © Takumi Ota
image © Takumi Ota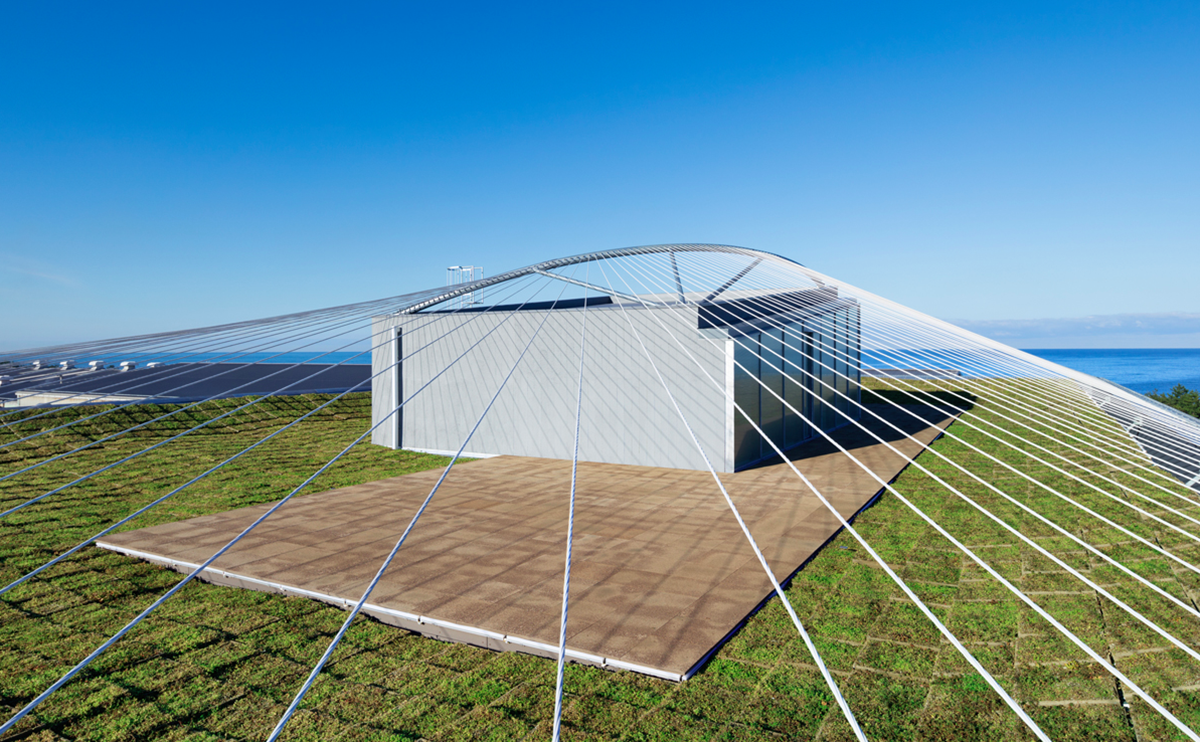 image © Takumi Ota
image © Shinkenchiku
image ©Kengo Kuma and Associates
image ©Kengo Kuma and Associates
image ©Kengo Kuma and Associates
Project Facts
Location: Ishikawa, Japan
Date: 2013.8-2015.11
Service: Office, Exhibition space
Area: 2,873.42m2
Top Image © Takumi Ota
> via Kengo Kuma and Associates