Jean Nouvel creates an urban icon called ''53W53'' in NY that finally breaks ground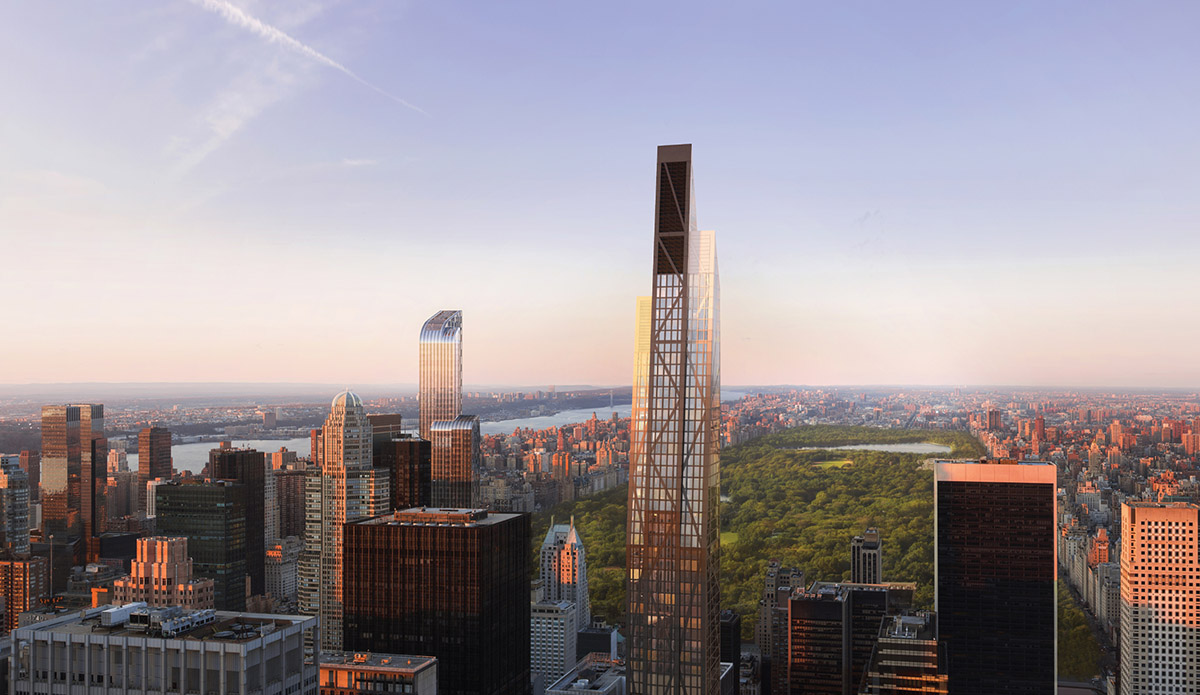 all images courtesy of 53W53
Jean Nouvel's 53W53 in New York finally breaks ground that will be an urban icon of the West 53rd Street. Jean Nouvel adds a new fully-transparent, naive and slim skyscraper to the New York's skyline. This fragile structure gracefully tapered and goes up to 1,050-foot-high, rising above The Museum of Modern Art, 53W53 represents a bold artistic and technical achievement by Pritzker Prize-winning architect Jean Nouvel. The program of this elegant skyscraper includes 149 apartments, restaurant, retail.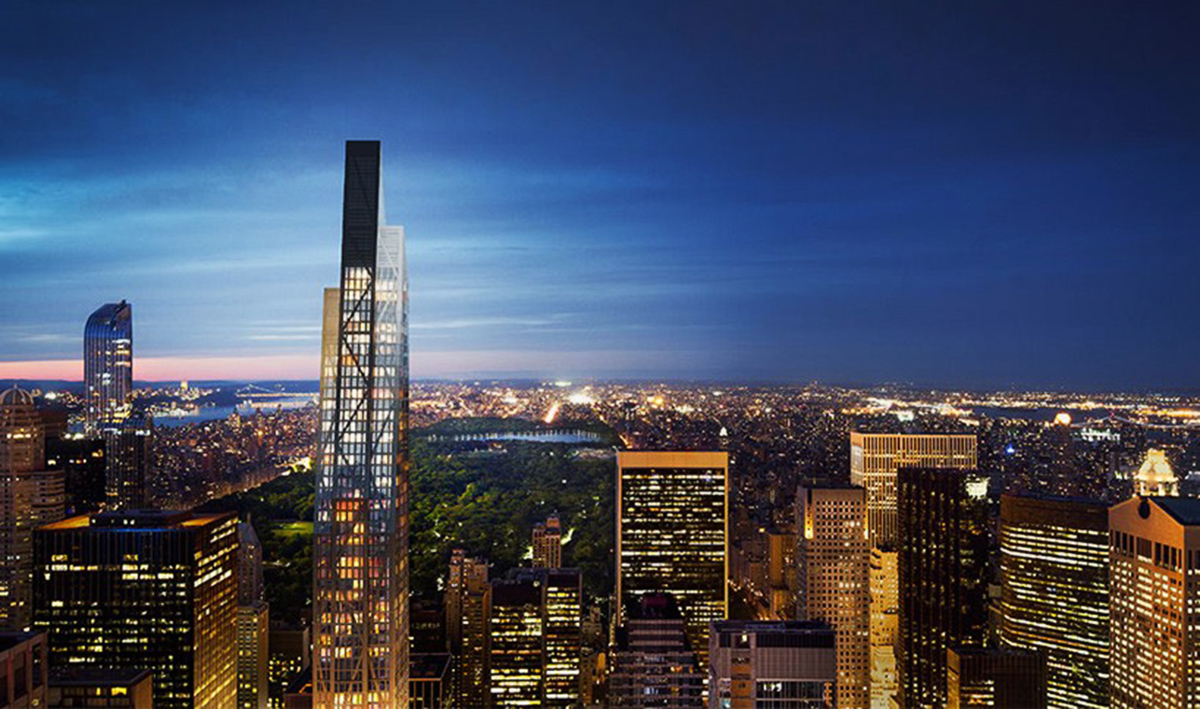 the architecture of 53W53 embraces a decidedly modern point of view
Nouvel's iconic skyscraper is inspired from reading of its urban context, the building's multiple tapered surfaces create a unique silhouette—both an heir to the classic towers that shaped the New York skyline and a paradigm for the skyscraper of the future. Its innovative exposed structural system, known as the diagrid, gives the facades of Nouvel's tower a distinctly angular rhythm, which, when combined with floor-to-ceiling windows, creates a unique architectural context through which to view Central Park and the Manhattan skyline.
In 2007, Jean Nouvel explains his design approach in this way: the history of zoning laws that have been shaping it for a century command respect and attention. The City's rules of vertical growth have created more than just a display of wealth or a new architectural style. They materialize Manhattan's power and life energy, and make it the substance of the City's monumental scale. Building a tower in Midtown Manhattan starts with a dialogue between decision makers.
the interior of the project designed by Thierry Despont
Ultimately, this dialogue will have to answer two questions of substance. What ideas is this tower made of and what is its place in the City? With his design for the Tower Verre, Jean Nouvel proposed to take the strict respect of the zoning envelope to the point where its shape becomes the tower itself. Governed by its legal envelope and the structural framing needed to withstand the wind loads, this building is as unique and singular as the parcel it stands on.
The façades of the tower are a structural glazing in standard glass dimensions and the bracing structure follows the simplest and most economical geometry.
Nouvel added that from close up, its receding stealth geometry makes it surprisingly discrete and unobtrusive for its height. Seen from Central Park, the bridges and most locations on the river banks, its triangular silhouette stands out and is very recognizable in the Manhattan skyline, inscribing the MoMA unmistakably as one of New York's most famous and successful cultural institutions.
Living inside this building feels like inhabiting a powerfully present and reassuring structure, similar to that of a large tree.
The tower draws its shape from the desire for more daylight in the streets. The narrow triangular top section is putting its unusually thin silhouette to good purposes. This tower is a monument to the rules of shadow and light, and to the forces of the wind.
cold plunge with an elaborate poolside vertical garden designed by French botanist Patrick Blanc.
from luxury bathrooms, you can watch the New York's skyline providing full transparency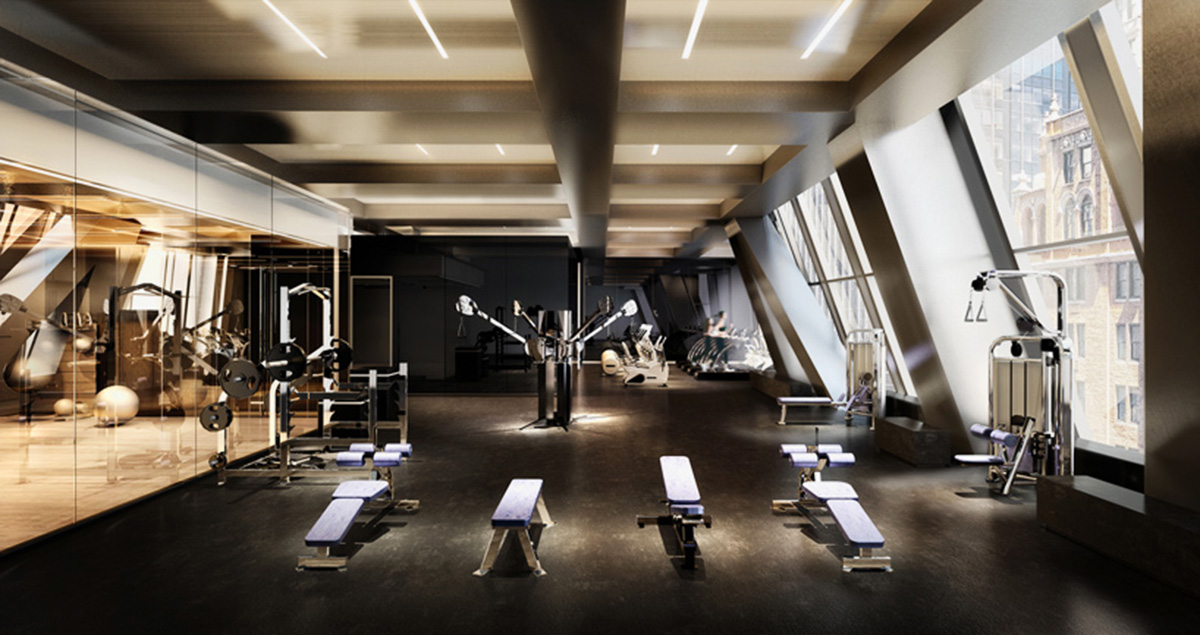 view of wellness centre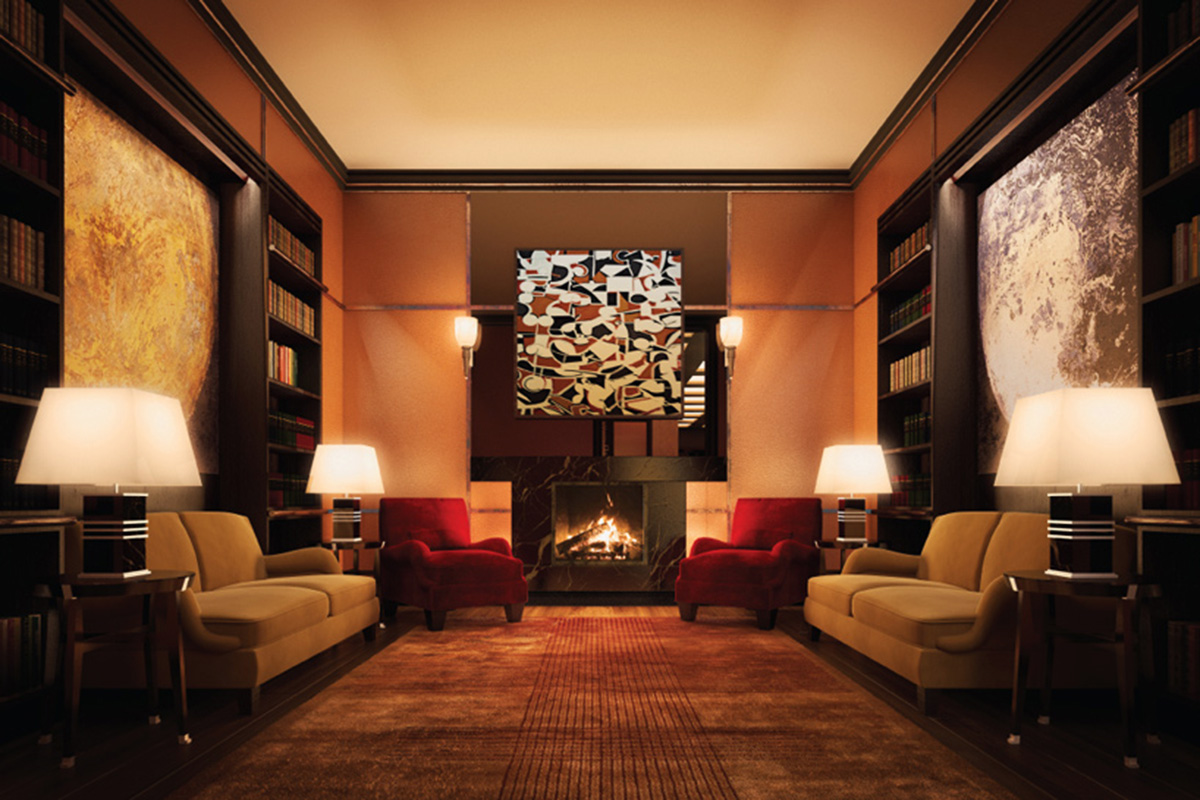 The evocative full-service lobby designed by Thierry Despont features a welcoming library seating area, oak wall paneling with bronze trim, coffered ceilings, and a custom-designed fireplace.
a wine area provides a dark but intimate space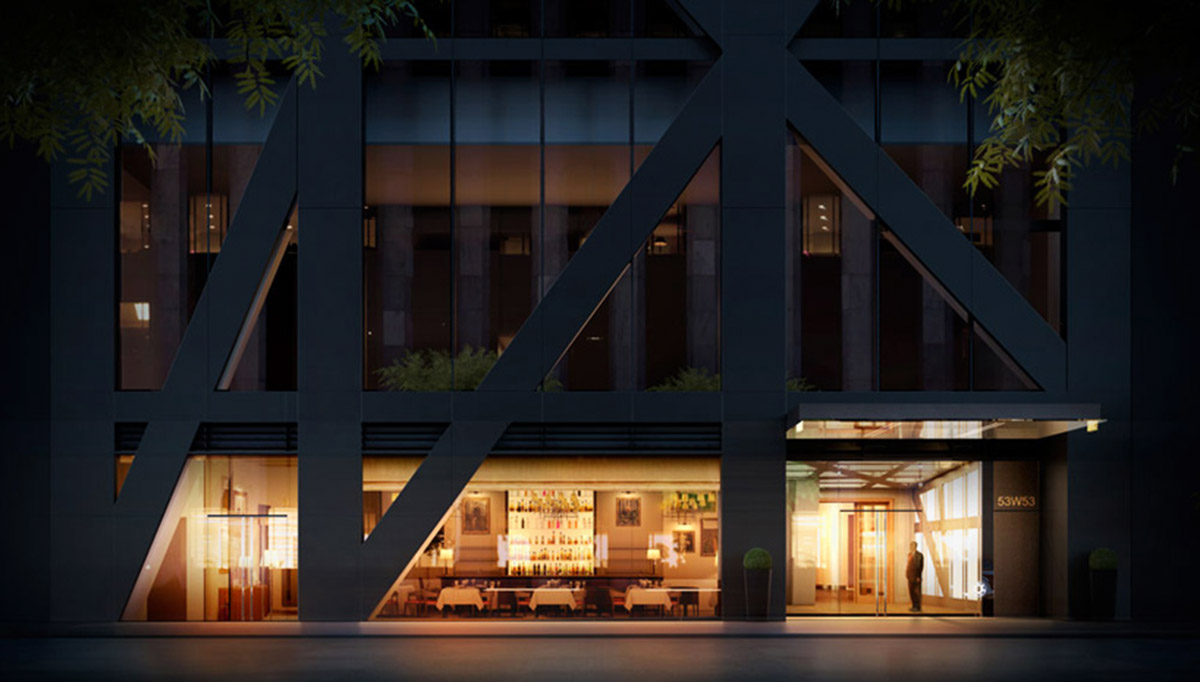 the skyscraper includes 82 floors and 149 residences, and target for completion of the building 2018.
Project Facts
Location: 53 West 53rd Street, New York 10019, USA
Client Private: Hines and Whitehall, Goldman-Sachs
Architect: Jean Nouvel – Ateliers Jean Nouvel (Paris, FR)
Associated Architects: AAI Architects – Toronto /SLCE Architects – New York/The Office of Thierry Despont – New York
Project Leaders: Bertram Beissel, Manal Rachdi, Damien Faraut, François Leininger, Ingrid Menon, Stacy Eisenberg
Architects Pablo Alvarenga, Maya Barakat, Jean-Patrick Degrave, Constanza Jorquera, Narjis Lemrini, Amanda Ortland Beissel, Matthieu Puyaubreau, Mélanie Doremus, Fred Imbert, Tristan Israel, Laetitia Degroote, Etienne Gobin.
Graphic Design & Interior Design: Elise Taponier, Sabrina Letourneur, Floriane Abello
Perspectives: Benjamin Alcover, Manal Rachdi, Raphaël Renard.
Consultants, Engineers
Competition
Structure: Aedis
Vertical circulation: Kone
Studies
Structure: WSP Cantor Seinuk
Building services: WSP Flack + Kurtz
Facades: Israel Berger & Associates
Model: Polyrepro, Jean-Louis Courtois
Competition: 2007
Studies: 2007-2009; 2012-2013
Contract type: Competition, winning project; full design services
Program
Competition: Hotel, housing and extension of the MoMA (Museum of Modern Art)
Project: Apartments and extension of the MoMA (Museum of Modern Art)
Building: 1050 ft tower, 149 apartments, restaurant, retail
Usable Floor Area: 57 000 m²
Gross Floor Area: 5 181 m²
Budget: Non disclosed
> via jeannouvel.com, 53w53.com