AMO invaded 2016 SS Miu Miu show with ''Timeless Ruin'' of Golden Age
all images courtesy of AMO / Prada
2016 SS Miu Miu show held in Paris, France with AMO's golden-metallic installation design, which has created a contemporary ruin with fashionable colours and materials during the show. OMA's research branch AMO presented its new installation during their spring/summer 2016 women's show in paris with today's fashionable colour - a ''gold'' -and golden coverings marked the show resembling a heritage of unidentified era- integrated with Prada's new collection flowed in space with carved out forms. According to the AMO, this specific volume, embedded in the hypostyle, is carved following the model's path. Concealing and revealing the columns, an organic dialogue is established with the existing architecture.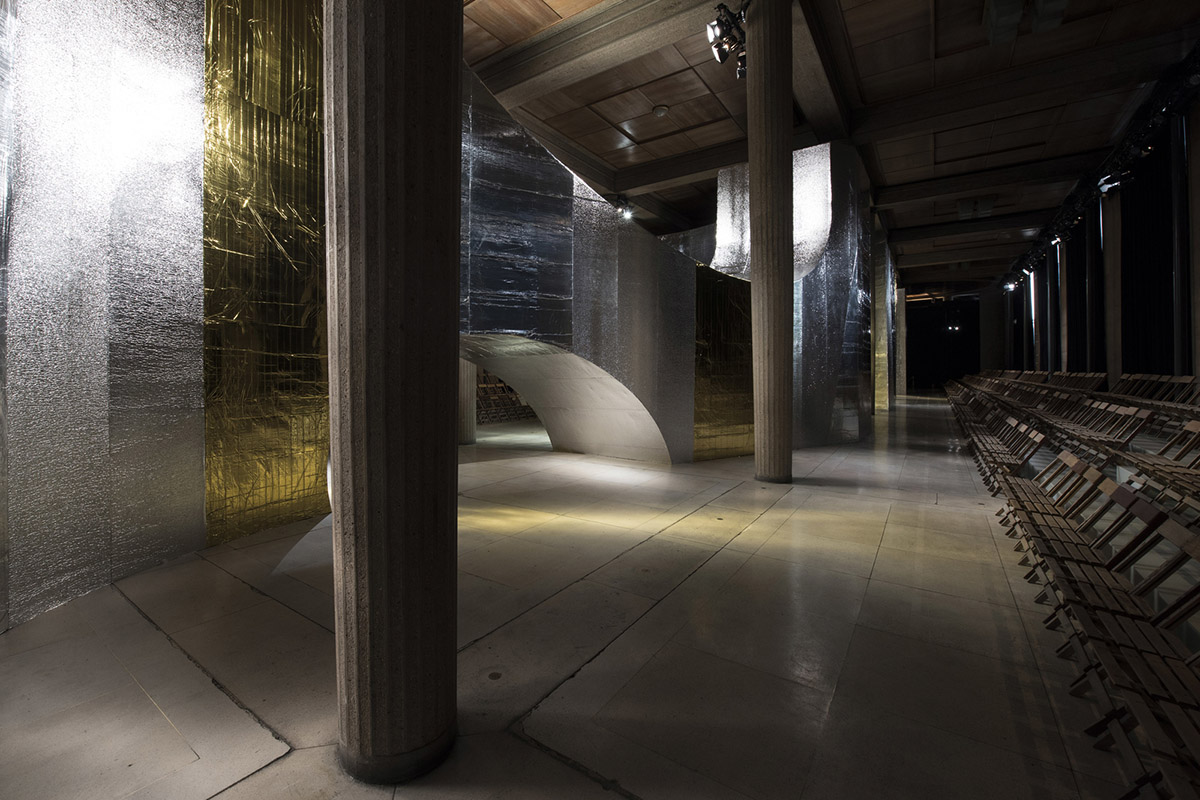 The complex geometry of the installation is clad with a set of industrial reflective materials amplifying its extraneous presence to the surrounding environment. Based on this concentric organization, the show unfolds around the brutal volume that becomes both path and background for the models. The audience is organized linearly along the perimeter of the hypostyle facing the constant changing relationship between the Palais, the injected architecture and the fashion.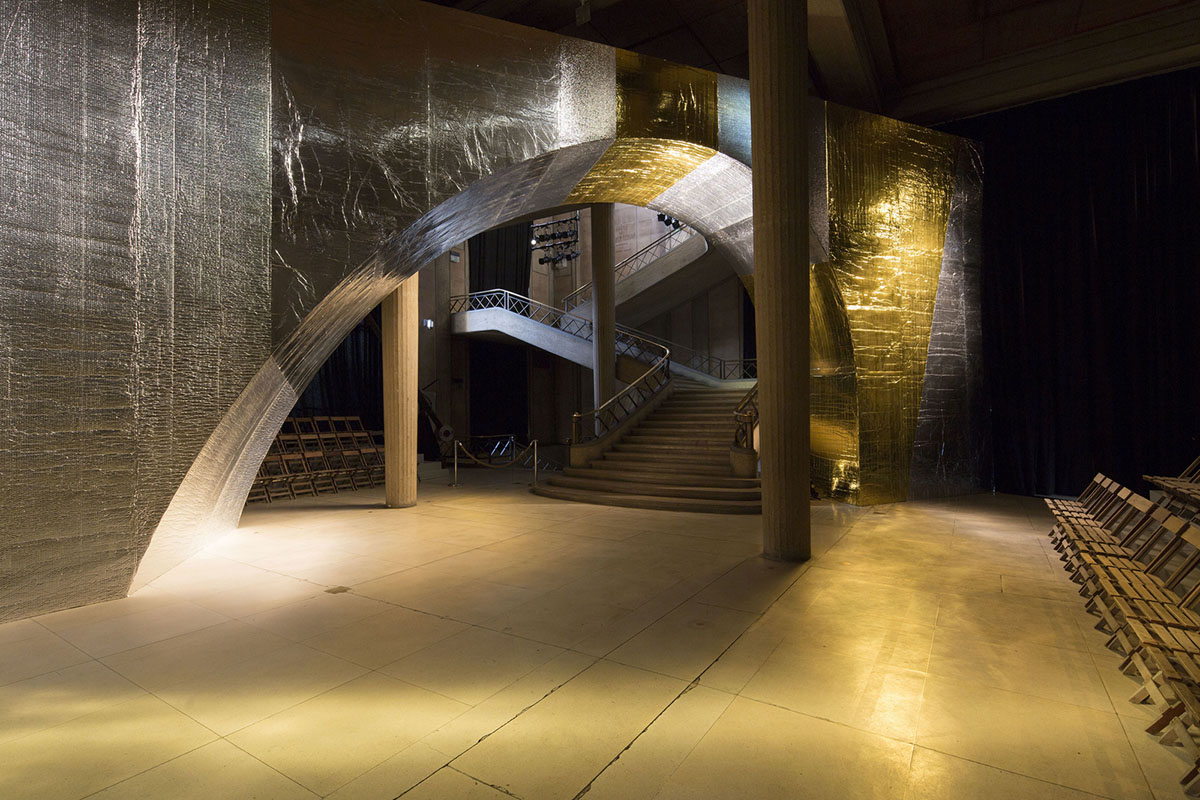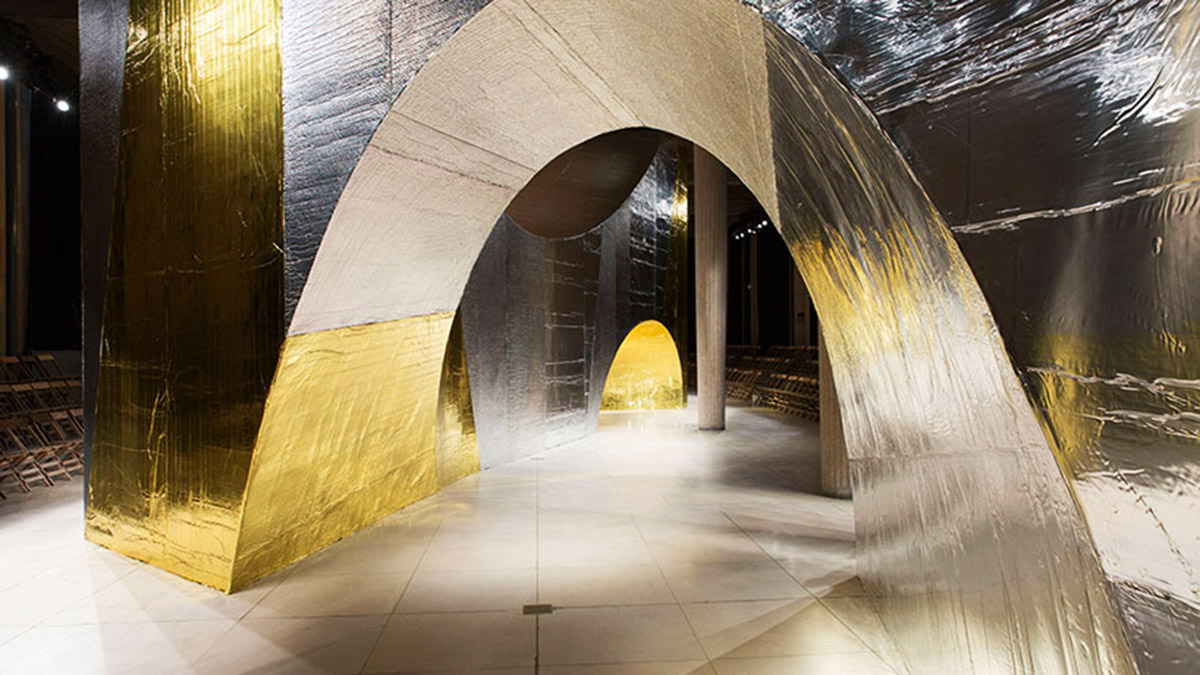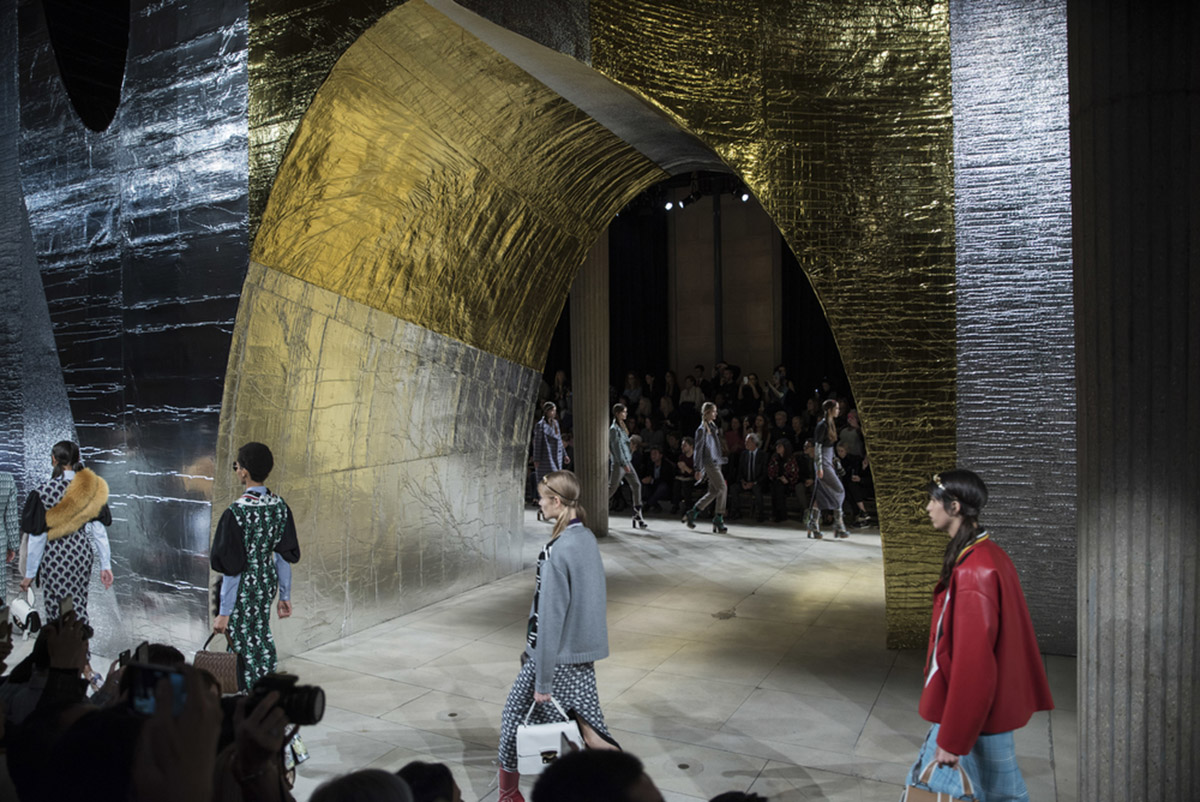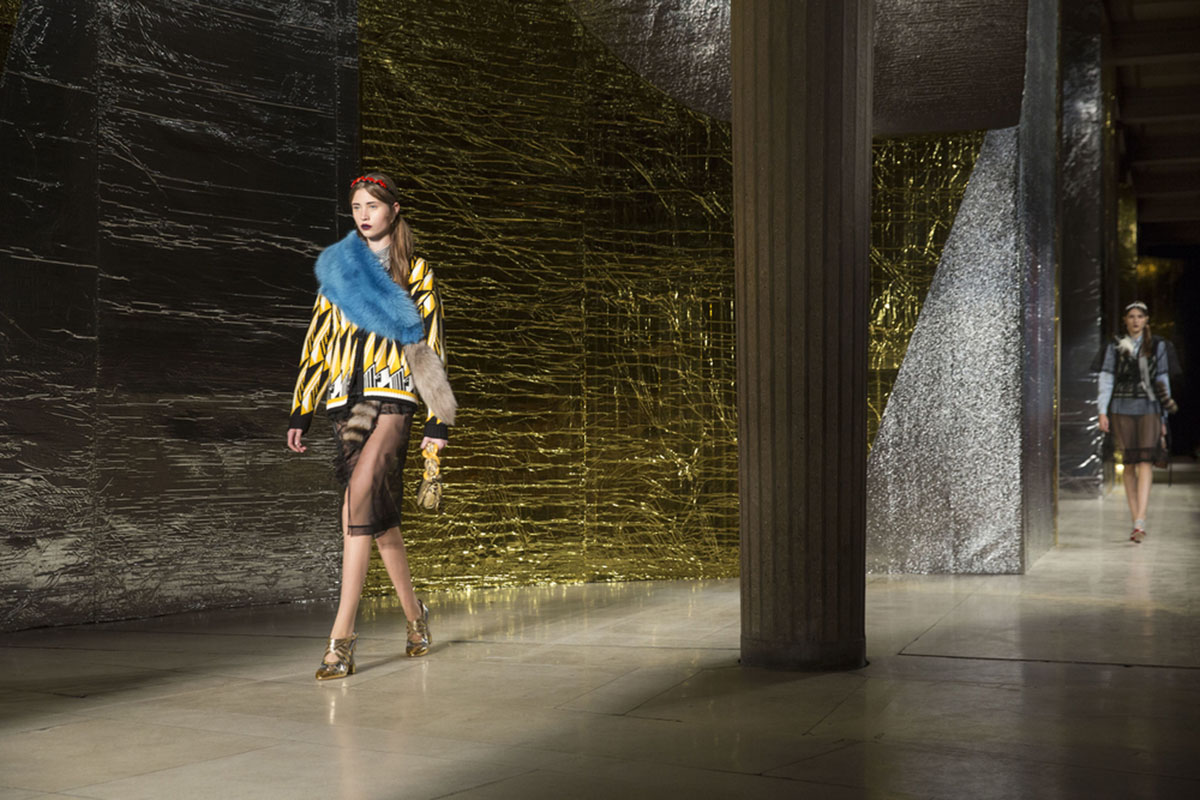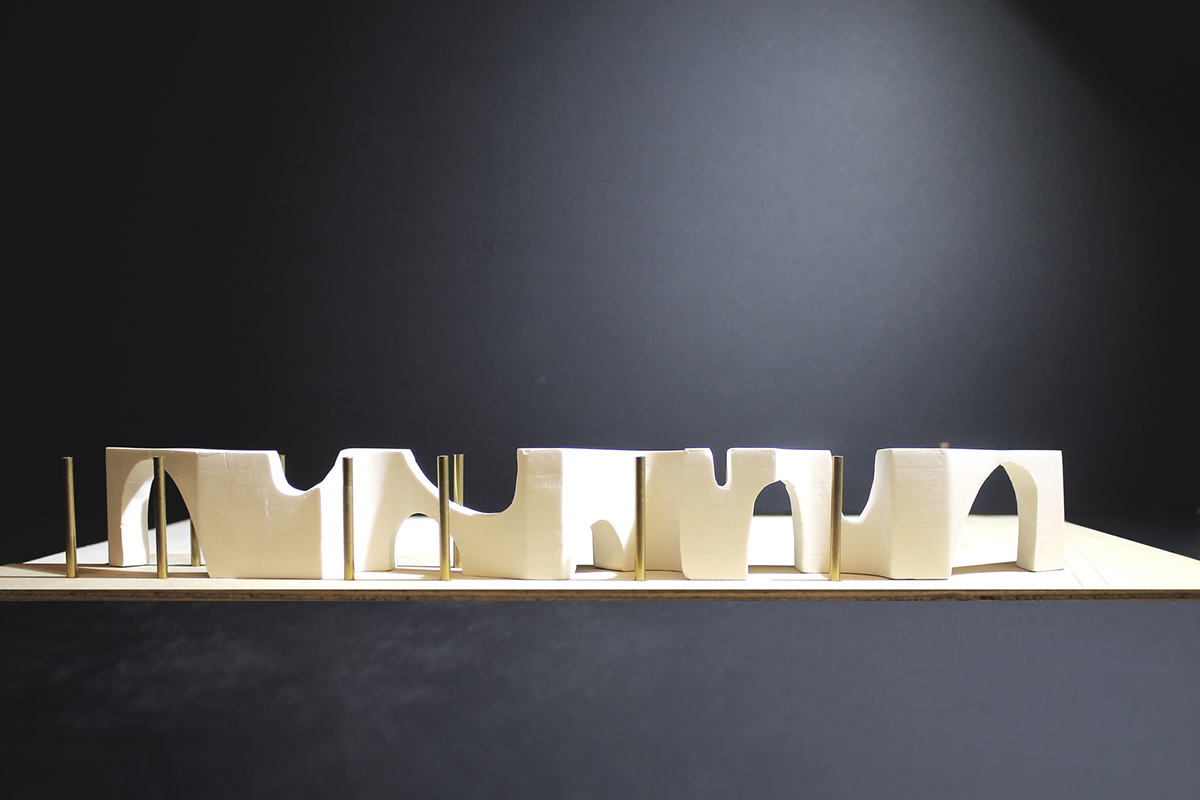 model of installation shows a porous facade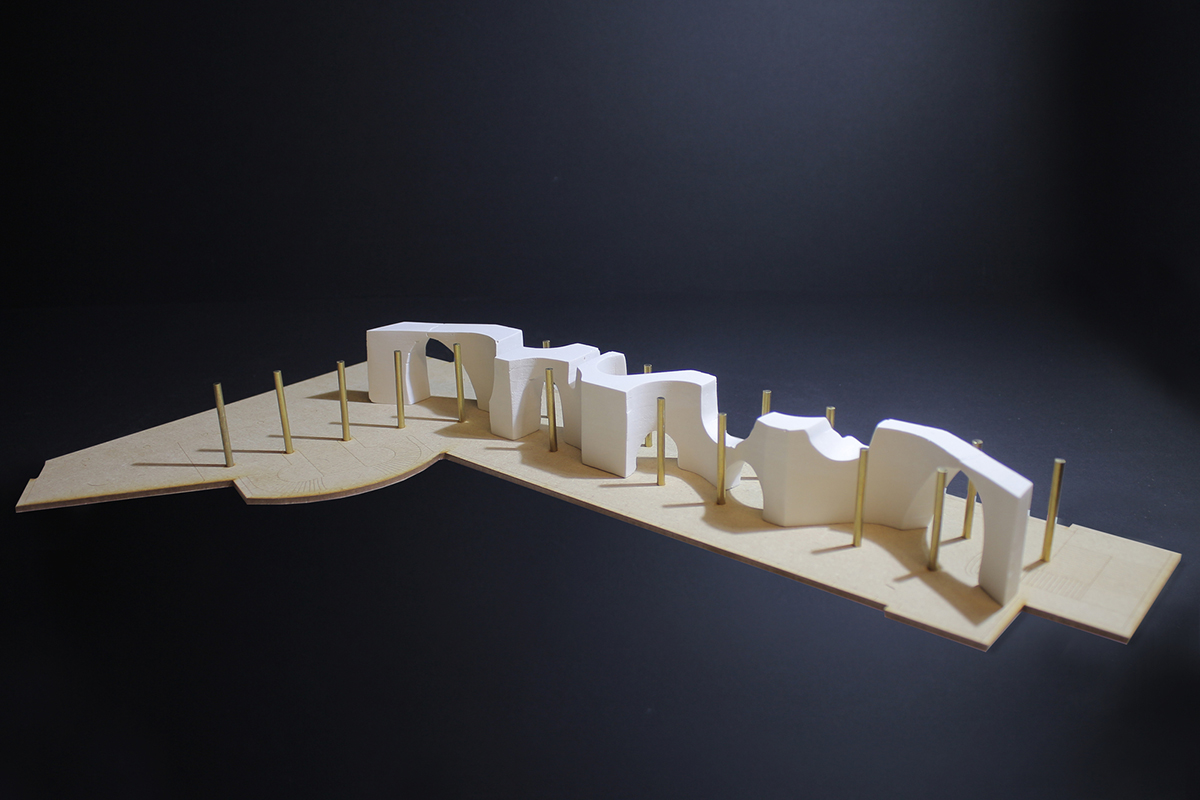 Many audiences during the show captured several model shots that belong to the Spring/Summer 2015 Womenswear Show and shared them in their Instagram feeds with designed installation. These images display other details of AMO's installation and special pieces of collection. In this collection, we see some sort of dark, patterned, colourful leathers and tulles harmonized with different fabrics including furs, coats, skirts and jackets. You can watch Spring/Summer 2015 Womenswear Show here.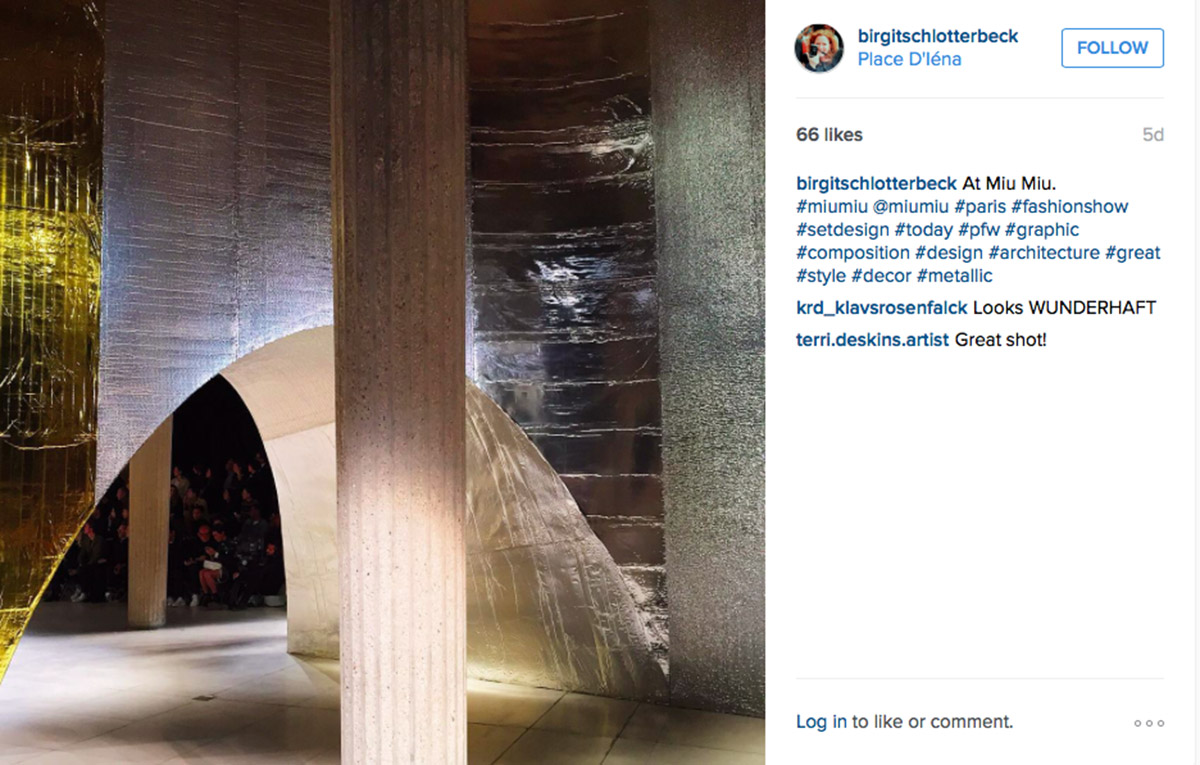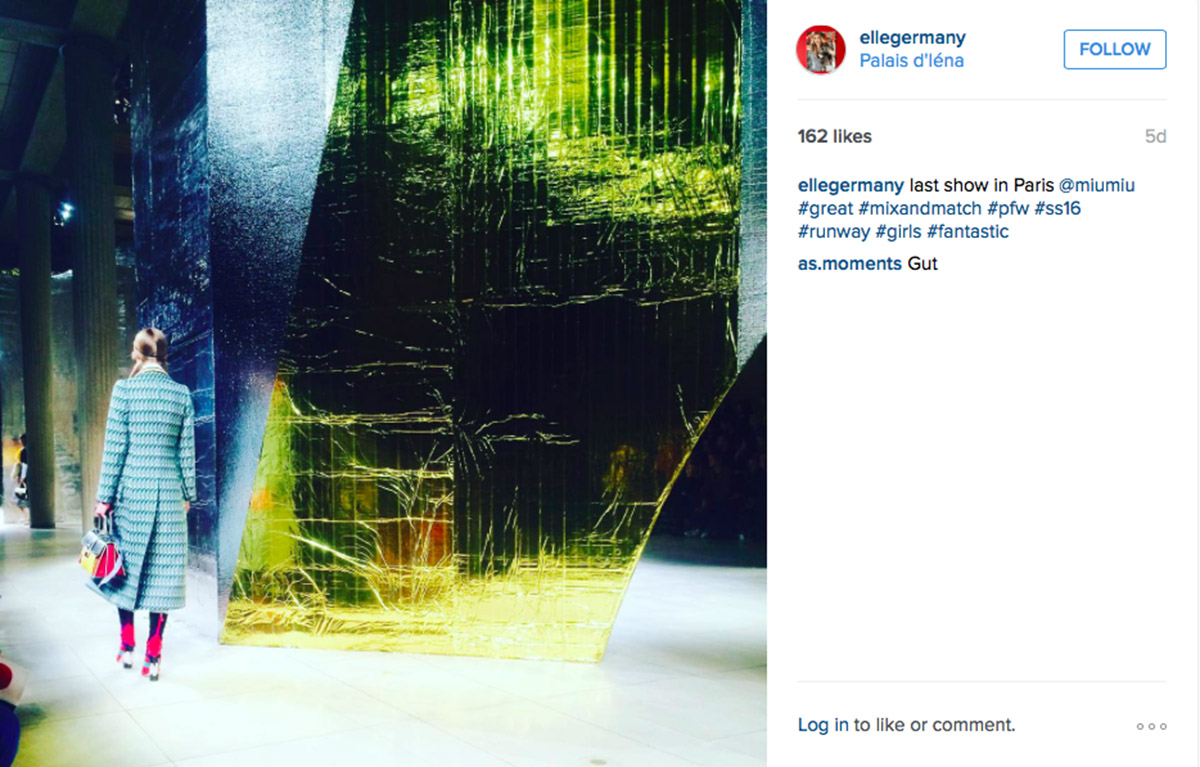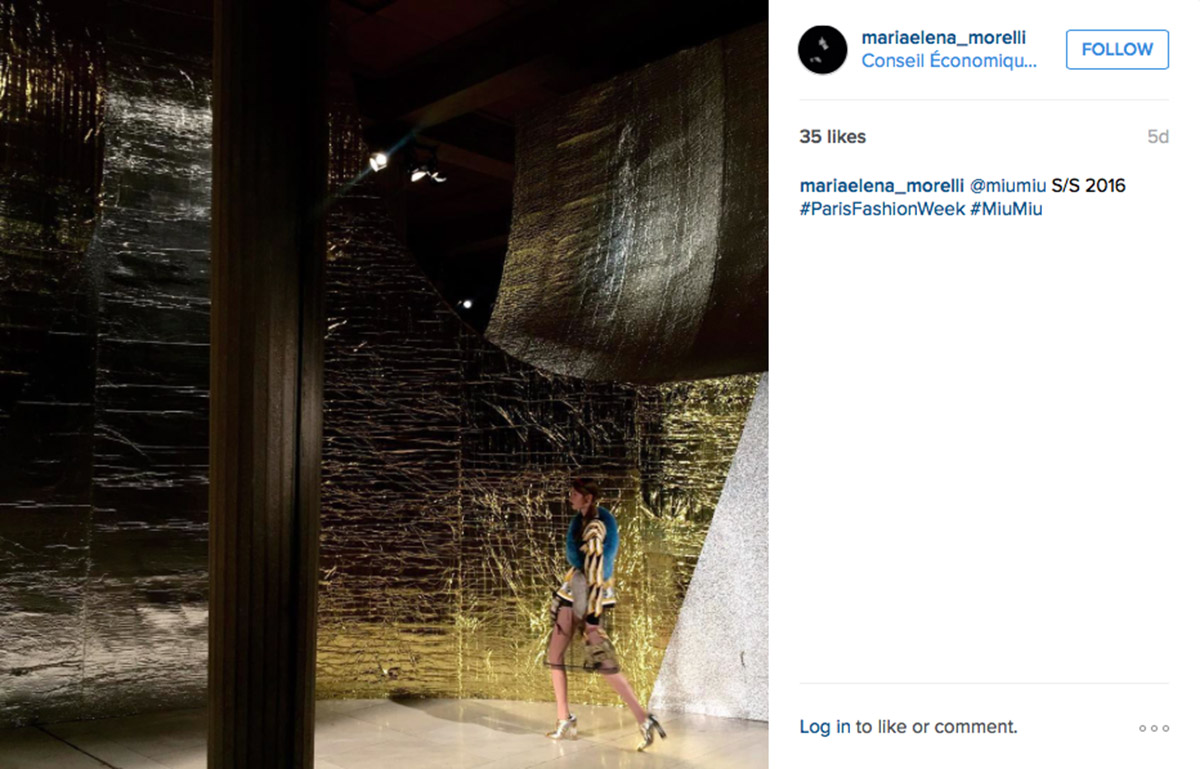 Project Facts
Location: Paris, France
Client: Prada
Year: 2015
Status: Completed
Program: Scenography
Partner: Ippolito Pestellini Laparelli
Team: Giacomo Ardesio, Giulio Margheri
> via AMO