India to build Sri Lanka's Tallest Building
Sri Lanka's iconic tower night view
all images © Architect Reza Kabul
Sri Lanka's Board of Investment (BoI) agreed to invest US $ 330 million to construct 96 Iconic Tower
Shreepati Edifice (Pvt.) Ltd, a unit of leading Indian real estate developer Shreepati Group, has signed an agreement with Sri Lanka's Board of Investment (BoI) to invest US $ 330 million to construct the mixed development project named '96 Iconic Tower'.
96 Iconic Tower street view
A BoI statement said the high-rise iconic tower will be the landmark and the tallest building in the country. "It will comprise of ground + 96 floors with an approximate height of 363 meters and when completed, it will have 376 residential apartments, 92 penthouses and modern amenities like entertainment desk, business centre, swimming pool, gymnasium, spa and outdoor yoga and sky decks," the statement added.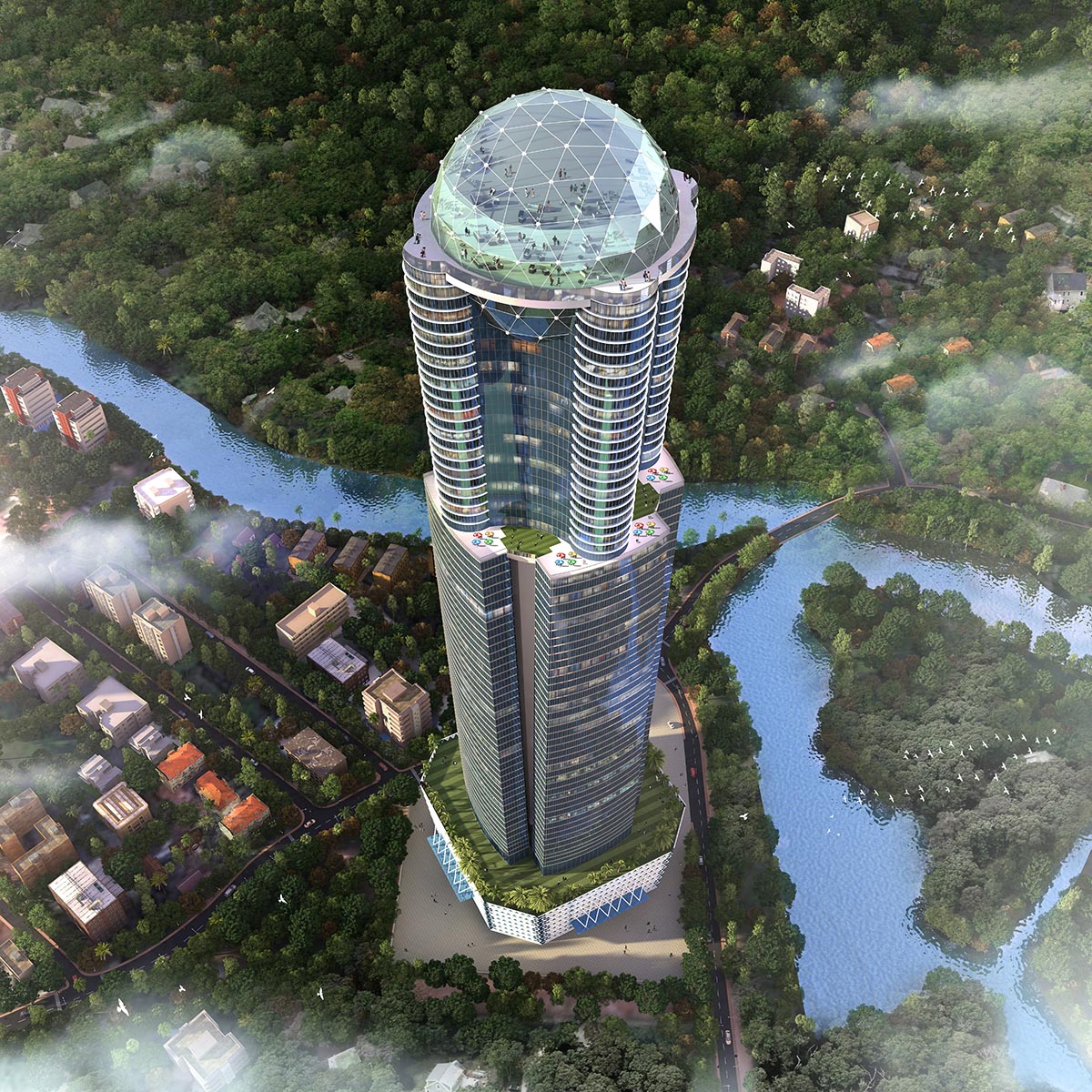 iconic tower day areal view
Designed by ARK Studio | Architect Reza Kabul (also known for designing Shreepati Group's India's tallest residential high-rise: Shreepati Arcade), it is anticipated that 96 Iconic Tower will be completed within 48 months. The structure of the building is tubular and is a tribute to the Sri Lankan Cricket team, which won the World Cup in 1996.
iconic tower water view
> via architectrezakabul.com