Old Bank District Museum designed by Tom Wiscombe Architecture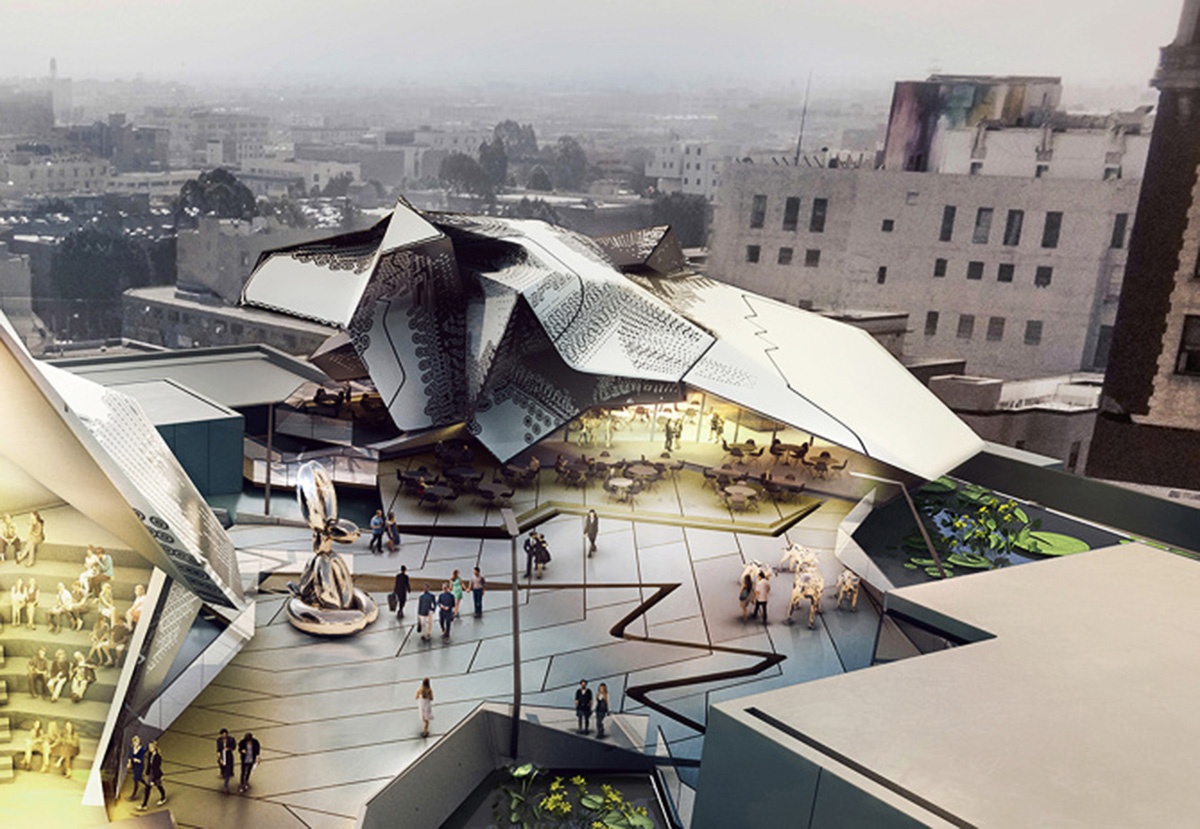 all images © Tom Wiscombe Architecture
The OBDM is a contemporary art and design museum, designed by Tom Wiscombe Architecture, is located in the heart of the Old Bank District of Downtown Los Angeles. The project is part adaptive re-use and part new construction, capitalizing on the tension between historical and contemporary architecture.


The project is located beneath, inside of, and on top of the Farmer's & Merchant's Bank, the Hellman Building, and the Bankhouse Garage at 4th and Main Street. The Museum is a three dimensional space that weaves through these buildings, inhabiting their hidden or forgotten spaces. It is an unorthodox museum form, in the sense that it withdraws from iconicity and creates a world within a world.

A sequence of discrete objects draws visitors through the space. Objects penetrate through floors, peek over rooftops, and inhabit dark interior voids. The main 45,000 SF. exhibition space is located in basement and sub-basement spaces that include turn-of-the-century bank vaults that become part of the ensemble. On the roof of the Bankhouse Garage is a 35,000 SF. Sculpture Garden with a Café and Amphitheater, creating a new ground in the city.
Unlike generalizing forms of coherence we have become familiar with in this late period of digital architecture, such as smoothness and continuity, this project is based on a new, non-literal form of coherence produced by the uniqueness of specific objects and the vicarious relations between them.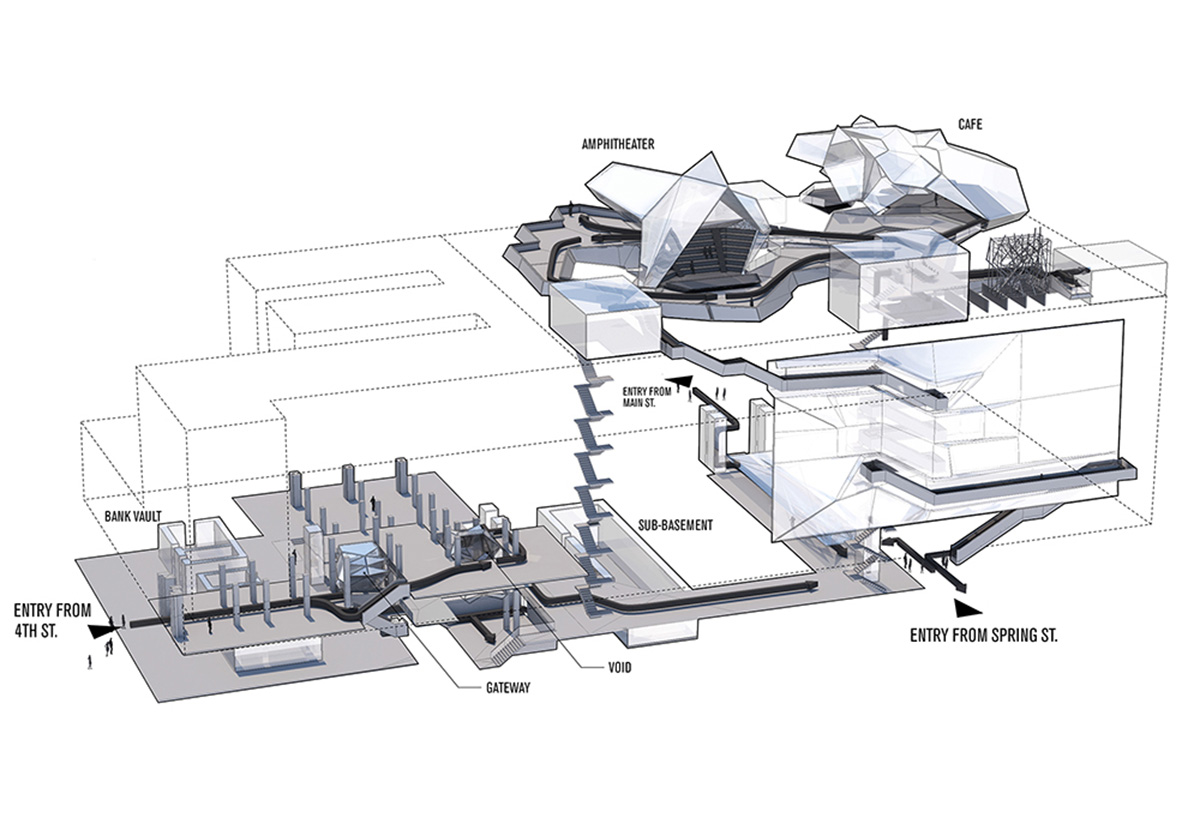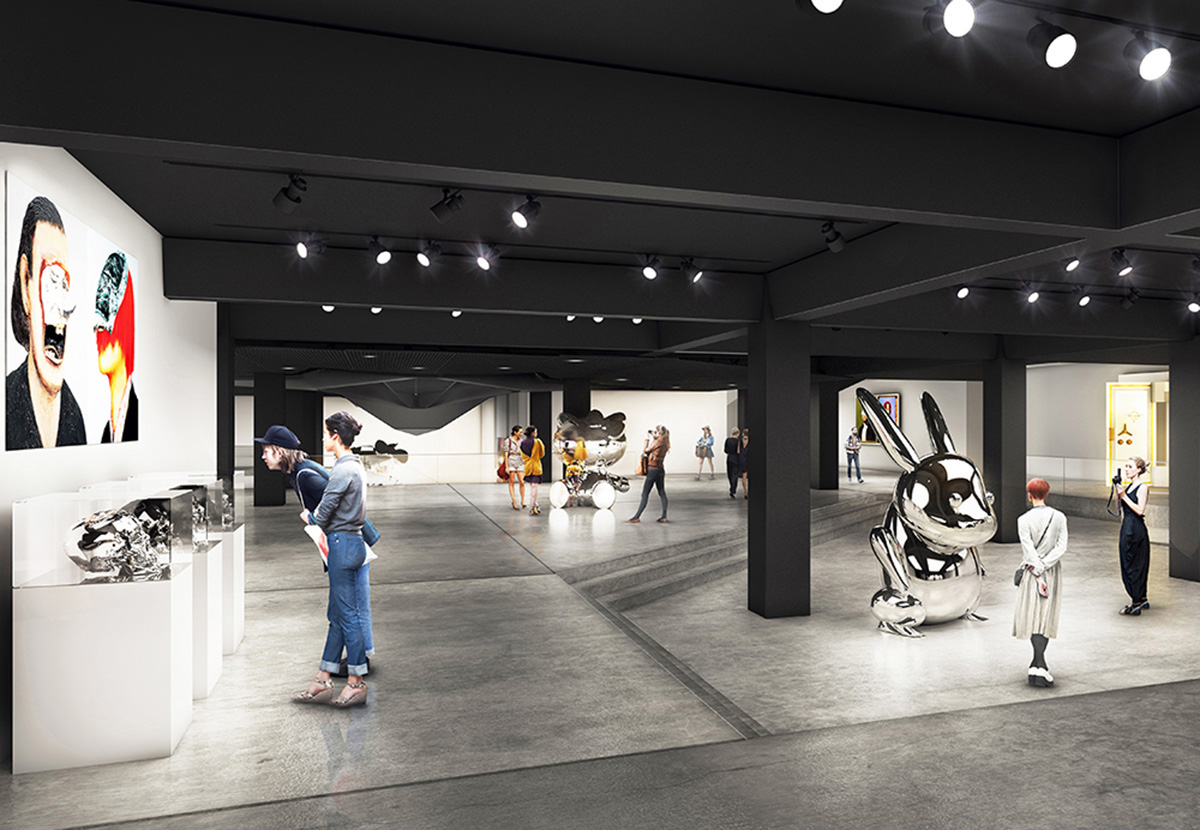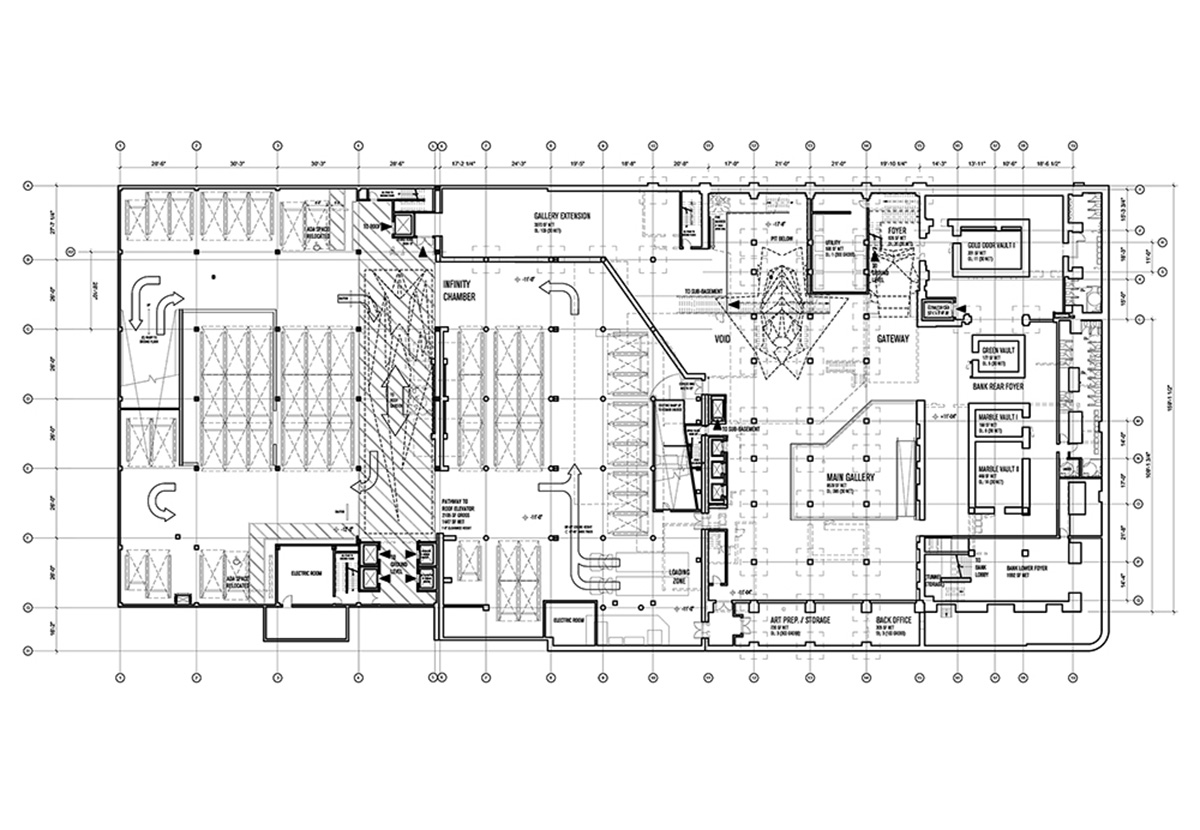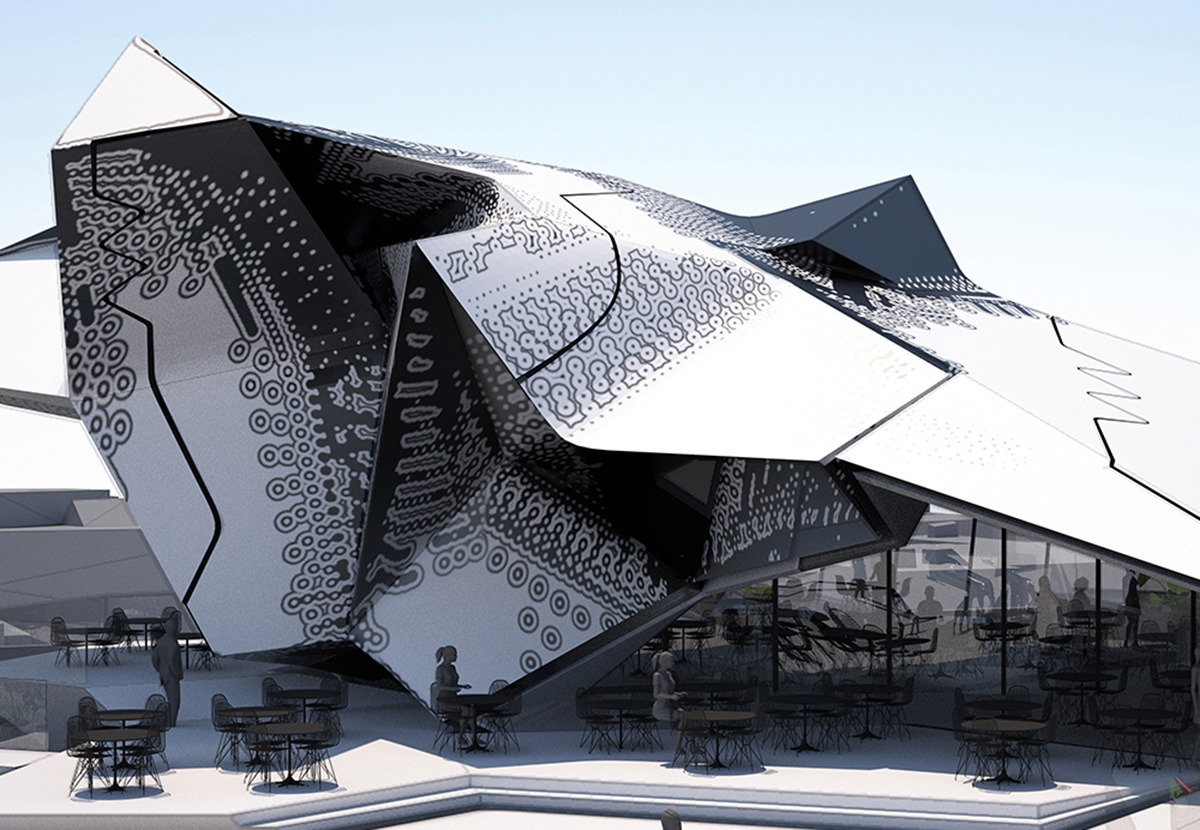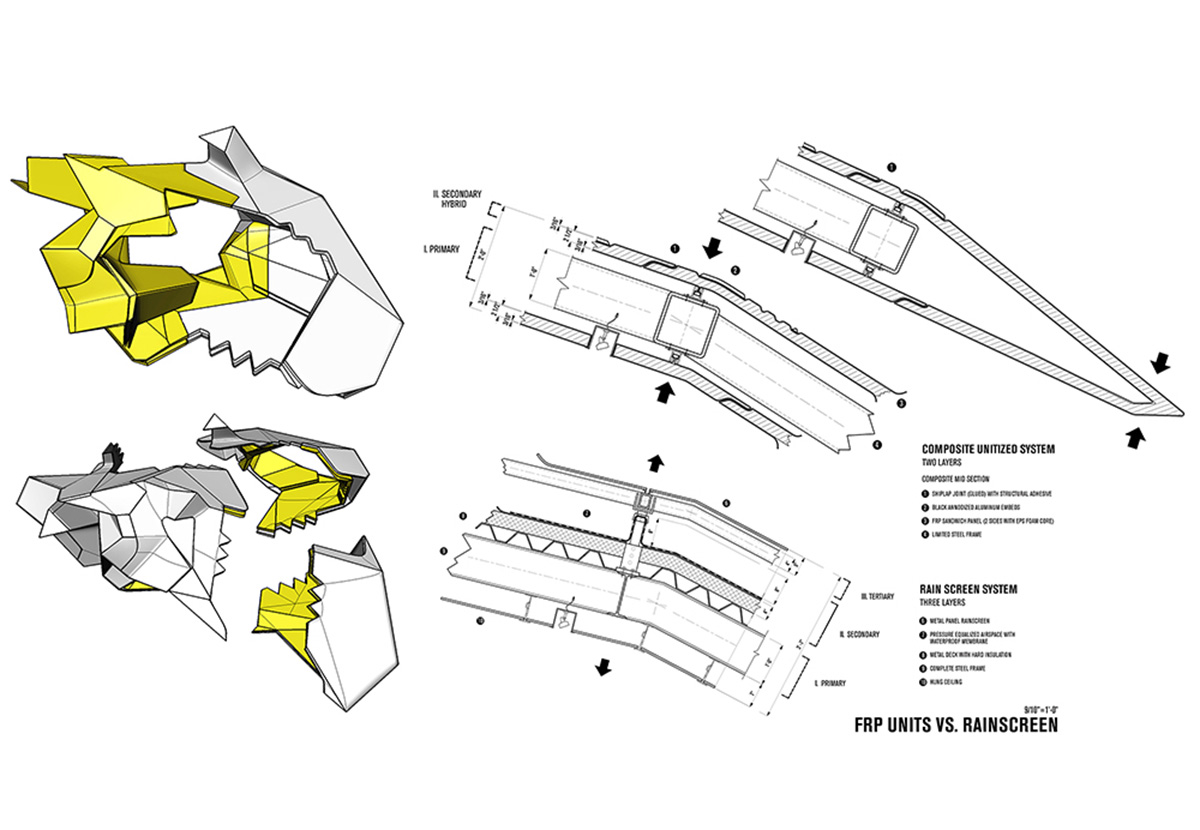 Project Facts
Client: Tom Gilmore and Jerri Perrone, Gilmore Associates
Type: Private Los Angeles Art Museum
Floor Area: 90,000 SF
Architect: Tom Wiscombe Architecture
Structural: Greg Otto, Walter P Moore Entitlements
Advising: Hamid Behdad, Central City Development Group
Composites Advising: Bill Kreysler, Kreysler Associates
> via tomwiscombe.com