Bargone Architetti Associati designed a stone-looking Cultural Complex and Theatre in Italy
Bargone Architetti Associati, an Italian-based architecture firm, designed a giant stone-looking Cultural Complex and Theatre on the Maggiore Lake coast of Italy. Titled as the multifunctional cultural complex (CEM), the project presents a contemporary and sculptural identity in the urban fabric.
The architectural complex hosts a wide entrance foyer for cultural events and art exhibitions, a theatre for 500 people and a 200 one, service and ancillary spaces, offices, a rehearsal theatre, a restaurant and a cafe. The building is located right at the San Bernardino river estuary, near the historical Villa Maioni and behind the local Civic Library. The external landscape is sculptured with a system of descending bleachers allowing a breathtaking panoramic view of the lake and the surrounding Italian Alps.
Image © Federico Bargone
The architectural complex, a contemporary character, sculptural and highly expressive, contains a large room for five hundred places, small room for two hundred, a large entrance foyer and distribution, service and support functions, dressing rooms, offices, rehearsal rooms, bar restaurant , warehouses, depots.
The building is located along the coast of Lake Maggiore at the river mouth of San Bernardino in the vicinity of the historic Villa Maioni, seat of the Civic Library, in a panoramic position with views to the surrounding landscape, redefining a new area configuration relation to the presence of the lake, the beach and the Villa.
Image © S.b.arch. Bargone Associati
The internal system, consisting of mobile platforms, allows multiple interiors and convertible, filleting the great hall to the foyer, defining a flexible and multifunctional space for various events up to 900 people. A large stage with fly tower high about sixteen meters, with orchestra pit, can accommodate opera performances; as required by the Town Council and the Provincial orchestra pit has been specifically sized.
Image © Federico Bargone
Further, the set of project interventions, including the external arrangement and the internal works of furniture and movement of the main room, allow the structure to assume the quality of cultural complex in the sense large, multi-purpose, open to the needs of the city, available for events of significant size, provincial and regional level, but also to consider the work as an urban redevelopment and extensive landscaping, including the Villa Maioni, the library, the beach , outdoor terraced steps, the long lake, new unitary and integrated whole in which the new city Theatre takes on the role of center of gravity and the fulcrum of social and cultural activities.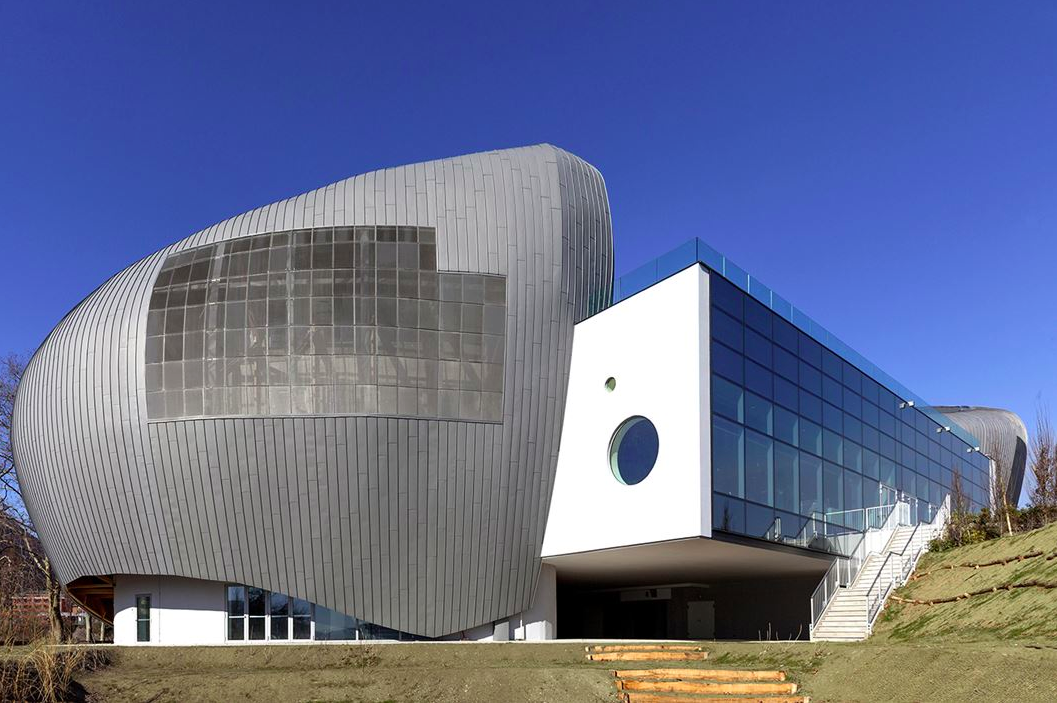 Image © PierMario Ruggeri
Image © PierMario Ruggeri
Image © S.b.arch. Bargone Associati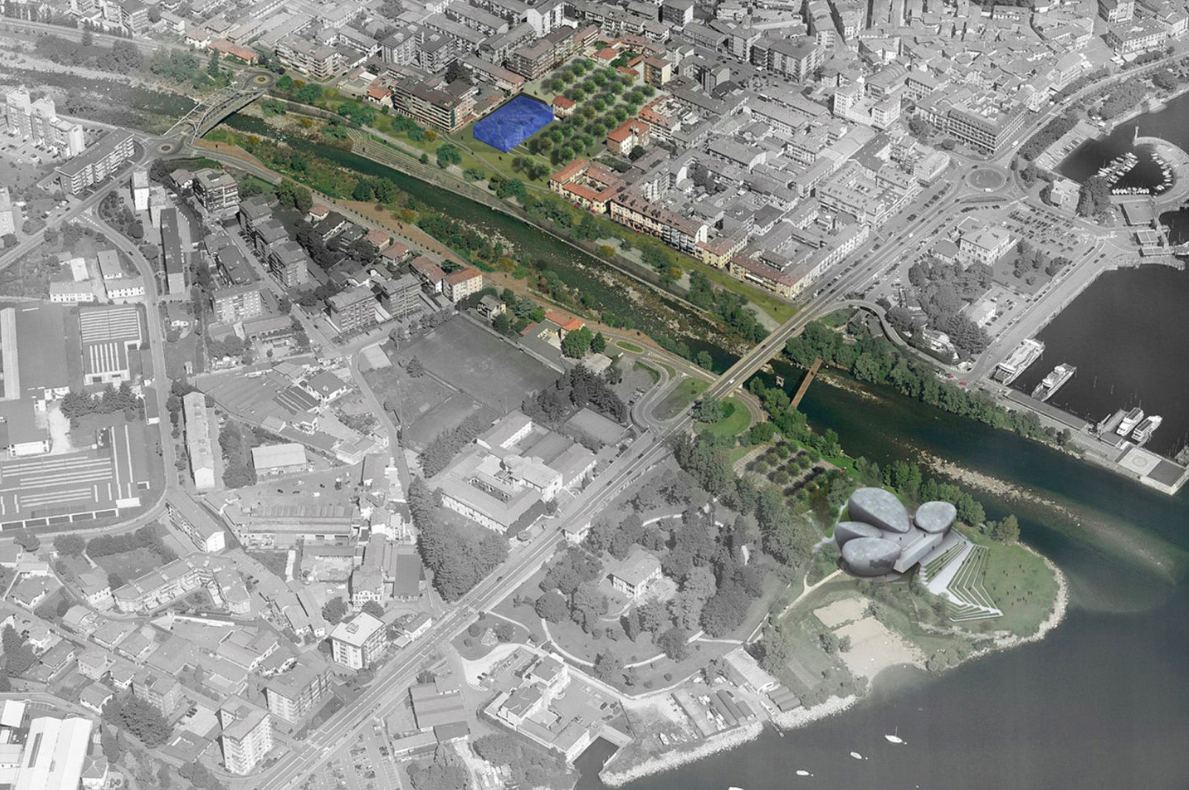 Image © S.b.arch. Bargone Associati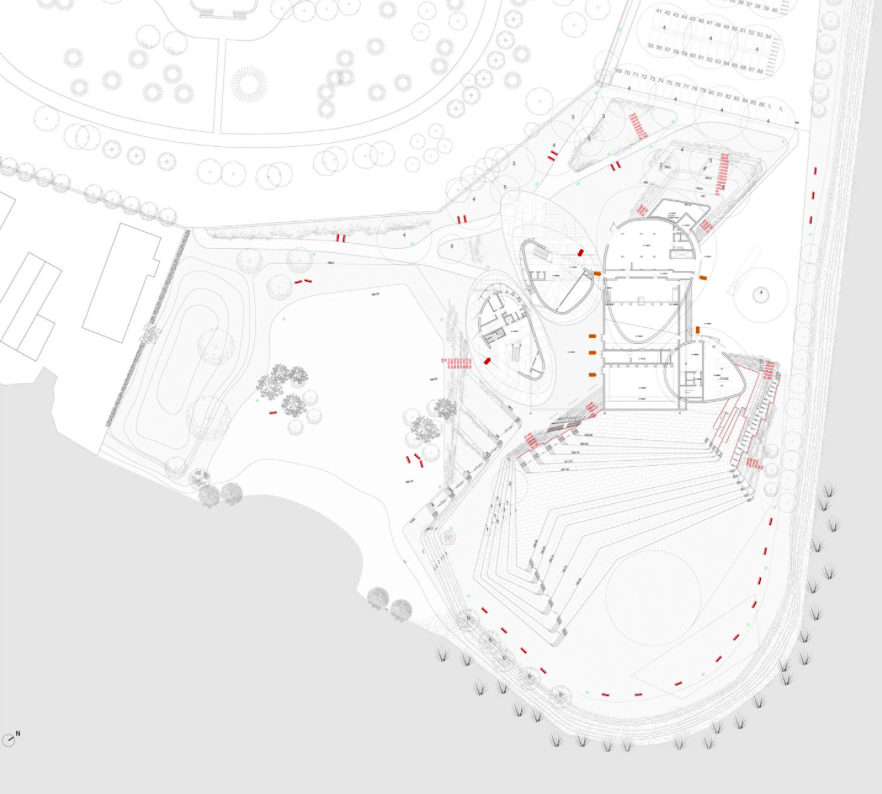 Image © S.b.arch. Bargone Associati
Image © S.b.arch. Bargone Associati
Image © S.b.arch. Bargone Associati
Image © S.b.arch. Bargone Associati
Image © S.b.arch. Bargone Associati
Top Image © Federico Bargone
> via ec2.it/studiobargone