MIPIM 2019 Reveals Prominent Speaker Lineup For Conferences And Events Program In Cannes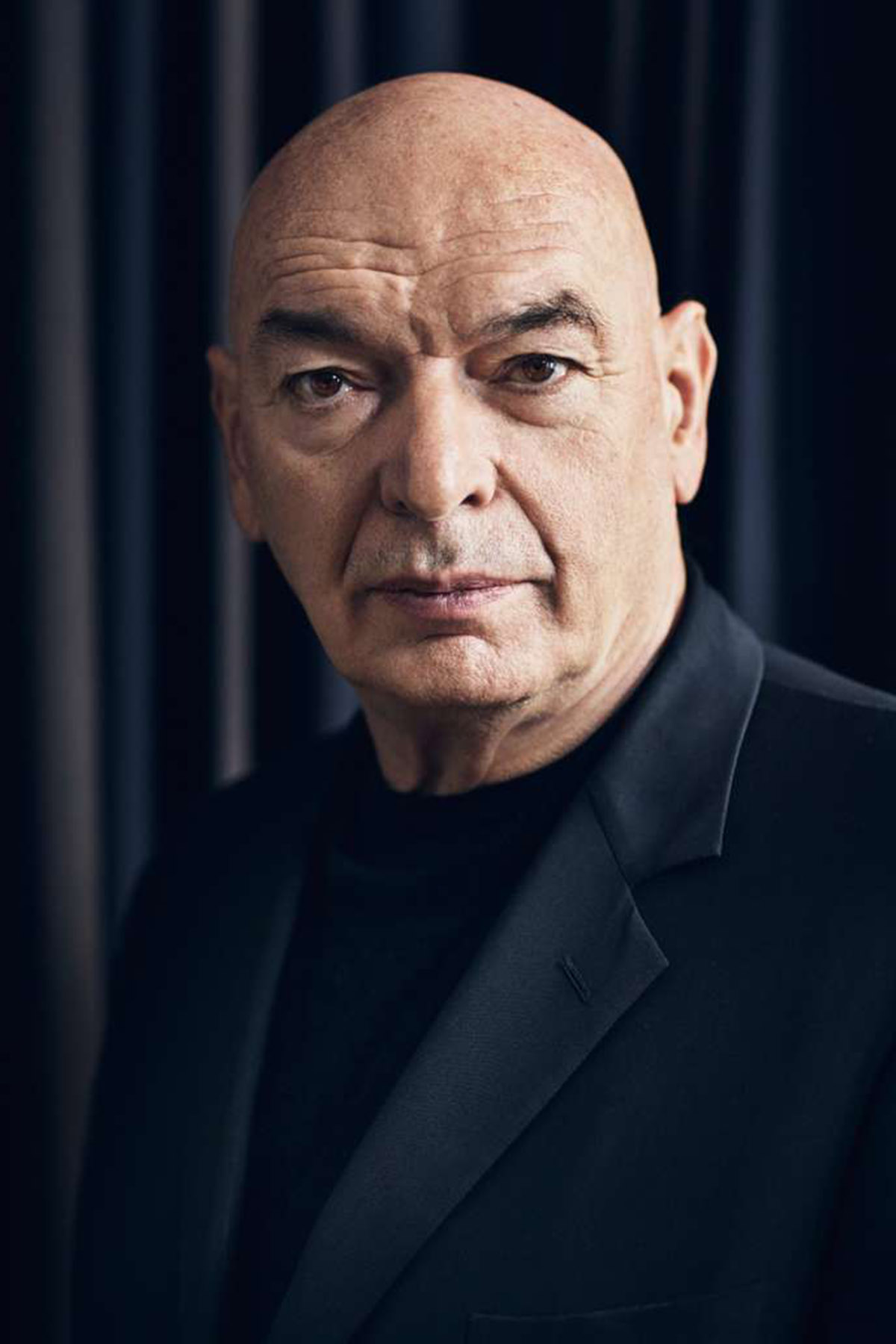 MIPIM, the world's leading property market, has unveiled its prominent speaker lineup for its 30th edition which will be held on March 12-15, 2019 at the Palais des Festivals in Cannes, France. Among this year's speakers, French architect Jean Nouvel will deliver a special keynote on March 14 and Ban Ki-moon, the eighth Secretary-General of the United Nations, will give opening keynote speech on March 12 at MIPIM 2019.
Mario Cucinella - Founder of Mario Cucinella Architects, Anna Kulik - Project Director at Scott Brownrigg, Sadie Morgan - founding director of leading architectural practice dRMM and Joyce Chan - Head of Sustainability at HOK, Alexandra Hagen - Chief Executive Officer at White Arkitekter are just a few of MIPIM 2019 speakers.
Themed as "Engaging the Future", this year's event will deliver a special edition to highlight global and societal topics impacting the real estate industry. Every year, MIPIM gathers the most influential players from all sectors of the international property industry for a four-day event of networking, learning and insightful discussion through various conferences and exhibitions. MIPIM 2019 is expected to be attended by over 26,000 participants and more than 5,400 investors.
Registrations are still open to MIPIM from the event's website. Upon registering, all participants will be able to access to the MIPIM exhibition area, official MIPIM events, conference programme, all MIPIM services and Networking & recommendations programme.
If you haven't checked yet, see the detailed conference program of MIPIM for 2019 from here.
World Architecture Community is official Media Partner for this year's MIPIM and will be bringing you all the highlights & key sessions from the four-day event this March. To help your agenda for the top speakers of MIPIM 2019, WAC editors have chosen for 11 speakers and their lectures that should be followed at this year's event.
---
Image courtesy of MIPIM
Ban Ki-moon, the eighth Secretary-General of the United Nations
Tuesday, 12 March at 2:00 pm (Grand Audi Palais level 1) in the Palais des Festivals in Cannes
Ban Ki-moon, the eighth Secretary-General of the United Nations, will give the opening keynote speech at MIPIM on Tuesday 12 March at 2:00 pm in the Palais des Festivals in Cannes. He will share his vision of the new global challenges, from climate change and economic upheaval to increasing pressures involving energy and water.
Ban Ki-moon served two consecutive terms as UN Secretary-General from 2007 to 2016. Born in the Republic of Korea, he is a former Minister of Foreign Affairs and Trade.
One of the Secretary-General's first major initiatives was the 2007 Climate Change Summit, followed by extensive diplomatic efforts that have helped put the issue at the forefront of the global agenda.
Image courtesy of Flickr/Natasha Busta
Anna Kulik, Project Director, Scott Brownrigg
Wednesday, March 13, 2019 at Grand Auditorium (09:45 - 11:00)
Young Leaders: Convergence Or Divergence
Based on a campaign via the MIPIM database and a public consultation campaign by Make.org, get a glimpse of the city of tomorrow with an intergenerational discussion. What are the emerging requirements? Do the different generations agree on the key priorities for the future urban landscape?
Image courtesy of Wikipedia
Jacques Rougerie, architect at Jacques Rougerie Architectes
Thursday, March 14, 2019 at Grand Auditorium (10:00 - 12:00)
Pechakucha: Engaging The Future
A one-off, special PechaKucha event showcasing a variety of brilliant ideas from around the world on "Engaging the future". Presented in 20 images x 20 seconds, a format made famous by the informal, fun and creative PechaKucha Nights held in cities globally.
A visionary architect, of international renown, passionate about the sea, Jacques Rougerie, born in 1945, has based, for more than 30 years, his research and his realizations on bionic and biomimetic architecture, that takes into account the principles of sustainable development. His prospective vision and his interest in new technologies allow him to propose a better integration of the habitat in its natural environment, in particular the littoral and marine ones. Thus he draws his inspiration from Léonardo da Vinci and his faith in the genius of human spirit.
Image © Daniel Roos
Alexandra Hagen, architect and Chief Executive Officer at White Arkitekter
Thursday, March 14, 2019 at Magenta Room (14:00 - 14:45)
Inclusion Forum: Inclusive Cities
The concept of inclusive cities involves multiple spatial, social and economic factors. How can the industry work towards community cohesion & diversity involvement. What are the challenges when building socially inclusive cities?
Alexandra Hagen is an architect and CEO of employee-owned White Arkitekter, which with its 900 employees is one of the world's largest architect firms. Alexandra took office as CEO in January 2018. As an architect and leader, Alexandra is driven by the belief that architecture is the art form that affects most people in everyday life. Alexandra sees architecture as an important tool for achieving good living conditions for all people, sustainable social development and long-term economic values. Issues such as digitalisation, urban development, education and R&D in the area of sustainable architecture are of particular interest to her.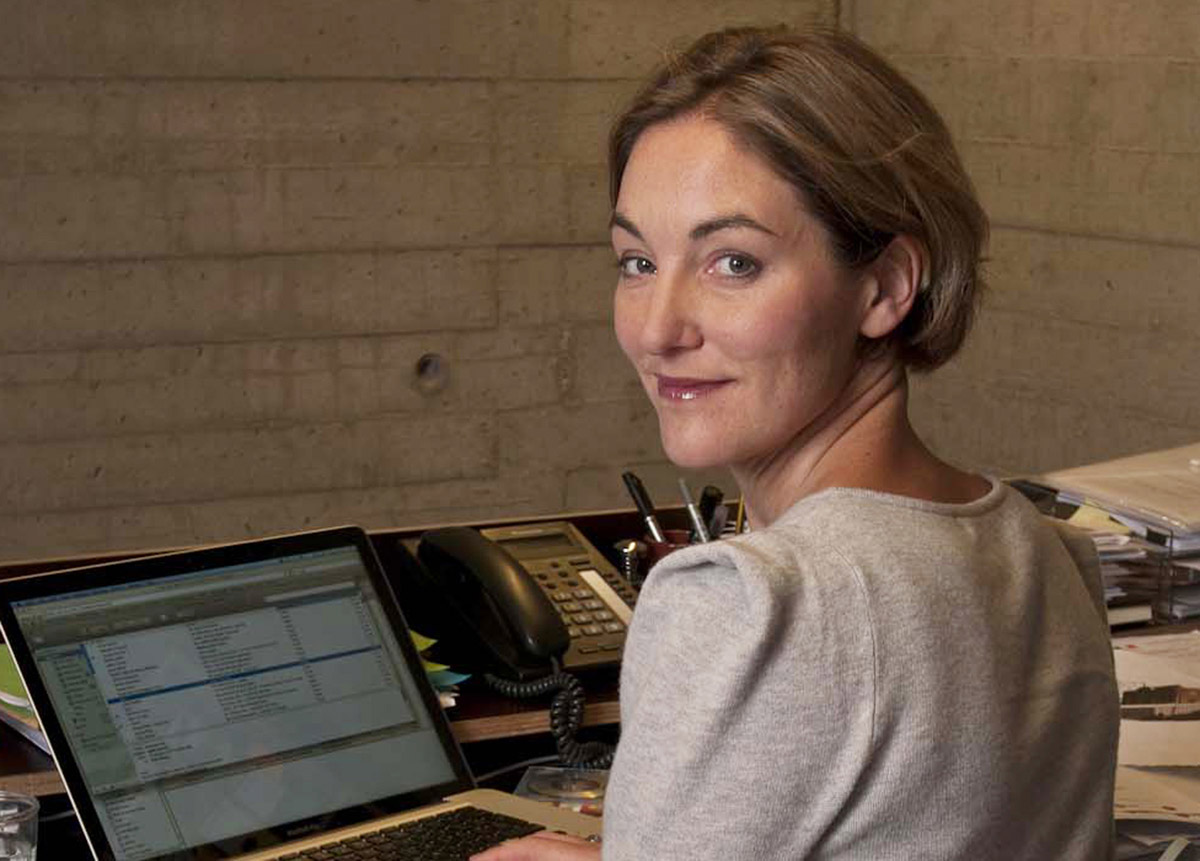 Image courtesy of dRMM
Sadie Morgan, founding director of leading architectural practice dRMM
Thursday, March 14, 2019 at Beige Room (15:15 - 16:00)
Infrastructure: Transforming The City
Creating Smart cities has become an integral part of development as technology becomes ever more crucial to how our cities function. But what is the infrastructure needed to make it happen? This session will examine the different types of infrastructure vital for the creation of our future cities.
Sadie Morgan is a founding director of leading architectural practice dRMM, alongside Alex de Rijke, Philip Marsh and Jonas Lencer. Over a 25-year career Sadie has played a key role in the advocacy of exemplary design and architecture, through her professional practice and advisory roles. dRMM is recognised for creating innovative, high quality and socially useful architecture. In 2017 the practice won the UK's top architecture award, the RIBA Stirling Prize for Hastings Pier. Recent high profile projects include Maggie's Oldham, Trafalgar Place at Elephant & Castle and Faraday House at the Battersea Power Station.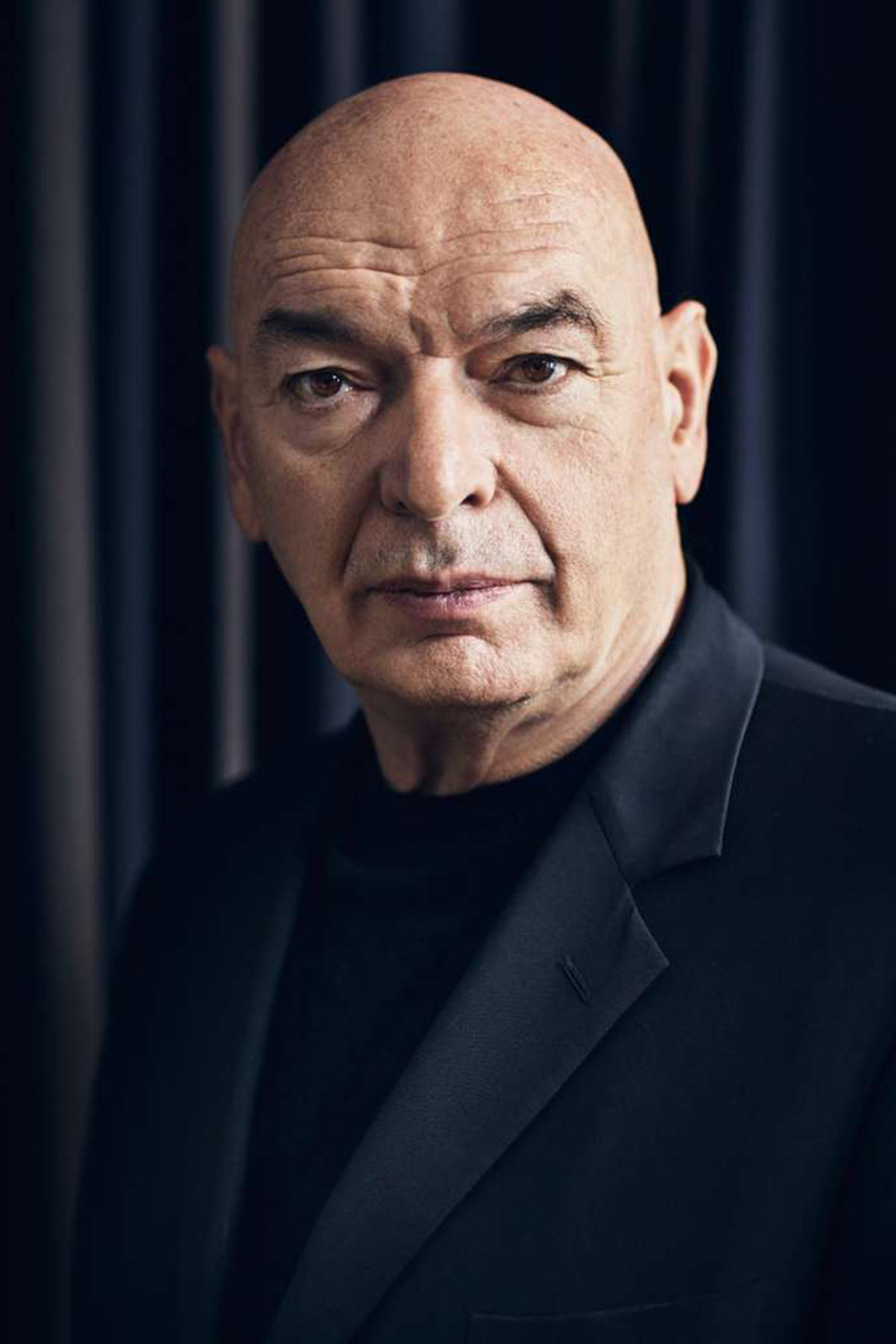 Image courtesy of Le Monde
Jean Nouvel, Principal, Ateliers Jean Nouvel
Thursday, March 14, 2019 at Ruby Room (15:00 - 16:00)
Keynote by Jean Nouvel
MIPIM is honored to welcome the famous French architect Jean Nouvel to present his creations and specially the original project of Cidade Matarazzo in Sao Paolo, Brazil, the current largest renovation project in the country. Cidade Matarazzo will be a unique place in the world bringing together architecture, creativity, innovation and nature within a traditional historic site, to be inaugurated at the end of 2019.
Image clourteys of Deskgram
Joyce Chan, Head of Sustainability at HOK
Wednesday, March 13, 2019 at Coral Room (11:15 - 12:00)
Buildings & Construction: Engaging For Resources Efficiency
The impact of buildings and construction on energy resources consumption and greenhouse gas emissions is obvious. The real estate sector, through engaging in a transformative process, can play a major role in reducing these emissions.
The session will ask: How can technology help monitor resources consumption and reduce its impact on climate change? What alternatives can be leveraged to achieve more sustainable goals? Is the process the same for a retrofit strategy as it is for a new build? How can we accelerate investment in smart buildings?.
Joyce leads the sustainability and WELL team in the London office and works closely with colleagues across the studio. She is an architect with twelve years' experience of working on a variety of UK and international projects, ranging from feasibility studies, through all stages of design. She has applied innovative sustainable design initiatives and delivered several ambitious projects, including Heathrow Airport Terminal East (bespoke BREEAM), LG Science Park (LEED Platinum) and Masdar Zero Carbon City. Joyce specialised in sustainable retrofits and applying passive ideas in the early design stages.
Image © Chris Saunders
Philippe Chiambaretta, Founder Architect at PCA-STREAM
Tuesday, March 12, 2019 at Beige Room (16:15 - 17:00)
Cities & Tech: Delivering A Sustainable Living Model
Almost the entire world is now connected; people, things, cities…Digital services and devices are playing a major role in every aspect of our lives, connecting us with each other and the world around us.
The session will ask: How can the use of technology help drive city expansion and urban sprawl and deliver a sustainable future? What are the solutions needed to support a sustainable living model? Where does digital and tech fit in the quest for sustainable cities?
Image courtesy of Henning Larsen Architects
Jacob Kurek, Partner, Architect at Henning Larsen Architects
Thursday, March 14, 2019 at Indigo Room (14:00 - 14:45)
Leisure: Reenchant The City
Cities and urban areas are increasingly betting on leisure and entertainment to attract new investors and visitors. Changing the image of a city or town through leisure is proven to be an effective way to re-enchant and boost a city's visibility. This session will examine some of the best examples of leisure schemes that have boosted a city's fortunes as well as examining what is needed for the future.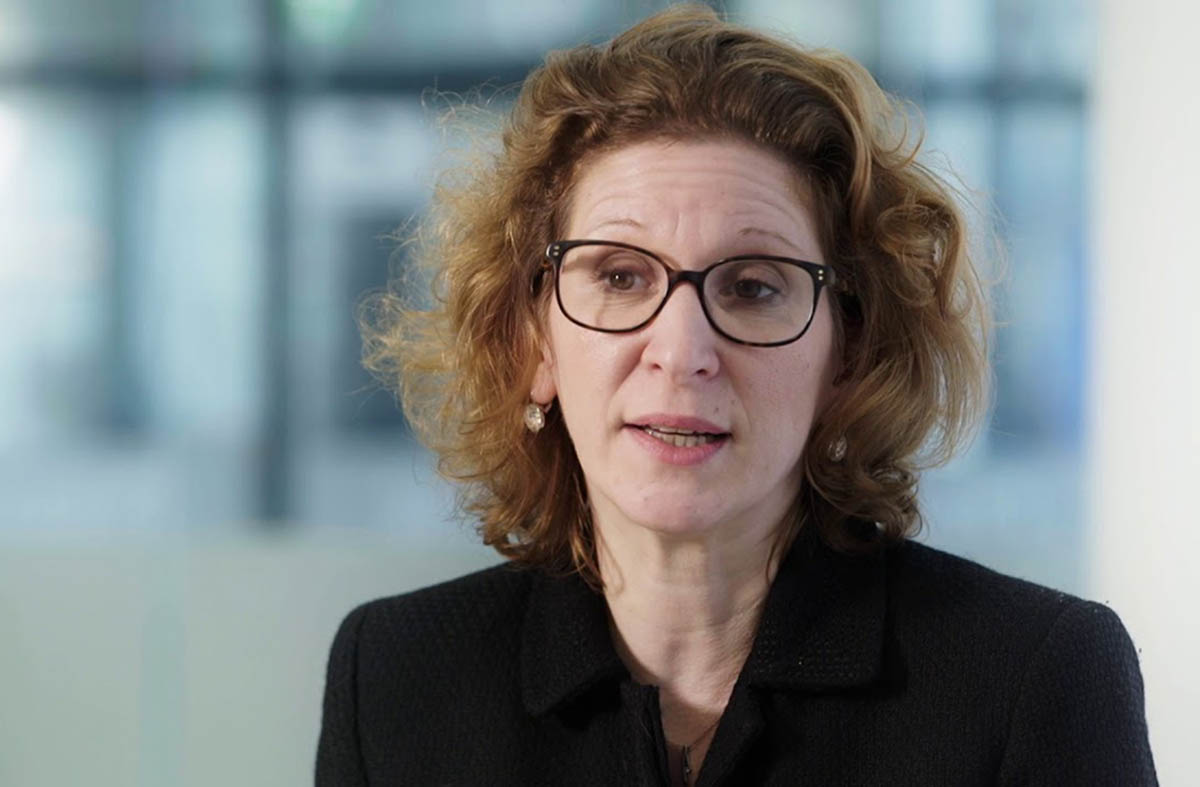 Image courtesy of Youtube
Dr Orna Rosenfeld, Global Advisor on Housing, Orna Rosenfeld
Tuesday, March 12, 2019 at Indigo Room (15:00 - 15:45)
Housing: Building Housing Justice
The inability to house people is no longer just a third world issue. The Western World's failure to provide enough affordable housing for its ever growing population is fast becoming a serious problem. This session will look at the technical, legislative and economic solutions that could ensure future generations have somewhere to call home.
Dr Orna Rosenfeld is a global advisor on affordable housing, author, scientist and an award winning urban strategist. She serves international organisations, governments and selected cities in their work for affordable housing provision in Europe, North America and Central Asia. Known as a dynamic and effective advocate for the advancement of housing sector knowledge and policy internationally, Orna's public sector work is extensive. She provides research and counsel to international organizations: the European Commission, United Nations Economic Commission for Europe (UNECE), Council of Europe Development Bank, the World Bank as well as to over 50 national governments at policy and ministerial levels.
Image courtesy of Arcipelago Italia – ZUP
Mario Cucinella, Architect, Founder of Mario Cucinella Architects
Wednesday, March 13, 2019 at Ruby Room (11:00 - 12:30)
Investing In Italian Cities, Reloaded
Public/private partnerships are fostering the renovation of major Italian metropolitan centers: international investors face new investment schemes.
Mario Cucinella is the founder of Mario Cucinella Architects. With more of 20 years of professional practice, MCA developed a great experience in sustainable practices ranging from individual residences to urban master plans. In 2012, he founded Building Green Futures (BGF), a non-profit organization that promotes sustainable development through green architecture and urban regeneration.
> via MIPIM