Kengo Kuma and Associates creates wooden forest on the ceiling of a community library in Japan
Japanese architect Kengo Kuma's firm Kengo Kuma and Associates has completed a community library and welfare center in Yusuhara Town, Takaoka County, Kochi, Japan.
Named Yusuhara Community Library / YURURI Yusuhara, the building houses a library and welfare facilities using mainly cedar, which was sourced from the town.
Located in Yusuhara, a town on the border of Kochi and Ehime, is often described as a "village above the clouds". With a sports facility and daycare center across the lawn, the site has become the heart of the town, promoting exchange and communication between generations of locals.
The architect, well known with the use of wood and local sources in his projects, combined steel and wood material in a new structural composition which were hanged from the ceiling of the space. The structural wooden pattern is perceived from the facade as a strong architectural element and distinguished language that is given to the building.
"We assembled the structure mixing steel and cedar, expressing a forest with sunlight filtering through the leaves," said Kengo Kuma and Associates.
"We also created an undulating ground rather than a large flat floor, and the raised ground can be used as a stage for events such as lectures or concerts."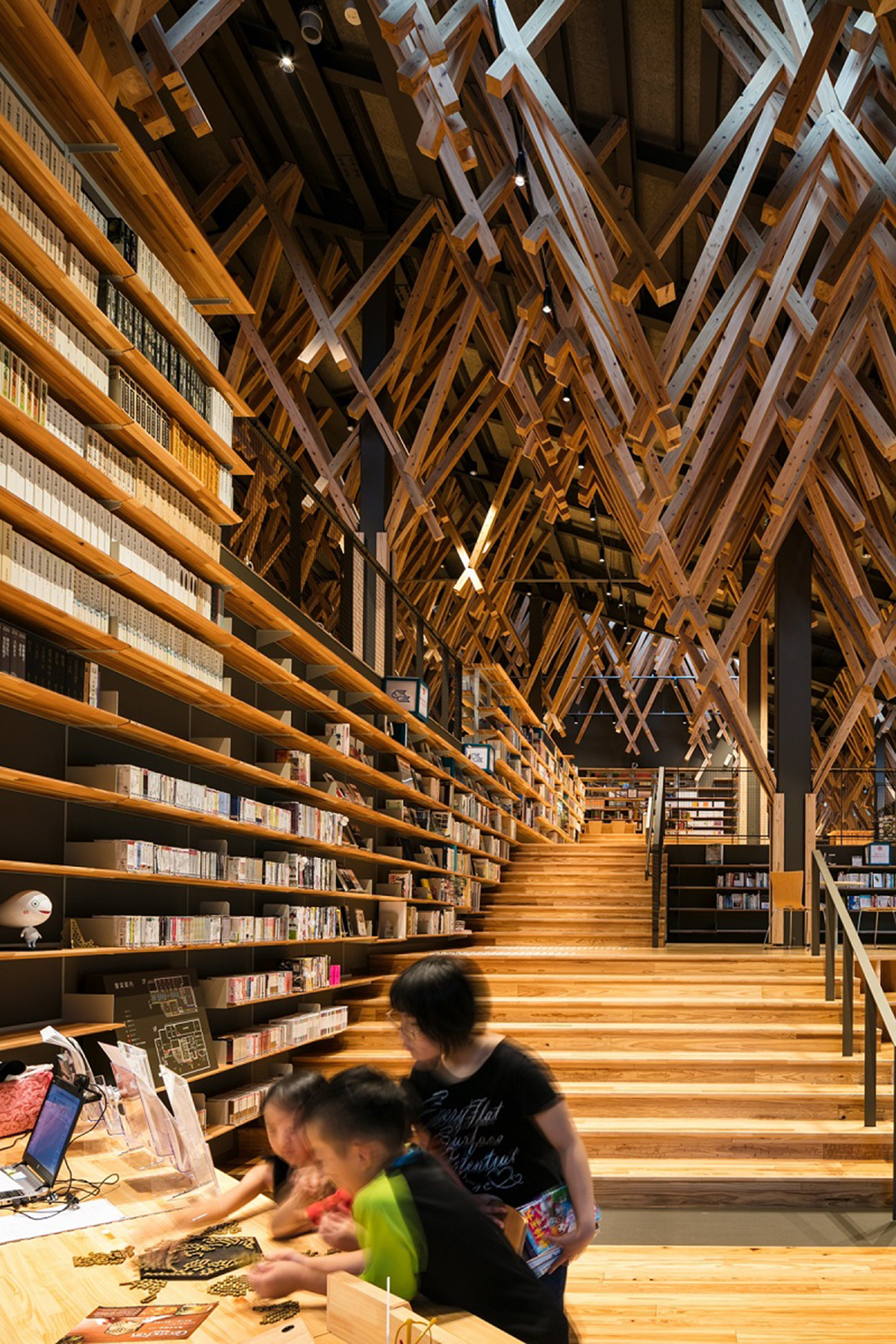 In the library, visitors takes their shoes off feeling the warmth of the cedar floor, and reading books anywhere in the space.
At the welfare center facing the library, Rogier Uitenboogaart, developed a washi mixed with bark of Yusuhara trees. It's applied on the walls of the welfare facility producing a comfortable and warm space.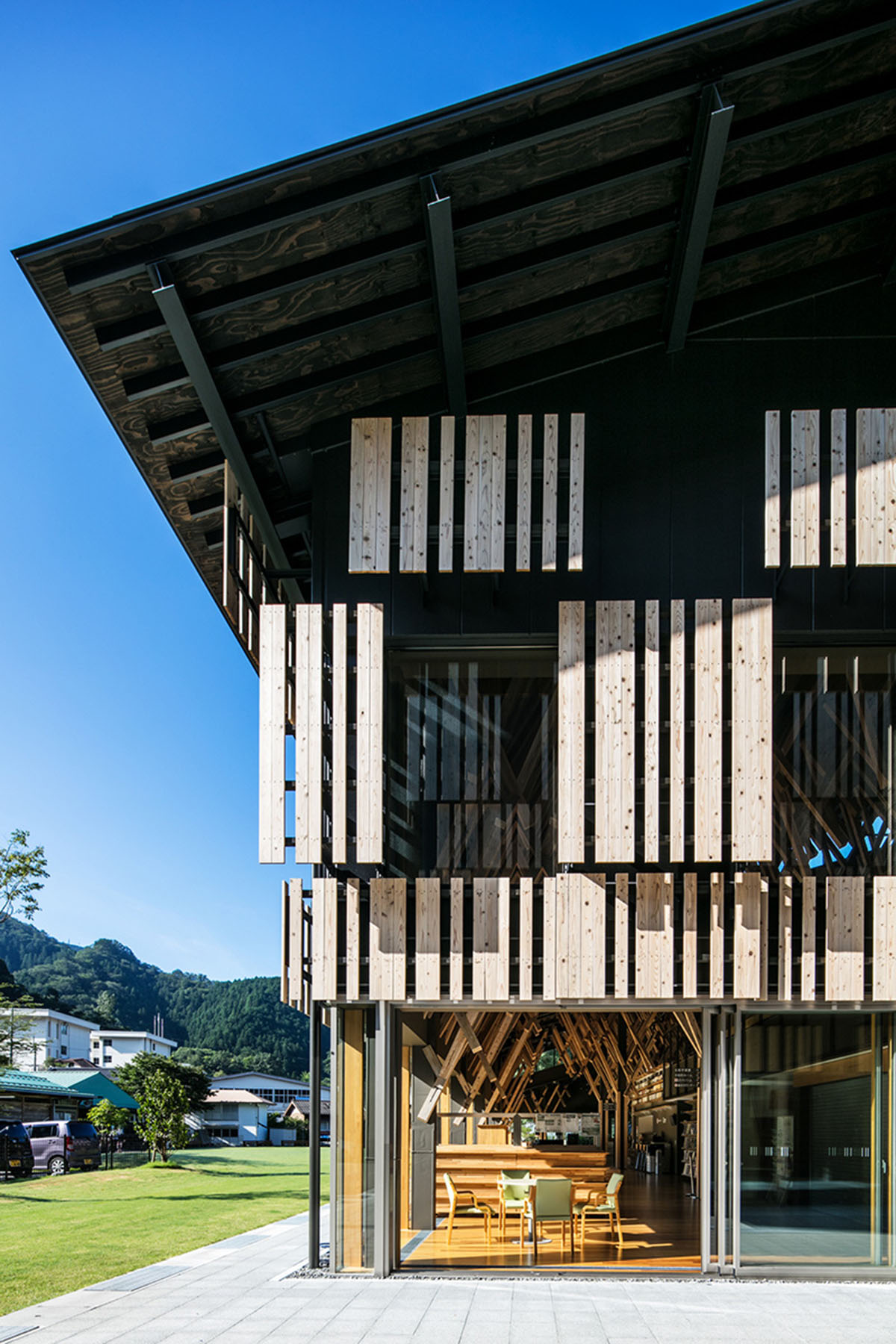 Project facts
Project name: Yusuhara Community Library / Yusuhara Town Welfare Center
Architect: Kengo Kuma and Associates
Location: Yusuhara Town, Takaoka County, Kochi, Japan
Date: 2018.02
Size: 1938.31 m2 / 2758.6m2
All images © Kawasumi/Kobayashi Kenji Photograph Office